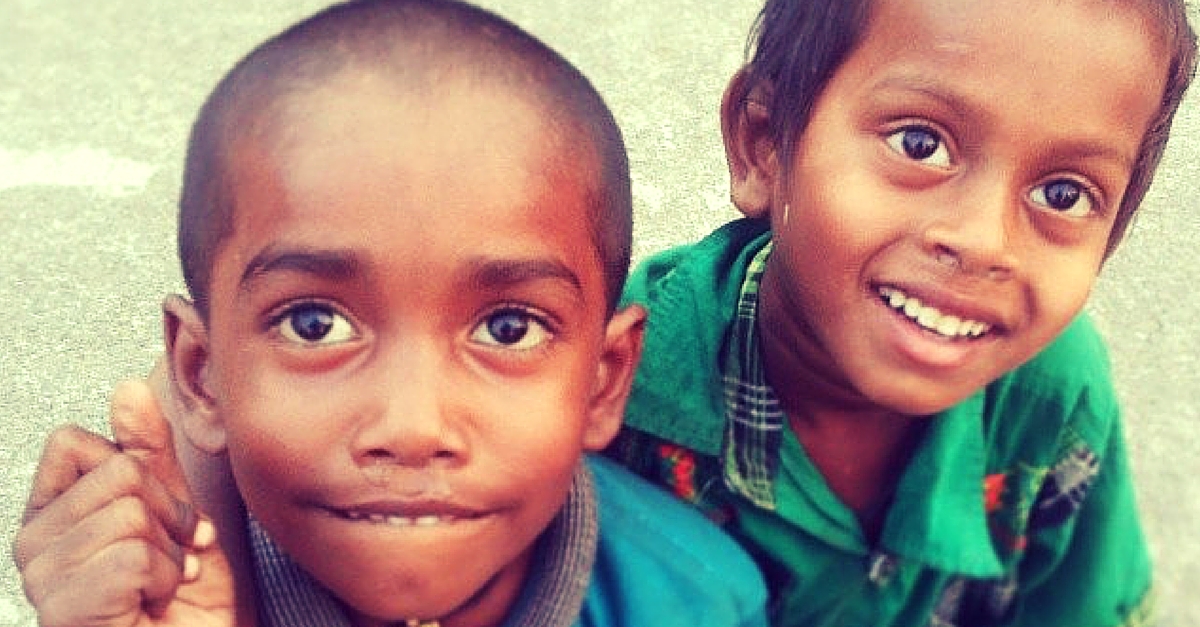 This extremely useful app enables you to actively participate in the process of locating missing children. Just click photos of street kids and upload them, or match an existing photo from the police database to that of a kid you see on the street.
This extremely useful app enables you to actively participate in the process of locating and uniting missing children with their families. Just click photos of street kids and upload them, or match an existing photo from the police database to that of a kid you see on the street. You will have done your good deed for the day!
We often see homeless children wandering on the streets, begging or asking for food, trying to sell flowers, balloons, and knick-knacks. Or sometimes just staring at the moving traffic with blank eyes, lost in unknown thoughts.
Little do we know about them and their hardships. Some of them have been abandoned, some of them have never seen their families and some of them have no clue about their origins. There are thousands of such children who have been separated from their families because of kidnapping, child trafficking or just because they ran away from their homes.
Most families leave no stone unturned to find their loved ones but, after a point, many lose hope too and stop searching for the children. All they can hope for is that the police will find them someday and bring them back to their doorstep.
The police have to rely on the help of ordinary citizens — they cannot be everywhere to identify missing children among the hundreds of faces seen on the streets. Helping Faceless is an app that allows you to aid the police and NGOs in rescuing street children and reuniting them with their families.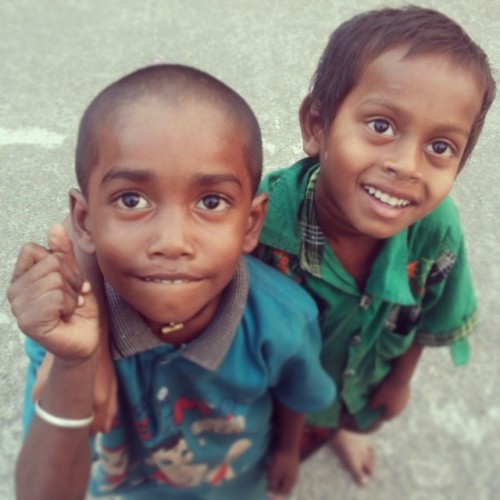 Shashank Singh, the man behind Helping Faceless, was almost kidnapped when he was very young. Thanks to an active bystander and his intervention, the kidnapping was not successful and Shashank safely reached home. But how many children are as lucky as Shashank?
Shashank never forgot the frightful incident and it is what led to the birth of Helping Faceless in 2013. This mobile app enables people to play a crucial role in uniting missing children with their parents.
Using face recognition software, the app matches the photos of street children clicked by users and uploaded to the app with those of lost kids that are present in their database.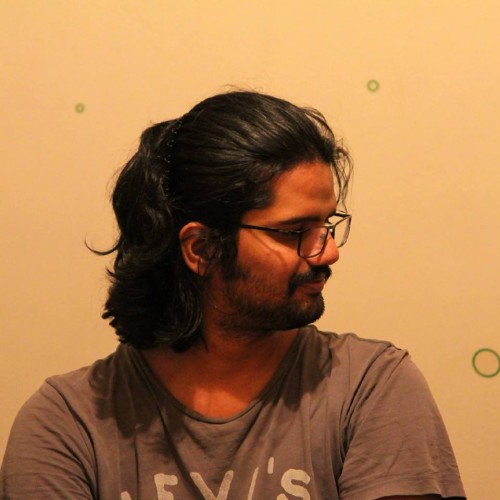 This database has been created with the help of missing children information collected from various resources like the police, NGOs, etc. In this way, the government and NGOs are able to locate the families and unite them.
"You take several photos every day. Now you can take photos for a cause. You see so many kids around you on the streets. You simply have to take photos of these kids by using our app and they will automatically get uploaded in our system," says Amol Gupta, co-founder of Helping Faceless.
The user-friendly app requires you to log in from Facebook. Then, you can either click a new pic or upload it from your gallery.
You can also help by identifying and matching the already existing images on the app.
After seeing two similar images on the screen, you can press "yes" if you think the photo is of the same person and "no" if the pictures don't match. You also have the option of "Can't Say".
"The more people use it, the better will be the chances to identify the kids," says Gupta. Helping Faceless has also come up with a WhatsApp group where people can share the information about the kids along with their photos.
The main team of four behind the app works with over 100 volunteers who have been actively trying to get more people to use the app. To make it easier for people to become a part of it, they have opened up the platform on Facebook, so that people can upload photos there. The Helping Faceless team will then take these photos from the timeline and upload it on their app to add to the database.
"Since many people might not be interested in downloading the app or might not have a phone that supports it, they can use Facebook to upload photos of the missing kids. Our volunteers will take the authentic photos from there and upload it on the app," says Shashank
To avoid spam and repetition of photos, the uploads on the page are moderated by the team. They have also collaborated with several police departments and six NGOs to get the data of lost kids and help the identified kids.
"When you lose someone, even the smallest lead is crucial. So even if someone spots a lost kid in a particular locality, it is a big clue for us and the kid's family," says Gupta.
Thanks to the intervention by Helping Faceless, one child in Vashi, Mumbai, was saved from a life on the streets.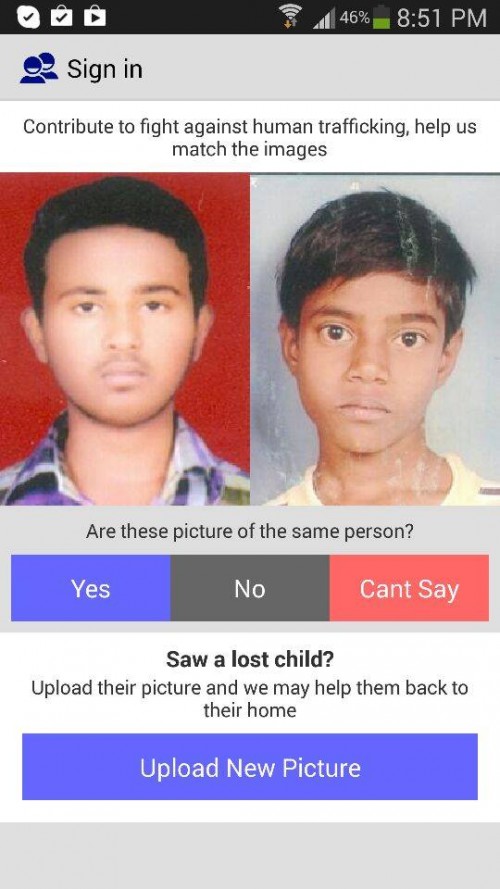 "Our volunteer saw a kid sleeping near the railway track and he looked weak and hungry. She clicked his photo and shared it with me. We immediately contacted the police for an intervention and when we met him, we found out that his family stayed nearby. He had told them that he was going to attend school but had run away from his home instead," recalls Shashank.
The Helping Faceless team approached the kid, found the family and counselled them. They paid regular visits to make sure that the kid was safe and did not run away from his house again.
"Life on the streets is very short. There are many dangers like trafficking, accidents, etc. A child cannot be safe on the streets all by himself for over 4-5 days. It requires an immediate intervention, and that is why we make sure that we contact the police as soon as we find something suspicious," says Shashank.
The app has been downloaded by about 5,000 users who have contributed to the database of lost kids. But the picture is not as simple as it looks. It is very difficult to get the right matches. Also, not many people actively use the app which makes it difficult to get new photos.
But gradually, by partnering with more NGOs and getting more people to download the app, the Helping Faceless team has been trying to make it more effective.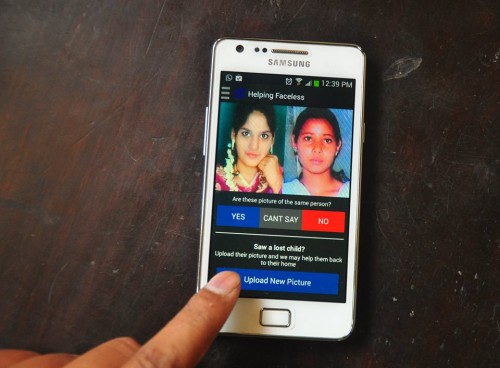 In the future, they want to take the app to more countries and want to track the patterns of such cases. "If we get a good database, we will be able to trace where most of the kids come from, where do they go, what do they do, etc. Tracking the pattern in which kids go missing will make later searches easy," says Gupta.
The interesting app, if used by the masses, can be very effective in tracking lost kids. You can download the app here and begin the process of helping.
To know more about their work, check out their website and Facebook page.
Like this story? Or have something to share? Write to us: contact@thebetterindia.com, or connect with us on Facebook and Twitter (@thebetterindia).
We bring stories straight from the heart of India, to inspire millions and create a wave of impact. Our positive movement is growing bigger everyday, and we would love for you to join it.
Please contribute whatever you can, every little penny helps our team in bringing you more stories that support dreams and spread hope.