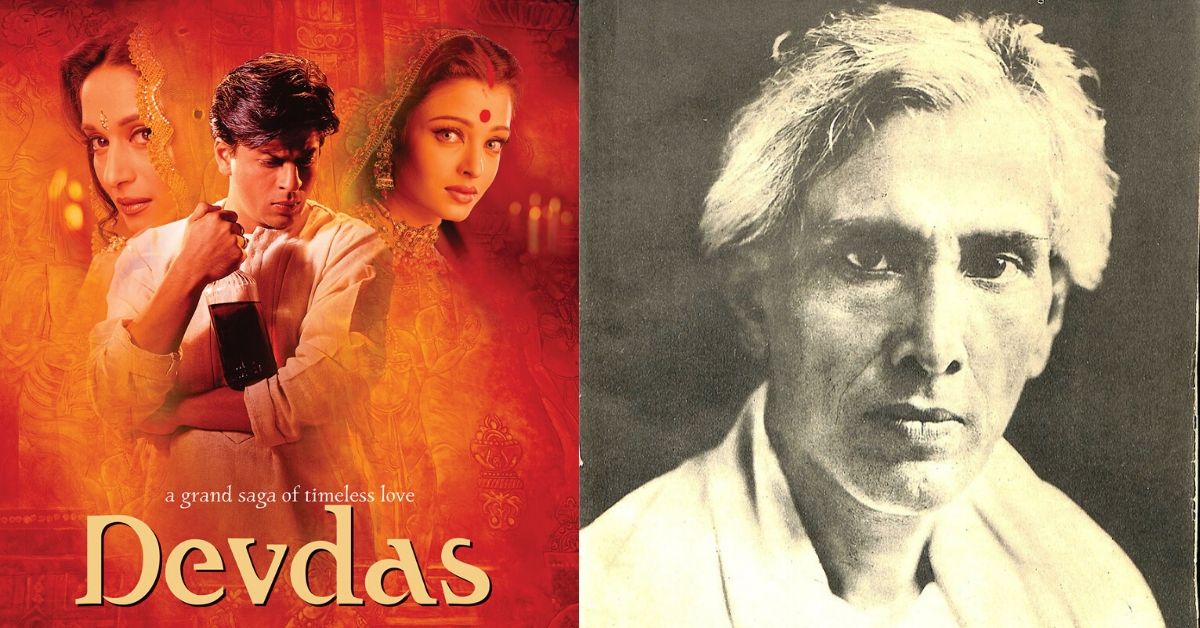 The British once banned Sarat Chandra Chattopadhyay for being 'seditious.' He brushed it off, stating that if his book disgruntled the reader against imperialism, then it had served its purpose! #DeathAnniversary #Legend #ForgottenHeroes
The year was 1926. Within a week of being published, all 5000 copies of the book Pather Dabi (Demands of The Road) by Sarat Chandra Chattopadhyay, were sold out. The story revolved around Sabysachi—a superhero-esque fictional character fighting against British atrocities.
Unsurprisingly, just as the publishers' guild was gearing up for the second edition, the British Government imposed a strict ban on the book's publication and circulation under Section 124A of the Indian Penal Code on the grounds of it being 'seditious.'
In fact, in a letter to Rabindranath Tagore (who supported the ban), Chattopadhyay defended his book saying if the average Bengali reader was seething in dissent against the British after reading the book, then it had served its very purpose.
The infamous ban was only lifted in 1939, a year after his demise on 16 January 1938.
Sarat Chandra Chattopadhyay, the Wordsmith
Known to the average Indian as the writer behind present-day silver screen superhits 'Devdas' or 'Parineeta,' the literary genius of Chattopadhyay is quite often overlooked.
Hailed as the 'kathashilpi' (wordsmith) of Bengali literature, his writings highlight a wide range of socio-economic issues, from colonial imperialism to women empowerment, in the most poignant words.
The fact is that his consolidated works are a staple on the bookshelf of every Bengali reader, even today and his stories continue to be an integral part and parcel of the state's educational curriculum.
Owning the Pen Through Ups and Downs
Born on 15 September 1876, in Debanandapur village of Hooghly district in Bengal, Sarat Chandra Chattopadhyay perhaps inherited his passion for the pen from his father, Motilal Chattopadhyay.
By the time he was in his teens, he had already written several stories and plays, including later bestsellers like 'Kashinath' and 'Korel.' Financial constraints forced him to drop out of college, as his father's odd jobs failed to provide for the family of seven.
In 1893, 27-year-old Chattopadhyay responded to a job offer in Burma (present Myanmar) and moved to Rangoon (present Yangon) to serve as a government clerk.
During his 23-year-long stay in Rangoon, he published the short story 'Mandir' which earned him the prestigious 'Kuntalin Puroshkar.'
During this time, he married Shanti Devi and was left devastated when a plague epidemic claimed the lives of his wife and one-year-old son. Much later, he married Mokshada (later known as Hironmoyee), a young widow whom he taught to read and write.
After his return to India in 1916, Chattopadhyay became a regular writer in leading Bengali literary magazines. He often preferred to use the pseudonym Anila Devi (apparently his sister's name) to publish his works.
His poignant writing style and heartfelt depictions of real-life issues soon earned him a place in people's hearts, and he was inducted into the literary Hall of Fame by the crème de la crème of contemporary Bengali literature. In 1923, the University of Calcutta honoured him with the Jagattarini Medal and in 1936, the University of Dhaka conferred him with the DLitt (honoris causa).
Telling Stories About the Underprivileged
Time and again through his stories, Chattopadhyay vehemently opposed the casteist or religious supremacy prevalent in Bengal. His vivid portrayal of rural Bengal plagued by feudal tyranny evoked a deep sense of sadness and sympathy among readers.
For example, it is hard to find a Bengali who has not shed tears at the crying words of Gafur, an impoverished Muslim farmer who loved his pet cow 'Mahesh' like his own child and was cornered to desperate measures due to the socio-religious inequality of the times.
Then there is Abhagir Swarga (Abhagi's Heaven) where a young, widowed mother is denied a farewell with dignity due to her 'untouchability'.
His short stories and novellas like Ramer Sumati, Bindur Chhele, Mamlar Phal, Sati, Mejdidi, and Lalu represent the downsides of a primitive social construct in one way or the other.
Championing the Cause of Women
Chattopadhyay is best known for championing the cause of women through his literature. His women triumphed over patriarchy; sometimes from the confines of their village home or sometimes from makeshift tents in Burma while tending to the plague-affected poor.
In the novel Charitraheen, the 'audacity' of Savitri, a widowed maid who gets romantically involved with her 'master' Satish, unsettled the 'Bhodrolok' (gentlemen) readers, so much so that the novel stirred up quite the controversy even before its publication.
The characters of Bharati and Sumitra in Pather Dabi show the indomitable grit of two nationalist women, for whom the nation was way above their families or love.
In Devdas, the character of Chandramukhi—a courtesan and a 'fallen woman' in society's eyes—does not hesitate to assert her independence and express her heart to the man she loves.
Kamala, the female lead in Shesh Proshno, denounces the eternal symbol of love—Taj Mahal—as a mere monument raised to nurse an emperor's ego. She is also seen to be driving the course of her own life by travelling alone and questioning the patriarchal norms, rather than staying confined in a loveless marriage.
More and more powerful women have been seen in the likes of Vijaya of Datta, Hemangini of Mejdidi, Madhobi of Borodidi, Achala of Grihadaha or Abhaya from Srikanto.
Chattopadhyay also wrote two prominent essays on women emancipation titled Narir Mulya and Swaraj Sadhonay Nari.
Sarat Chandra on screen
During his lifetime, several of Chattopadhyay's novels and stories were adapted into theatrical plays. Later, he emerged to be a favourite among filmmakers in the Bengali and Hindi film industry, a trend that continues even today.
Even the Telugu and Tamil film industry have adapted his works.
Aside from Shahrukh Khan-starrer Devdas (2002) or Vidya Balan-starrer Parineeta (2005), his work has inspired cult classics like Apne Paraye (1980) (based on Nishkriti) Khushboo by Gulzar (based on Pondit Moshai), and Datta (1976) based on the novel by the same name.
The list of Bengali movies based on 'Sarat Babu's' novels is considerably longer, and include Sabyasachi (based on Pather Dabi), Abhaya O Srikanto (based on Srikanto) or Dena Paona (based on the novel by the same name).
Chattopadhyay's literature also inspired the Telugu movies Thodi Kodallu, Vagdanam, Mana Desam and Tamil classics like Maalaiyitta Mangai and Mana Malai.
Sarat Chandra Chattopadhyay succumbed to liver cancer this day in 1938. However, such is his legacy that even after 82 years, his works continue to live unfazed in every Bengali's soul.
---
---
(Edited by Gayatri Mishra)
Like this story? Or have something to share?
Write to us: contact@thebetterindia.com
Connect with us on Facebook and Twitter.
We bring stories straight from the heart of India, to inspire millions and create a wave of impact. Our positive movement is growing bigger everyday, and we would love for you to join it.
Please contribute whatever you can, every little penny helps our team in bringing you more stories that support dreams and spread hope.
Tell Us More