Why go all the way to the market for organic veggies when you can pluck one right at home?
Gardening is not easy. As I have very recently discovered, you don't just need enough space but also enriched soil, careful attention, the best quality compost and just the right amount of sunlight and water to help a plant grow.
Sounds complicated, yes, but it doesn't mean that you should give up!
If you have observed your plants withering or seeds never turning into saplings, here is a fun starter kit that will help you grow organic vegetables.
Click here to buy the Rs 279 grow kit and kick-start your dream garden now!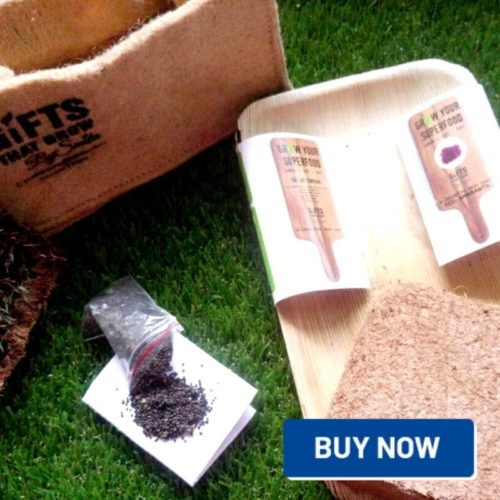 Quite a few reasons! The first is money. With the price of vegetables skyrocketing every few months, ordinary people like us shouldn't have to compromise on other essentials or stretch our budget to ensure that we can eat vegetables.
The second one is that it helps your surroundings become green spaces, and that is always a good idea. Utilise empty areas—balconies, terraces, a small verandah, by growing tomatoes, coriander, chillies or other vegetables and add to the greenery of your home.
The third and perhaps the most important reason is that currently, your vegetables may contain traces of harmful chemicals and pesticides. You can avoid that by purchasing organic vegetables, but that will put a big dent in your wallet. So, growing organic vegetables will ensure you have a clean diet without spending a lot of money.
Follow this link to get your first grow-your-own gardening kit.
At just Rs 279, this kit is a steal! And it contains all components necessary to start your garden. Arrange for a pot or space to grow your vegetables, get this kit and get going!
Here's what the gardening kit contains:
1 biodegradable pot for the initial stage. Begin your process here and transfer the mixture in a permanent pot or garden spot later.
Some soil, so the seed grows in the best quality environment.
Fertiliser because every plant needs a kickstart (the fertiliser is not chemical based).
Seeds of the plant you choose (cherry tomato, coriander, cucumber, okra, papaya, spinach, sweet basil, tomato or watermelon)
An instruction manual to guide you.
A maintenance chart so you can track the growth of your plant
Excited to have your own vegetable garden? Click here to get the starter kit now!
A basic guide to vegetable gardening with this kit: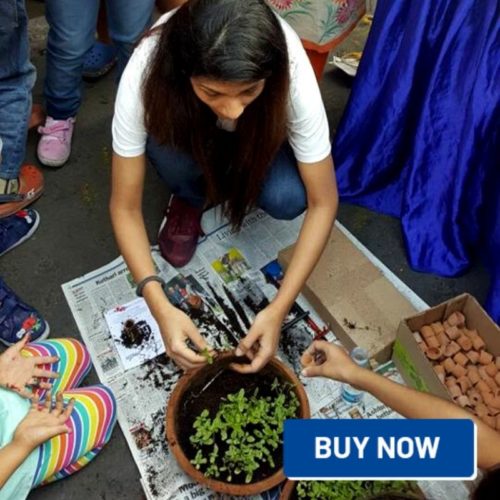 Once you have the full kit and some time to spare, here's how you go about planting the seed and caring for it.
Fill up the biodegradable pot with the soil mix in the kit and a little bit of the fertiliser.
Water the soil until it's wet, so the seeds have a moist environment to grow in.
Plant the seeds about one inch deep and about 2-4 cms apart from each other. This gives the individual seeds enough space to grow.
Cover them with the soil mix and remaining fertiliser. Press the soil firmly to make sure that no air gaps remain.
Water twice daily, so the growing medium stays moist.
Simple, right? We think so! Head here to get your grow kits at just Rs 279 now!
---
Also Read: Mumbai, Learn to Grow Microgreens & Eat Healthy for Life!
---
(Edited by Gayatri Mishra)
Like this story? Or have something to share? Write to us: contact@thebetterindia.com, or connect with us on Facebook and Twitter.