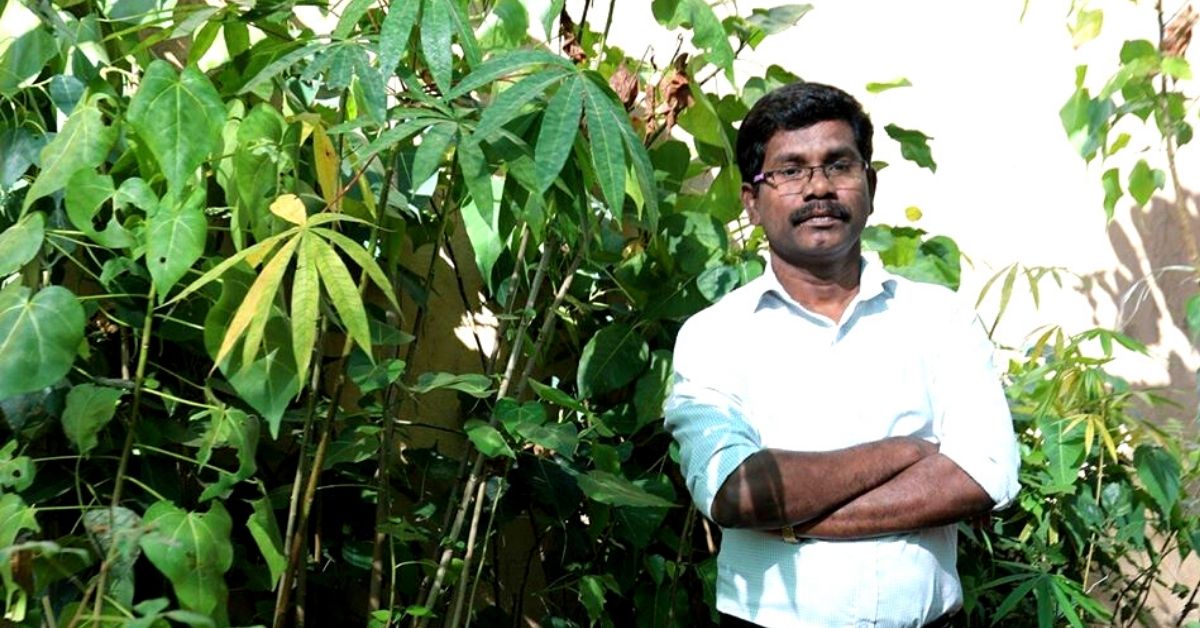 "I am not doing it for photographs or limelight. I simply want people to realise the importance of trees."
M Kalaimani's tryst with trees started quite early when he was a freshman in college back in 1999. His involvement with the National Service Scheme (NSS) in college mandated many tree plantation drives in and around Thanjavur, Tamil Nadu.
That was the start.
In the past 20 years, Kalaimani has planted over 1,20,000 trees across Thanjavur, Thiruvarur, Nagapattinam, Perambalur and Ariyalur – the five delta districts of Tamil Nadu.
---
Perfect the art of permaculture in just 3 days at this upcoming workshop!
---
Till 2011, Kalaimani was a one-man army, afforesting the hamlets, roadsides, school and college premises along the Tamil Nadu coastline. He started his organisation Vanam in 2011 and motivated young students and local residents to join him in the noble endeavour.
Vanam, which now comprises of an army of 47 youth volunteers, has been doing remarkable work in afforesting Thanjavur following the catastrophic destruction in Cyclone Gaja of 2018. In fact, in the last one year, Kalaimani and his environmental crusaders have planted over 20,000 saplings as well as 1.3 lakh Palmyra palm seeds across the Gaja-affected areas.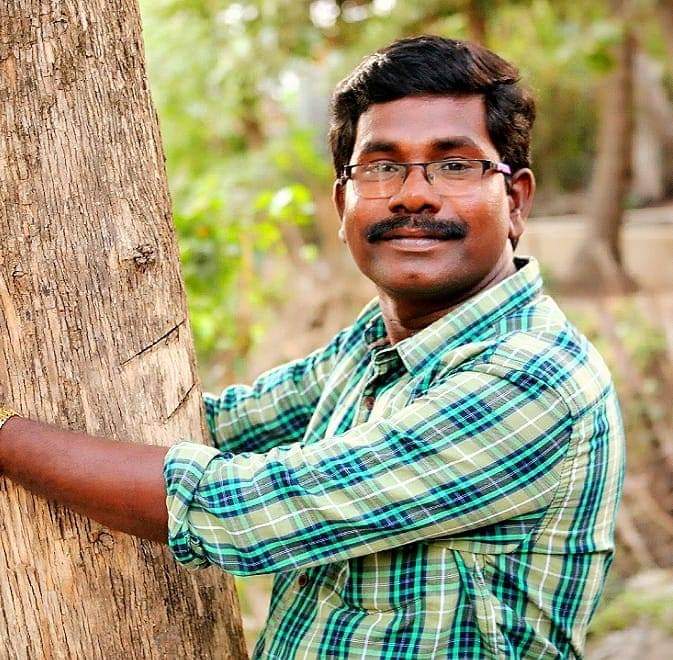 Quitting Job to Plant Trees Full-Time
In a conversation with The Better India, Kalaimani shares his incredible journey driven by an overwhelming love for plants.
A Masters degree holder in Wildlife Biology, M Kalaimani started working as a Youth Activity Organiser in Thiruvarur, soon after completing his education. With support from the Ministry of Youth Affairs And Sports, Kalaimani organised tree plantations, environmental campaigns, sports & cultural activities across the district.
In 2003, he was awarded the Best Youth award by the Nagapattinam District Collectorate. "I have won over 70 awards since then, both at district and state levels," Kalaimani shares.
His eco-friendly initiatives, especially the tree plantation drives gradually started gaining popularity, as he went on planting indigenous varieties like Marudam (Arjun tree), Magilam (Bakula), Vembu (Neem), Shenbagam (Champaka), Aalam (Banyan) and Arasu (Peepul).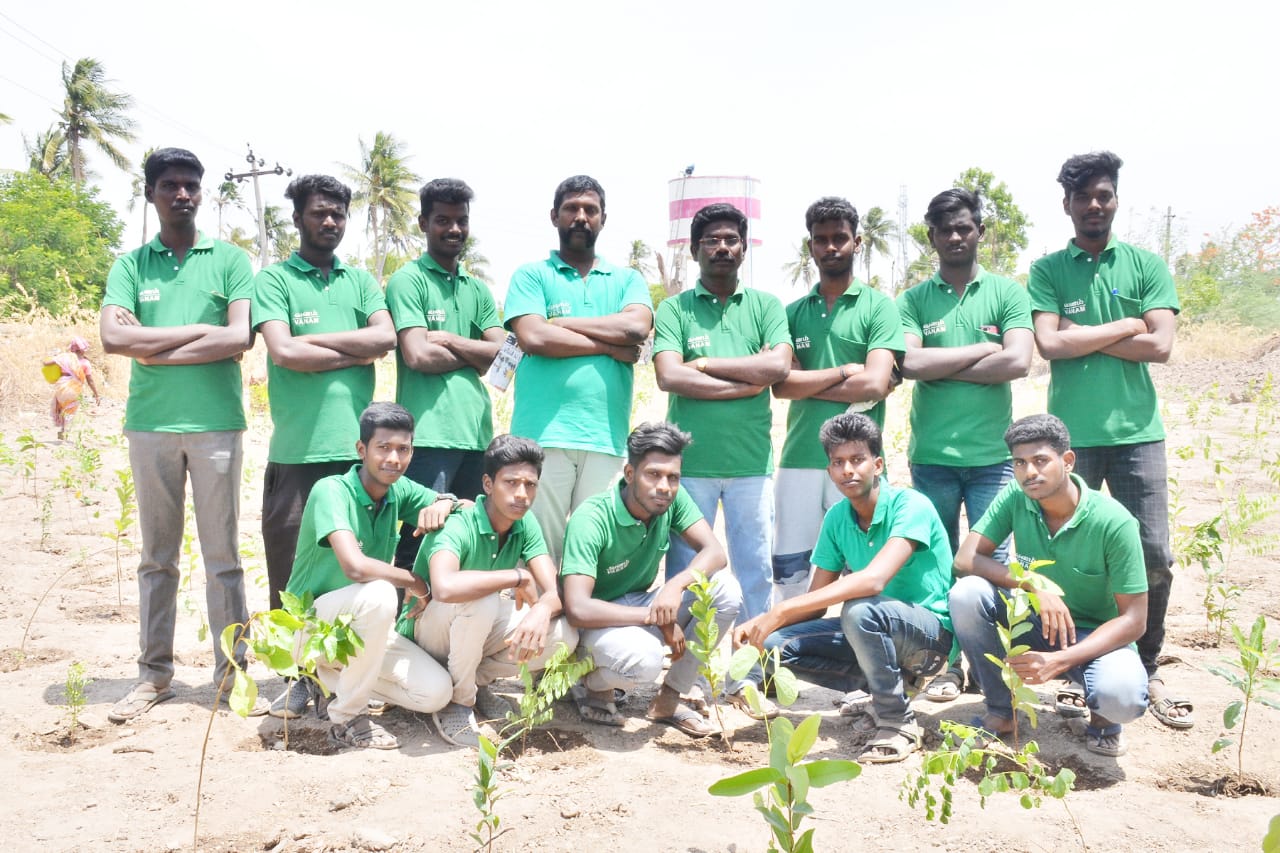 He also planted fruit-bearing trees like Kodukkapuli (Tamarind), Koyya (guava) etc, – mostly native varieties that enrich the biodiversity of the region.
"Planting the trees is simply the first step. The most crucial part is to maintain them. I am immensely grateful to my family in this respect, especially my wife and my mother, who ensured proper maintenance of the trees in the villages of Thanjavur," says Kalaimani, who quit his job 4 years ago to devote his entire time to tree plantation.
"Presently, I have a small cloth bag-making business which helps sustain my family," he says.
From One-Man Army to a Mass Movement
With the increasing penetration of internet in the rural interiors of Thanjavur, Kalaimani started using Facebook and Whatsapp to share his work. People immediately came forward with wholehearted support noting his sincere efforts.
"I was quite content with my efforts, but people prodded me to start an organisation. So I started Vanam in 2011, with the aim to secure voluntary participation from the public. We became a registered body the following year."
Since its inception, Vanam has done exceptional work across the five delta districts, despite fund constraints. Most of the contributions, till date, come from Kalaimani's own savings and his friends.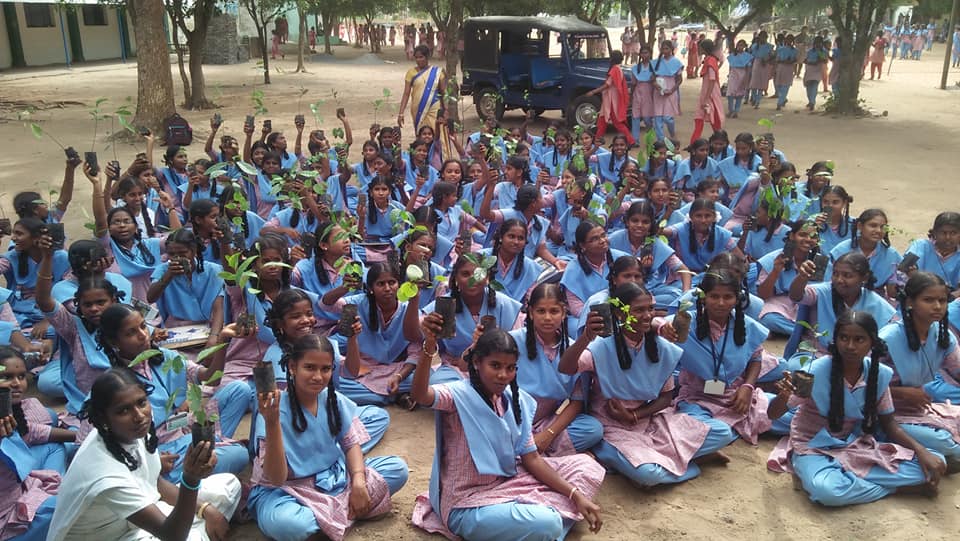 Ramesh Pannerselvam, a manager at a private bank in Thiruvarur, is one of Vanam's oldest contributors. "I got to know about his incredible efforts through Facebook and joined hands, way before the launch of Vanam. Kalaimani has assisted me in afforesting my village Vadakandam in Thiruvarur. Ever since then, I make sure to donate a part of my salary to him every month," says Pannerselvam. He even regularly collects and couriers rare native seeds to his green crusader friend.
Haridoss, one of Kalaimani's friends, embarked on a cycle rally with him in 2016 across the delta districts to raise awareness about the environment. The rally was a huge success among the young crowd – mostly teenagers and young adults from schools and colleges.
Restoring TN's green wealth after Cyclone Gaja devastation
In November 2018, Cyclone Gaja wreaked havoc through the coastal and Cauvery delta districts of Tamil Nadu, destroying village after village. The calamity uprooted lakhs of mature trees, leaving the green lands barren overnight.
"In these remote hamlets, outside the reach of Google Maps, there are often century-old banyan or peepal trees which serve as crucial landmarks. All these trees were uprooted in just a few hours. The roadsides turned into a graveyard of those beautiful trees," recounts Kalaimani.
Kalaimani's own nursery – which was a treasure trove of rare indigenous saplings – was completely devastated by the cyclone. But, the environmental warrior was not deterred at all, rather, he set out with more vigour to restore the lost green wealth of his native lands.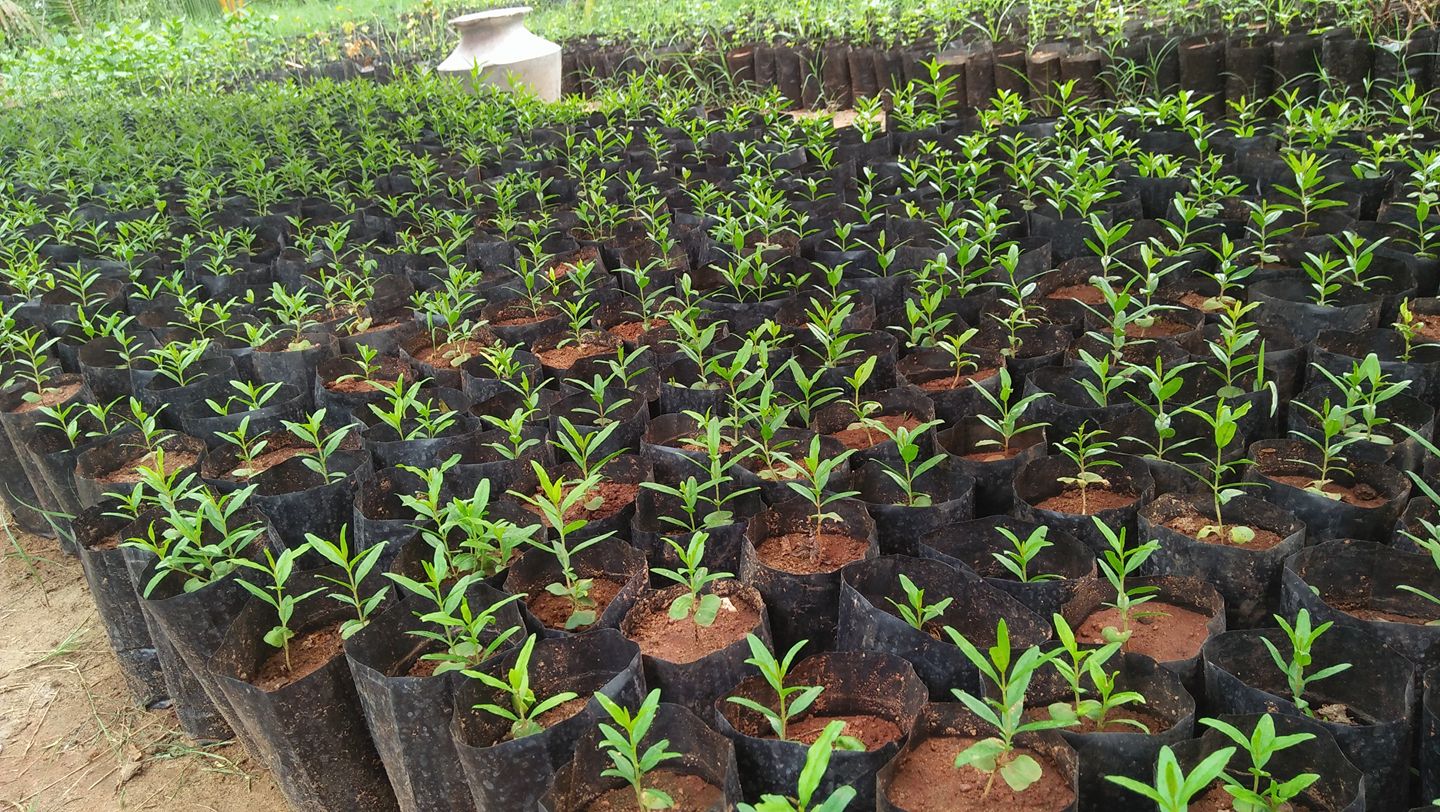 With the help of local college and school students, Kalaimani has planted over 174 species of indigenous plants, amounting to over lakhs in number. These saplings will take a few years to mature into full-grown trees. In four blocks of Thanjavur and Thiruvarur, he has also adopted Miyawaki social forestry method – one of the fastest proven ways to restore native vegetation.
"We have also planted over 1.3 lakh Palmyra palm seeds along the river bunds as well as the Gaja-affected coastlines. A few years ago, I had successfully carried out a similar initiative in the Tsunami-affected coastal districts," informs Kalaimani.
With unwavering support from his friends, his nursery is thriving with new saplings again, in just nine months since the devastation. His followers and well-wishers help spread the word about his plantation drives through social media, making his efforts tremendously successful.
He has also received considerable assistance from Chennai's Krishnapriya Foundation, Jeddah Tamil Sangam of Saudi Arabia, Qatar Shell GTL Tamil Friends and a few other organisations who helped replicate his efforts across the entire southern state.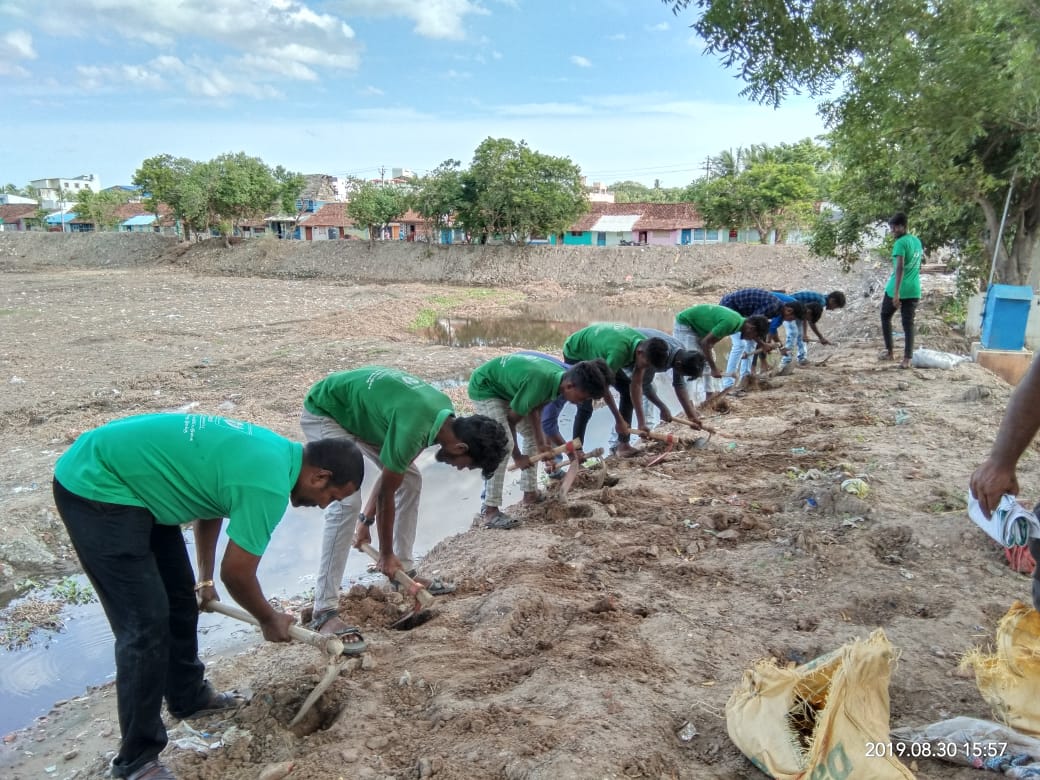 Not Doing It for the Photographs
As the new decade inches closer, Kalaimani and his green brigade is gearing up for Green Delta Movement which envisions to create social forests in the delta districts as well as kindle awareness among the people.
"I am not doing it for photographs or limelight, Madam," Kalaimani strongly asserts, when inquired about the recognitions he has received. "I have no target," he goes on to add, "I simply want people to realise the importance of trees and start planting on their own. A little initiative from everyone can go a long way!"
---
Also Read: In 5 Years, Fisherman Plants 75000+ Mangrove Trees Along Kerala's Coast!
---
(Edited by Saiqua Sultan)
Like this story? Or have something to share?
Write to us: contact@thebetterindia.com
Connect with us on Facebook and Twitter.