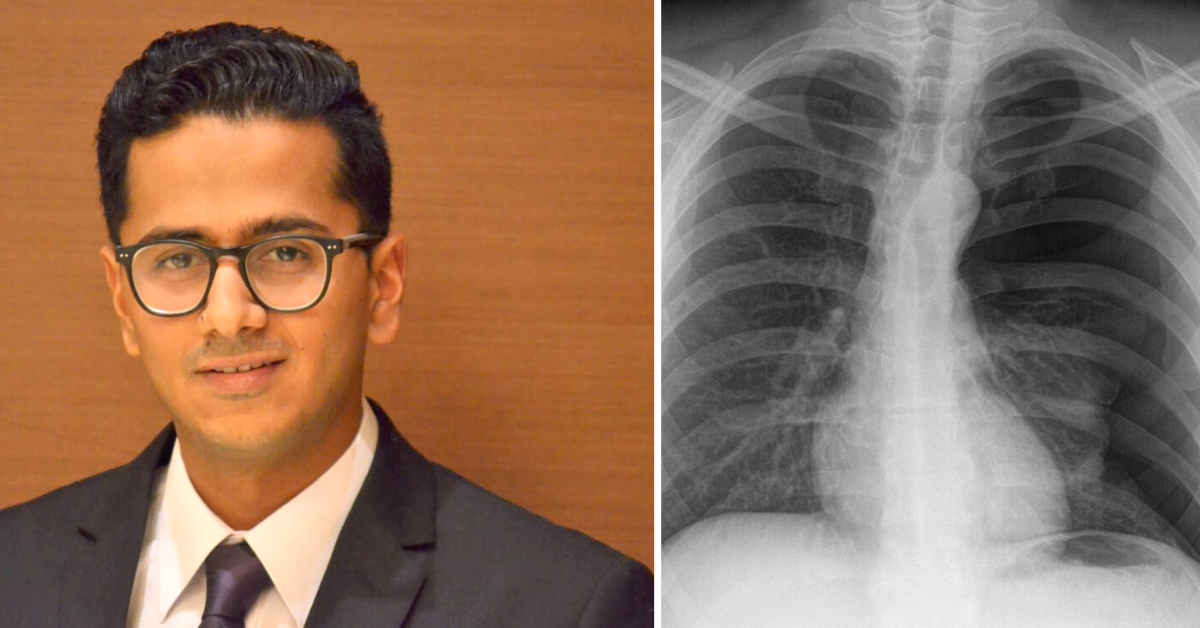 "A usual cough should ideally subsides either with or without medicines within a week to maximum two weeks. In case you find that even after that the cough persists you should get a medical practitioner to check it."
A study by Sir Ganga Ram Hospital in collaboration with Lung Care Foundation, says that smokers are not the only ones prone to developing lung cancer and that many non-smokers too are getting diagnosed with it. The study further revealed that air pollution is the major factor for lung cancer in India, especially for people below the age of 40.
In this interview, The Better India talked to Dr Kamran Ali, Consultant, Thoracic Surgery and Thoracic Surgical Oncology, Fortis group of hospitals, who speaks of eight signs which may point to lung cancer.
1. A persistent back pain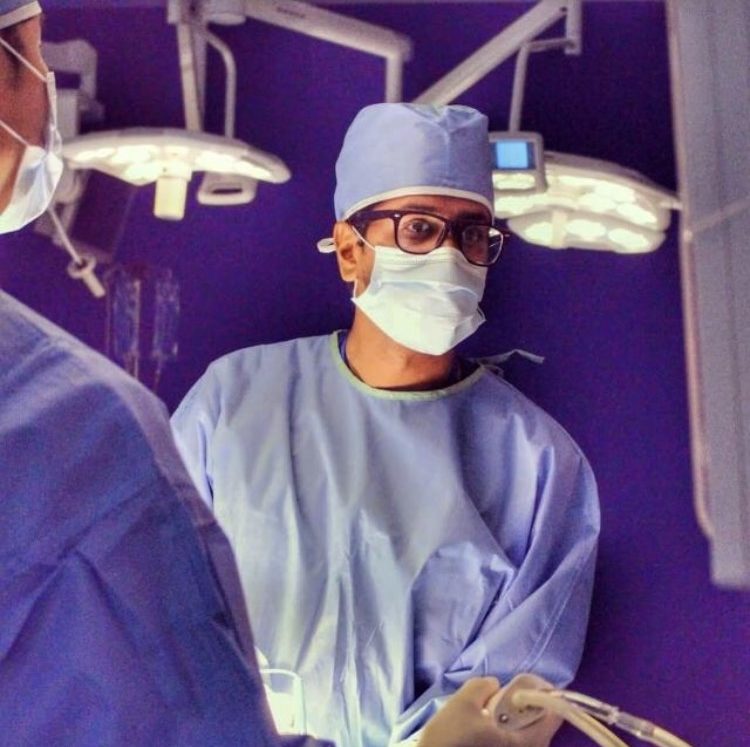 A back pain that refuses to go away needs to be investigated thoroughly. If the pain is a manifestation of lung cancer, it will feel differently from your regular backache.
Dr Ali says, "When the tumour in the lung is located posteriorly, that is in the back or when the tumour has metastasised to the back, meaning the primary tumor while is in the lung but it has spread to the back as well – one can experience back pain and this is one of the early symptoms that we see in patients with lung cancer."
---
Looking to buy some toys? Check out these handcrafted toys right here!
---
What should you watch out for:
A nagging pain in the back when you are resting
A pain that worsens when you are trying to sleep or as are asleep at night
A pain that starts even when you are not involved in any physical activity
A back pain that hurts even with simple chores like taking a deep breath
A pain that that doesn't respond to any physical therapy or other medical interventions
2. A persistent cough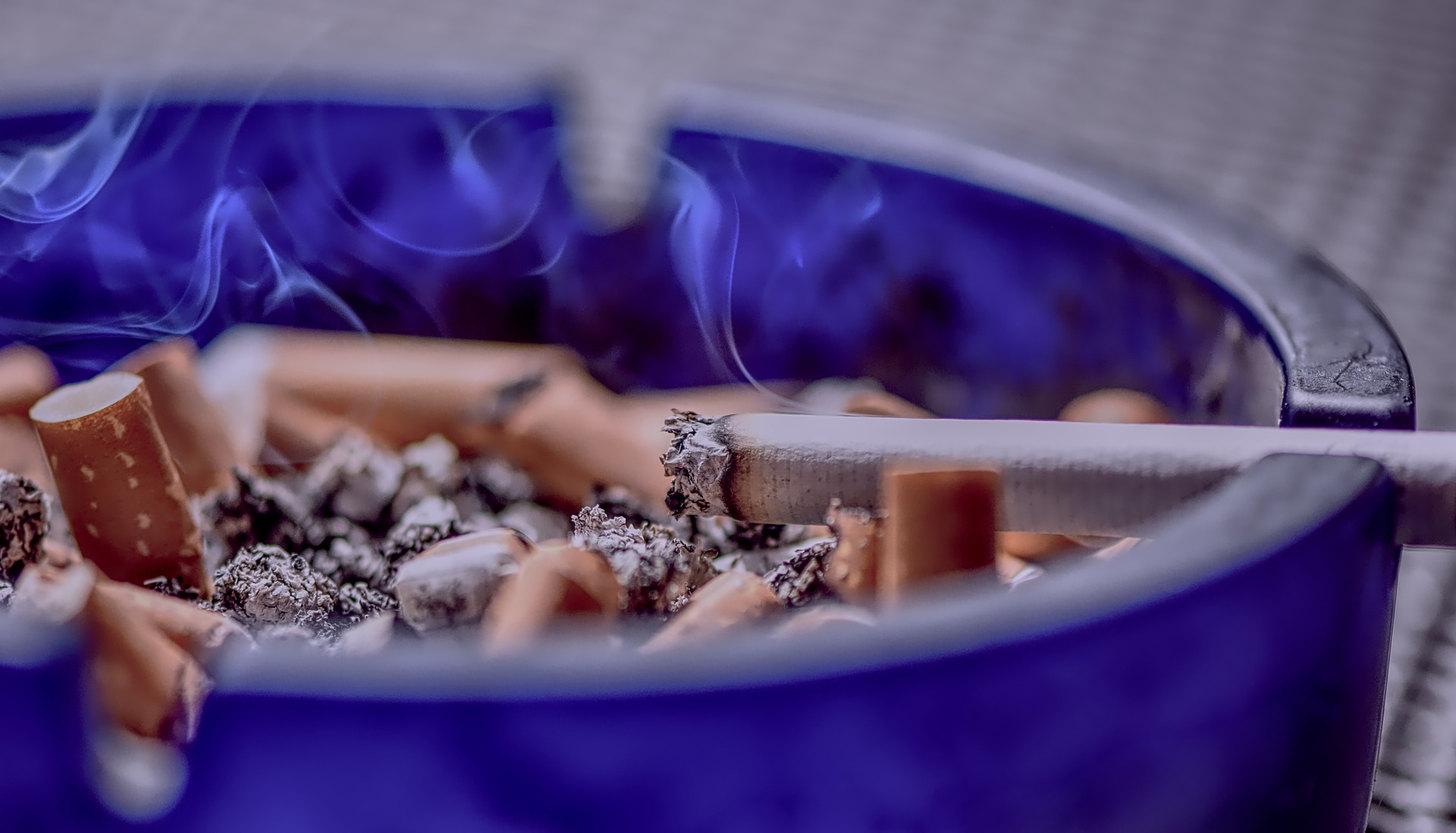 Dr Ali says, "A usual cough should ideally subsides either with or without medicines within a week to maximum two weeks. In case you find that even after that the cough persists you should get a medical practitioner to check it." He goes to say that if the cough is accompanied by a lot of sputum or rust or red colour sputum, then it is an alarming sign that needs medical intervention at the earliest.
Other factors that one must watch out for include living in a polluted city, being a smoker, or having a family history of cancer, especially lung cancer.
Dr Ali continues, "If the cough persists beyond two weeks is anyway advised because it could be anything, not just lung cancer. Some of the other things that you must get tested for include Tuberculosis and COPD even."
What should you watch out for:
A cough that unconnected with any illness is a cause of concern.
The cough may either be dry or accompanied by sputum
The cough may occur at any point of time and usually causes a lot of discomfort to the patient at night
The cough at night could be so troublesome that it could result in daytime tiredness
Shortness of breath for a prolonged period must also be investigated.
3. Unexpected weight loss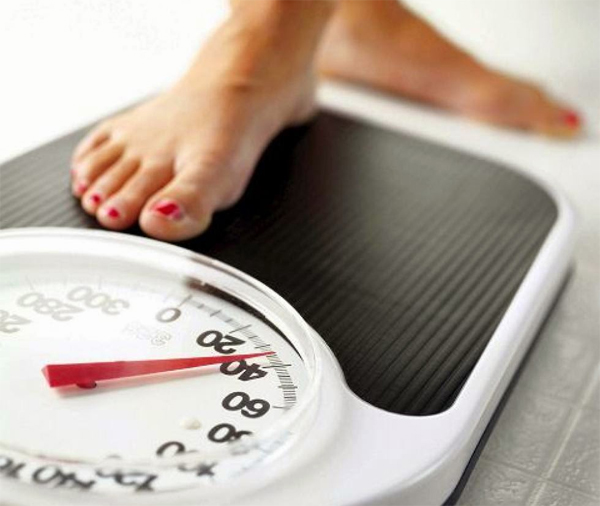 Dr Ali says, "Unexplained and rapid weight loss is one of the signs that we look out for in patients who come to us along with other symptoms. An unexpected loss of appetite and weight, which comes at a time when the patient is not actively trying to lose weight may point to any cancer. Because cancer cells consume energy and your cells are therefore deprived of energy which results in weight loss."
A definite weight loss of about 10 per cent of one's body weight in a short period is alarming, informs Dr Ali.
What should you watch out for:
Sudden and unexpected weight loss in a short period
A feeling of being full even after eating only a few bites of your meal
A sense of difficulty in chewing and swallowing your food
Frequent indigestion and heartburns
A sudden change in your bowel movements
4. Change in voice
"On your own, you may or may not notice this change. However, it is a significant sign," says Dr Ali. While for some people, the excessive coughing causes a change in voice and hoarseness; for others, it is the tumour pressing on the nerves that cause this change. Whatever the reason, it is advisable to meet a medical practitioner to rule out anything serious.
Often the change which happens over a week will be pointed out by people around you, "Your voice might sound very hoarse or even raspy, and that is a very significant and alarming sign. In a lung cancer patient, the lymph nodes or the tumour can invade the nerves of the voice box and that in turn impacts the voice quality."
He also says that sometimes patients come to doctors with just this one symptom and therefore one must take it seriously and get it checked.
What should you watch out for:
Any irritation or change in voice quality that lasts for more than two weeks
Any strain on the vocal cords while speaking
An infection in the upper respiratory tract that lasts for an extended period
If you are a smoker, then you ought to get tested when you notice this change
Even a change in your voice pitch is something you should observe closely
5. Shortness of breath
"Shortness of breath while at rest or even when one has to do simple day-to-day tasks, which suddenly leaves you feeling breathless or tired, is a sign that you should get examined." He goes to say that sometimes patients even find it difficult to move things from one room to another and end up feeling tightness in their chest and also some amount of breathlessness.
"In a patient who is suffering from lung cancer, the tumour due to its size or mass can press upon the lungs or our airways, which blocks them and causes breathlessness because the lungs are just unable to get much air," explains Dr Ali.
What should you watch out for:
General difficulty in performing routine tasks
If you an older adult, habitual smoker, or work in an environment that could lead to cancer of any sort, breathlessness should be examined
By default, patients with respiratory ailments will need to visit a chest specialist (pulmonology), who will then direct you to the right specialist depending on the issue
6. Blood in sputum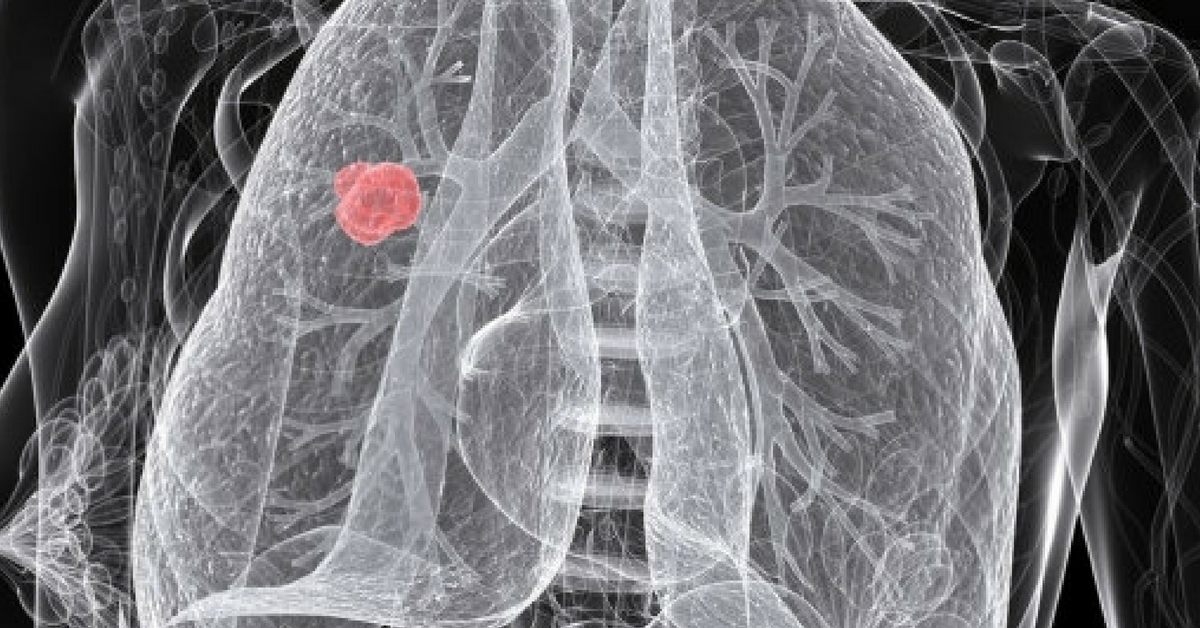 "No matter what the amount of blood discharge is, this is an important symptom to watch out for," says Dr Ali. The medical term for this is Hemoptysis. While sometimes the blood in sputum may originate from the nose or even upper respiratory tract, a medical practitioner must examine it at the earliest.
While getting an assessment done, the doctors also consider the amount of blood loss in this process. While coughing up blood could be an indication that you might have lung cancer, please note that it is not the only thing – one could also be suffering from chronic bronchitis, COPD, TB etc.
If your cough is accompanied by dizziness or severe shortness of breath or your cough produces large volumes of blood (more than a few teaspoons), then you must seek immediate medical care.
"The problem with lung cancer is that the lungs lie within the thoracic cavity and we have two of them – so given that the body has tremendous reserves for breathing when lung cancer originates in, say a nodule, they enlarge gradually. And unfortunately, it is not picked up until and unless it reaches that stage, which often means that the patient has already reached stage 3 of the disease."
All the symptoms mentioned above usually start to manifest when the tumour begins to grow. Therefore, you must get checked periodically.
When to start getting periodic checks:
If you are above 55 years of age
If you have smoked more than 30 pack-years of smoking history (a person who has smoked 15 cigarettes a day for 40 years)
If you work in an industry/profession where you are continuously exposed to carcinogenic substances
If you are continually exposed to passive smoke and pollution
If you have any family history of someone having suffered from cancer, especially lung cancer
While utmost care has been taken to gather the information provided here, do consult your doctor for any clarification you may need.
---
Also Read: Rasgullas to Chickoos: A Doctor Answers 5 Questions Diabetics Always Need To Ask
---
(Edited by Saiqua Sultan)
Like this story? Or have something to share?
Write to us: contact@thebetterindia.com
Connect with us on Facebook and Twitter.
We bring stories straight from the heart of India, to inspire millions and create a wave of impact. Our positive movement is growing bigger everyday, and we would love for you to join it.
Please contribute whatever you can, every little penny helps our team in bringing you more stories that support dreams and spread hope.