If one wishes to study engineering in one of the premier institutes of the country be prepared to shell out Rs 10 lakh, and a medical seat in a private institute would cost around Rs 25 lakhs. Higher education is, indeed, an expensive affair, especially in India.
Thankfully, the central and state governments run many schemes, offer grants and scholarships to make education more accessible to Indian students. Here, we enlist some government scholarships that ease the burden of higher education on needy students.
---
You must have played the regular snakes and ladder, why not try playing this unique version of it.
---
1. National Scholarships
Central Sector Scheme of Scholarship for College and University Students
This scholarship provides financial assistance to meritorious students from families with an annual income of less than Rs 6 lakh, to meet a part of their daily expenses while pursuing higher studies. Each year 82,000 scholarships (41000 for boys and 41000 for Girls) are awarded to pursue graduate/postgraduate studies in colleges and universities.
Who can avail this scholarship?
The eligible students who score over 80 percentile of successful candidates in the relevant stream from any Board of Examination in Class XII or equivalent and pursuing regular courses recognised by the All India Council of Technical Education, UGC Act, 1956, Medical Council of India, Dental Council of India and respective regulatory authorities and not availing any other scholarships.
Do note that students pursuing Diploma courses are not eligible under the scheme. Applications become available during June-July each year.
How much scholarship is given?
The scholarship is for Rs 10,000/- per annum for the first three years of College and University courses and Rs 20,000/- per annum per annum for the fourth and fifth year.
Further details available here.
2. All India Council for Technical Education Scholarships
Under the AICTE, there are various scholarship options available for students. One of them is Pragati. A scheme under the Ministry of Human Resource Development (MHRD) Pragati is being implemented by AICTE which aims to provide assistance to girls pursuing technical education. There are a total of 4,000 scholarships given out under this scheme (2,000 for Degree courses and 2,000 for Diploma).
Who can avail this scholarship?
This scholarship is available only for girls. Two girl children per family are eligible under this scholarship. However, the income of the family should not be more than Rs 8 lakh per annum during the preceding financial year (in case of married girls, the income of parents/in-laws, whichever is higher, will be considered). The selection of the girls will be made solely on the basis of merit.
How much scholarship is given?
The eligible applicant receives tuition Fee of Rs 30,000 and Rs 2,000 per month for 10 months as incidentals charges each year. In case of tuition fee waiver/reimbursement, students are eligible to get an amount of Rs 30,000/- for the purchase of books/equipment/software/laptop/desktop/vehicle/fee paid towards competitive examination applications forms/exam.
Further details available here.
Saksham scholarship for specially-abled
Another scheme under the MHRD, Saksham scholarship is available for specially-abled children to pursue technical education. Under this scheme 1,000 scholarships available to students (500 for degree and 500 for diploma). Students with disability of not less than 40 per cent and family income of not more than Rs 8 lakh per annum during the preceding financial year.
For further details click here.
3. Sports Scholarships – Sports Authority of India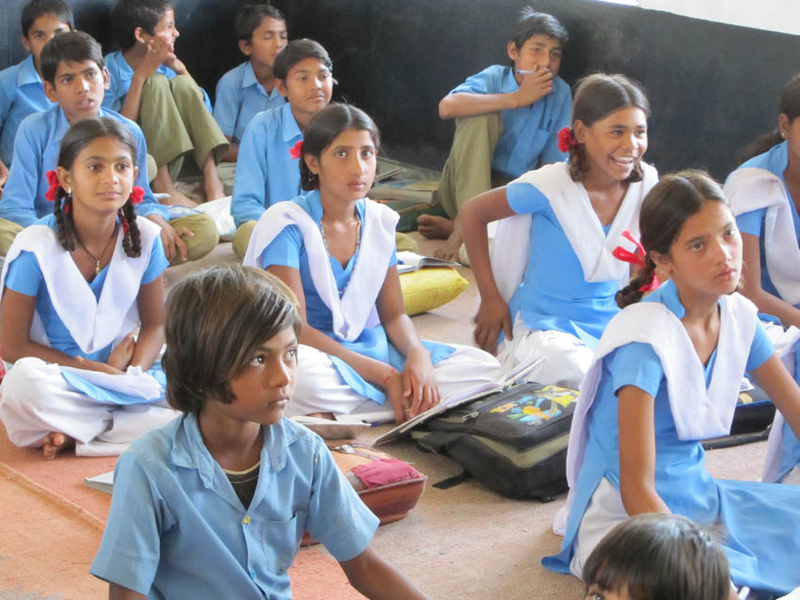 This scheme aims at recognising achievements of young sports persons and their outstanding performance at the national, state and university levels. A selection committee selects students on the basis of merit. The payments of the scholarships are made through the Regional Centres of the SAI to the head of the Institution in which the awardees study.
Who can avail the scholarship?
The following sporting disciplines can avail of the scholarship:

Archery, Athletics, Badminton, Basketball, Boxing, Cycling, Football, Gymnastics, Handball, Hockey, Judo, Kabaddi, Kho-kho, Tennis, Shooting, Swimming, Table Tennis, Volleyball, Weight lifting, Wrestling.
Other Disciplines – Ball Badminton, Baseball, Billiards and Snookers, Carrom, Chess, Cricket, Equestrian, Fencing, Golf, Kayaking and Canoeing, Karate, Power-lifting, Rowing, Softball, Squash, Teakwood, Wushu, and Yachting.
How much scholarship is given?
This scholarship is given out to 150 students per State and 100 per Union Territory. The value of each scholarship at the State level is Rs 6,600/- per annum i.e. Rs 550/- per month. Do note that the applicant should not be more than 18 years old on the first day of the competition for which the scholarship is applied. The value of each scholarship at the national level will be Rs 8,400/- per annum (12 months) i.e. Rs 700/- per month.
For further details click here.
4. Post Matric Scholarship Scheme for Minorities
This scholarship was set up to help meritorious students belonging to economically weaker sections of the minority community get better opportunities for higher education, increase their rate of attainment of higher education and enhance their employability. The scholarship is awarded for studies in India in a government or private higher secondary school/college/university. It also covers technical and vocational courses in Industrial Training Institutes/ Industrial Training Centres. Do note that any course of less than one-year duration and certificate courses are not covered under this scheme.
Who can avail the scholarship?
Scholarship will be awarded to students who have secured not less than 50 per cent marks or equivalent grade in the previous final examination and the annual income of whose parents/guardians from all sources does not exceed Rs 2 lakh per annum.
Muslims, Sikhs, Christians, Buddhists, Jain and Zoroastrians (Parsis) have been notified as minority communities under Section 2 (c) of the National Commission for Minorities Act, 1992. A total of five lakh scholarships are distributed as 'Fresh' Scholarships each year.
For further details click here.
Do take some time and explore before deciding on applying for one.
---
Also Read: IT Notice to Pension: 6 Changes in Monetary Policy Impacting You From October
---
(Edited by Saiqua Sultan)
Like this story? Or have something to share?
Write to us: contact@thebetterindia.com
Connect with us on Facebook and Twitter.