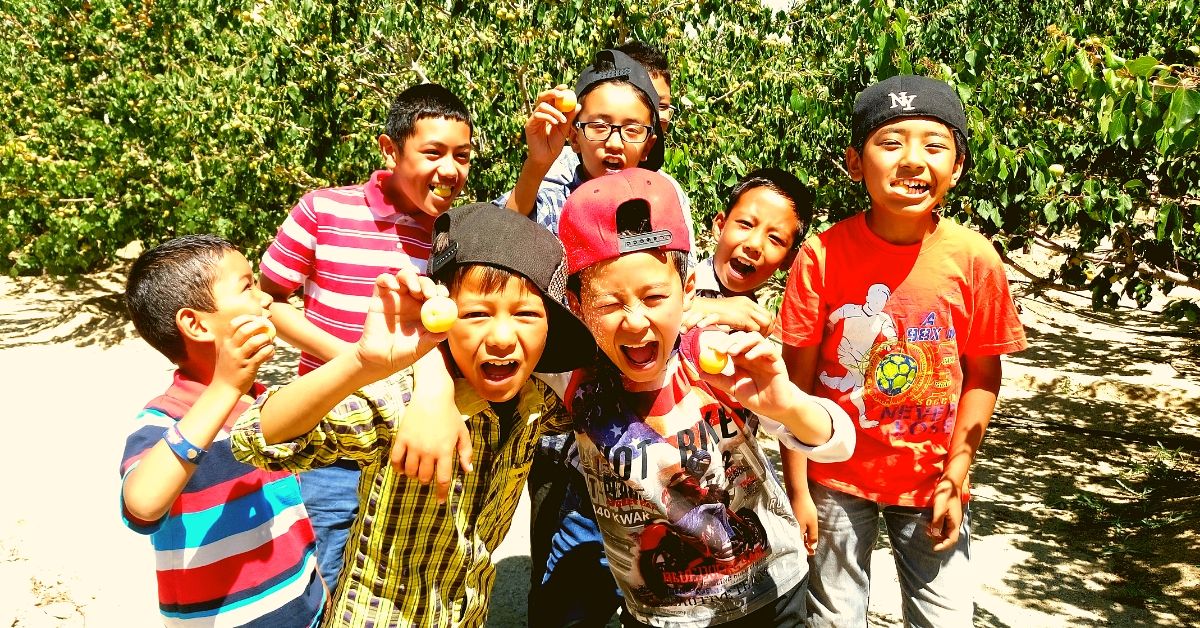 Packed with vitamins but low on calories, Raktsey Karpo (as these apricots are known) is also rich in sorbitol - a natural glucose substitute that can be consumed by diabetics. And that's not all. The oil from its seed is known to relieve back aches and joint pain! #EdibleHeritage #HealthFirst #Rare
The next time you visit Ladakh, make a stop at the fruit seller, ask for Raktsey Karpo, and taste its pure organic sweetness. Mind you. You would also be relishing arguably the sweetest apricot in the world!
Yes, you read that right.
Dr Tsering Stobdan, a leading scientist at the Defence Institute of High Altitude Research (DIHAR), identified Raktsey Karpo as the sweetest apricot. The fruit's TSS (total soluble solids) at 37.9ºBrix is the highest reported in the world in fresh apricots till date.
"There are different ways of calculating sweetness. One way is measuring the TSS to acid ratio, which is a commonly used quality index in many types of fruit. A higher ratio is indicative of higher and more acceptable fruit quality. For Raktsey Karpo, the TSS to acid ratio was 33:1, which is significantly higher than the figures reported from other parts of the world. On that basis, we say it is the sweetest in the world," says Dr Stobdan, who led the research on this variety of apricot in conversation with The Better India (TBI).
---
From the hills of Kumaon comes this 100 per cent vegetarian and organic Apricot Chutney. Click here to add this delicious chutney to your daily meals.
---
Apricot fruit is known for its high content of Vitamin A and C, calcium, iron, carbohydrates, amino acids, sugar and potassium. For decades the people of Ladakh have consumed the humble apricot, locally known as Chuli. An integral part of the local culture, dry and fresh apricots are served as desserts, particularly during traditional festivals.
Researchers at DIHAR began studying the Raktsey Karpo sometime in 2013. It was during their research when they found that Raktsey Karpo is unique to Ladakh, even though locals have been consuming it for generations. In other words, the farmers of Ladakh have been sitting on a potential goldmine for centuries without realising it.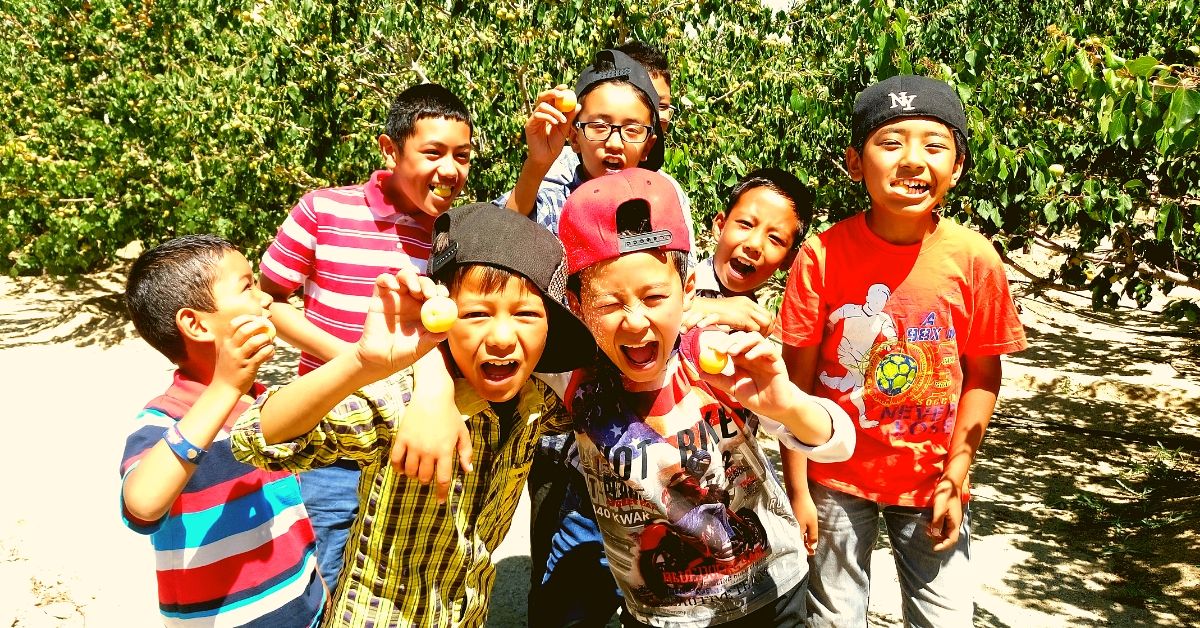 "Since the time of my forefathers, we have been growing Raktsey Karpo. It was only recently that I came to know that it grows only in Ladakh. In Domkhar, the village where I live, Raktsey Karpo has always grown in abundance. On average, I produce 1.5 tonnes on my farm annually. But if you include the whole Sham area, the production is around 4,000 metric tonnes annually," says Skarma Tokdan, a farmer and entrepreneur, to TBI.
Along with apricots, Skarma is also engaged in Seabuckthorn farming. Other than Raktsey Karpo, he also grows different varieties of apricots such as Halman Phating and Khantey, using organic manure. Pests are dealt with using traditional methods.
At altitudes of up to 11,000 feet above sea level, the Raktsey Karpo variety of apricots are grown organically either as individual trees or in clusters without using any chemical fertiliser or pesticide with humidity levels around the 25 per cent mark. Upon harvest, these fruits are consumed fresh, unlike their more popular dried variety.
For the apricot tree to grow, farmers need colder climates. During the crop growing season, the average maximum temperature is 18-19 degrees Celsius. The tree goes dormant during harsh winters and blooms in spring. Another critical climatic component is dryness — drier the conditions, the better the quality of apricot.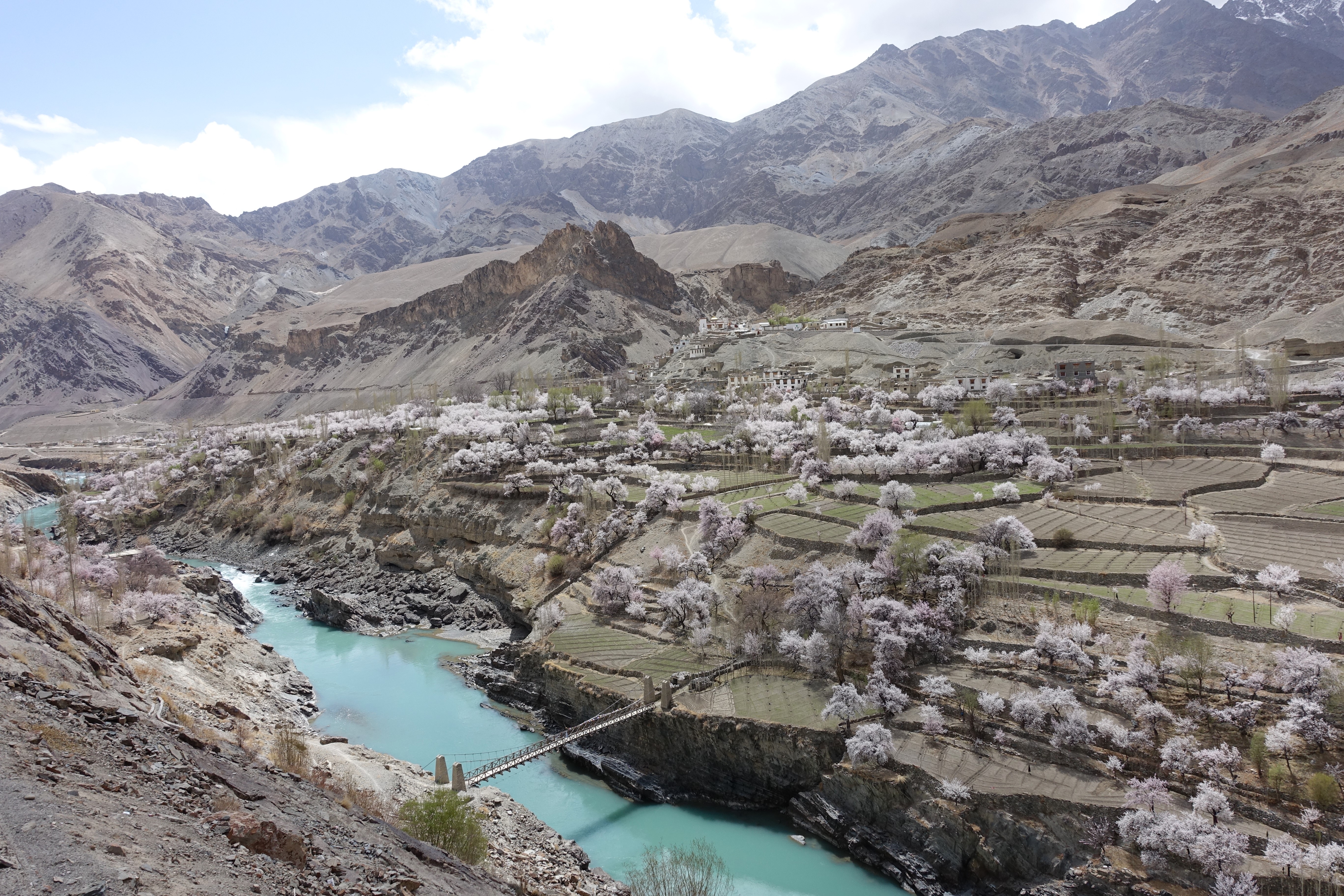 It usually takes five to six years for the fruiting of the apricot plant. Typically, the fruit ripens in Ladakh in July, August and September. In other countries that grow apricots, like Turkey and Italy, the fruit is available in May, June and July. The productive life of an apricot tree is 80-100 years. So, while it takes five years for the fruit to come, you will get quality fruits on an apricot tree for a long time. On an average, a tree gives you 30-50 kg of apricots every year.
In Leh market, these fresh apricots usually sell at Rs 400 per kg.
"I sell Raktsey Karpo at around Rs 450-550 kg. Unfortunately, there are major restrictions on exporting fresh fruits outside the district. So, I sell the dried apricots to wholesale fruit sellers in Leh. There is a food processing factory at Khaltse, where we make jams and juices. As a result of its high sugar content, Raktsey Karpo is ideal for making jams and juices," informs Skarma.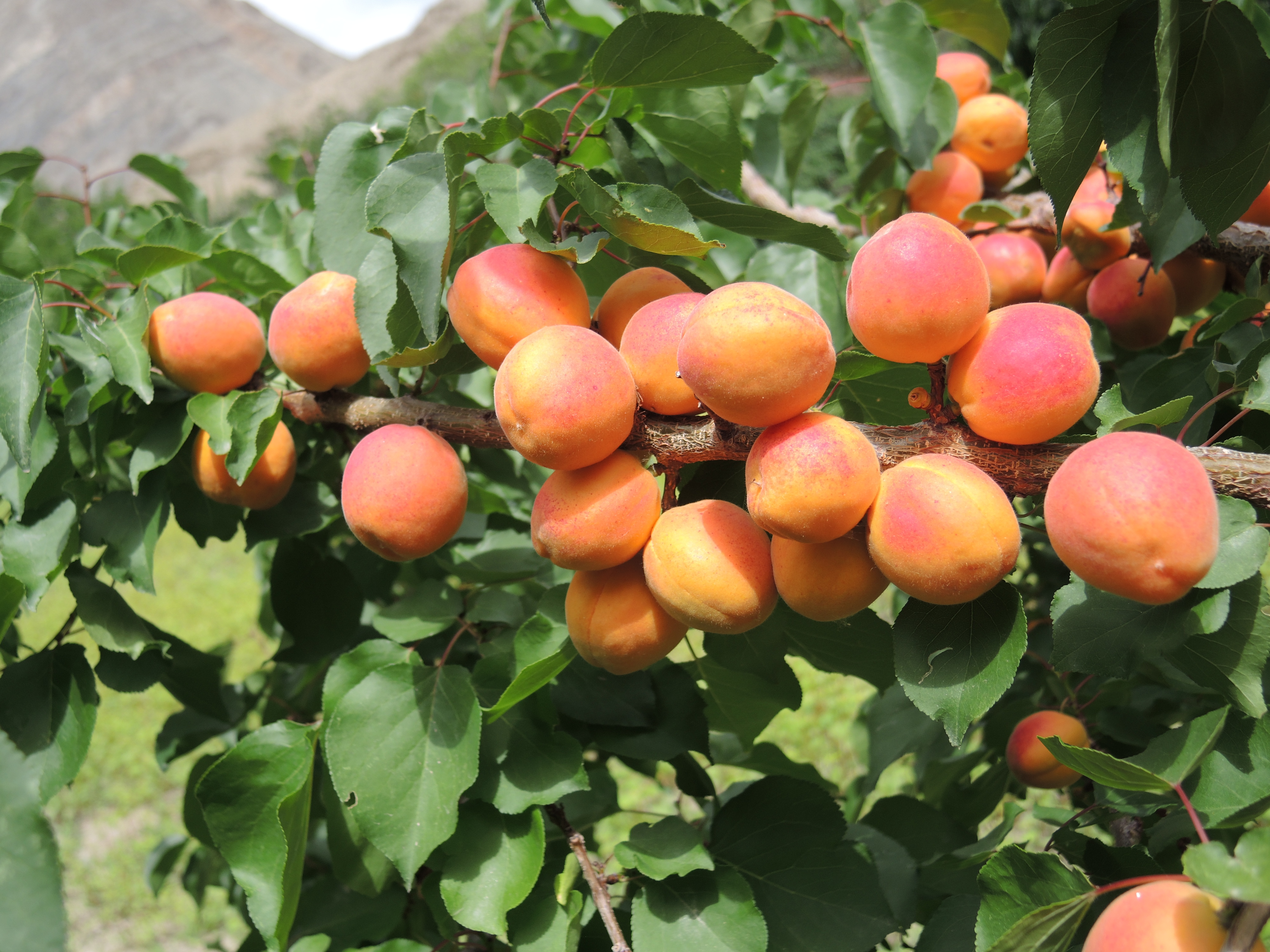 The oil extracted from the Raktsey Karpo seed is used for edible purpose either in pure form or mixed with walnut oil. A spoonful of oil is mixed with finely-ground roasted barley flour, salted tea and sugar to prepare a local dish called Phemar which is served during festive occasions. It is also used as hair oil and is known to relieve backache and joints ache.
"Historically, the premium quality dried apricots, locally known as Phating, with high sugar and dry matter content, were one of the main trading commodities. However, in modern days, the popularity of Ladakhi apricots remains restricted to the region due to limited production," according to a research paper published by the Korean Society for Horticultural Science this year.
The same paper also explains that Ladakh apricots can be classified into two broad categories based on kernel taste. Fruit with a bitter kernel is called Khante, meaning bitter, while those with a sweet kernel are called Ngarmo, meaning sweet. The Ngarmo is further divided into two subgroups based on seed coat colour. Fruits with white seed coats are called Raktsey Karpo, while those with brown seed coats are called Nyarmo.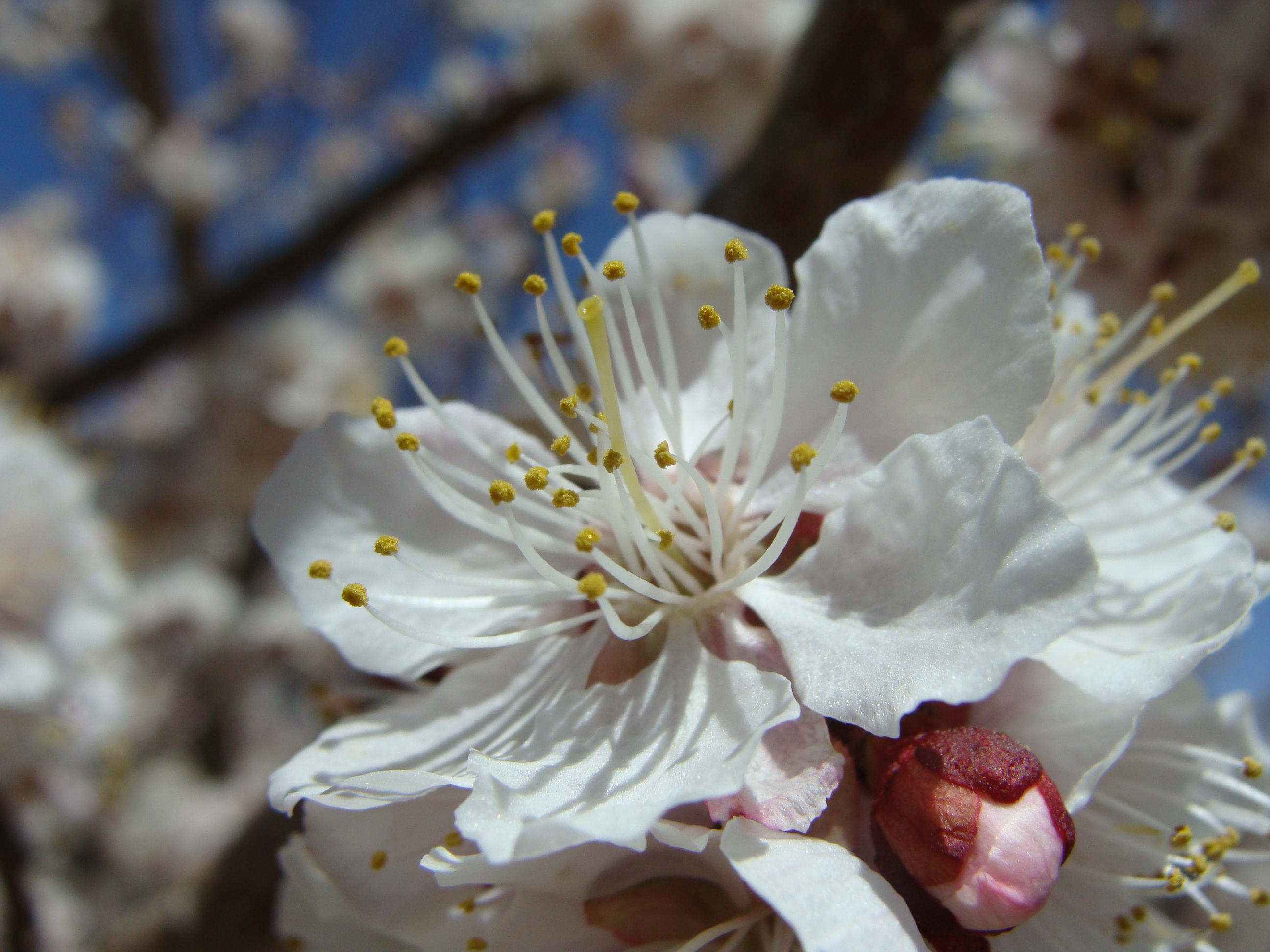 Researchers at DIHAR have also found that the sweetness of apricots increases with the rise in altitude. "For every 100 m increase in altitude, total sugar increased by 64.8 mg/g DW (Dry Weight)," says a research paper published by Dr Stobdan and his team in the Journal of Food Composition and Analysis.
"The total production is very less. Even today, apricots are considered an exotic fruit in India. Overall, the production of apricots in the country does not even make up 1 per cent of global production. Within India, Ladakh is a key area of production, but there are restrictions on the movement of fresh apricots to outside the region due to a pest (codling moth). You cannot take fresh apricots outside Ladakh region. So, whatever we produce has to be consumed locally," says Dr Stobdan.
For the study, the team took apricots from six different locations in Ladakh.
"Climatic conditions favour the rising amount of sweetness in apricots. We are planning to apply for GI registration for this native apricot. Thanks to our climatic conditions, we have greater sweetness in our apricots. Meanwhile, the Raktsey Karpo variety is primarily concentrated in and around Sham, Leh, Nubra and Kargil, although it's grown in other parts as well," he adds.
"This study demonstrated that apricots with a white seed coat phenotype could be considered easily identifiable markers for quality. The important attributes for apricots were aroma, sweetness, juiciness, fresh colour, stone colour, fruit shape, and fruit weight," says this paper in the Korean Society for Horticultural Science.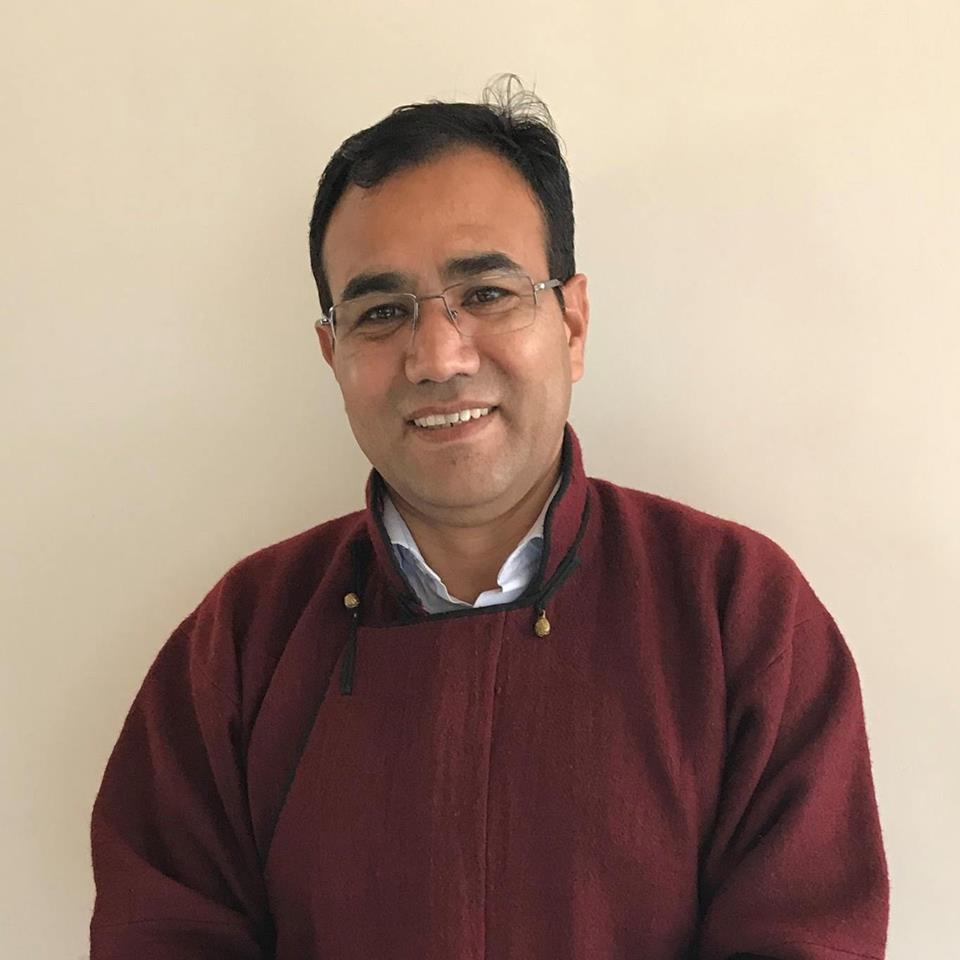 "Another unique facet of Raktsey Karpo is the high content of sorbitol, a type of minor sugar found in many fruits across the world. In general, the sorbitol contents of apricots ranged from 0.2 to 5 per cent of total sugar. But in Raktsey Karpo, the sorbitol content is 11.6 per cent of total sugar, which increase by 11.9 mg/g DW for every 100 m increase in altitude. It's considered a good sugar, used as a substitute for glucose and sucrose, particularly as a natural sweetener for people with diabetes. Any fruit which is rich in sorbitol doesn't turn black, particularly if you're drying it. This sugar keeps the fruit soft, and acts as a natural preservative," says Dr Stobdan.
---
Also Read: DRDO Is Helping Ladakh Farmers Grow Watermelons, Tomatoes In a Cold Desert!
---
There are two critical components of the Raktsey Karpo which stand out—it's longevity and brand value. Like most apricot trees, once you plant one, it will give you fruits for the coming three generations. On the other hand, it's arguably the sweetest apricot in the world, which farmers in Ladakh can sell to its tourists.
"Through our research, we conveyed to our fellow Ladakhis that the Raktsey Karpo is unique to Ladakh. This is the sweetest apricot, and we must value it. Thanks to our work, the prices of Raktsey Karpo jumped by 30-40 per cent in the past year. People are selling it today as the world's sweetest apricot. However, we must develop this brand further for Ladakh's economic benefit," says Dr Stobdan.
Picture Courtesy: Dr Tsering Stobdan
(Edited by Saiqua Sultan)
Like this story? Or have something to share? Write to us: contact@thebetterindia.com, or connect with us on Facebook and Twitter.
We bring stories straight from the heart of India, to inspire millions and create a wave of impact. Our positive movement is growing bigger everyday, and we would love for you to join it.
Please contribute whatever you can, every little penny helps our team in bringing you more stories that support dreams and spread hope.