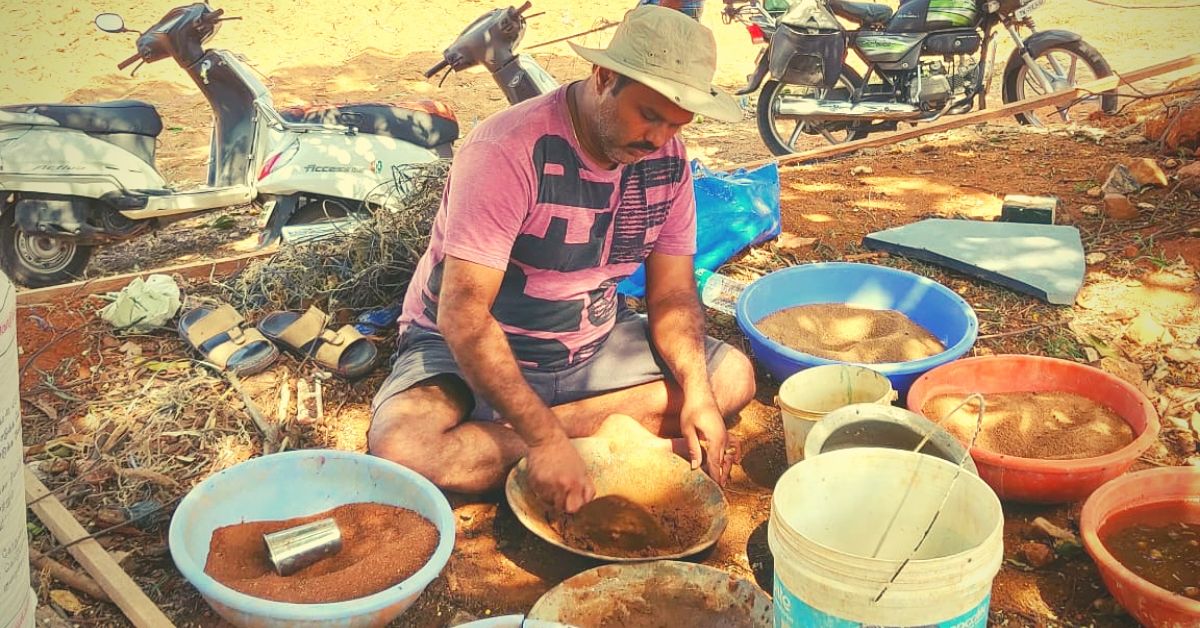 "Not just is it cost-effective and sustainable, it's like going back to our roots. For instance, using mud or clay as primary building material keeps the house cool, eliminating the need for ACs!"
Not so long ago, you could see the golden sunrise from a blanket of green, amid a host of birds announcing the arrival of dawn.
Today, this is a thing of the past because the morning performance of colours is hidden behind the monstrous structures of grey concrete. And, the sweet chirping is muffled by the cacophony of traffic.
---
Living a sustainable lifestyle is not a challenge anymore. And, that starts with what you eat. Check out such sustainable options that will help you not just eat healthy but also organic, here.
---
"It is like living in a noisy jungle, but which is made of nothing but pollution and concrete," gasps V Uma Shankar Guru, a 40-year-old who has spent all this life in Bengaluru, witnessing its transition from a Garden city to India's Silicon Valley.
His frustration with the current state soon pushed him into embracing a simple and more grounded lifestyle. From a farm to a farmhouse, he is now building his dream home with zero use of concrete or any artificial construction material, all by himself with a budget of under Rs 10 lakhs!
"The joy of building your own dream home from scratch cannot be explained in words. It is both fulfilling and empowering to see it all fall into place with your own hands. This feeling can never be measured in money," says the man.
The secret he says lies in the choice to have luxury without excess.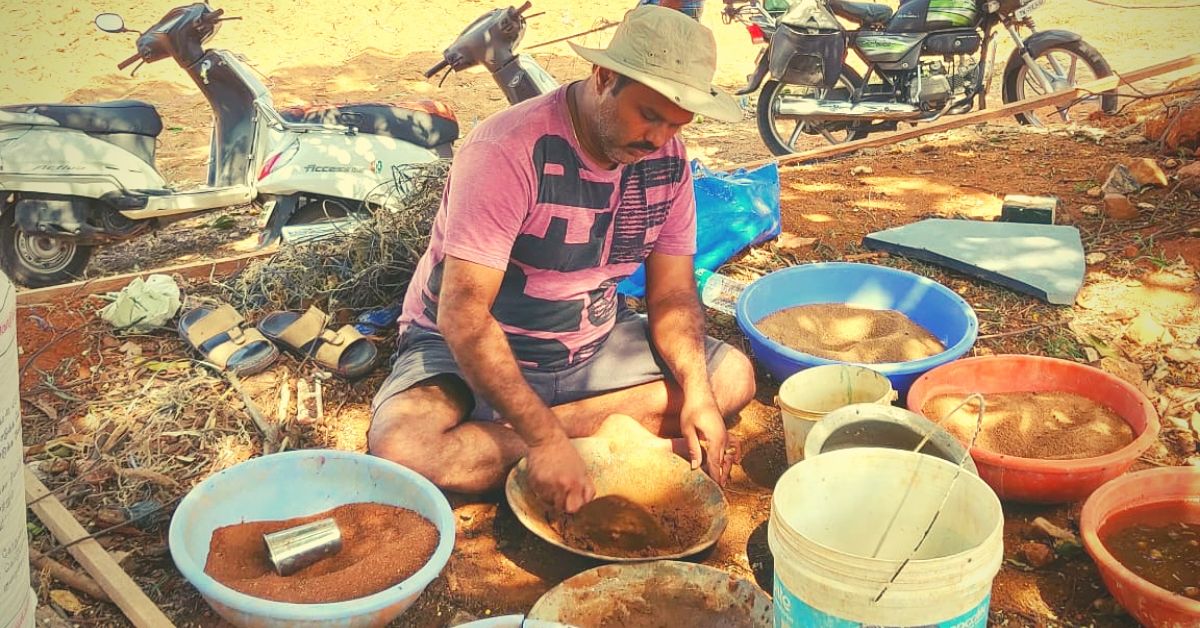 But how?
"We forget that luxury is not always hidden in the excessively expensive and materialistic objects that we can buy. It can also be an experience, rare and precious enough to give you a sense of satisfaction. For our home, we have used that principle, whereby we prioritize the objects necessary for our comfort and install only those. It is the setting and surroundings that will make the stay luxurious," he shares.
And the fact, that the structure is entirely created out of mud and wood, gives it a rustic feel, he adds.
A Do-It-Yourself Dream Home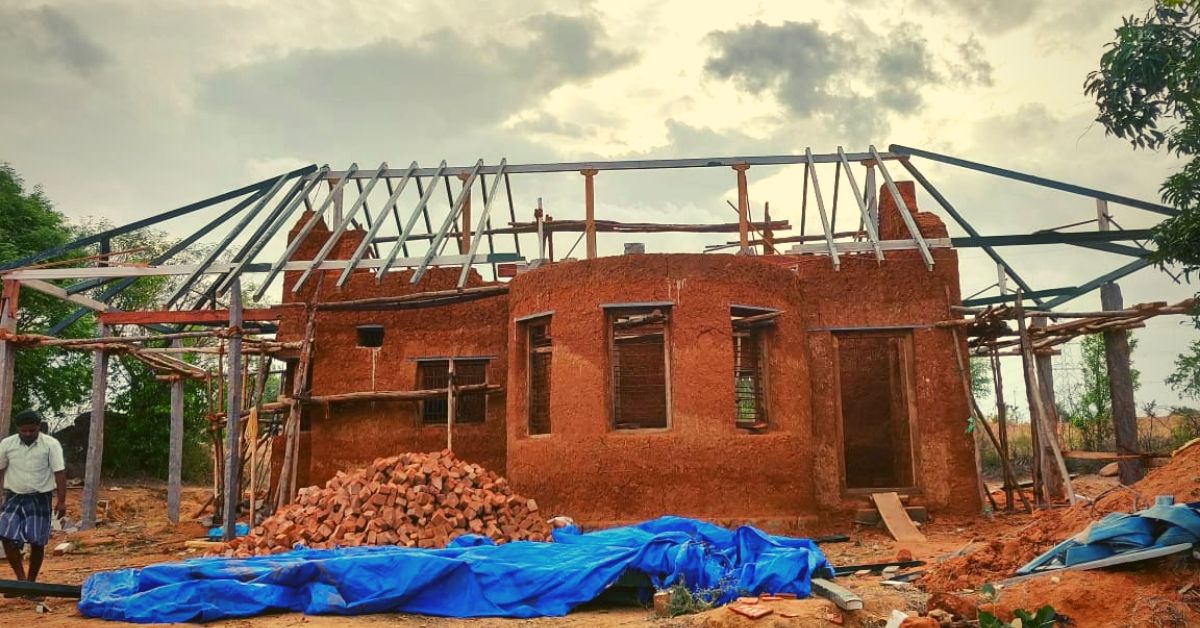 What seems to be an achievable reality now, was once an impossible feat for the IT professional who had zero experience in construction and architecture.
It was only after a 2-day workshop in 2017 conducted by architect Biju Bhaskar in Tiruvannamalai, Tamil Nadu, that Uma Shankar gained the confidence to build his own house.
"One of the first and most important aspects of the training was to look back at our old traditional building techniques that were in harmony with nature. Our ancestors built beautiful structures without any artificial construction material at all, and the sessions opened us to the possibility of adopting their ways to create spaces for urban living. Only after this I began to plan for the house and started work in January 2018," he says.
Uma Shankar's journey to reconnect with his roots, however, began in 2014, when he purchased a 2-acre plot of land for farming.
"Farming is something I always wanted to do, and when I finally started it in 2015, this allowed me to take my first step to live sustainably. It's a really special feeling to grow food and consume it too!" he explains. Today, he cultivates vegetables and flowers on the plot of land, out of which around 2000 sq ft has been allocated for the house.
Returning to the building process, he adds that his DIY house is being built by him and a team of labourers, on a surface area of 1600 sq ft, using sand, rice straw, mud, wood, limestone and jaggery.
The entire structure does not use the conventional construction materials like cement, bricks or steel and still manages to be equally sturdy, sustainable and affordable.
"On the foundation of stone, the entire house is made of cob or mud. Cob is a mixture of mud, rice, straw and husk, sand, limestone and jaggery, and has been used to build the house instead of bricks or cement. The jaggery acts like a natural binder that makes sure the cob holds strong. Then we make balls out of it and assemble them like bricks to create the wall. To ensure sturdiness, the thickness of the wall is also increased from a few inches to 1.5 feet. Even for the plaster, we are using mud and lime plasters instead of cement. The Rajasthani plaster technique is also employed for the walls in the bathroom that need to be waterproof," explains Uma Shankar.
For the roof which is made of Mangalore or Clay tiles, he has used a fabrication of coconut wood, thus replacing the need for steel. The flooring is also done using clay, with earthen floors in bedrooms and the living room and terracotta tiles in the bathroom.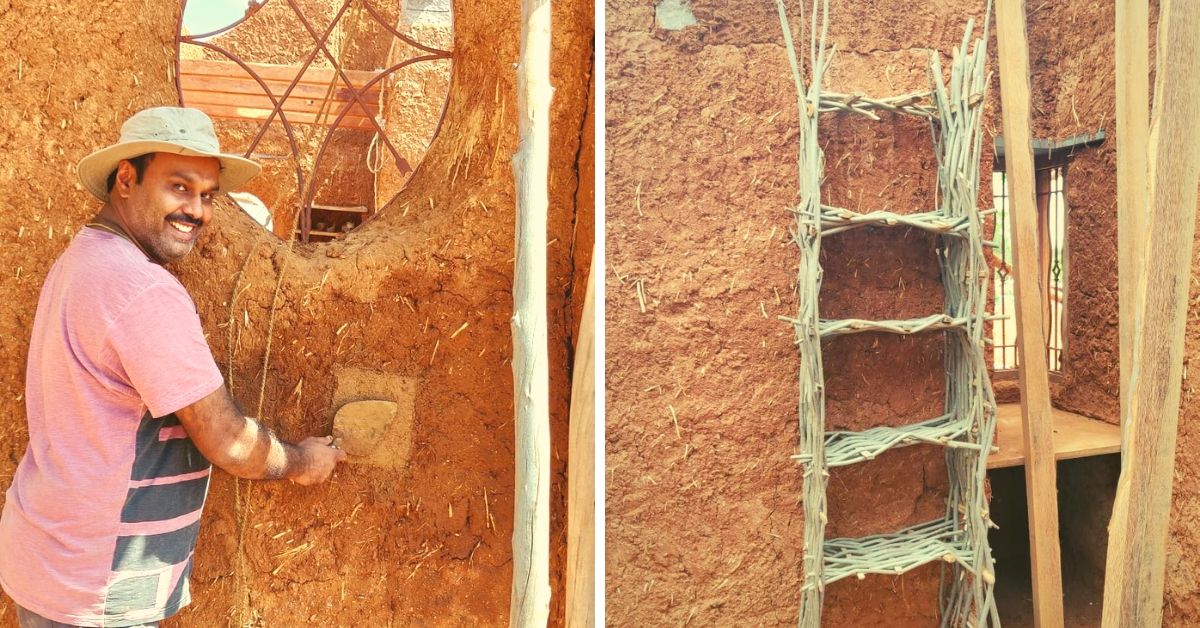 "Throughout the planning and execution process, the principle was to create a low-cost sustainable home. While the extensive use of mud does bring the overall cost down, the choice to not invest too much on furniture is another aspect that has helped in achieving the goal. Even for the doors and windows, we have used normal mango or jungle wood instead of teak, that provide strength without the extra expense," he says.
Explaining the design choices, he adds that in this 2-bedroom duplex, he is using cob instead of wooden furniture. For example, in place of a wooden bed, he has planned to raise the floor level to create a permanent cob bed.
The same is being done for other seating arrangements in the living room. The rest of the amenities, like the kitchen chimney, wardrobe, etc. are all made using bamboo and finished with a coat of cob mixture.
Despite being old, these traditional methods do not compromise on durability; instead, they enhance it.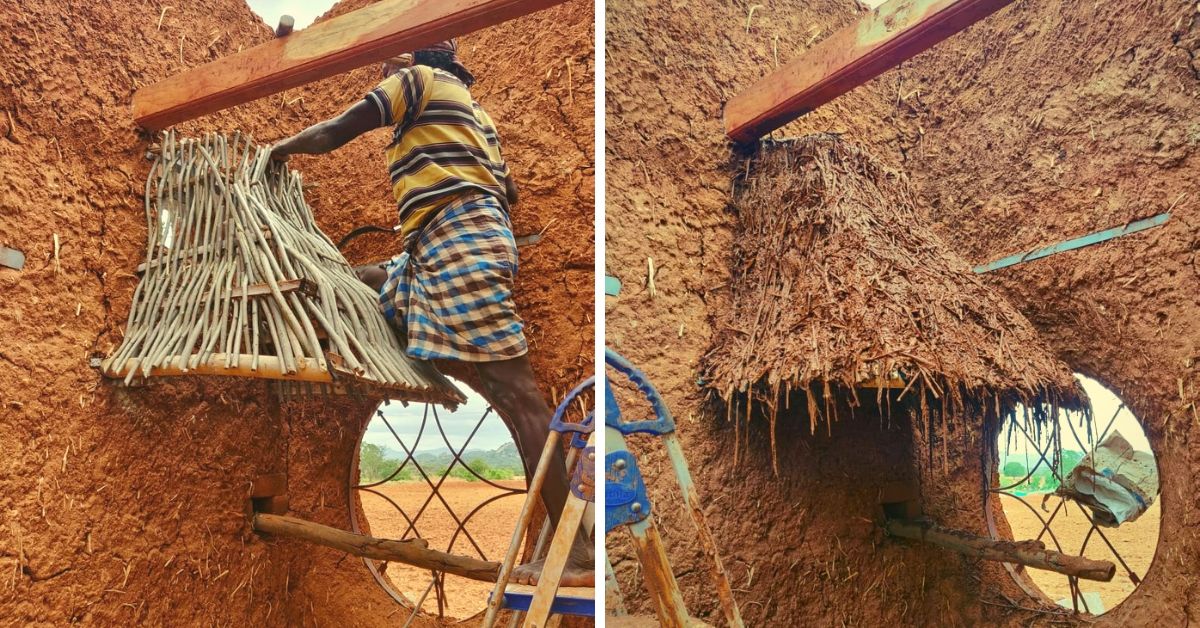 "Not only is it all low-cost but also sustainable in the long run. For instead, the cob wall and natural roofing act as a natural thermos, which keeps warm when the outside temperature is low and keeps cool when the outside temperature is hot. During summers you will find a 4-5 % difference in temperature, thus eliminating the need for appliances like air conditioners," he adds.
While work worth two more months is still left, Uma Shankar's promising feat is a constant reminder that anybody indeed can make a substantial difference to their lives and in turn the environment, with a little bit of planning and loads of initiative!
---
Also Read: This Family Home is Not Only Green-Powered, But Also Gives Energy Back to The Grid
---
(Edited by Gayatri Mishra)
Tell Us More
We bring stories straight from the heart of India, to inspire millions and create a wave of impact. Our positive movement is growing bigger everyday, and we would love for you to join it.
Please contribute whatever you can, every little penny helps our team in bringing you more stories that support dreams and spread hope.