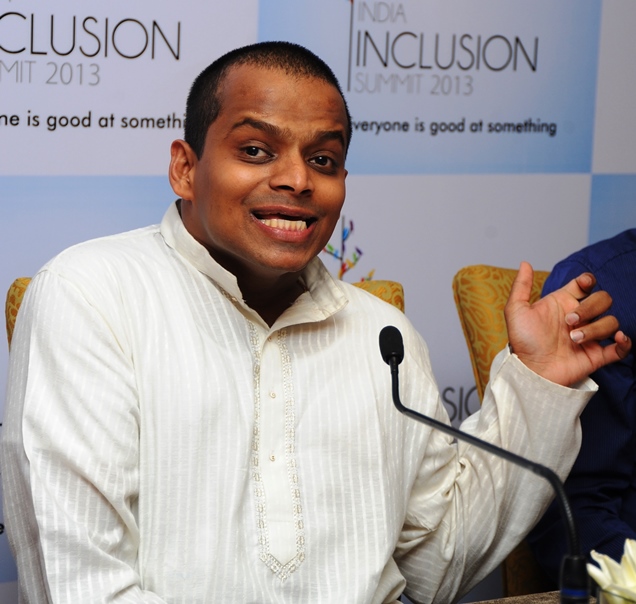 Siddharth GJ, a friend of the late President APJ Abdul Kalam, is a motivational speaker, a father, and a Certified Documentary Credit Specialist. He also has cerebral palsy. Siddharth's journey has been, expectedly, full of challenges but is nothing short of inspirational given all that he has achieved because of his determination and strong will.
Siddharth GJ is a motivational speaker, a father, a Certified Documentary Credit Specialist, and a friend of the late President APJ Abdul Kalam. He also has cerebral palsy. Siddharth's journey has been, expectedly, full of challenges, but is nothing short of inspirational given all that he has achieved because of his determination and strong will.
How often does it happen that the President of India calls you his friend? That he can spot you in a crowd of thousands of people and talks about you in his many motivational speeches. This may be a dream for most of us but for Siddharth GJ it was a proud moment when the late President referred to him as a friend.
Siddharth has cerebral palsy. But he never let this come in the way of his succeeding at whatever he set his mind to. He excelled academically, found an intellectually challenging job, and also became a motivational speaker delivering over a hundred talks.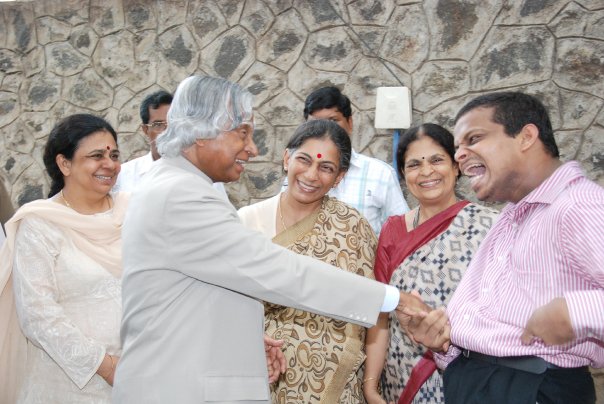 President Kalam read an article on Siddharth on an online portal that talked about Siddharth's medical condition and how he overcame all the challenges to succeed in his life. Impressed by Siddharth's resolve and perseverance, the President wrote to him and expressed a desire to meet him. They finally met at Chennai airport in December 2005.
"I still remember the day. It was December 2, 2005. My life changed after that. I made him a small presentation on issues faced by people with disabilities. He even talked about that at a conference, which gave me huge recognition. I will never forget my meeting with him. I was mesmerized by his presence," Siddharth recalls.
President Kalam was so bowled over by Siddharth's work that he talked about him at the inaugural speech of the First International and the Ninth Annual Conference of the Indian Academy of Cerebral Palsy.
Their bond grew stronger and they kept in touch and met a few more times. Siddharth recalls another incident when he had gone to attend a talk by President Kalam in Chennai. The President recognised his 'friend' from the stage and broke protocol to come and meet Siddharth in the crowd.
"I loved meeting him because he did not make me feel that I was different. He treated me like a regular person. Often, people confuse cerebral palsy with mental illness. Which is so untrue because it is just a condition where the body and mind do not coordinate with each other. This affects the body posture and the way I behave. It has nothing to do with my intelligence," says Siddharth.
Siddharth had jaundice when he was just three months old. His parents, who were simple villagers, did not realize the seriousness of the disease. The delay in treatment left Siddharth with the condition which makes him 'different' from others.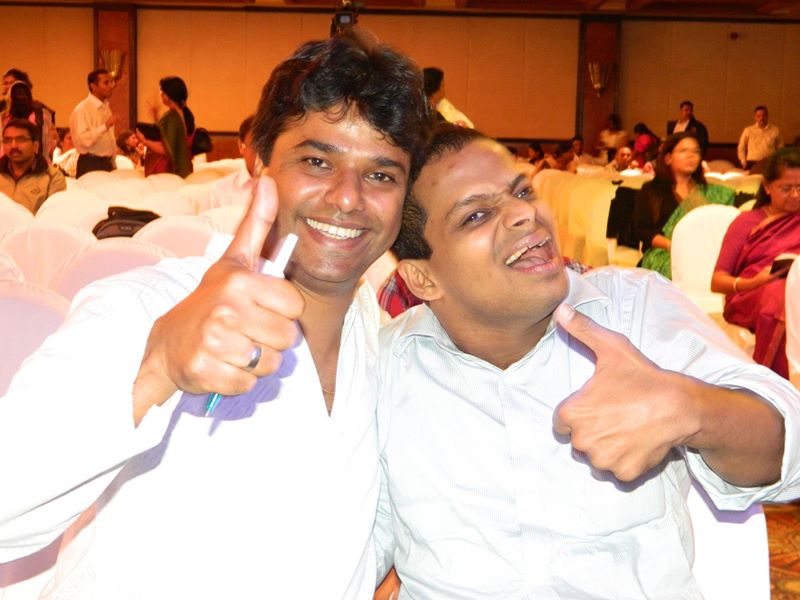 "The news shattered everyone in the family but they were so supportive. They never let me feel that I was any less. They would treat me exactly the way they would treat my sister. If she got a scolding, so would I," he recalls.
The couple knew that Siddharth might not be as well co-ordinated as other kids of his age but he was as intelligent as any 'normal' child.
"It was not until I turned eight that I stepped into a school. Then, gradually, teachers saw my capabilities and gave me double promotions. I excelled in my studies and cleared my 12th exam with 90 percent marks in spite of having a scribe who barely knew English. I had to work very hard to explain to him what I wanted to convey. I could not score more because my scribe was not allowed to do the practical exam and draw diagrams," says Siddharth.
He then finished his Master's in Economics and excelled in that as well. He was now eager to enter a new world where he could work and become financially independent.
But this was just the start of the struggle Siddharth had to face because he encountered challenges and rejections at every step.
Many companies dismissed his job applications in spite of his incredible academic background. "They thought I would not be able to perform well under pressure. They just judged my abilities without even testing me. I was hurt and disappointed," says Siddharth.
The rejections continued for several years and then a positive change came into his life when he got his first job in 2005 with ABN AMRO Central Enterprises Services Pvt. Ltd., as an officer trainee in the bank's document checking section.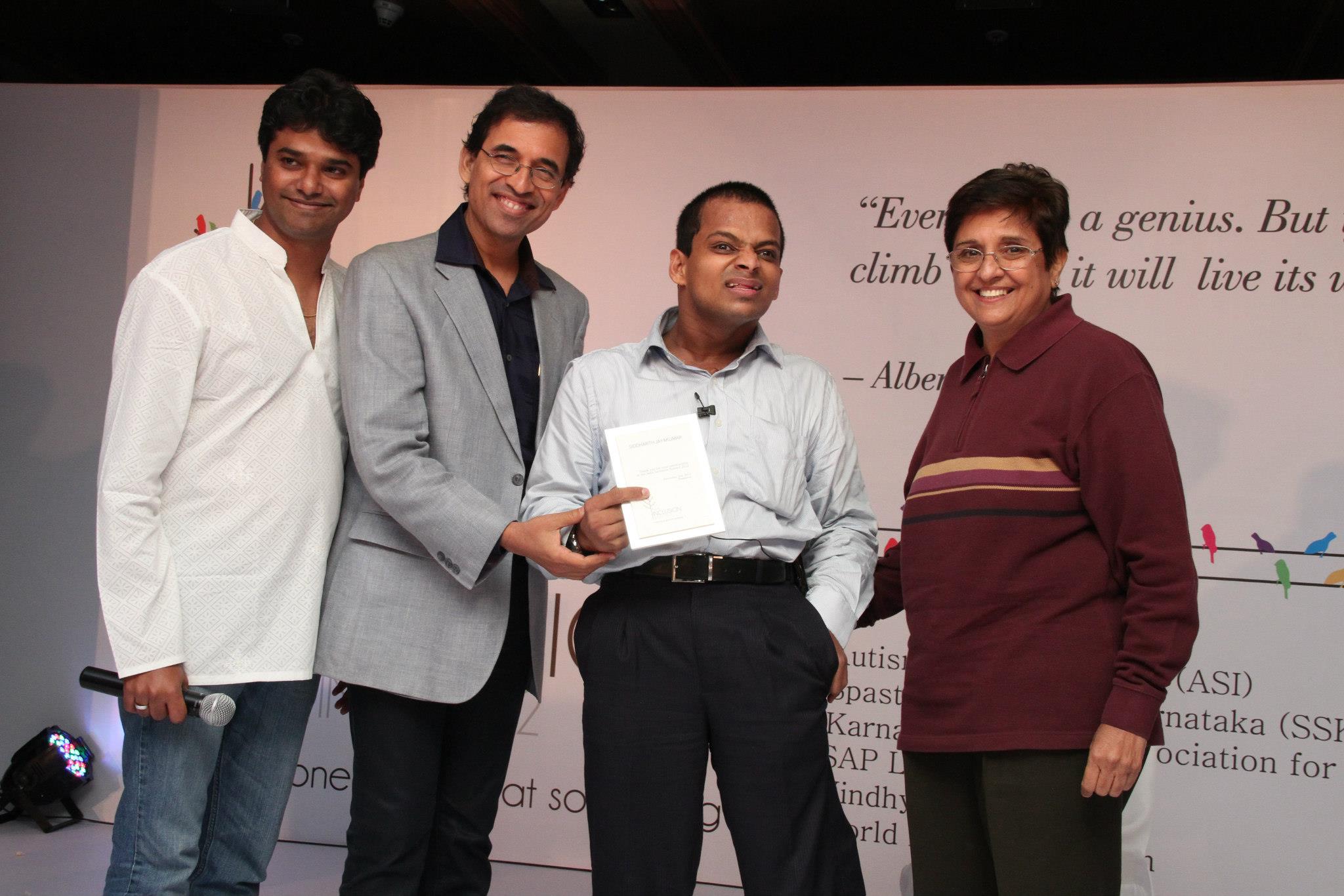 "That moment I felt that all my tears and hard work have paid off. All the pain and struggle were a thing of the past and I was full of new energy, hope and passion. I was proud because I got a job due to my capabilities and on my terms," he recalls.
But this wasn't the end of his journey. It was, rather, a new beginning. His life took a complete turn when he became a Tedx speaker in Chennai and, since then, he has never looked back.
"I spoke in front of an audience of over 250 people and they gave me a standing ovation. It felt so great to share my experiences and, since then, I have been giving many motivational talks at various platforms and inspiring people to live a more positive life," he says.
He currently works with IndusInd Bank Ltd., as manager. In fact, he is the first person in the country with cerebral palsy to be a Certified Documentary Credit Specialist.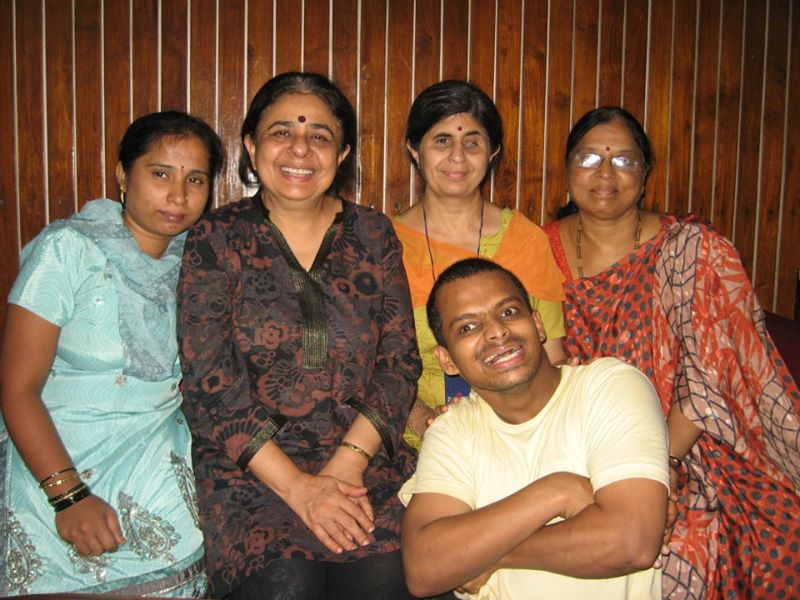 A Certified Documentary Credit Specialist is a professional who demonstrates a high level of practical knowledge and understanding of the complex issues associated with documentary credit practice, which is a set of rules on the issuance and use of letters of credit (a document from a bank guaranteeing that a seller will receive payment in full as long as certain delivery conditions have been met).
He met a beautiful girl and says he experienced "love at first sight." He is happily married to her and has a toddler boy. "I see myself in my son. He runs around the house and I live my childhood through him as I could not do so," he says.
"I can't thank my mother and my sister enough for their support. Sometimes, after continuous rejection, I would be very rude to them but they always supported me and showed me the right path. They would go out of their way to make me feel loved and accepted. The day when I came out of denial, I became a calmer person and pursued my life in a better way," he says.
Siddharth's story is one of struggle but also of love and support from the family helping him defeat hardships. He has not just overcome hurdles in his own life but is also, with his inspirational talks, helping others with disabilities live a more positive life today.
We met Siddharth at India Inclusion Summit 2014. You can meet many more such inspiring personalities at IIS 2015. Register here.
Here's one of his most inspirational talks –
Like this story? Or have something to share? Write to us: contact@thebetterindia.com, or connect with us on Facebook and Twitter (@thebetterindia)