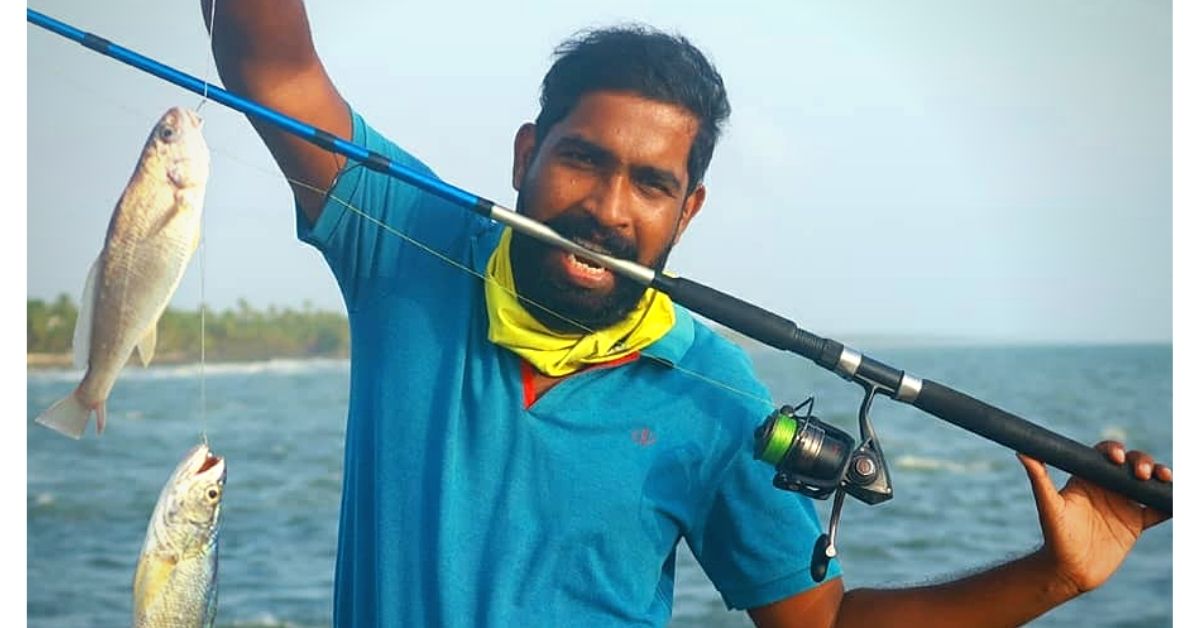 "A lot of people were skeptical about it and advised me to give up making videos as it was waste of time. But I stuck to it as it made me happy. Now, because of this I have paid all the debts due to my treatment, worth lakhs!"
The pristine backwaters surrounding Kumbalangi, a fishing village in Kerala, that are shrouded in Chinese fishing nets are a sight to behold.
And it was this beautiful image that stayed with Unni George through the ups and downs of his life.
Having grown up in the village, his tryst with the backwaters began when he was just 7 years old.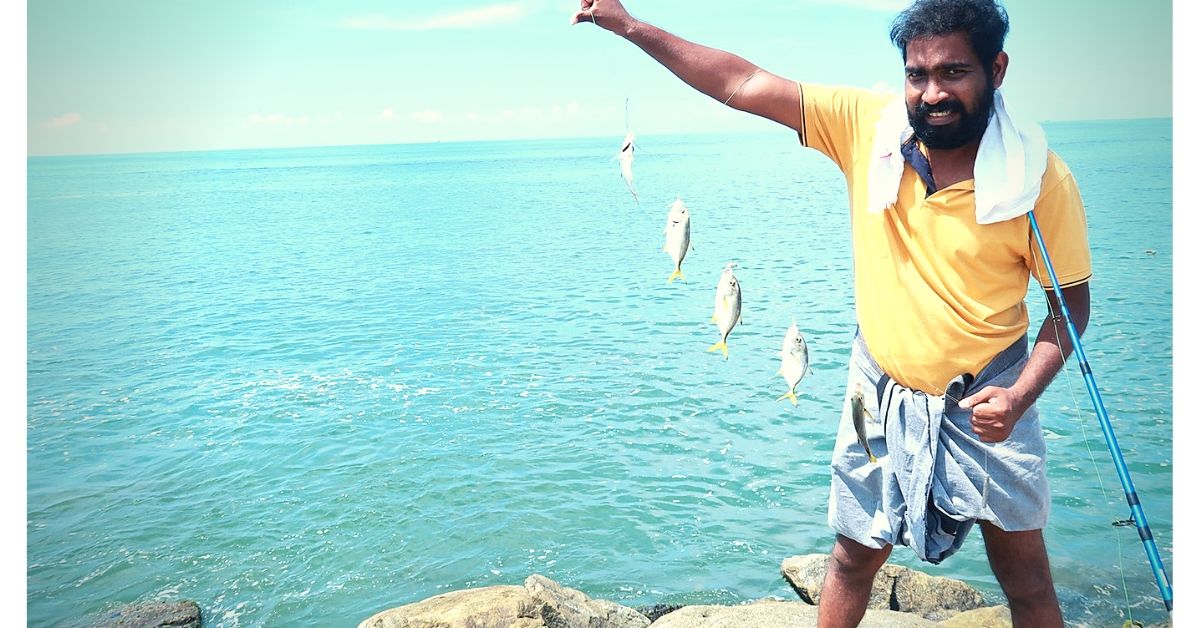 "I began fishing as a child. Watching the waters move calmly and sitting by the shores for hours waiting for the catch has been since been the most settling chore. Fishing is a lot like life and our quest for opportunities. You have to be patient and attentive, to catch the right one at the right moment!" observes the 32-year-old.
---
Unni's recipes are inspired by the local cuisine that smells and tastes of nostalgia, which come alive with traditional spices produced by the organic farmers of the state. You can get your own delicious dose of authentic Kerala cuisine here.
---
And this philosophy has finally led Unni to a life of fame after several tumultuous years. An Internet sensation now, Unni's YouTube channel, 'OMKV Fishing & Cooking' has a total of 179,221 subscribers, making him one of the most popular vloggers in the country.
For the name of the channel, he appropriated the well-known Malayalam slang expression, OMKV, a modified acronym for 'Oodu Meene Kandam Vazhi,' which translates to 'tell the fish to run across the backwater.'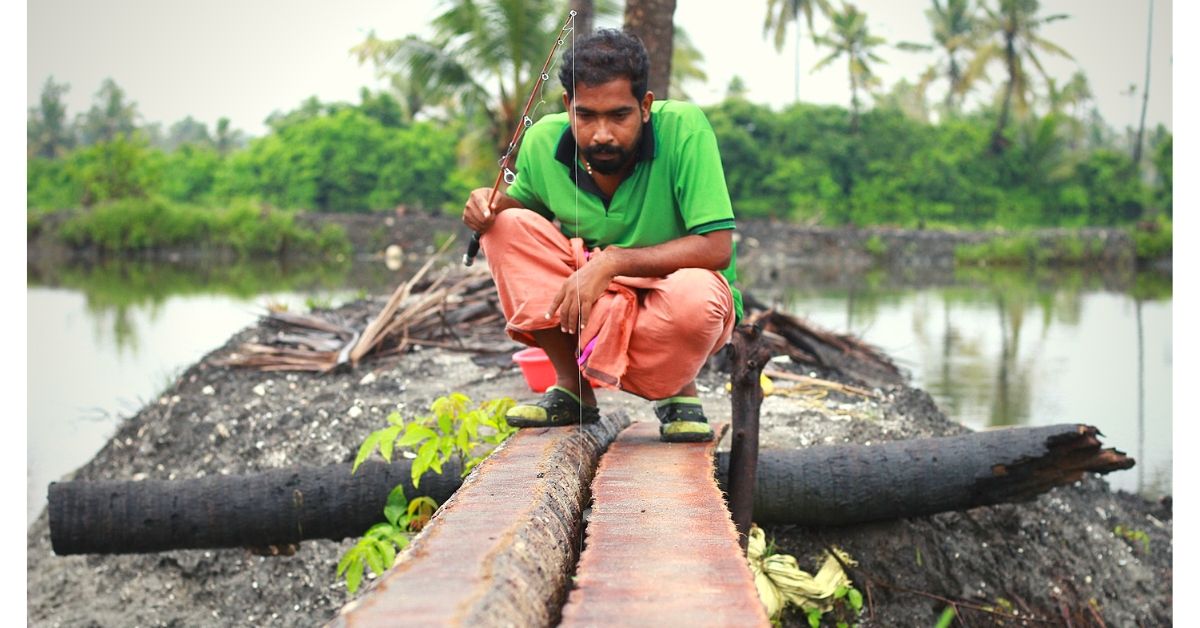 His unusual choice of expression on camera has garnered appreciation all across the country and beyond.
But things weren't always this good.
Battling with surgery
Back in 2016, Unni was working as a construction worker, when all of a sudden, life began to fall apart for him and his family.
While on the job, one day, he fell sick with acute pain in his stomach and was eventually diagnosed with kidney failure. "My wife was three months pregnant at the time, and both my kidneys had given up. We were barely managing to make ends meet and then this news completely shattered us. It was like the sky was falling on my head, and I didn't know what to do," he shares.
Desperate, they began to reach out to friends and family for help. While help poured in from some people, his surgery alone needed Rs 15 lakhs, so his friends pushed his case on social media asking for more funds.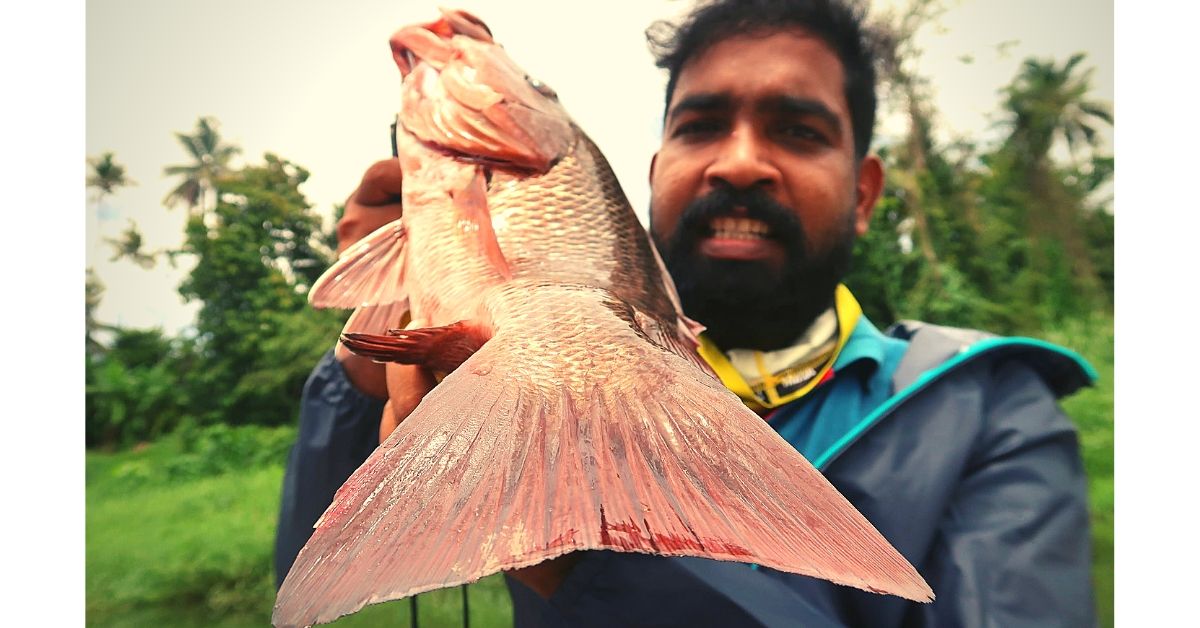 Eventually, help arrived, and his surgery was successful. But, two weeks later, his wife went into labour, pushing him to take a loan of Rs 3 lakhs to pay for her surgery.
Drowning in debt, monthly medical expenses and restricted by post-surgery recovery, their lives came to a standstill.
"Together we were spending almost Rs 20,000 a month just for medicines. This is more than we were earning. Also, because of the surgery, I had to tone down my work at the construction site. I couldn't even pick up anything above 5 kgs. Friends and family advised me to change jobs, but as i had not finished my studies, opportunities had become slim," he says.
"Every day was a battle. I remember sitting by the water and staring at nothing thinking what to do next," he adds.
The silver-lining by the shore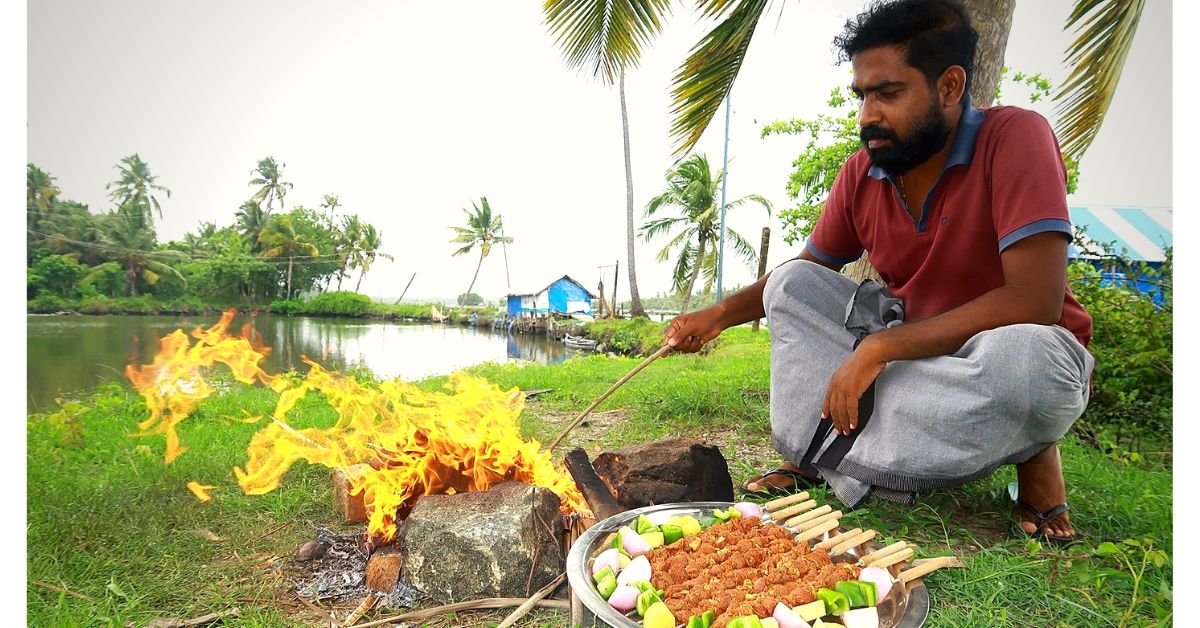 After much contemplation, it seems the backwaters came to his rescue. Almost two years later, he went back to his childhood love, fishing and made it his profession, but with a twist.
"I was introduced by a few friends to the concept of YouTube. I began to research and found out that it was full of videos of food, travel, fishing, etc. but not a combination of food and fishing, the two things I was very good at. Also, my research revealed that vlogging was an emerging profession among the youth, and I thought of dabbling in it," he adds.
After months of research and YouTube tutorials on vlogging, Unni was finally ready, and with the help of a friend's DSLR camera, he recorded and uploaded his first video in May 2018, where he caught and cooked his own fish from the backwaters.
His videos involve him travelling across the coastal regions of Kochi to catch the best fish and cook in the local style caught the attention due to its unique style.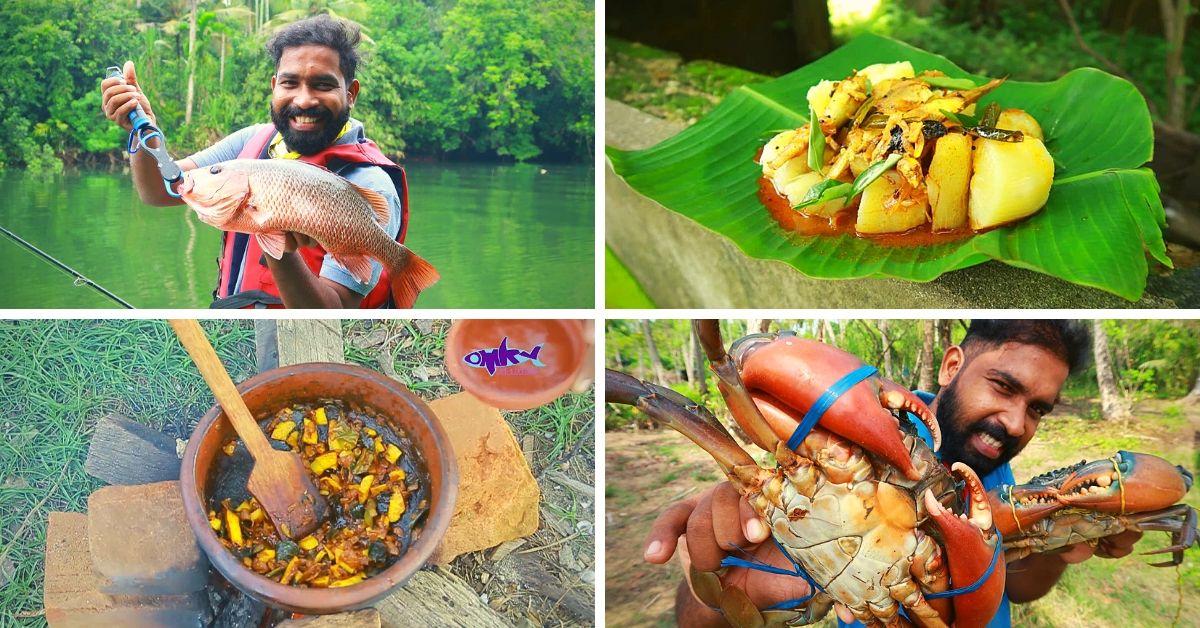 A touch of simplicity while presenting in the videos won lakhs of hearts in Kerala and beyond, making him an internet sensation.
"After I hit 25,000 followers, I began to get calls from YouTube congratulating me on my success and pushing me to do better. Today I earn more than Rs 50,000 every month and also have several sponsors helping me make my videos better," he says.
No need for sympathy
"I want people to know me for what I am today, not what I was," he exclaims, pointing out that many of his followers did not know about his difficult past and his incredible journey.
Elaborating on that, he adds that the intent of this channel was to introduce people to the simple way of cooking in the local style along with the art of fishing. It was a place of passion, where he wanted people to come with appreciation, not sympathy.
---
Also Read: Tracing Uttarakhand's Ancient Tradition of Making Flavoured Pahadi Salts by Hand!
---
"In the initial days, many friends told me to make a video about my difficult past, as that would garner more followers. But, I did not want their sympathy subscriptions. So, only after I hit 1 lakh subscriptions and got my silver play button, did I record a video about my life's journey and share it with everyone," he adds.
Living his dream today with family, Unni still finds it hard to believe how his life has turned out to be.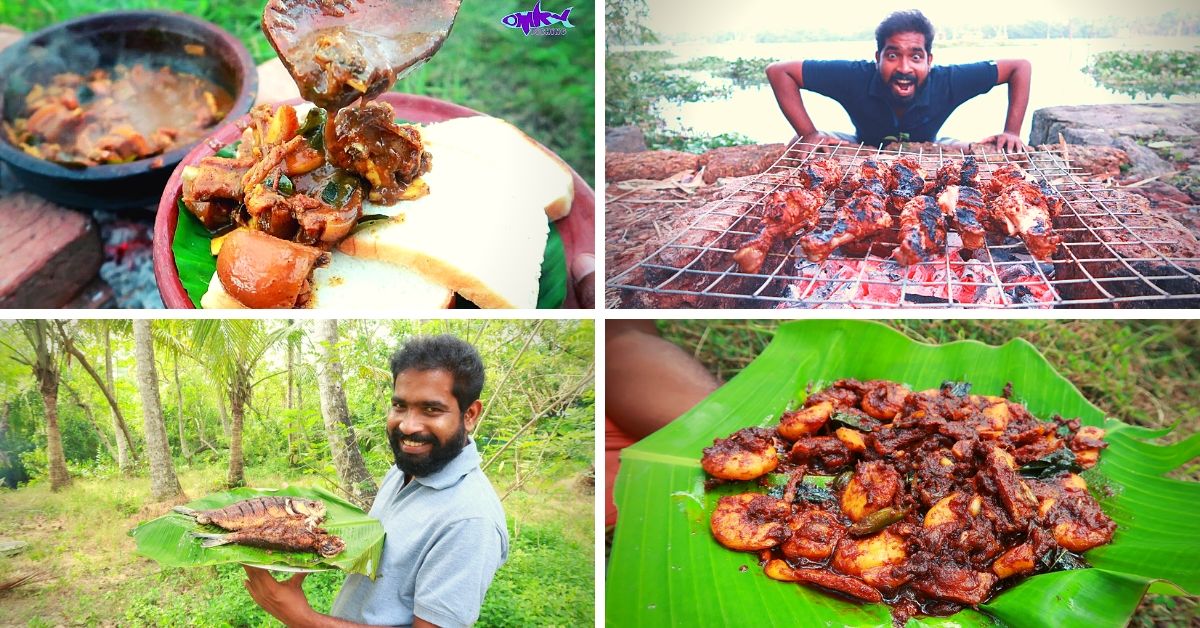 "A lot of people were sceptical and advised me to give up making videos as it was a waste of time. But I stuck to it as it made me happy. Now, because of this, I have paid all the debts due to my treatment, worth lakhs!" concludes Unni, who makes sure that he and his family do not forget the hard times by helping anyone in need, just the way they were once helped.
(Edited by Gayatri Mishra)
We bring stories straight from the heart of India, to inspire millions and create a wave of impact. Our positive movement is growing bigger everyday, and we would love for you to join it.
Please contribute whatever you can, every little penny helps our team in bringing you more stories that support dreams and spread hope.
Tell Us More