One of the lesser publicised issues nationally is that of child abuse. In fact, it was only in 2007 that the first ever national study on child abuse was commissioned. While this study brought about very startling and alarming facts, little is known of the work being done in improving the status of this problem.
Enter Arpan, an organization whose mission is to prevent the occurrence of child sexual abuse and heal those who have been affected by it. Arpan was founded by Pooja Taparia in 2003 as a platform for individuals who sought opportunity to contribute to the development sector but didn't know where to start from.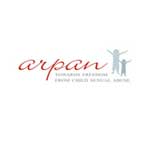 With a team of dedicated professionals, primarily clinical and counselling psychologists, Arpan began working on the issue of child abuse.
The basic issue they wanted to address was the fact that the impact of abuse stays with the child for a long time beyond the immediate trauma. It continues to affect them at various levels including emotional, social and psychological.
Arpan's core interventions include Prevention and Healing. Prevention deals with equipping adults and children with skills and awareness to protect children from abuse.
Healing deals with enabling victims and survivors of abuse to heal and live beyond the trauma.
Their activities include:
Spreading Awareness – among everyone from teachers, NGO Professionals providing them prevention and intervention skills.
Teaching Personal Safety – skills to children in schools so that they can protect themselves from abuse.
Heal Child Victims and adult survivors – through counselling and therapy
Build practitioner capability – to deal with child abuse cases to facilitate better healing of victims and survivors.
If you are in Mumbai, you may invite Arpan to conduct an awareness talk on child abuse at your college, organisation, club or NGO.
Get in touch with them via their website: http://arpan.org.in/
You can also read their regular updates at their blog: http://arpancsa.blogspot.com