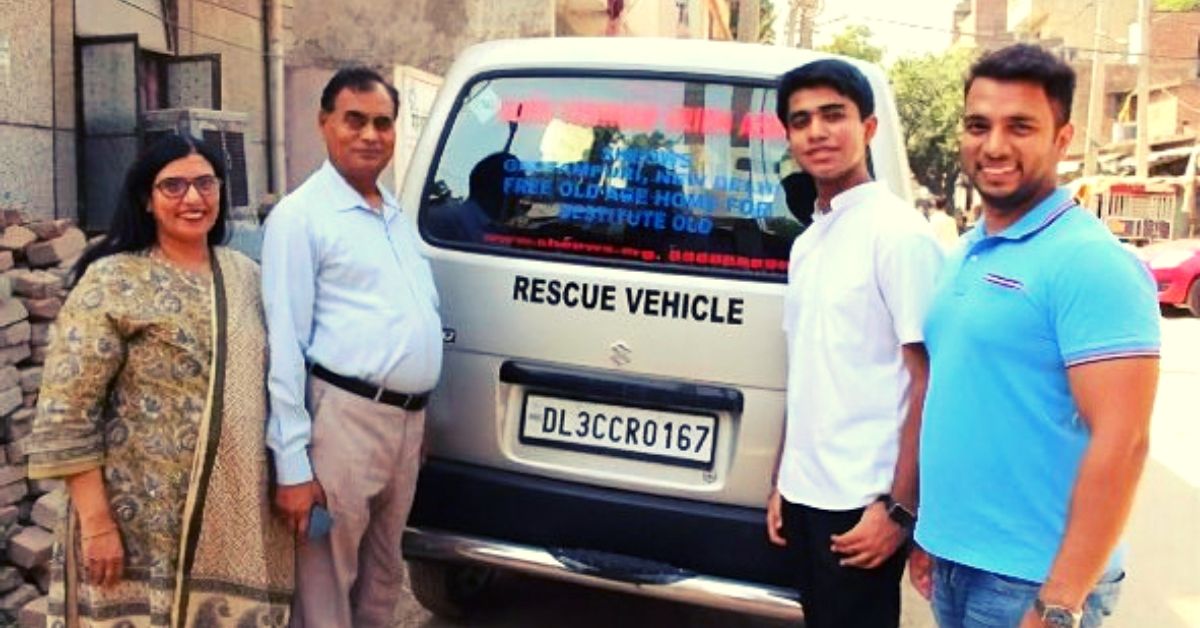 "As long as I can, I want to make this world a better place for elderly people, who are like my grandparents, to live in. I also want to make sure they know that they're not alone," says 15-year-old Vivhan Rekhi. #Heartwarming #YoungIndia
Vivhan Rekhi, a 15-year-old student of The British School in New Delhi, hails from a traditional business family living in one of the city's poshest localities, Greater Kailash.
Despite his background, he has spent the past few years volunteering with different non-profits to help those most in need—the abandoned elderly. He is using his privilege for good.
"Growing up with my own grandparents' wisdom and unconditional love has been a blessing. But imagine supporting and nurturing your family over decades, only to be turned out on the streets by them when you enter your golden years. Sadly, that's the fate of thousands of elderly who have been abandoned by their families," he writes in a Facebook post.
For the past two years, Vivhan has been volunteering at the Guru Vishram Vridh Ashram, an old age home, in the Delhi-NCR region run by a non-profit called Saint Hardyal Educational and Orphans Welfare Society (SHEOWS).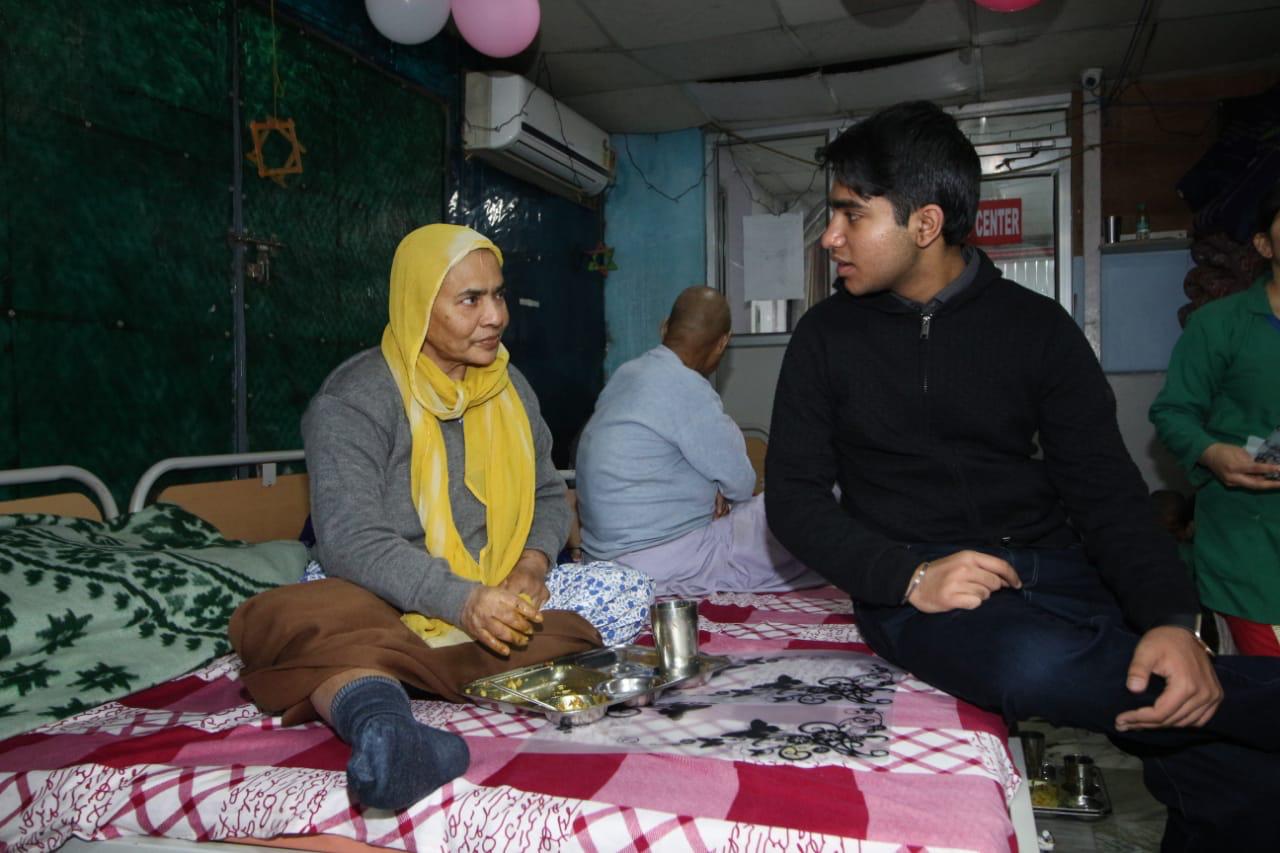 To further his efforts, he has started an organisation called Rescuing Wisdom, which also supports other non-profits like Earth Saviours Foundation in their care for the elderly.
At the old age home, he would spend time with the seniors, assist with whatever resources they needed, and did whatever he could to improve their plight.
"One day, during the inauguration of an ICU at the Guru Vishram Vridh Ashram facility in Faridabad, the old age home approached their volunteers for funds, they needed to buy a van. Since they rescue people at night in the Delhi-NCR region, they needed this vehicle. The goal was to initially raise Rs 5 lakh," says Vivhan, speaking to The Better India.
Picking up valuable lessons from an online course he did on crowdfunding from Wharton, and a three-week course on public relations and marketing from Yale last year, Vivhan started a crowdfunding campaign in April 2019.
In a month, he raised Rs 12.5 lakh, more than doubling the target.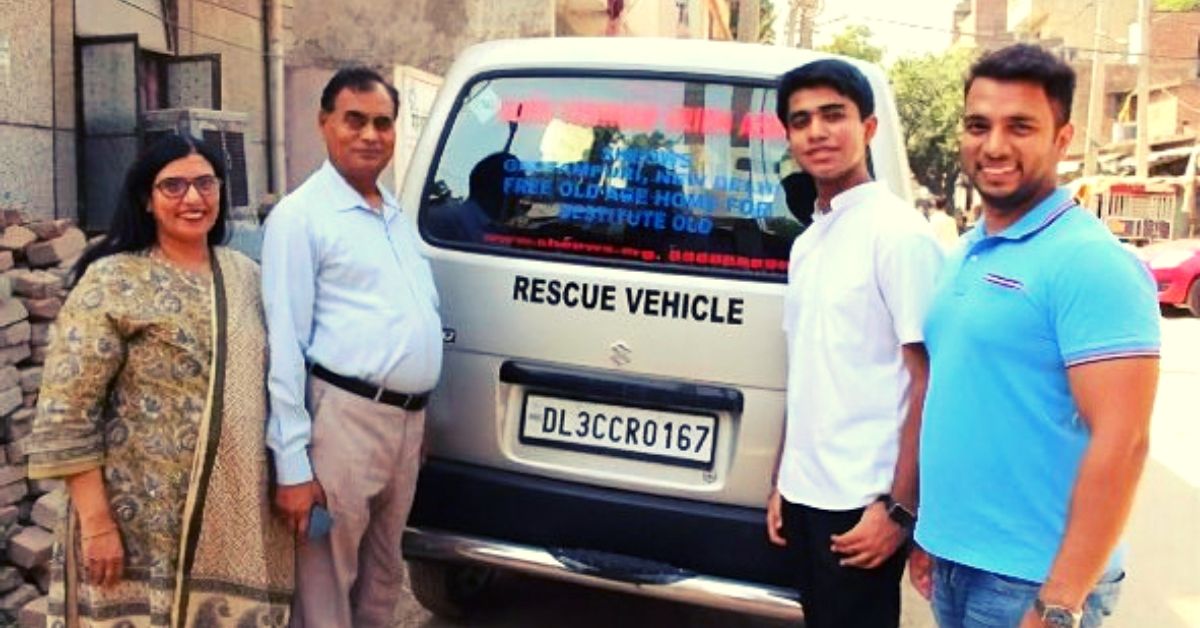 "With the money raised, we bought them a proper ambulance equipped with all necessary medical equipment like stretcher, first aid, monitors and oxygen cylinders, besides donating medicine, air conditioners, etc. Their facility in Faridabad is where they pick up all these abandoned elderly and treat them. It's like a mini hospital. When they are better, they are transported to their facility in Garhmukteshwar in UP, which houses around 200-300 seniors. I'm also in the process of tying up with other NGOs to help them out as well," he says.
One thing he learnt through this process is that whatever the cause. It's always going to be tough to raise money. Many praised the purpose but did very little monetarily.
"One has to make the person connect with the cause, believe in it and see the harsh realities. Only when they relate to the situation, can they be persuaded to donate money," shares Vivhan.
To make others see what's going on, he made a video to depict the conditions many of these elderly citizens live in. No stone was left unturned to raise awareness.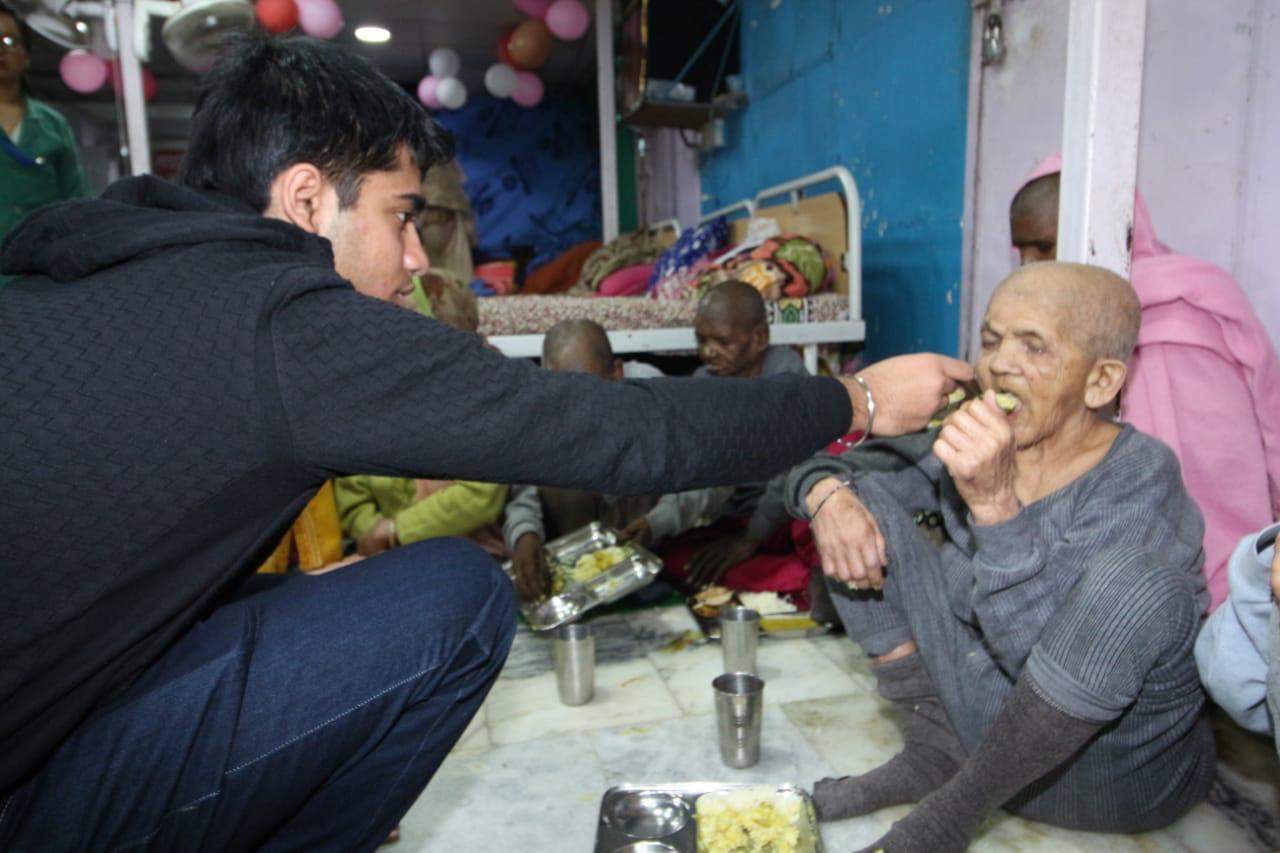 Vivhan used his school's forum to publicise the message, approached his parents and their social network base.
He is also part of the Young Entrepreneurs Academy (Delhi Chapter), an international association, and used their forum to publicise the message.
Nearly two weeks ago, the ambulance arrived.
"When we rescued a senior citizen from the streets with the ambulance, I was overjoyed. It's a feeling that's hard to describe," he says.
---
Also Read: How Kirana Stores Are Helping Parents Fight Malnutrition in a Mumbai Slum
---
Speaking to Humans of Bombay, Vivhan reiterated his commitment to the cause.
"I'm 15 years old, but I want to dedicate the rest of my life to this cause. I remember talking to this rescued woman who constantly kept saying—'mujhe ghar jaana hai' [I want to go home] when she didn't even have a home. Through all this, I am constantly reminded of how alone, ignored and deprived of love they are. So for as long as I can, I want to make this world a better place for them to live in and I want to make sure they know that they're not alone."
(Edited by Gayatri Mishra)
Like this story? Or have something to share? Write to us: contact@thebetterindia.com, or connect with us on Facebook and Twitter.