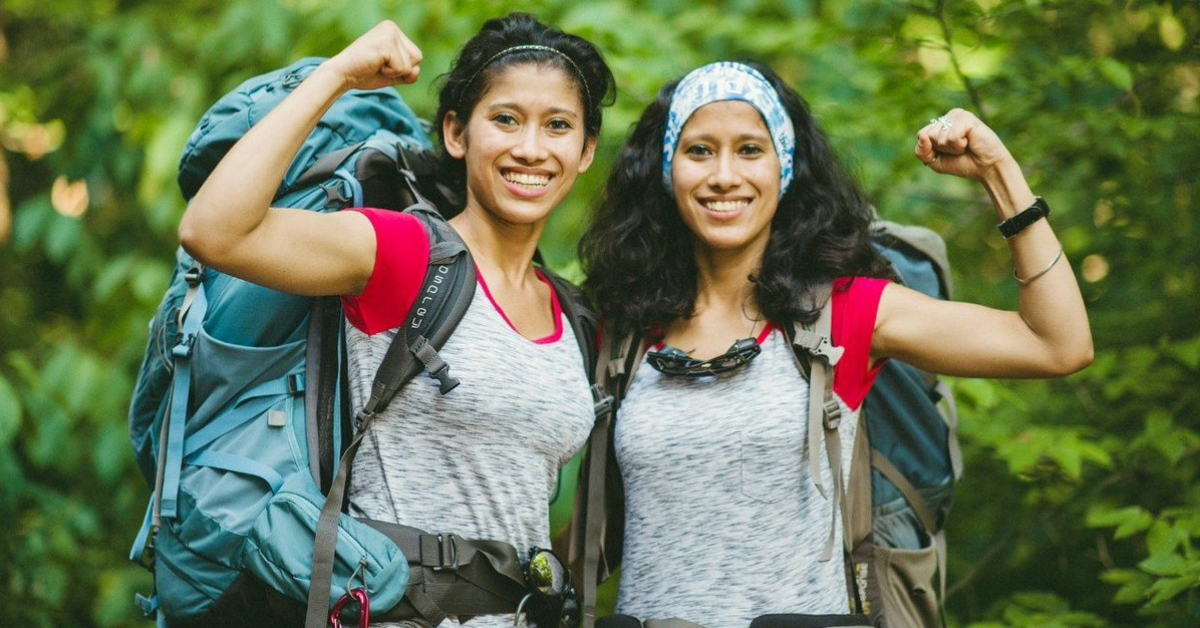 Excelling in academics, writing, dancing - Nungshi and Tashi Malik have done it all. But their biggest achievement so far is conquering some of the highest peaks in the world. The duo has found a place in the Guinness Book of World Records for being the world's first twin sisters to step together on the seven summits of the world.
Excelling in academics, writing, dancing – Nungshi and Tashi Malik have done it all. But their biggest achievement so far is conquering some of the highest peaks in the world. The duo has found a place in the Guinness Book of World Records for being the world's first twin sisters to step together on the seven summits of the world.

Update: Along with their father Colonel VS Malik, Tashi and Nungshi Malik recently organised 'Base Camp festival', a first-of-its kind festival that aims to make India an "outdoor nation" by inspiring healthy and active lifestyles among its citizens.
With extreme temperatures varying between a mind numbing -7 degrees Celsius and -40 degrees Celsius, 22 hours of broad daylight, several polar high-pressure systems and dangerous avalanches, the 4,892 m high Mt Vinson Massif in the icy continent of Antarctica is the most inhospitable peak on the planet.
But it's also one of the most spectacular, located as it is in the untouched wilderness of the polar desert. It's every mountaineer's dream to conquer this peak and in December 2014 the Dehradun-based sisters, Nungshi and Tashi Malik, did just that.
With Mt. Vinson Massif conquered, the duo has found a place in the Guinness Book of World Records for being the world's first twin sisters to step together on the seven summits of the world.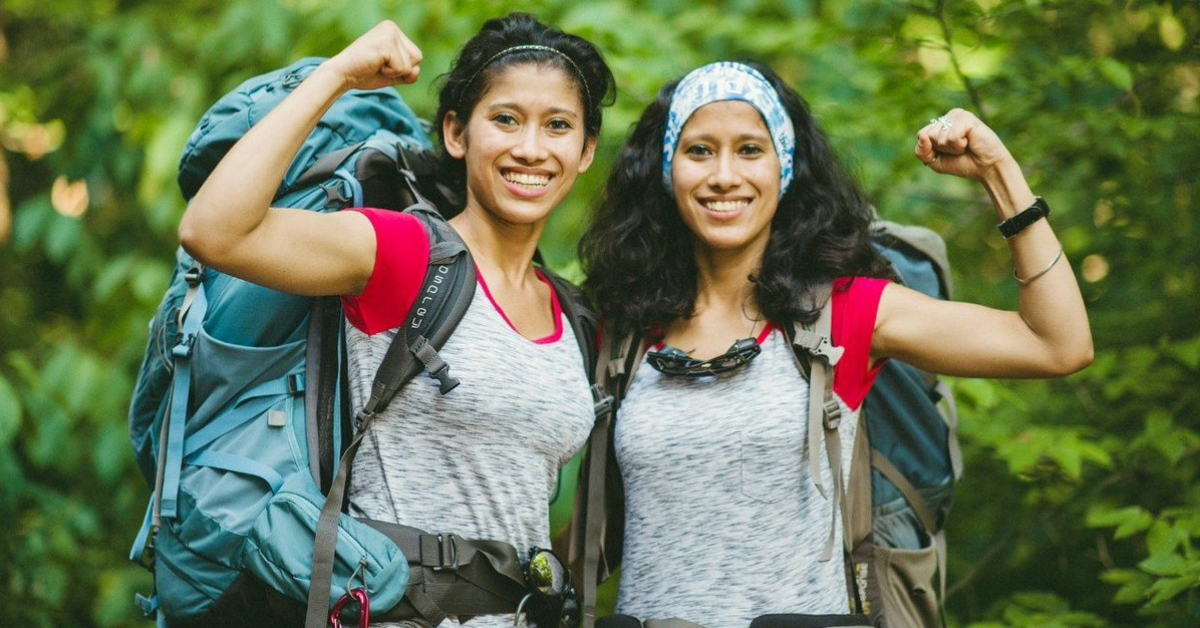 Photo Source: Twitter
Ask the 22-year-olds about what keeps them going and they reply in unison, "When the body says 'give up' we have trained the mind to say 'get up'! Perseverance eventually does pay."
It's no mean feat to successfully scale the seven top peaks across seven continents — Mt Kilimanjaro (South Africa), Mt Everest (Asia), Mt Elbrus (Europe), Mt Aconcagua (South America), Mt Carstensz Pyramid (Australia and Oceania), Mt McKinley (North America) and Mt Vinson Massif (Antarctica).
Apart from these, the girls have trudged up many other mountains and glaciers in India, including the Mt Rudugaira (Himachal Pradesh) and an unnamed and unclimbed peak at 21,000 ft in the Himalayas.
And nowadays they are busy skiing from the South Pole to the North Pole! Scaling Mt Vinson Massif as well as the skiing trip is part of the '2 for 7 – Unchaiyon Se Aage' mission they have undertaken in support of the girl child in India.
As the twins point out, "Belonging to a place where gender biased sex selection and violence against girl child is not uncommon, we decided to stand for 'Her' as she climbs tough mountains through life's journey."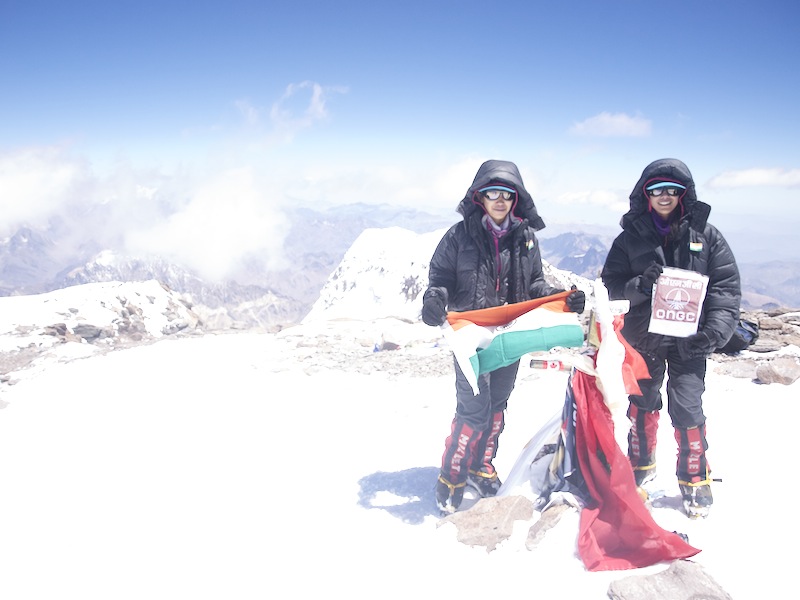 It was entirely by chance that the young climbers began their tryst with the mighty mountains. When they completed their Class 12 exams, in which both scored very well – Nungshi got 94 per cent while Tashi got 92 per cent – their father, Retd Col Virender Singh Malik, instead of pushing them towards pursuing hardcore academics, suggested that they opt for distance learning programmes
'Today, with knowledge available at the click of a mouse, why don't you enroll in distance education? This will give you time to pursue many different activities' was the advice the twins latched on to with great gusto as they took admission in a journalism and mass communication course.
The next three years were spent doing a wide range of activities – from writing articles on social issues, dancing and skiing to a special course in computer applications and even a year-long certificate course in peace-building from a US-based institute.
Once again, it was their dad who came up with the idea of taking a beginners' course at the Nehru Institute of Mountaineering (NIM) in Uttarkashi in 2009. Even as they decided to go ahead with it, never in their wildest dreams had they imagined that they would be aces at it.
"We scored 'A' grade in all courses and 'fit to be instructor' grade in the final 'Methods of Instruction' course [only three out of some 30 participants won this grade]. Our instructors were very impressed with our grit and motivation and would often comment 'you two should climb Mt Everest'. In fact, they started calling us 'the twin Everesters' as a joke and the name stuck!'' shares Nungshi.
The girls seriously started preparing for the Everest climb from 2010 and summited the world's highest peak in 2013. It was while they were spending days together at the Everest Base Camp that they came up with the idea of scaling all the seven peaks around the world.
"We had to spend nearly seven weeks at the Everest Base Camp acclimatising and waiting with 700 other aspirants for the opportunity to make the final summit. It was during this period that we came across few mountaineers who were on their 'seven summit' journey. Everest was the last on their list. It got us thinking about whether we could fulfil such a feat. By then we had already been on top of Mt Kilimanjaro, which is the easiest to climb among the seven peaks. We decided that if we were able to summit Everest in only our second outing, we were good enough to take on the remainder of the 'seven summits' as well," recalls Tashi.
This quest finally came to an end with their ascent of Mt Vinson Massif. During their 18-day adventure in Antarctica the twins pulled a sled carrying 10 days worth of food and medical supplies as well as heavy climbing gear. It was arduous but then they had been well prepared for it, thanks to the strict fitness regime, complete with strength endurance and cardio training, which they follow religiously.
"Before attempting any major climb we preserve as much body energy as possible as the loss is extremely rapid at a high altitude. For instance, during the Everest attempt, we lost 12 kilos each in two months! During the other climbs too both of us have lost around four to five kilos. With the intervening gap between the other climbs being just about two months there has been very little time to recoup and regain some weight. Our father, who is our manager and coach, draws out a training and nutrition programme. There's strength training, aerobics and other endurance exercises that become progressively challenging as the climb gets closer," they explain.
However, according to Tashi, "each peak poses different and unique risks". "Considering all aspects, we would still rate Everest as the most difficult, with Mt Mckinley in Alaska (USA) coming a close second. Everest is the only 'above 8000 metres' peak among the 'seven summits'. Any climb above this altitude has serious life threatening consequences. Mountaineers refer to the altitudes above 8,000 metres (26,000 ft) as the "death zone", where no human body can acclimatise as the amount of oxygen is insufficient to sustain human life," she says.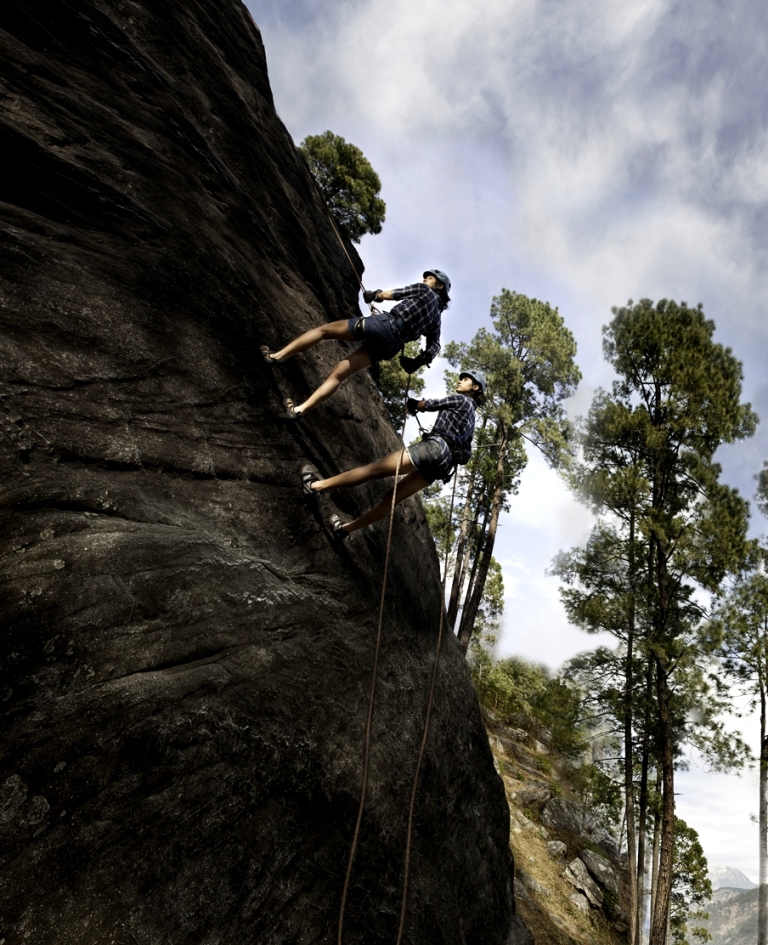 Talking about their last summit Nungshi adds, "The experience of living for eight weeks in the company of shifting Khumbu glacier [the fastest moving glacier in the world], the daily thunder of avalanches, of crossing hundreds of feet wide crevasses on shaking ladders cannot be adequately described in words."
Of course, their climb to the top has certainly not been all fun, adventure and excitement. There have been times when unexpected problems have cropped up – like a painful overgrown wisdom tooth, a technical snag in their oxygen cylinder during the final push for a climb or the sudden arrival of the monthly periods at the most unwanted of times!
Besides, there is also the apprehension of an evacuation in case anything goes wrong. If he can't contact them then Col Malik diligently keeps track of his brood via the website of the agency (http://mountaintrip.com/trip-reports/) where regular updates via podcasts or text messages from the guide and climbers are posted.
Apart from the physical difficulties involved, the other major challenge before mountaineers is raising funds – and the twins are no exceptions. Till now they have managed to get adequate financing with help from family members, well wishers and Facebook followers in addition to aid from various state governments, the Birla Trust, ONGC, Tata Trust, Mahindra Group and others. Their Mt Vinson summit expedition cost – Rs 60,00,000!
Nungshi and Tashi are part of the rapidly growing club of women climbers in India. In the last two years, girls like Krushna Patil, Arunima Sinha and Malavath Poorna have made the country proud with their achievements. Looks like there ain't no mountain high enough for these women to scale!
Like this story? Or have something to share? Write to us: contact@thebetterindia.com, or connect with us on Facebook and Twitter (@thebetterindia).
We bring stories straight from the heart of India, to inspire millions and create a wave of impact. Our positive movement is growing bigger everyday, and we would love for you to join it.
Please contribute whatever you can, every little penny helps our team in bringing you more stories that support dreams and spread hope.