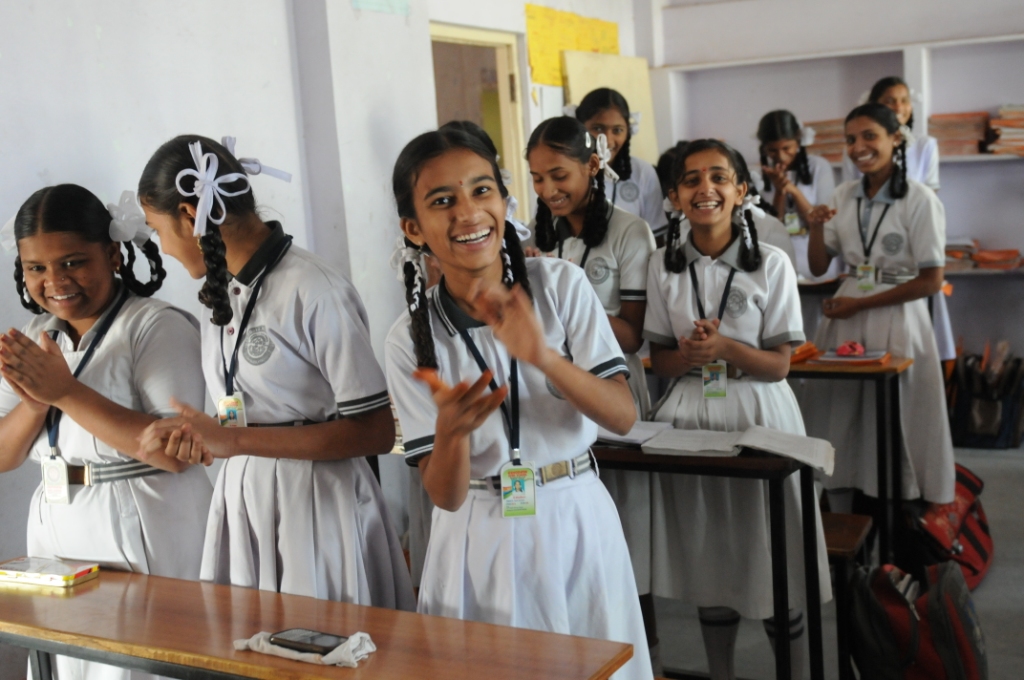 A 15 days long camp has enabled shy and timid girls to come out in the open, be confident and look at the world with a new perspective. From providing life skills, decision making power and spoken English training to enabling them to dream big and become more confident, VOICE 4 Girls is giving a new voice to thousands of adolescent girls.
A 15 days long camp has enabled shy and timid girls to come out in the open, be confident and look at the world with a new perspective. From providing life skills, decision making power and spoken English training to enabling them to dream big and become more confident, VOICE 4 Girls is giving a new voice to thousands of adolescent girls.
Mansa, an adolescent girl who never stepped out of her village, is a different person now. She has not only been rallying against child marriage in her village but has also written a book about the challenges faced by a girl.
The girl who was once so shy that she would not even speak up, now addressed a UNICEF conference on educational programming for adolescents in Bangalore. And all of this was made possible by a summer camp of just 15 days!
She spoke about the ordeals of adolescent girls in rural India and the solutions needed.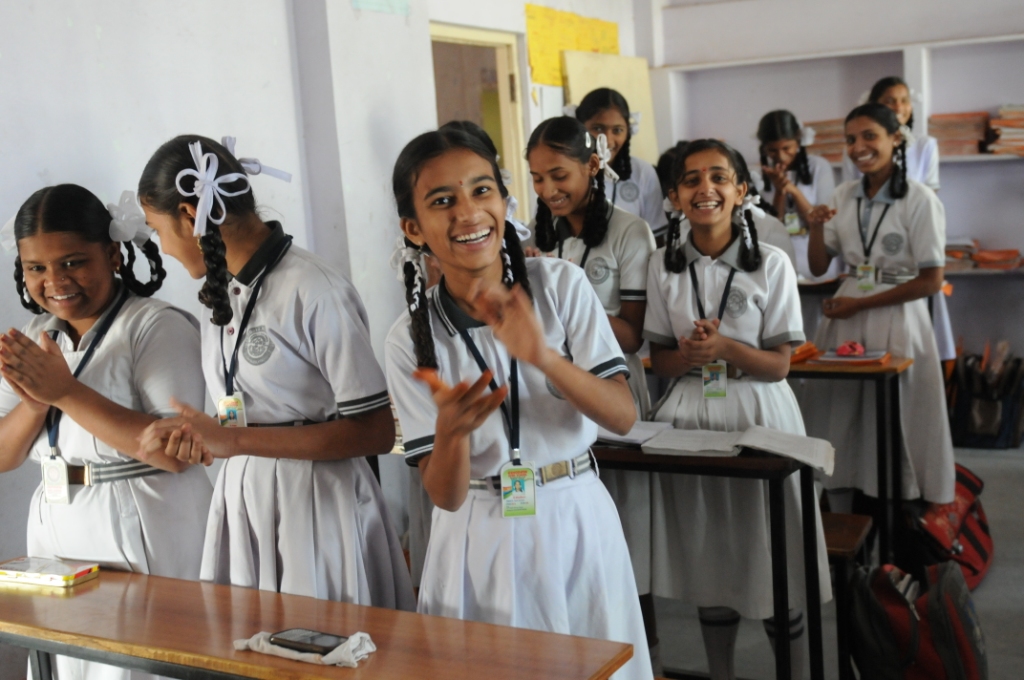 Summer and winter camps are usually considered a thing for the elite, when kids have vacations and they are sent off to the camps to get that extra edge over others. From basic hobbies like dancing and singing to unique interests like horse riding, the camps offer a huge range of activities.
But did you know that a summer camp can be much more than just an extra-curricular activity and become a tool to transform the lives of underprivileged kids? VOICE 4 Girls is one such platform that enables young adolescent girls to get access to critical knowledge, life skills and spoken English to help them become the decision makers of their lives.
"We believe that these adolescent girls can be the agents of change. If we educate one girl, it changes a whole family and community," says Anusha Bharadwaj, executive director, VOICE 4 Girls.
What started as a small initiative by three IDEX fellows in 2011 is now a movement which has positively impacted the lives of thousands of other girls like Mansa. With an interesting model that works with government and low-cost private schools, the NGO has managed to reach out to over 11,500 underserved kids so far.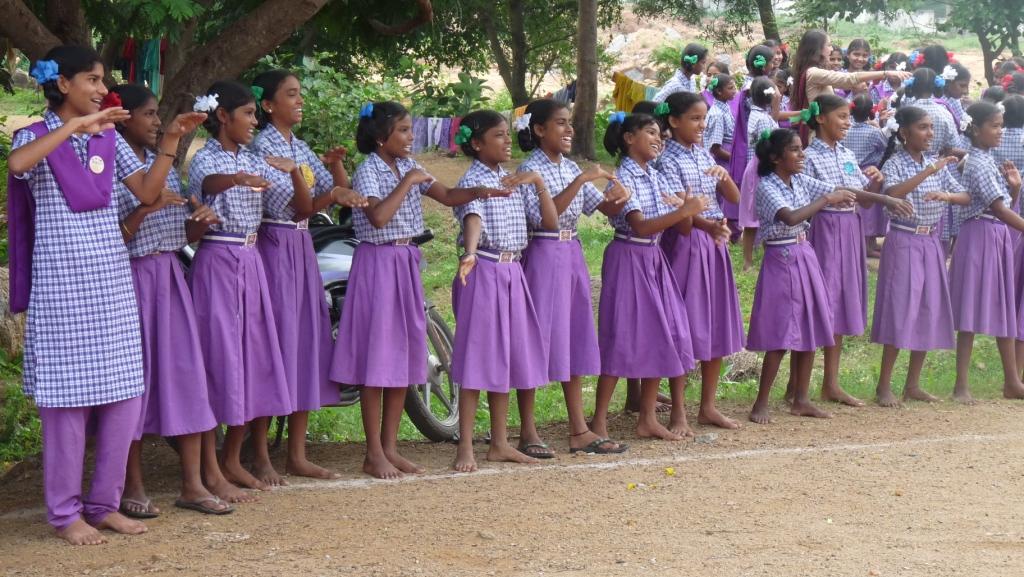 The camps are organized twice a year; once in summer and once in winter. They take place in Uttarakhand, Andhra Pradesh and Telangana. The average camp lasts for two to four weeks. Every camp has volunteers working as counselors and field coordinators who are paid a stipend for their services. College students and teachers are selected as the counselors and coordinators who get an opportunity to work closely with the students and to become their role models.
"The students get more attached to them and are more inclined towards the field coordinators as compared to regular teachers because there is a smaller age difference. The students can relate to them, can be more open with them and aim to become like them," says Sharanya Gautam, development & communications officer, VOICE 4 Girls.
Her Voice
This camp focuses on girls aged between 11 to 16 years. This camp helps the girls to come out of their shells and look at their life in a different light. Various community-based activities expose the girls to new people and places, and expose them to life skills such as problem-solving, negotiation and decision-making along with the basics of communication in English.
By the end of the camp, the girls are much more confident, active and independent. They are eager to learn new things and are open to raising questions about various social norms.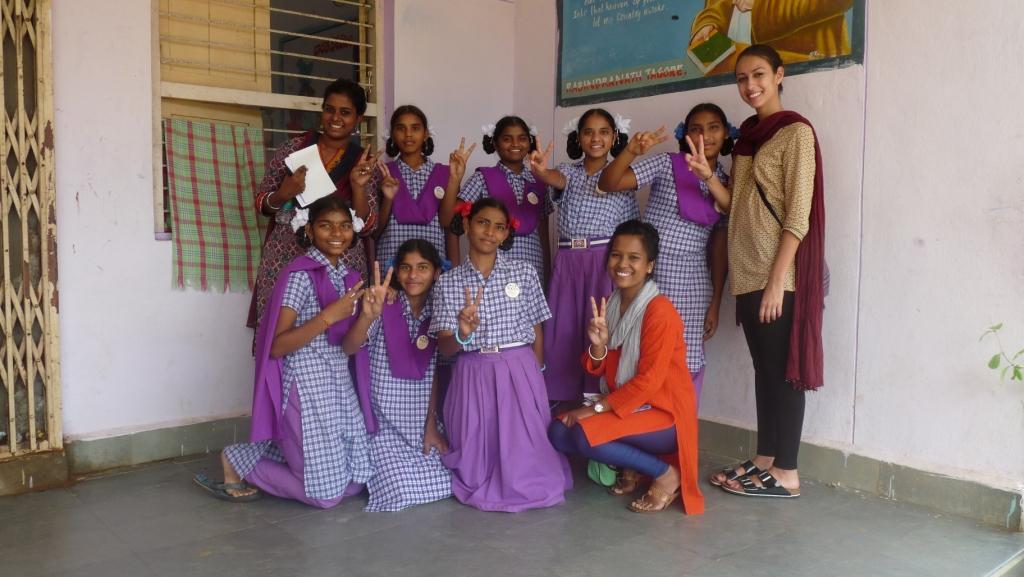 Sakhi Peer Leadership
Once a girl has attended the 'Her VOICE' camp, she is eligible for the Sakhi Peer Leadership programme. After the camp ends, the Sakhis can go back to their schools and lead sessions for other girls with the help of a specially designed curriculum.
Sakhis are given additional instructions and leadership skills in the camps so that they can individually run Sakhi sessions during the school year. "The girls who are not able to be a part of the original camps can benefit from the Sakhi sessions at their schools. This way, a girl can independently change the lives of several other girls without any external help from the Her VOICE team, though they do get some support through the year-long monitoring," says Gautam.
United VOICE
This programme is held for both girls and boys aged between 11 and 16 years. "This camp was started to bring concepts of gender empowerment and social equality into the picture. If we want the entire society on the same page, it is important to bring both girls and boys together and let them interact with each other," says Bharadwaj.
This six to eight days long camp focuses on careers, higher education and imparting life and communication skills along with teaching both the genders to respectfully and openly interact with one another.
VOICE 4 Girls' unique model works around residential government and low-cost private schools. The curriculum is designed in a way to leave a long term impact on the girls' lives and knowledge which they can practically implement in real life situations.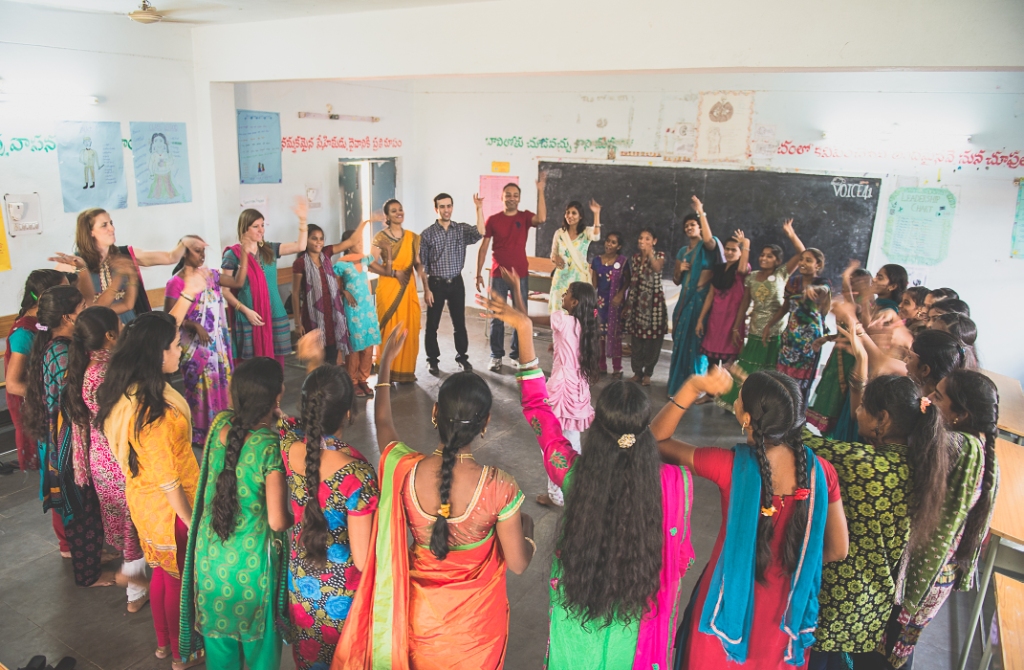 The organization partners with various agencies to customize the content according to the girls' needs. They mainly focus on three areas:
Critical Knowledge and Life Skills: This section includes crucial topics like health, safety, future planning and exposure. The girls are educated on subjects ranging from nutrition, menstruation, hygiene, HIV and child birth to harassment and higher education through various exposure visits and counselling. They are also taught about their rights, self awareness, problem solving, decision making and negotiation skills.
Spoken English: This area deals with imparting basic English communication skills to the girls which can be useful in getting them better job opportunities and career options. From improving grammar and vocabulary to a better understanding of phrases and everyday communication, this section aims at building the confidence of the girls.
The impact is measured by a pre- and post-camp assessment. "The positive change that we have seen in girls is commendable. Within 15 days their perception of the world changes and they become much more confident persons. Not only the campers but also the counselors see a drastic change in their lives!" says Bharadwaj.
When the camp begins, the students are mostly shy and quiet. But, by the time camp ends, each one of them speaks confidently in front of strangers. With an exposure and a glimpse of the bigger world, these girls are able to expand their horizons and present their thoughts openly.
"I remember once I went to one of the camps where I asked the girls what they would like to become and they gave me answers like IAS officers and doctors. Next day, when I came back to the town, I received several calls and messages from these girls seeking guidance on how they can prepare for these exams and what will it take to become an IAS officer. This is the kind of commitment and passion these girls show once they are exposed to the world of opportunities," says Gautam.
VOICE 4 Girls has reached out to 200 schools so far and they are aiming to target more in the coming years. "I have seen the girls coming out of their shells and it keeps us going," says Bharadwaj.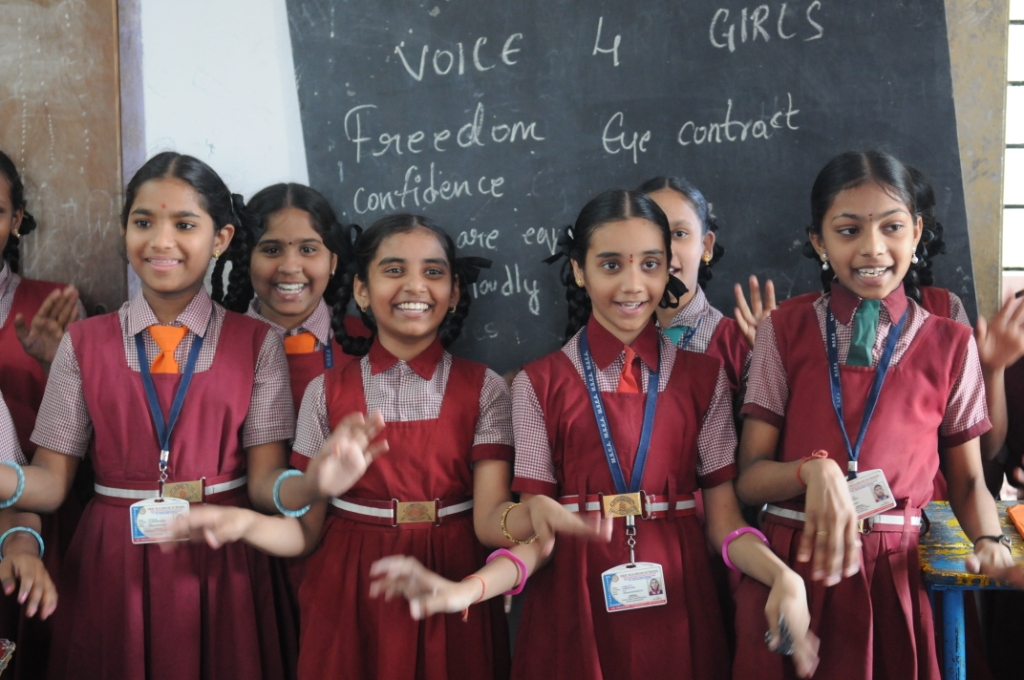 The organization plans to conduct more camps for both girls and boys to make it more inclusive. They are also planning to extend their reach to other states as well in the next couple of years.
In addition to this, they plan to reach out to day-schools too in the near future. "We currently focus mainly on residential schools. Reaching out to the regular day-schools is next on our agenda, apart from empowering as many kids as possible," Gautam says. They also plan to organize regular camps all year round instead of doing it just twice a year.
It is amazing to see how a 15 days course can transform a life. The organization is indeed giving a much needed voice to marginalized girls.
Know more about their work by visiting their website.
Like this story? Or have something to share? Write to us: contact@thebetterindia.com, or connect with us on Facebook and Twitter (@thebetterindia)
We bring stories straight from the heart of India, to inspire millions and create a wave of impact. Our positive movement is growing bigger everyday, and we would love for you to join it.
Please contribute whatever you can, every little penny helps our team in bringing you more stories that support dreams and spread hope.