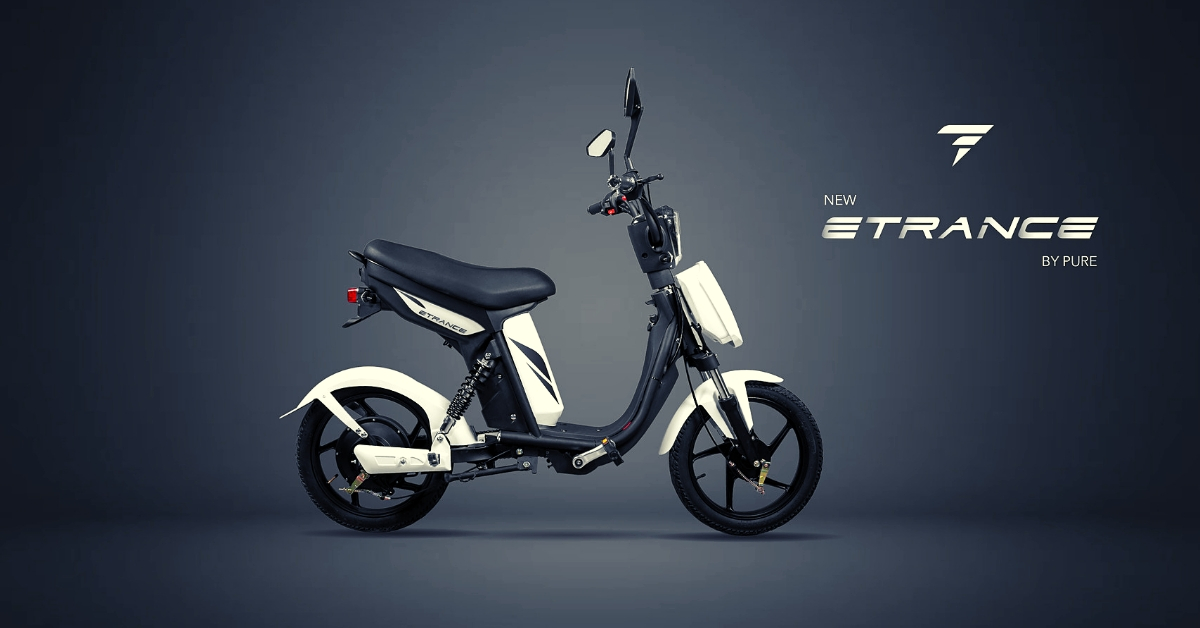 "We are offering consumers adapter-based lithium battery chargers. In any 16 ampere socket — whether at home or office — all you need to do is pull out the battery from your scooter and put it on for charging."
In a bid to promote domestic manufacturing of Electric Vehicles (EV), the Central government announced last month that Indian manufacturers must source half their components locally if they want to avail the benefits it  offers under the Faster Adoption and Manufacturing of Hybrid and Electric Vehicles Scheme.
Many EV makers received this decision with concern, and apprehension because they import many of their components, particularly the lithium battery.
However, Dr Nishanth Dongari, a professor at IIT-Hyderabad, and Rohit Vadera, an alumnus of IIT Bombay, saw the decision as a validation of their efforts. PURE EV, the EV manufacturing division of the duo's 2016 startup, PuREnergy, is designing and manufacturing its own high-performance lithium batteries, unlike other makers.
Based on mastery of battery design and manufacturing, PURE EV has launched four models of long-range, cost-effective and Indian conditions-tested electric scooters (EPLUTO, ETRANCE) and bicycles (EGNITE, ETRON).
By the end of the current financial year, it aims to deploy over 10,000 EVs on the road.
To further their vision of an EV-dominated market, PURE EV has established an 18,000-sqft state-of-the-art facility, co-located with IIT Hyderabad, for cutting-edge research and development as well as for large scale production of electric vehicles and electric batteries.
"Our EVs can withstand tough ambient Indian conditions marked by extreme temperatures, humidity, steep gradients and high altitudes," says Dr Dongari, in an exclusive conversation with The Better India (TBI). Besides, their batteries perform at a much better pelt, he adds.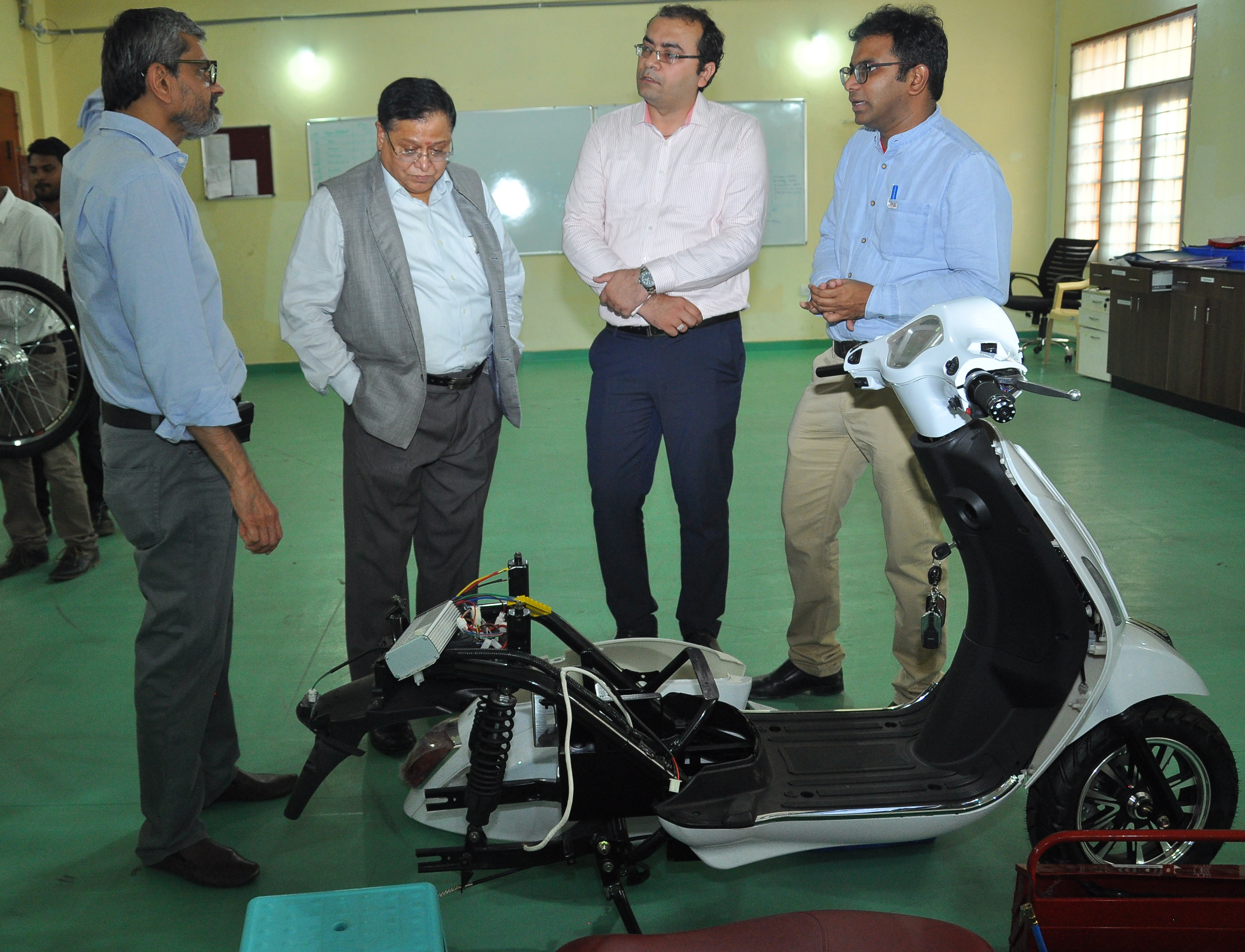 E-Scooter
EPLUTO is the premium electric scooter model that PURE EV has developed. An interesting facet of this scooter is that the battery is portable. The problem with current electric vehicles is the unavailability of charging stations, leaving the consumer insecure whether their car or bike can survive the distance they need to travel without coming to a halt.
"With these portable batteries, we are offering consumers adapter-based lithium battery chargers. In any 16 amp socket, whether at home or office, you can pull out the battery and put it on for charge. On a single charge, the true on-road range for the scooter is more than 100 km, irrespective of the speed, loading conditions or sloping gradients. The scooter can hit 0-40 kmph in 7 seconds, which addresses a major complaint of electric two-wheelers—the lack of pick-up speed, particularly if they have to climb a slope with a gradient of 15-20 degrees," Dr Dongari tells TBI.
Hitting a top speed of 60 kmph, the EPLUTO carries with it a massive 2 kWh battery. Though the battery is massive in terms of capacity, it's both lightweight and portable, weighing less than 9 kg. The battery casing has been done ergonomically to make it lighter.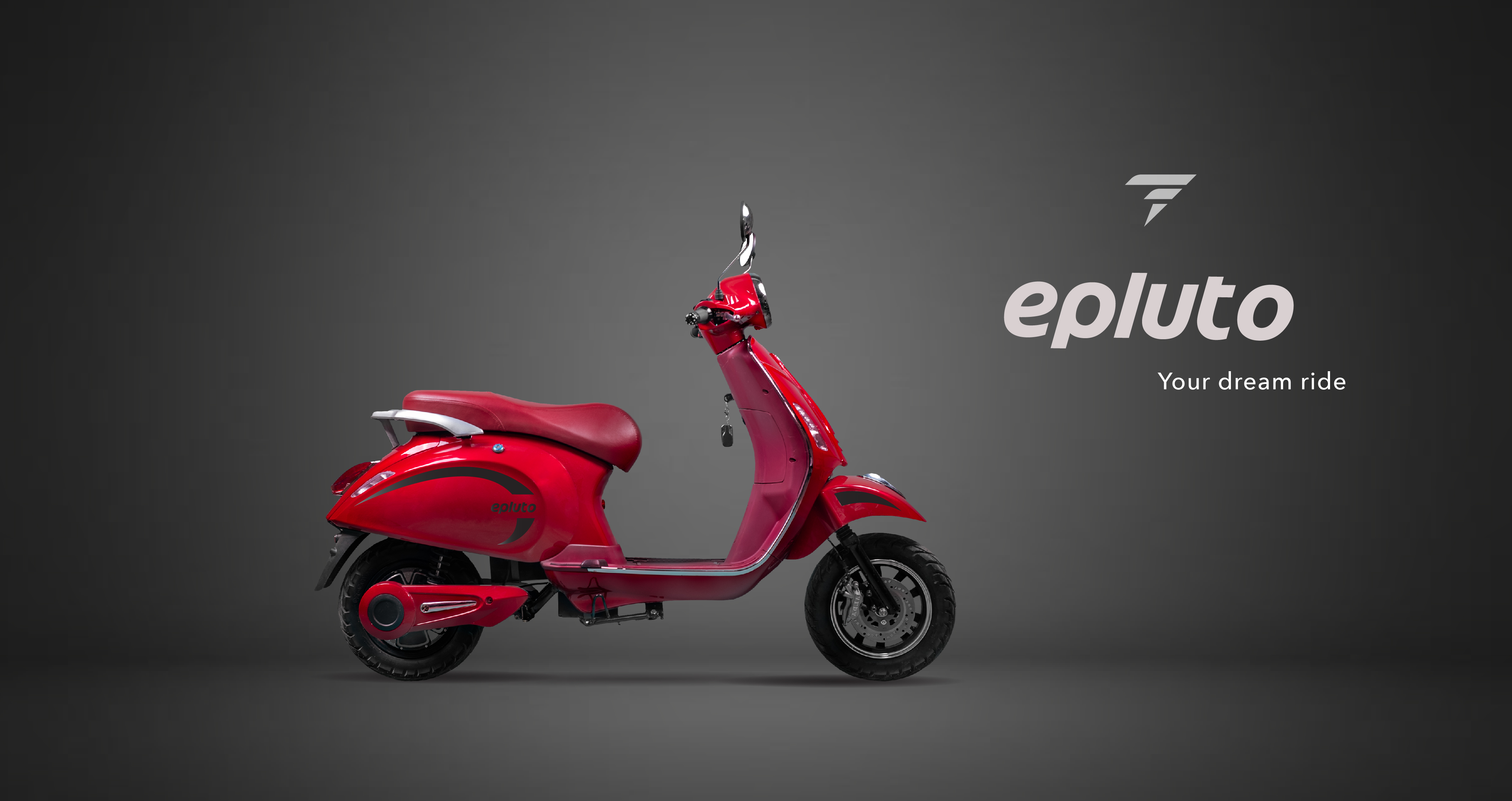 It takes about less than three hours for the batteries to charge fully, but the researchers at PURE EV are working on reducing the charging time to below two hours by strengthening its active cooling mechanism. If the consumer has to charge the battery from 40-80 per cent, which customers do most frequently, the charging time is around an hour. These features render the lack of EV charging stations in our cities irrelevant. With a market price of Rs 74,999, EPLUTO is cheaper than your average Vespa scooty.
The next e-scooter model that PURE EV has launched is the ETRANCE, which they call "India's first unisex electric scooter." Speaking to TBI, the makers argue that this is tailor-made for women with an average height of anywhere between 5 to 5.4 feet, who have a hard time balancing the scooter because their feet do not reach the floor.
Another obstacle, particularly for women riders in India, is that these scooters weigh anywhere between 80-120 kg. Again, this makes it difficult for the average rider to balance the scooter, and during traffic, it is a strain on their hands.
"The scooter I ride, for example, is heavy, and it takes a toll on my hands and wrists. My close friend, faces trouble balancing her scooter in traffic because of her height," says Sharon Michael, an executive working for a major e-commerce company in Bengaluru.
Including its one kWh battery which weighs 6 kg, and load-bearing capacity of 150kg, the ETRANCE scooter itself weighs just 47kg. The ground to handle height is about 3.5 feet.
"With a top speed of 35 kmph, it does 0-25 kmph in 4 seconds and we will enhance the top speed to 45 kmph in the coming year," says Rohit.
This a good scooter for commuting in city traffic because it's low weight. It can be used by college students, delivery boys, working women and senior citizens as well. Moreover, balancing is made easier with a thick wheel radius and an efficient shock absorber system. On a single full charge, the scooter can travel up to 80 km, he adds.
This scooter is priced at Rs 56,999.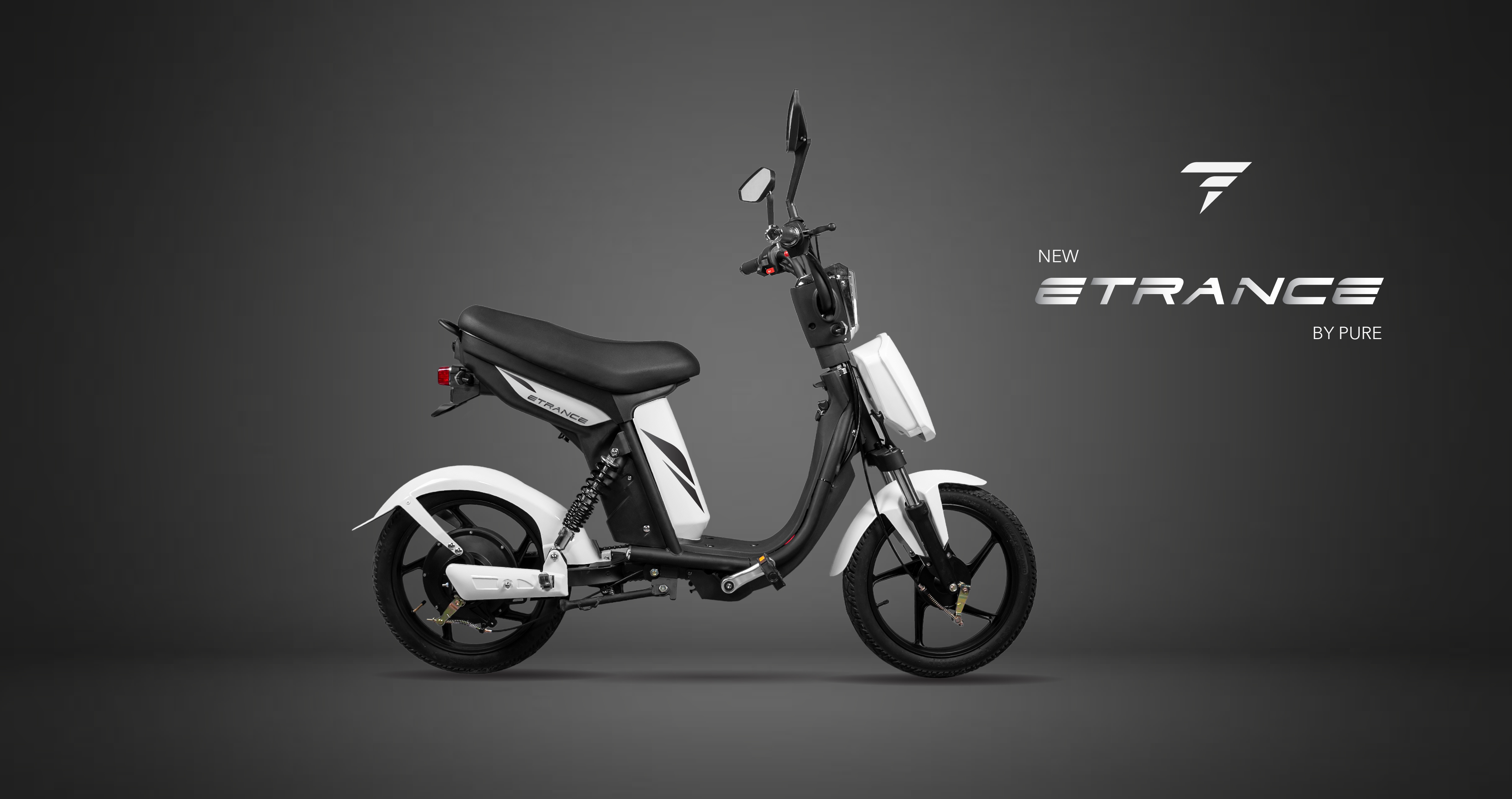 E-Bicycles
Beside electric scooters, the startup has also launched two models of electric bicycles as well, utilising its battery and design-integration capabilities.
Priced at Rs 54,000, the EGNITE is a premium mountain sports bicycle with sophisticated features—a Shimano 7 speed derailleur, aluminium alloy frame and elegant design. However, what stands out is that EGNITE carries a 0.5 kWh battery, a feature no other bicycle manufacturer offers. More importantly, the battery does not stick out like a sore thumb and is integrated into the frame. You can even remove the battery.
"Besides cycling enthusiasts, we also want the bicycle to be purchased by commuters travelling short and long distances. Say, someone wants to travel 100 km on a bicycle. We are trying to enhance their riding experience by putting in all these features. A bicyclist can cover 20-30 km a day on a regular bicycle, but offering electric features and 60 km-long range battery, a bicyclist can do 100-120 km per day (top speed of 25 kmph)," says Dr Dongari.
We offer a pedal assistance system—a value addition—that merges the elements of physical exercise elements and convenience. This is particularly useful for office commuters who want to reach work soon, but want to use a bicycle. The addition of battery does not compromise the elegance and mechanical facet of the bicycle frame," he adds.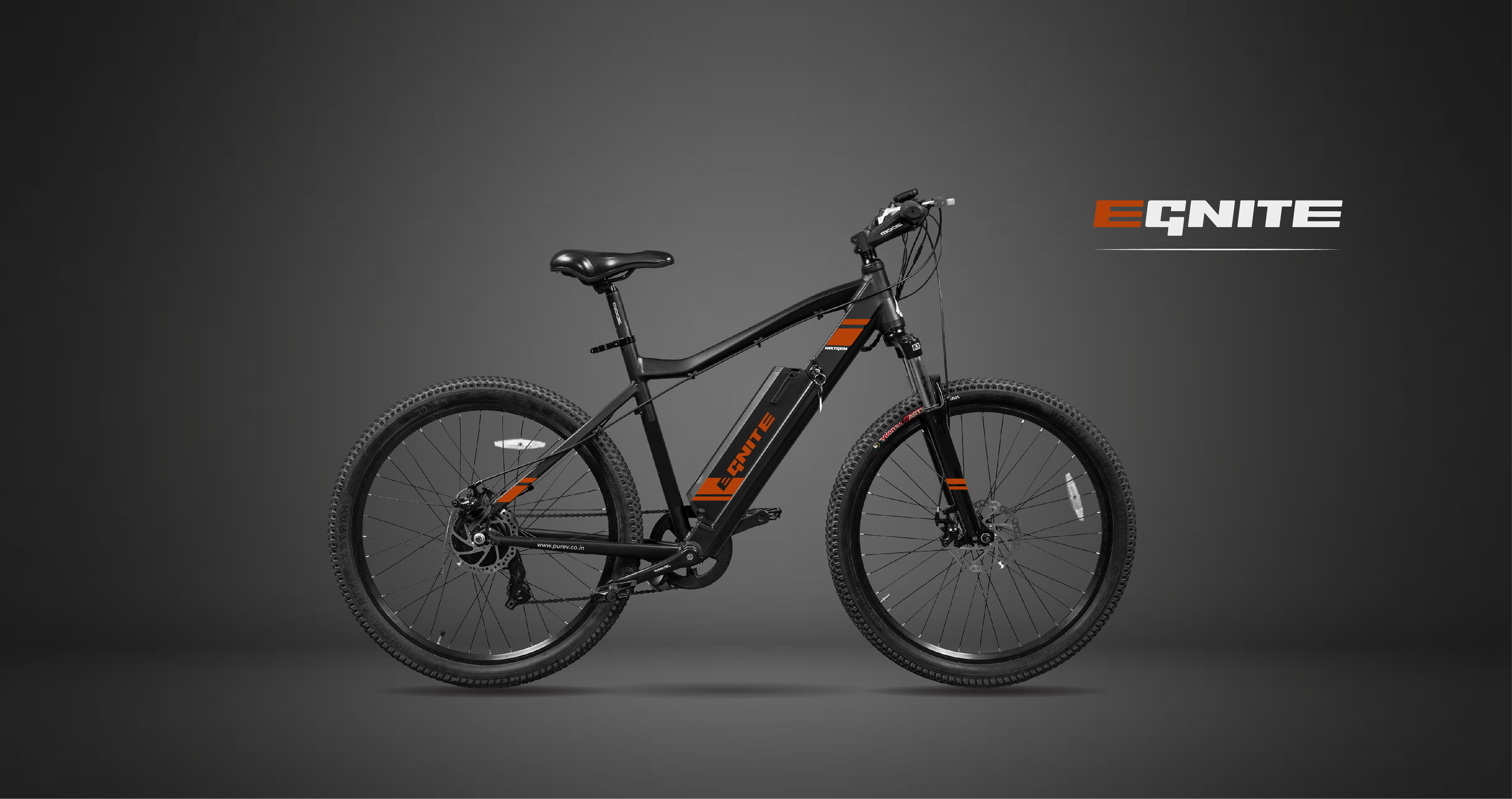 Shriram Chenji, a longtime cycling enthusiast from Hyderabad, who has done long distance rides along the western coast, takes an interesting view on electric bicycles.
"You will never catch me riding one, but I think they are great inventions. For short commutes in the city, these cycles fill a very valuable space, fulfilling last-mile travel needs," he says.
Another model the Hyderabad-based startup has come up with is the ETRON, which the makers call India's "most economical long-range electric bicycle." Priced at Rs 25,000 with a 0.5 kWh battery, the objective here is to capture a pan-India market.
"It's for consumers who don't own or can't afford to buy a regular car, two-wheeler or afford the fuel costs of say Rs 2,000 per month. It can hit top speeds of 25 kmph carrying a 50 kg load at the back. This is useful for paper delivery boys, milk delivery boys, the postman and semi-skilled workers, who have trouble peddling 15 km to work. Other e-bike manufacturers produce cycles with 0.28 kWh lithium battery, whereas we offer 0.5 kWh with a portable, quick charge.
"In that class of e-bicycles, we are the cheapest and best," claims Rohit.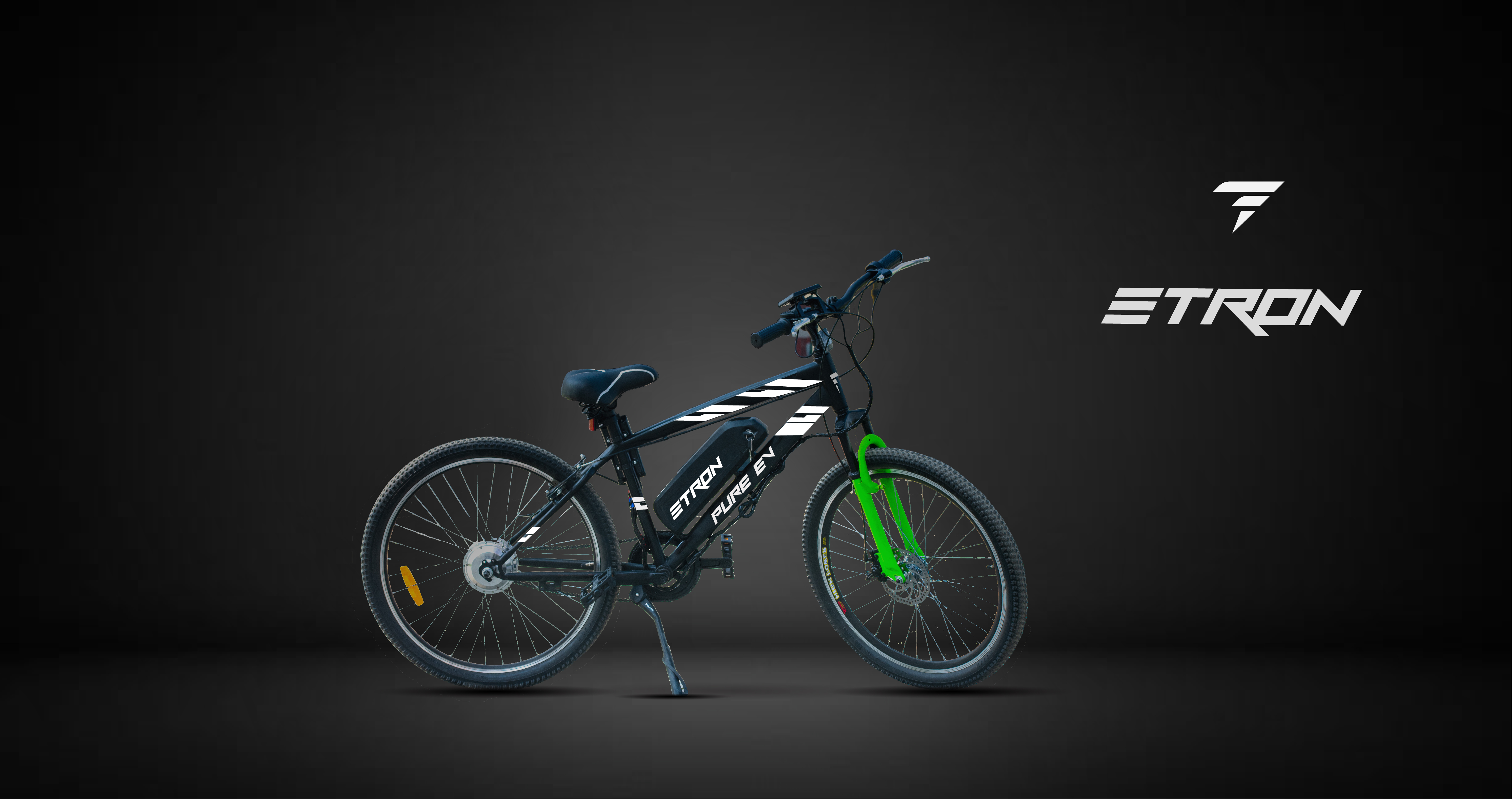 "We have obtained ARAI (Automotive Research Association of India) approvals for electric bikes and two-wheelers. The company has invested a significant amount of resources for on the road testing the products for their market readiness. Our electric vehicles offer significant cost savings over traditional Internal Combustion Engine (ICE) vehicles with running costs as low as five paise/km ((Rs 1-2/km for ICE). We are working actively for channel development and aim to deploy more than 10,000 units of our various models in the current financial year," says Rohit Vadera.
Also Read: Meet India's First Startup That Can Switch Your Car From Fossil Fuel to Electric!
Extensive testing and market ready
In 2017, Vadera and Dr Dongari, who were hostel mates at IIT Bombay, met after a long time. By March 2018, however, PURE EV received institutional support (incubation) for production and development of EV two-wheelers and lithium batteries.
Within six months, their team of researchers at IIT-Hyderabad had built multiple prototype models, conducted rigorous market research and many test simulations under different temperatures and altitudes, besides strengthening its supply chain mechanism.
"By October 2018, all prototypes were ready, and we were giving out a few to potential dealers and distributors in Hyderabad. We were receiving daily feedback on aesthetics, mechanical components, range, power and speed. By December, we had in-house equipment testing, prototypes and production equipment for EVs and battery. The entire facility for line testing was ready by the end of January. From February to April, we gave out 400-500 samples for further feedback across 70-100 locations. These were for small improvements like lighting, braking distance, saddle and cushioning, etc. This isn't part of the core technology, but very important from a sales perspective," says Dr Dongari.
For funding, the startup hasn't gone through the standard route. Besides receiving Rs 2 crore from government agencies, the startup has received Rs 1 crore from personal accounts and family, and another Rs 2 crore via bank loans.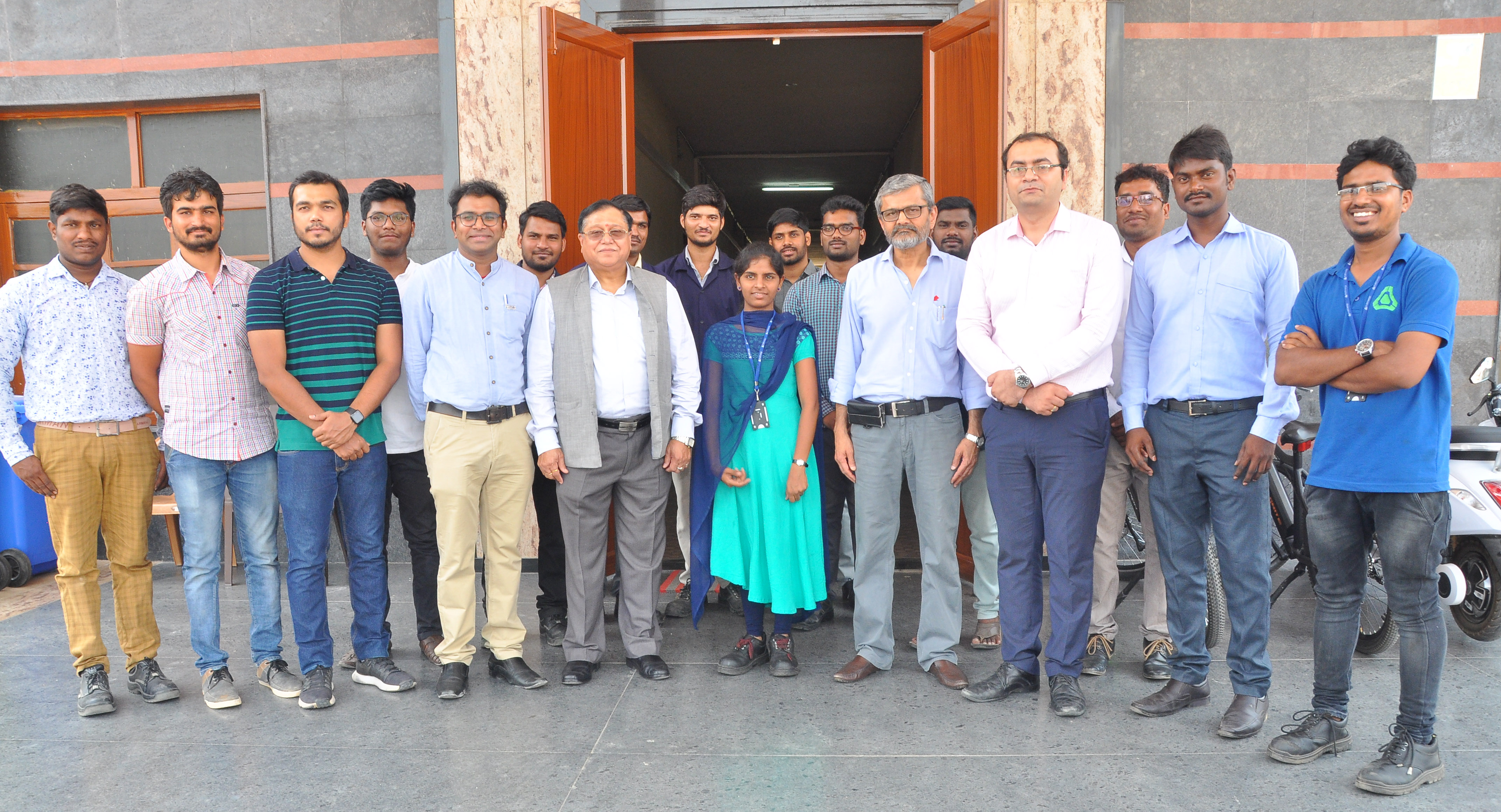 "Many have approached us for funding. But our approach is to build everything ourselves first and then seek funding. Unlike other startups, we earned revenues of Rs 5 crore last year by selling batteries to the solar industry, other EV startups and companies, besides generating invoices for around 300 two-wheelers we sold," says Dr Dongari.
It's a bold approach, but institutional support from IIT-Hyderabad, which, for example, has shed space to the company, allows for it.
Besides the 16 full-time employees, the startup also has seven interns from the IIT campus campus and PhD students who are assisting with the R&D.
Future of EVs
Both Dr Dongari and Rohit believe that there will be a massive spike in the EV market in the near future. Besides eco-friendly features, what has truly changed for the EV market is that its economics has caught up with petrol and diesel-run vehicles.
"Consumers should go green, but with our EVs, we also want to ensure they do not sacrifice their comforts while riding our vehicles. In the eyes of insurance companies and banks, there are still doubts about the feasibility of EV technology and general infrastructure. Once these doubts go away, the market will explode," claims Dr Dongari.
Getting insurance and credit from banks is a significant part of any industry growth story. Once such financial institutions accept these products, more than the technology, this will drive the explosion in the EV market. However, banks and insurance companies will accept EVs only when technology is stable. Both the technology and credit/insurance facets are closely interlinked. PURE EV has taken massive steps to bridge these elements.
(Edited by Saiqua Sultan)
Like this story? Or have something to share? Write to us: contact@thebetterindia.com, or connect with us on Facebook and Twitter.
We bring stories straight from the heart of India, to inspire millions and create a wave of impact. Our positive movement is growing bigger everyday, and we would love for you to join it.
Please contribute whatever you can, every little penny helps our team in bringing you more stories that support dreams and spread hope.