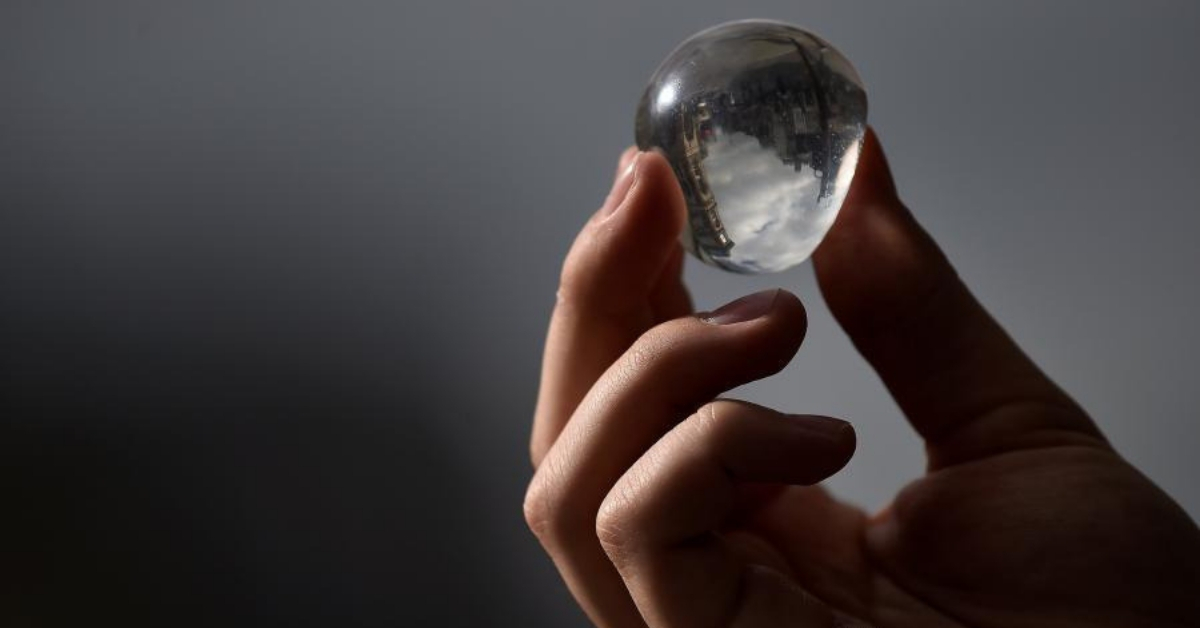 Priced at Rs 2 per 100 ml, each water pod is as inexpensive for you as it is good for the environment. And the best part? Workbench Projects is already in touch with hotels and cafés to replace their plastic bottles!
Why can't such innovations come from India?"
A group discussion at Workbench Projects, a Bengaluru-based startup, about a water pod developed by the UK-based Skipping Rocks Lab, took a very interesting turn when someone asked this question.
These water pods, most recently used in the London Marathon, are edible sachets filled with water or a sports drink and are meant to be eco-friendly replacements for plastic bottles.
At the time, Richard Gomes, a biohacker who is an alumnus of the Manipal Institute of Technology, was working on a project related to vermicomposting. The discussion piqued his interest, so he decided to focus on researching the various ways one could develop this edible water capsule.
"The method was quite easy, honestly, and it's surprising that there were no experiments conducted around this in India. Biohacking is essentially about utilising natural elements and creatures to come up with innovations that help humans, so water pods were right up my alley," Richard tells The Better India.
He is deeply grateful to Pavan Kumar and Anupama Gowda, the founders of Workbench Projects, for giving a platform to several such innovations.
Teaming up with him was K Nithya, a student of biotechnology. Together, they started researching ways to develop water pods for use in India.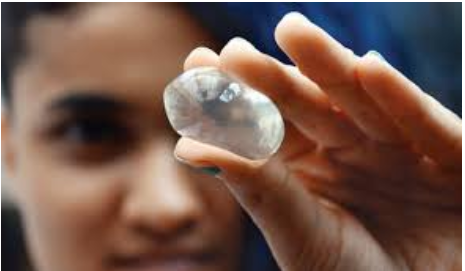 "Making the water pods or water bubbles as we call them, makes use of molecular gastronomy—a discipline of utilising science and technology for cooking. Spherification, a culinary process that is a part of molecular gastronomy, is used to make the edible water pods. You may have seen this method come alive in high-end restaurants where squishy liquids turned into spheres as deserts. These methods are freely available on the internet, and all we had to do was bring it down a level to contain water or such liquids," Richard explains.
When they first experimented with this method, Richard and Nithya had used lab-grade seaweed to procure the membrane. Only upon refining the materials, did they start using an edible, tasteless and odourless seaweed that have an alginate hydrogel.
If one has to explain in simple terms, water pods are edible pouches filled with water, sports drinks or any such liquid. As big as a panipuri, the pods have a sip of water in them and so are perfect for say, marathons.
"It is certainly great for marathons where runners cannot have more than a sip or two of water at one time. But, we want to take it further to curb the use of plastics in various ways. Fruit juice samples, for example, which are given away in plastic cups can make use of the pods instead. In the medical field, the pods can be developed to contain just the right amount for patients who are sensitive to medicine overdose or underdose," he suggests.
This is how the edible pouches are made: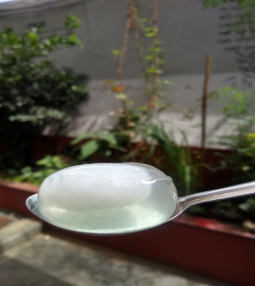 1) A mixture of water and the Alginate polymer is frozen at -10°C in an ice tray.
2) After the mixture freezes, the ice is dipped into a biochemical mixture. "These chemicals are present in the human body in minute quantities, and the mixture is completely safe for human consumption," assured Richard.
3) The biochemical mixture helps the alginate hydrogel to cover the ice on all sides, making itself into a pouch. Once the ice melts, the liquid pouch is ready.
4) "We cook it till the alginate forms a membrane around the cubes, air bubbles emerge, and they become round in shape," said Richard tells the Bangalore Mirror, adding that each pod is then put into a glass of clean water to ensure that no extra gel remains on it.
Replacing the water with fruit juice, medicine or sports drinks will take a little more research and experimentation which the team is currently working on.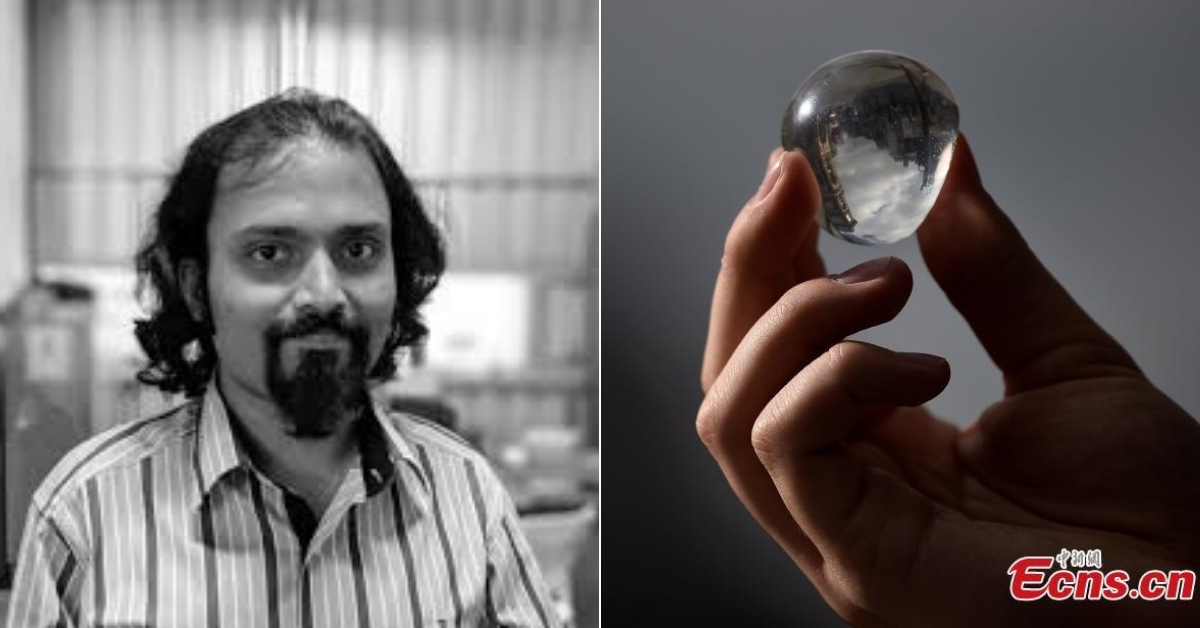 Each pod is fragile like an egg, and so, the current applications are limited. It is this reason, mainly, that plastic bottles are preferred over glass or clay ones.
But that doesn't mean the options for the water pods are limited. Taking a cue from London, India too, can use them in marathons.
As suggested by Richard, the pods can also be used for liquid samples. Apart from this, using them in social or casual events, replacing the small bottles with two or three water pods can also curb down the use of plastic by a large margin.
---
You may also like: Edible Water Pods to Straws: 5 Things India Can Make With Its Abundant Seaweed!
---
Wouldn't it be preferable to have these pods dispensed in cafes, offices and other public places instead of drinking it in tiny plastic cups?
"The price is dependent on the volume as the membrane will be as big as the amount of water to be contained in the (water) bubble. So far, we have been able to produce each bubble at Rs 2 per 100ml. If manufactured at a large scale, it will be possible to bring down the cost to Re 1 per 100ml or below," says the innovator who is already speaking with housing associations, hotels and cafes to replace their plastic bottles with the water pods.
Richard also informs us that they are trying to ideate a machine which dispenses the pods directly, which will eliminate the issue around its portability. "Manual production takes about a day per person to make between 10 to 20 pods. So, we are also trying to mechanise manufacturing. If all goes well, the machine will be able to make about ten bubbles per hour," he adds.
You can reach out to them at richard@workbenchprojects.com.
In a world where single-use plastic is a menace like no other, such brilliant solutions are on their way to making it a better place to live.
(Edited by Gayatri Mishra)
Like this story? Or have something to share? Write to us: contact@thebetterindia.com, or connect with us on Facebook and Twitter.