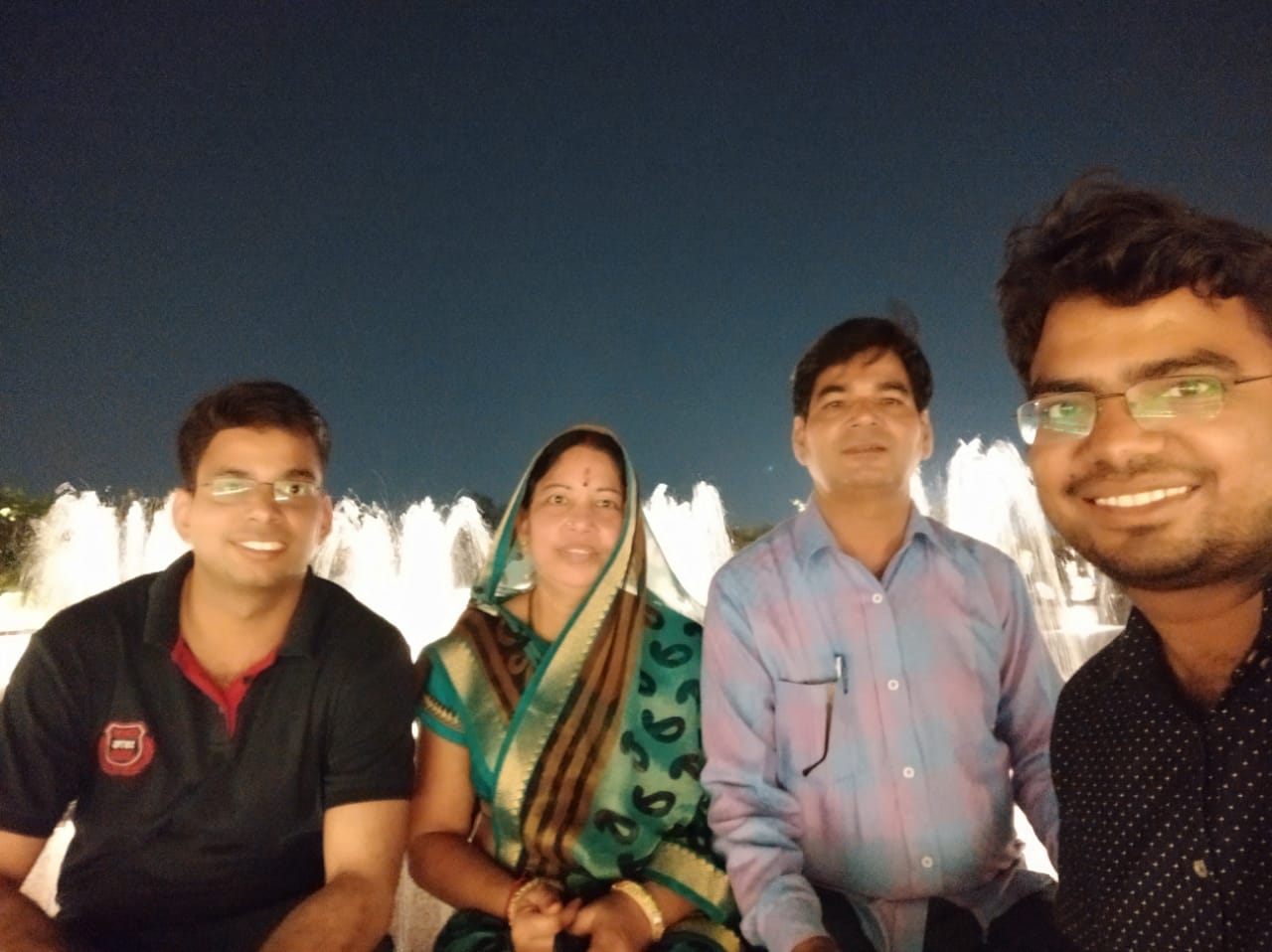 "The public perception that one requires many years of preparation to clear the examination has been proved wrong in our case. If we can do it, I can confidently say, so can you," says Pankaj.
It is a human tendency to seek inspiration and motivation from others to keep renewing our resolve to achieve our goals. For millions of civil service aspirants, there can be no greater inspiration than the story of an underdog, who fought all odds to come out on top.
Read on to find out how two brothers, Pankaj and Amit Kumawat, from a small town in Rajasthan, cleared the Civil Service Examination (CSE) in the same year, despite the odds stacked up against them.
Pankaj, the elder of the two siblings, wrote the CSE for the second time in 2018 and cleared it. Having missed his first attempt in 2017 by a mere 12 marks, Pankaj did not let his determination wilt. Amit too, cleared CSE in the same year. Both brothers are B.Techs from IIT-Delhi and are now preparing to sit in for the exam again to improve their ranks.
"The public perception that one requires many years of preparation to clear the examination has been proved wrong in our case. If we can do it, I can confidently say, so can you," says Pankaj.
In this freewheeling conversation, The Better India (TBI) talks to Pankaj, to know more about his formative years, the moment he decided to appear for the CSE, and the struggles he went through.
Growing up
With their father being a tailor, and mother aiding him in his work along with managing the homefront, Pankaj and Amit saw struggles early on in life. One amongst four siblings, Pankaj is the first graduate in his family. "I have an elder sister and two younger brothers," he informs.
Born and brought up in Jhunjhunu in Rajasthan, Pankaj attended a private Hindi medium school until his class 10 exams, and then enrolled in an English medium school.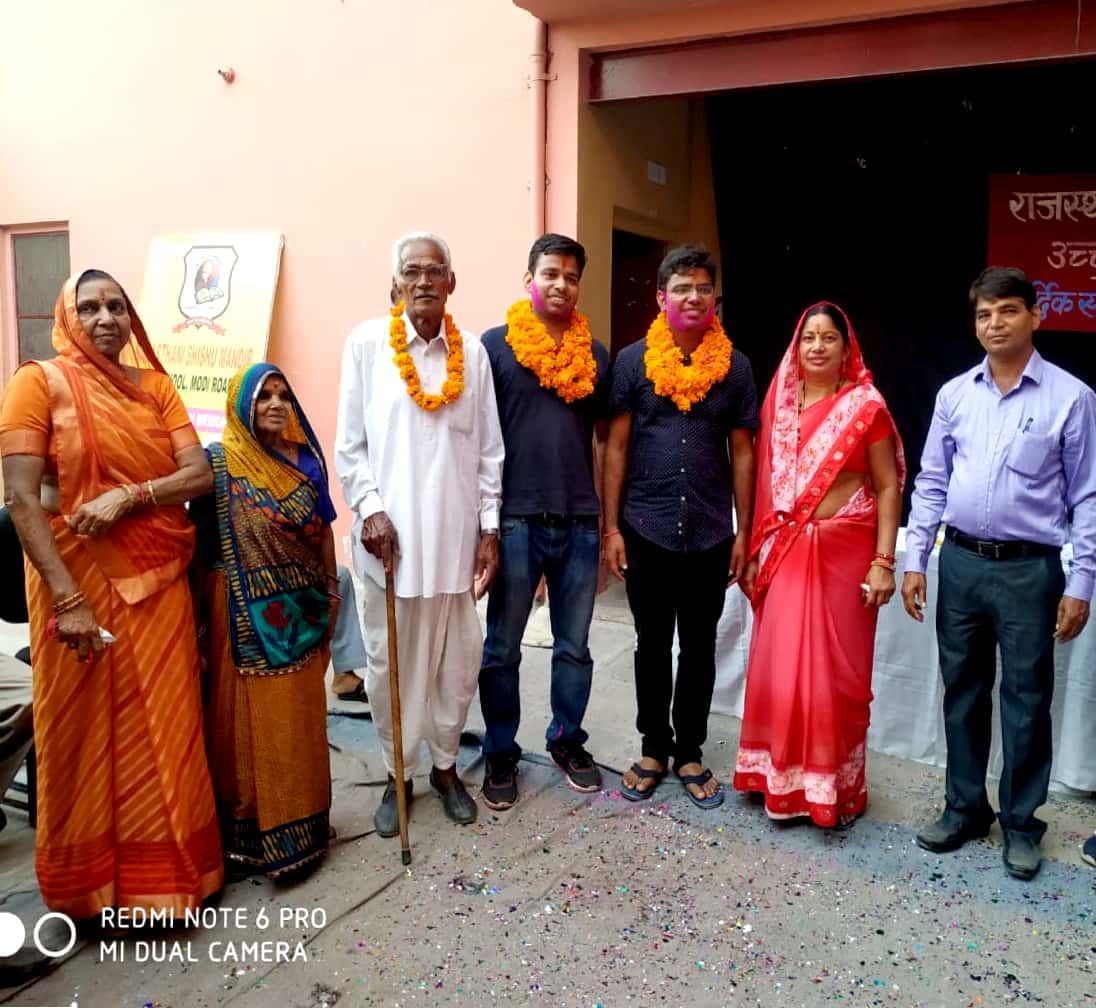 Speaking about this transition, Pankaj confesses, "I would not be speaking the truth if I said the transition [from a Hindi to an English medium] was very smooth. It was tough, and I had to ensure that I worked doubly hard to grasp and understand the concepts being taught in class."
Pankaj was very interested in mathematics which was one of the reasons why he moved to an English medium CBSE school.
"I remember some of my seniors telling me that engineering coaching classes would all be in English, and if I decided to join then some knowledge of the language would help me," says Pankaj.
Pankaj managed to do well with the help of not just his teachers at school but also a few neighbours and seniors who took the time to help him.
Looking back he says, It would be unfair to only name a few people, I got support and help from so many at different points in life.
Pankaj topped his school's class 12 examination result with a score of 89.6 per cent. Despite this, he says that even now there are moments when he finds himself faltering while conversing in English, but that has never held him back.
"Ultimately, it does not matter in which school or institute you study, you must have the ability to work hard and achieve what you set your mind on," says Pankaj.
Journey into IIT – One of the premier institutes for engineering
Pankaj talks about how he had always wanted to attain what he thought was the best for him. His scores in the All India Engineering Entrance Examination (AIEEE) were good, and also would have secured him a seat at a renowned engineering college, but he had set his mind on getting into an IIT only. "I remember telling my father that while I could not promise that I would get into an IIT, I could give him the assurance of working very hard for it," he says.
This is perhaps a mantra that has held Pankaj in great stead, he says, "Factors that I have no control over are things I do not bother about, but I always ensure that I work hard and give it my all, consistently."
The invaluable lessons from his parents
The ability to take on work and approach it with diligence are lessons he has learnt from his family members. Speaking about his parents, he says, "I have always seen my father's hard work and my mother's constant support to him."
"While my father did the tailoring work, my mother did all the finishing work; adding the buttons, the embellishments etc."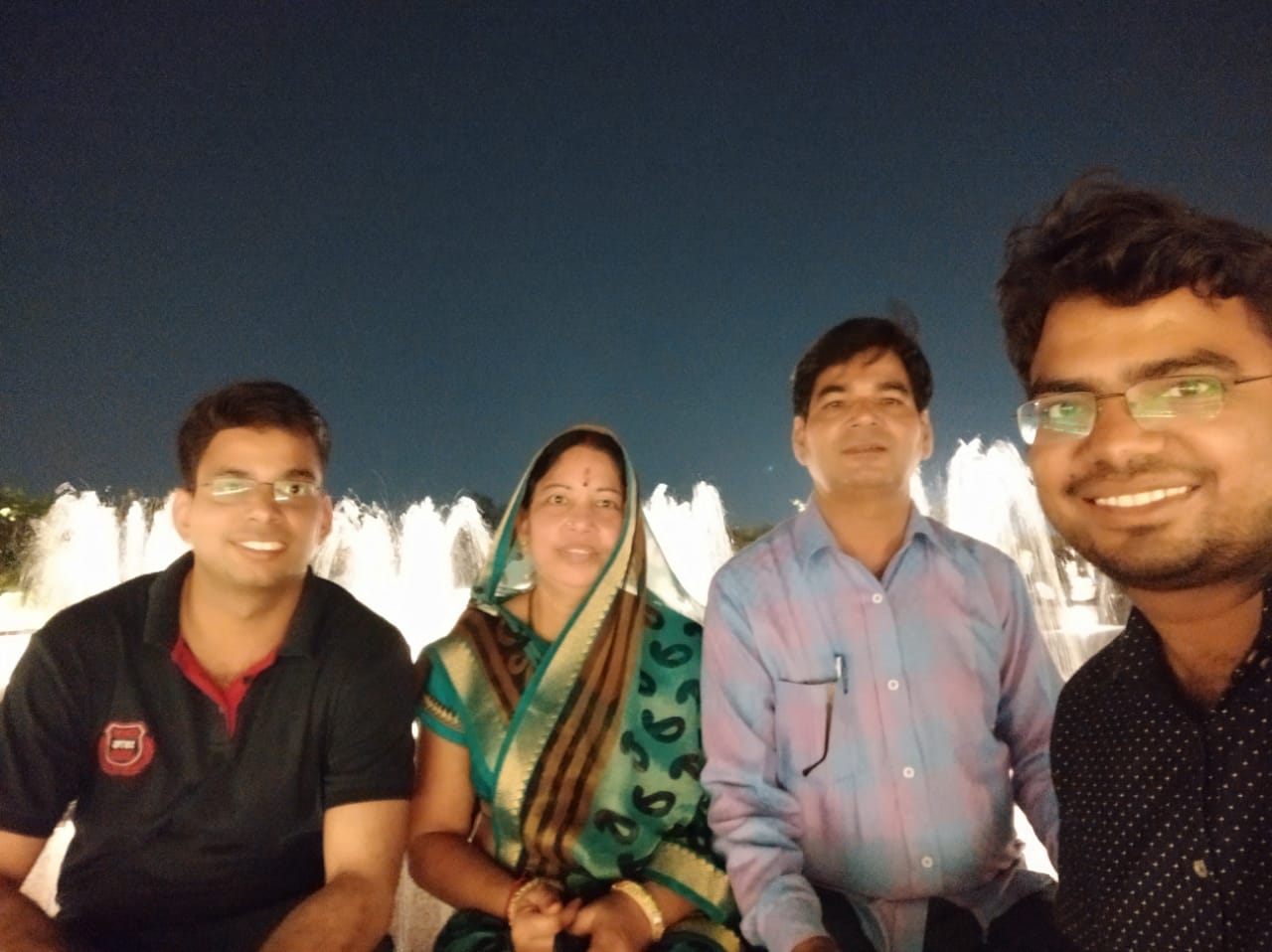 Pankaj feels perseverance is in his genes. Even his grandfather, at the age of 70, was equally hard working. "I was brought up in an environment that applauded hard work, and I saw it all around me. My family truly led by example."
Why UPSC?
Pankaj says that up until he was in the fourth year of his engineering, he was confident of taking up a corporate job and leading a comfortable life. "I only wanted to do a private job. When I was in IIT, I saw many of my friends who were very certain of wanting to write the CSE after their graduation, but at that time it wasn't something I was considering," he says.
What helped Pankaj was setting small goals for himself. He spoke about how seeing a friend achieve a CGPA of 9 motivated him to do better, and he kept setting goals that he could achieve along the way.
Pankaj's younger brother, Amit played an essential role in motivating Pankaj to attempt the examination. Pankaj says, "Many of Amit's friends were preparing, and Amit would often tell me to do the same. Two years in the corporate sector gave me a sense of what I wanted to do."
Pankaj feels that one starts to realise after a while that merely earning money is not enough motivation. It is the desire to make a difference, and be useful in some way. He says that he wants to look back after 40 years and feel that he achieved something by making a positive change.
Amit too wanted to be a part of the third machinery in the biggest democracy in the world to bring a change. "I was inspired by the work of Jhunjhunu's previous DM, Mugdha Sinha, against illegal sand mafia, bringing transparency in the system and public support against her transfer," informs Amit. He wanted to do something impactful at the grassroots level to bring positive changes in people's lives.
The brothers share, "We do not get any special treatment at home. It's all normal at home. Whether it was getting into IIT or clearing this competitive examination."
Pankaj concludes, "Whether it is the IPS or IAS, I wish to work towards the upliftment and protection of women and children. That is one subject that is very close to my heart. I want to be an officer who listens to the people rather than do what I think they need."
I wish to create an atmosphere in which everyone is comfortable and can move around without any fear, he says.
Since the brothers were not happy with their 2018 rank, they are all set to write CSE again later this year.
Here's wishing Pankaj and Amit all the very best in their endeavours.
(Edited by Saiqua Sultan)
---
You May Also Like: UPSC Results 2019: Meet This Year's Top 5 Rank Holders & Their Crucial Mantras
---
Like this story? Or have something to share?
Write to us: contact@thebetterindia.com
Connect with us on Facebook and Twitter.