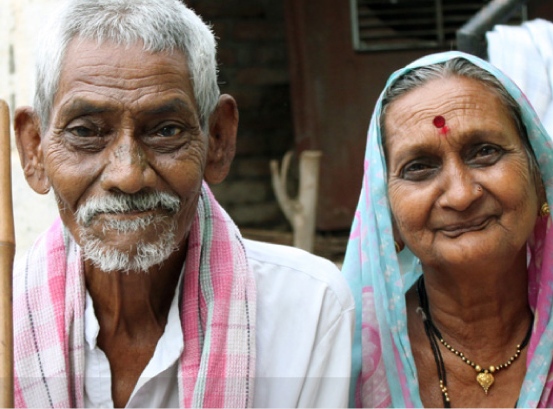 From enabling the poor to invest amounts as low as Rs.50, to co-contributing in their investment and encouraging employers to gift a pension, IIMPS is leading the marginalised section of the society towards a better and more secure future. Know more about how this team is working with the government and other agencies to change the lives of millions of people.
From enabling the poor to invest amounts as low as Rs.50, to co-contributing in their investment and encouraging employers to gift a pension, IIMPS is leading the marginalised section of the society towards a better and more secure future. Know more about how this team is working with the government and other agencies to change the lives of millions of people.
"I too would like to employ someone to clean my car some day like I do for other people now," says Gauri, a car cleaner with big dreams in her eyes. Gauri has been working as a house maid and a car cleaner along with her husband for 26 years now. She has a family to support and two kids who are now standing on their own feet.
"But I don't want to be a burden on them. That is why I have enrolled for the Micro Pension scheme, so that I can live my old age with dignity. The money will be of a great help when my husband and I grow old," she says.
Gauri is one of millions of marginalized workers in organized sectors who believed that facilities like pension was something only the privileged class could avail.
But thanks to Gautam Bharadwaj and his social enterprise Invest India Micro Pension Services Private Limited (IIMPS), the economically poor community can now be ensured a financially strong future.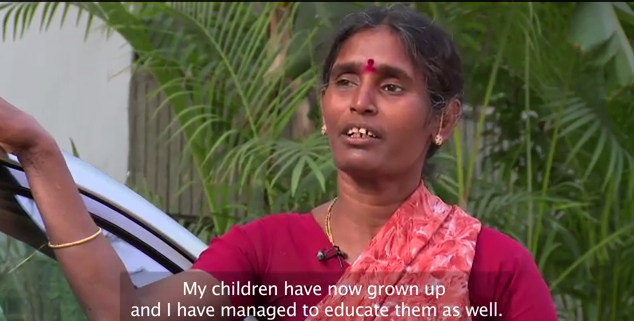 Having started as an idea to give a chance to the poor and marginalized working class to live a comfortable life, the company has benefited over one million people so far.
The idea came to Bhardwaj's mind when he started working with the government for a project focused on old age social and income security (OASIS). When the government launched the National Pension Scheme (NPS), Bhardwaj realized that it was only for government employees, and out of the 300 million people that came under the informal working sector, only six to seven percent were eligible to get the pension.
"Also, the government would pay these pensions out of tax money that they deducted from the general public's pocket. And the government employees who were getting this pension benefit already had good salaries and were not poor. So the facility was not reaching out to those who actually needed it," Bhardwaj says.
Later on, the government started deducting 10 percent from the employee's salary for the pension and the scheme was also opened for the rest of the country in 2009.
"Generally, people have the mentality that marginalized people don't save or do not find the need to save for the future. We wanted to check if that's the case, so we did a survey to check the demand of a micro pension programme for the poor," he says.
And, within four months they had 25,000 registrations for the micro pension scheme. Bhardwaj knew then and there that he had to make this idea work and engage more people.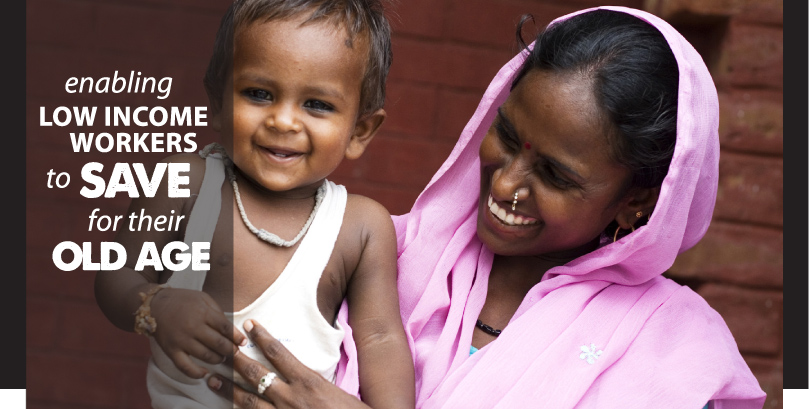 "Most of the time, even when a poor person wants to invest in a scheme like this, they do not know how to approach it. They don't have a bank account or a proof of permanent residence and are clueless about the formalities, unlike most of us who have a relationship manager at our banks to take care of everything," Bhardwaj says.
IIMPS is bridging this gap by collaborating with state and central government, UTI AMC , SEWA, national/regional banks, microfinance institutions, employers, self help groups, NGOs, cooperatives, worker associations and unions.
The biggest issue arises when it comes to collecting the payment. Unlike the higher income earning community that can deposit in lump sum and an agent can collect it from their homes, most of IIMPS' clients are daily wage workers and are unable to deposit a big amount and no agent is ready to go and collect such a small amount from their homes.
"The agent won't take so much trouble if he gets a 2 percent commission on Rs.200 that a person is depositing. Also, there is a risk of theft – how does anyone make sure that the agent is actually depositing the money in the pension accounts?" says Bhardwaj.
There was a need to implement a simple, safe and trustworthy platform where the poor could easily deposit their money. To solve this issue, IIMPS implemented payment by card.
The client is given a prepaid card which is mapped to his or her pension account. They can go any time to a designated shop, pay the amount they want to put in the pension account by cash, and the shopkeeper would swipe the card with the same amount.
The user will get a message instantly. And hence the card is mapped to their insurance account; there will be no chance of theft or misuse of the money.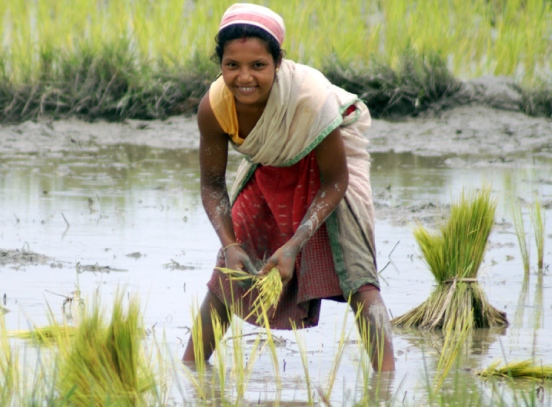 Gift a Pension
Another interesting initiative which Gautam has launched to enable the poor to get pensions is Gift a Pension, an initiative of the Micro Pension Foundation, which is a not for profit entity set up by Gautam and a few other promoters from IIMPS, in 2012. The Foundation designs, tests and main-streams technology led solutions to deliver financial services to the low income informal workers. Gift a Pension initiative enables employers to open a pension account for their domestic helps, drivers, gardeners, etc.
The key role of the employers is to explain the scheme and do the initial formalities of opening an account for their employees as this is the biggest hurdle that they face. The employers can also co-contribute to the pension if they want to. Anyone that falls under the age group of 18 to 55 can open an account which falls under NPS-Lite Swavlamban account, and  access to an SBI Life insurance cover of Rs. 30,000. Users will get the entire amount at the age of 60.
Even if a help changes jobs, the new employer can continue to co-contribute towards the helper's pension account. Also, there is a multilingual helpline (080-23014545) where all the queries can be addressed. Launched in September 2014, this scheme has already received over 1200 employer registrations and 450 enrollments. 
"The idea is simple. We want to provide services to the poor similar to those which the wealthy get. The only difference is that instead of investing a high amount, these people invest in small parcels. It's like instead of buying a shampoo bottle, they are buying a sachet; the quantity is less but the product and the quality is the same," Bhardwaj says.
For more details on how to gift a pension and what are the formalities required, contact Parul Seth Khanna at parul.khanna@micropensionfoundation.org or check out their website.
Gift a Pension scheme requires employers to help their domestic helers open a pension account.
Co-contribution by the government
To extend help to people with very low income, who can barely manage to invest any substantial amount of money, IIMPS has been associated with the government's Vishwakarma Micro Pension Scheme in Rajasthan where they are co-contributing the pensions. For every Rs.1,000 a client invests, the government adds another Rs.1,000 to it.
"This provides consistency in the payment. People are willing to somehow save so that they can avail the extra benefit," Bhardwaj says.
The challenges faced by Bharsdwaj were many. As this was a first-of-its-kind initiative, there were no precedents to learn from and everything had to be done from scratch. "We didn't want to do quick fixes. We wanted to make people aware and increase the financial literacy in the country," Bhardwaj says.
Also, he realized that even the pension agents who would explain the scheme to the clients, were not very well aware of the schemes and the product. To solve this issue, IIMPS started giving training to the agents as if they were customers. "We asked them to understand the scheme as if they were using it. They asked questions which any customer would ask. This is how we enhanced the understanding of the products among our staff," he says.
Other challenges were to solve issues related to collecting the cash and enabling users to continue the investment even when they relocate. To solve the issue, the prepaid card payment system was launched.
"We want people to save more and more. We are gradually seeing an increase in awareness but there is still a long way to go," Bhardwaj says.
With all these solutions in place, IIMPS' clients are more persistent and regular in paying the installments as compared to the government schemes. IIMPS has 40 to 45 percent persistency rate as compared to the government's NPS, which has 15 to 17 percent.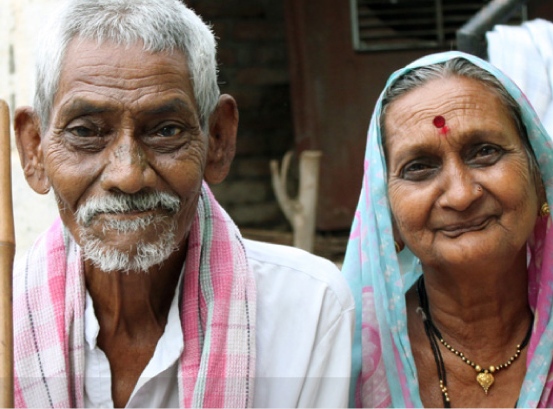 By working with the state and central government, IIMPS has managed to increase the impact of existing programmes. They are currently working in around 120 districts of 14 states in the country and hoping to expand further.
"We definitely would want to engage with more people and work in more districts," Bhardwaj says. Apart from getting people sensitized about micro pensions, IIMPS wants to work in the field of insurance too.
The amazing micro pension scheme has enabled hundreds of thousands of marginalized people to secure a safer and financially strong future. You can also help by gifting a pension to your helpers today.
To know more about IIMPS' work, check out their website.
Like this story? Or have something to share? Write to us: contact@thebetterindia.com, or connect with us on Facebook and Twitter (@thebetterindia).
We bring stories straight from the heart of India, to inspire millions and create a wave of impact. Our positive movement is growing bigger everyday, and we would love for you to join it.
Please contribute whatever you can, every little penny helps our team in bringing you more stories that support dreams and spread hope.
Tell Us More