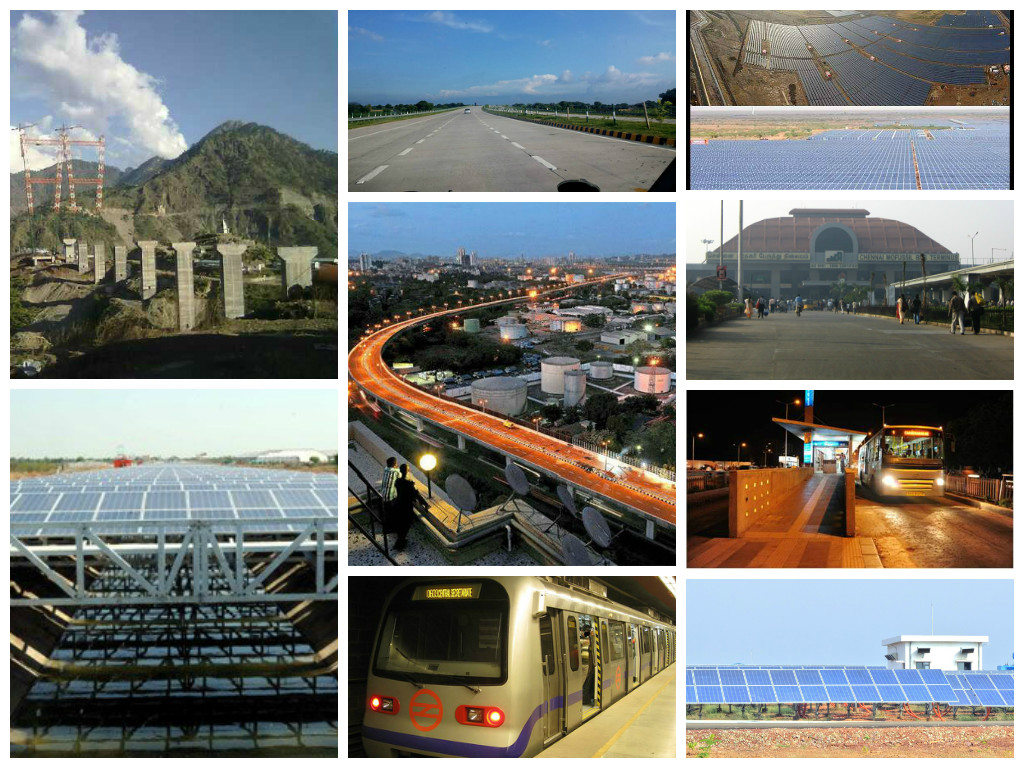 From the environment-friendly Chandigarh airport to the modern Delhi metro, from extraordinary solar projects to stellar freeways and tunnels, here is a list of 14 engineering marvels in India that have set a benchmark for other infrastructure projects to follow.
From the environment-friendly Chandigarh airport to the modern Delhi metro, from extraordinary solar projects to stellar freeways and tunnels, here is a list of 14 engineering marvels in India that have set a benchmark for other infrastructure projects to follow.
India has a great heritage in architecture and design. And, since independence, the country has made major advances in engineering too. Be it a tunnel in the treacherous mountains or the amazing metros that connect lakhs of commuters everyday, our talented countrymen have designed and executed some amazing projects that deserve to be recognized and applauded.
Here are 14 amazing infrastructural projects in India that make us super proud.
1. World-Class, Eco-Friendly Airports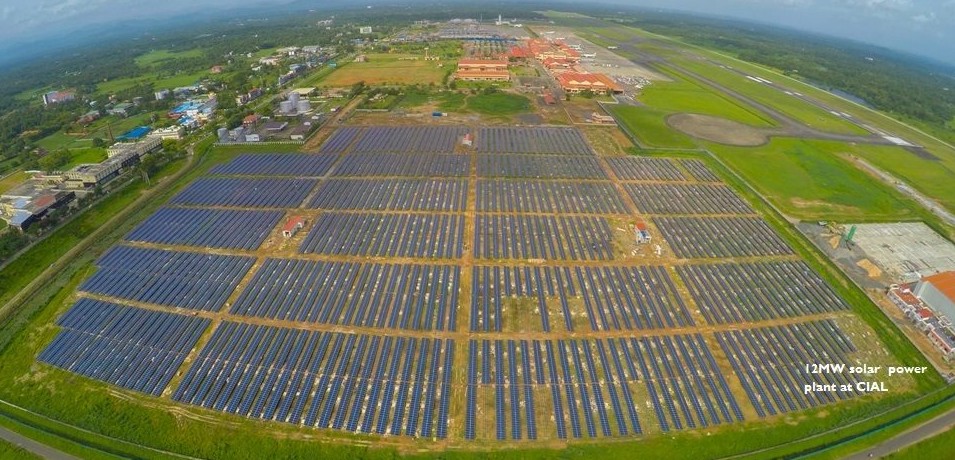 Cochin airport created news when it became India's first airport to run on solar power in August 2015. The airport has photovoltaic (PV) panels laid across 45 acres near the cargo complex. The airport can avail 50,000 to 60,000 units of electricity per day through these panels which is sufficient for all its functions. This has technically made the airport "absolutely power neutral." The implementation of this 12MWp solar power project cost Rs. 62 crore and took six months to complete. It has been set up by Bosch Ltd., Bangalore, and has a capacity to produce 18 million units of power annually. Read more about it here.
The recently constructed Chandigarh international airport at Mohali is the first airport in the country that is 'totally green'. Spread over 53,000 sq. m, the airport has used environment-friendly green technologies that makes it one-of-its-kind, not only in India, but also in the world. The airport is constructed in a way that no artificial lights would be required to illuminate it during the daytime. It also has a transparent façade with low heat-gain glass which reduces the need for a large amount of air conditioning. The rooftop of the terminal has a 200KW solar plant which is enough to meet the major power needs of the building. Forty percent of the airport is illuminated with LEDs and the air-conditioning is fired by chiller efficient machines. Here's more about the airport.
2. Magnificent Metro Projects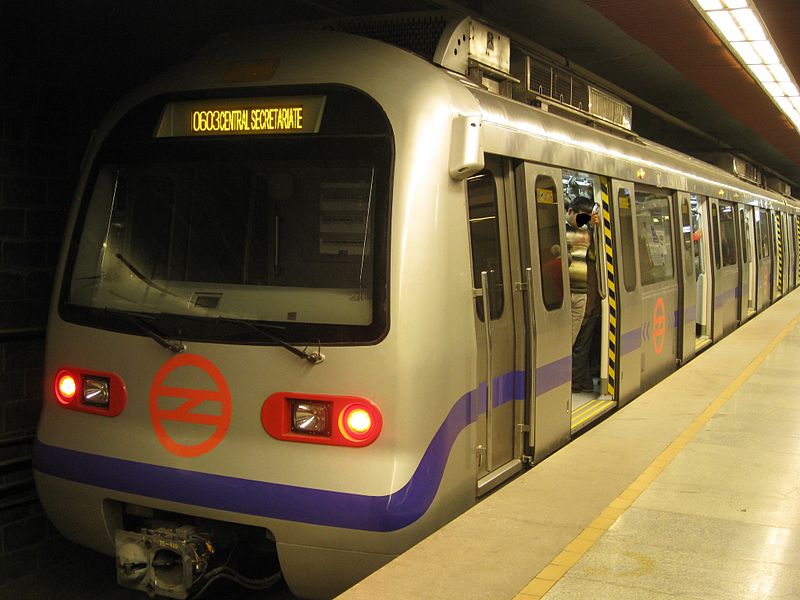 Starting with the first metro being built in Kolkata in 1984, metros have become lifelines in some of the major cities in India. The Delhi metro started its operations in 2002 and is one of the most disabled-friendly public places in the country, with all stations equipped with ramps, low level control panels in the lifts, and buttons in Braille. With 208 trains serving 140 metro stations, it is the first metro rail and rail-based system in the world to get "carbon credits for reducing greenhouse gas emissions."
Named one of the top 100 strategic global infrastructure projects at the Global Infrastructure Leadership Forum held in New York, the Hyderabad Metro Rail project will be the the world's largest project under public-private partnership. It is also the world's largest elevated metro and is expected to provide transportation to over 1.7 million commuters by 2017.
3. Neemuch Solar Power Plant, Madhya Pradesh

Located at Diken in Neemuch district of Madhya Pradesh (MP), it is Asia's largest solar power plant. This 151 (DC)-megawatt solar photovoltaic power project by Welspun Energy, India's largest private solar project developers, is set up on an 800-acre site. The plant will address the power needs of 6.24 lakh homes in MP on completion.
4. Yamuna Expressway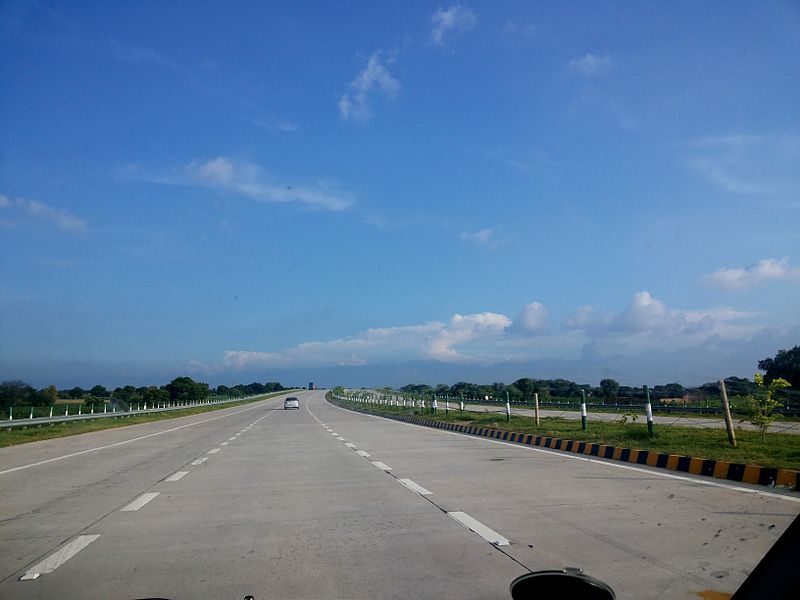 The expressway which connects New Delhi with Agra is India's longest motorway. This 165 kilometer, six-lane expressway was opened in 2012 and has dramatically reduced the travel time between the two cities; it now takes only a little over two hours to get from Delhi to the Taj Mahal. The project was featured in the list of world's top 100 innovative infrastructure projects, prepared by KPMG.
5. India's First Solar Park at Charanka Village in Gujarat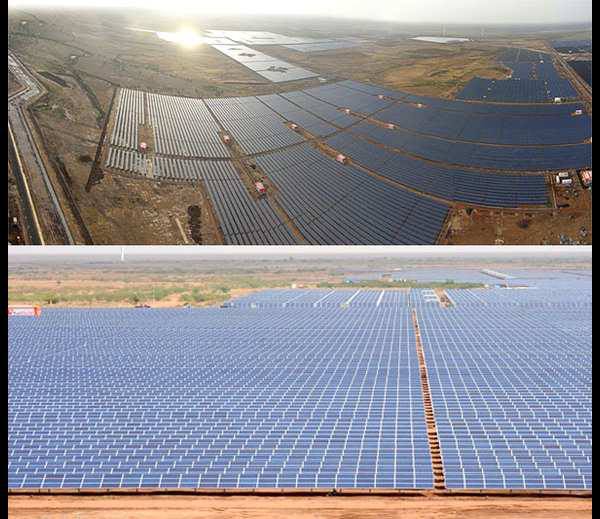 This group of solar parks constructed in Gujarat makes the state Asia's largest solar park hub. Spread across 5,000 acres, with a capacity of 500 MW, the park can generate both solar and wind energy. Operational since 2013, it hosts 19 different projects by different developers, including Alex Astral, US-based Sun Edison, Lanco Solar, Roha Dyechem, and GMR .
6. Amazing Airport Terminals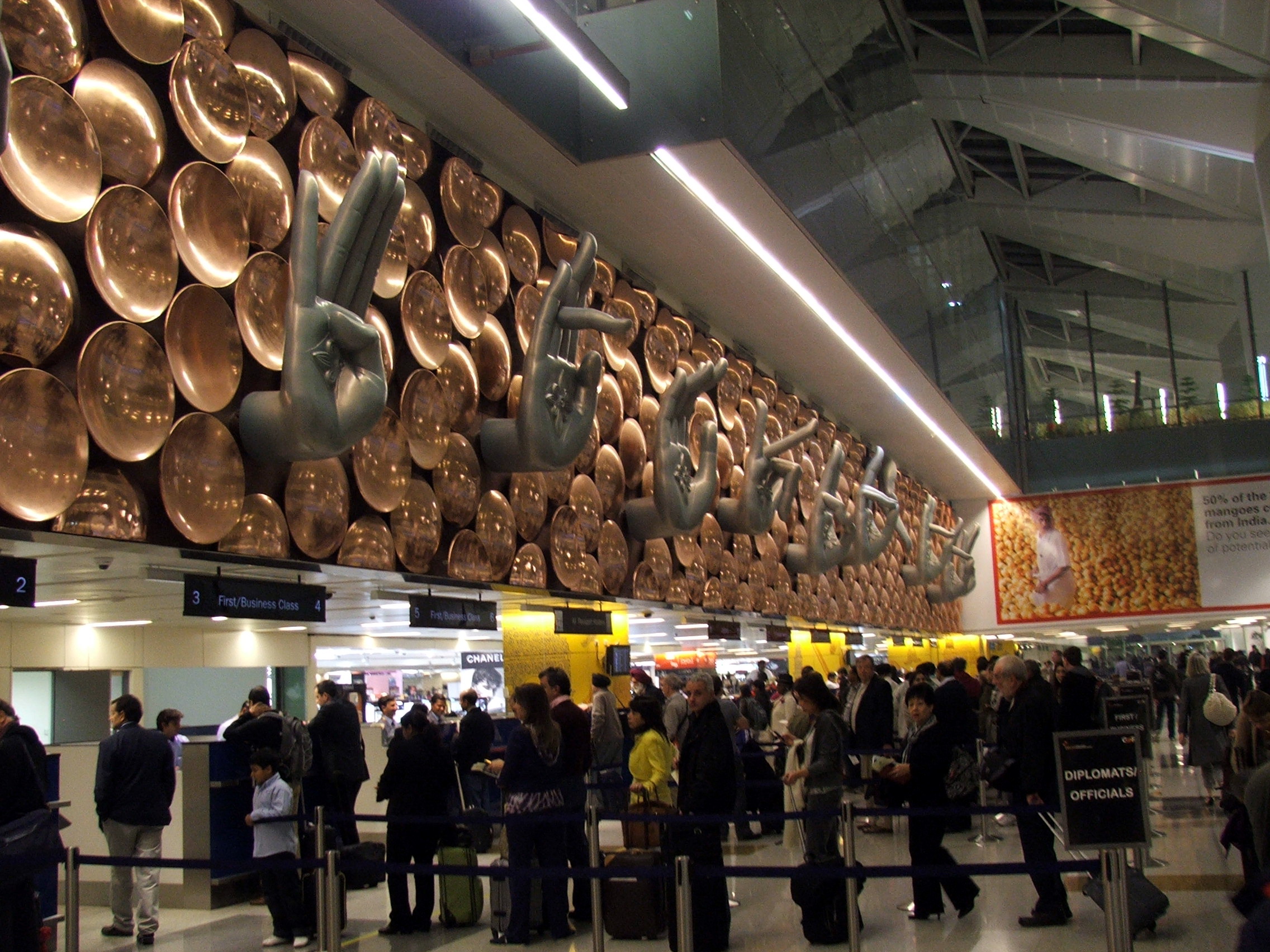 The Indira Gandhi International Airport was ranked the world's best airport in handling 25-40 million passengers per annum category by ACI 2014 and is South Asia's largest aviation hub. The recently constructed T3 Terminal has added to the glory of IGAI. The terminal has a capacity to host 34 million passengers annually and is the 24th largest building in the world. Not only this, it also has India's first automated parking management and guidance system in a seven-level car parking area which can accommodate 4,300 cars.
Mumbai's T2 terminal, with a four-storey building and a capacity to handle 40 million passengers annually, is also nothing short of extraordinary. It also has the country's largest airport escalator at 11.6 meters. The car parking can accommodate 5,200 cars and the steel used to build the roof of the terminal is enough to construct two Eiffel Towers.
7. GIFT City, Gujarat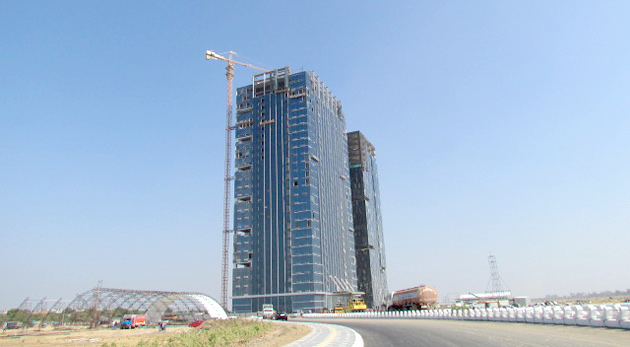 Gujarat International Finance Tec-City (GIFT) is an under-construction central business district between Ahmedabad and Gandhinagar that will be a major financial hub. The Rs. 600,000 crore project will host corporate and regional offices of companies, a trade centre, housing colonies, and a centre for the domestic financial sector. It is expected to create over 10 lakh new jobs in 10 years. Organizations like International Monetary Fund (IMF) and agencies of United Nations are expected to open offices here. GIFT city is designed to be eco-friendly – it will use an energy-efficient district cooling system instead of air-conditioning.
8. Ahmedabad and Indore BRTS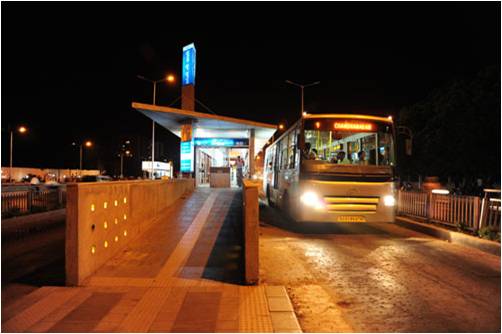 The Bus Rapid Transit System of Ahmedabad is a planned commuting system with reduced emissions and improved air quality. It is also referred to as a model urban transport system. Started as a pilot project over a distance of 12.5 kms, it now covers 51 kms. Around 22 percent of commuters who used two wheelers earlier have now started using BRTS. The project ran free of cost for the first three months of operation.
Another BRTS service which is worth mentioning is Indore's BRTS which has been built on the pattern of Ahmedabad BRTS. This project too offered free rides to the commuters in the initial phase. The project has 16 buses that operate on 10 lines. The buses have a frequency of every 15 minutes on every stop. Smart cards are used for fare collection.
9. Mumbai's Eastern Freeway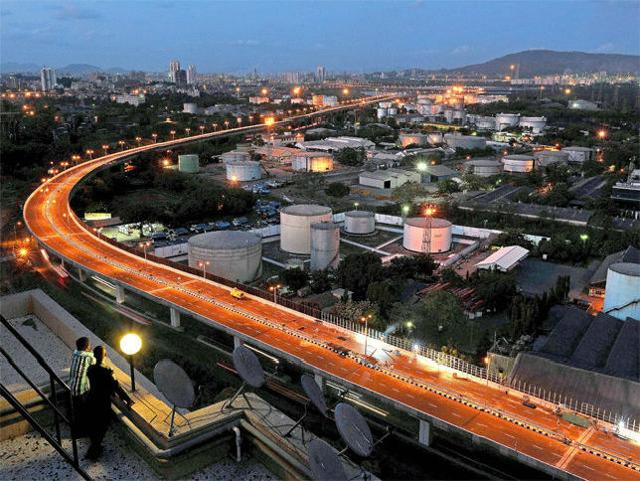 India's second largest flyover, Mumbai's Eastern Freeway, is an amazing piece of engineering and design. It connects P D'Mello Road in South Mumbai to the Eastern Express Highway (EEH) at Ghatkopar. The 16.8 km long freeway became operational in June 2013 and is believed to support over 25,000 vehicles daily. Commuters can enter the flyover from eight points. Also, the flyover has enabled commuters to enjoy the 20 minutes road journey from CST to Chembur.
10. Banihal-Qazigund tunnel
The tunnel that connects Bichleri Valley of Banihal with Qazigund area of Kashmir Valley is India's longest railway tunnel. It is also the second longest tunnel in Asia. The tunnel, which became operational in June 2013, is 11 kms long and is located in the Pir Panjal mountain range. The ambitious and difficult project took seven years to complete with the hard work of 150 engineers and 1,300 workers. The USP of the tunnel is the use of the New Austrian Tunnelling Method (NATM) of construction. The project cost was around Rs. 1,700 crore.
11. Interceptor Sewage System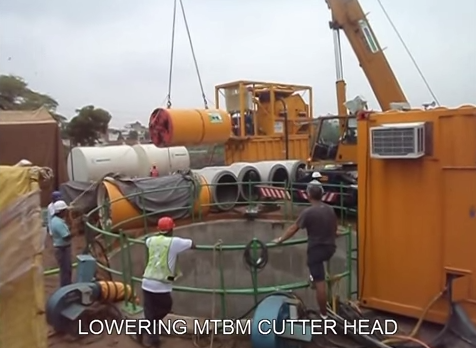 Yamuna river's sad state is not news. Delhi Jal Board (DJB) has come up with a solution to keep the river clean by implementing the Interceptor sewage system on three major drains – Najafgarh, Supplementary and Shahadra drains. This Rs. 1,357 crore project diverts the sewage to treatment plants so that the river's water can be used for other purposes like horticulture and cleaning. The system captures sewage from the 1,600 unauthorized colonies through 600 mm to 2,400 mm wide pipes.
12. Petrochemical Complex at Dahej

Oil and Natural Gas Corp (ONGC) Petro additions Limited's (OPaL) mega petrochemical complex at Dahej will be used to manufacture polymers along with products like detergent bottles, milk jugs, water pipes, etc. It will also export products to countries like China, Singapore, Turkey, Africa, Pakistan, etc. The construction of the project was started in 2009 and it was expected to be ready by 2013, but was delayed. The officials claim that the plant was mechanically completed by April 2015 and one of the units commissioned in June. Other units of the plant will also be commissioned soon. The entire plant is expected to start operations by end of 2015.
13. Narmada Canal Solar Project

Gujarat's canal-top solar project covers a 5.5 km section of the Narmada canal with a photovoltaic grid. This 10 MW solar project is one of its kind in the world. Located at Chandrasan village near Mehsana, the plant is designed to generate 1.6 million units of electricity per year along with preventing water from evaporation. The project will eliminate the need of land solar projects and is expected to save two billion litres of water annually. Megha Engineering and Infrastructure Limited will build the plant and maintain it for 25 years.
14. The Chennai Mofussil Bus Terminus
Spread over an area of 37 acres, it is the second largest bus station in Asia and is also accredited with the ISO 9001:2000 quality certification for its efficient management and functioning. Opened in 2002, this terminus has the capacity to handle 2,000 buses and 200,000 passengers daily. The bus station has 64 CCTV cameras and a 'child-friendly' centre for lost kids. The huge parking lot can accommodate over 2,500 two and four wheelers.
Like this story? Or have something to share? Write to us: contact@thebetterindia.com, or connect with us on Facebook and Twitter (@thebetterindia).