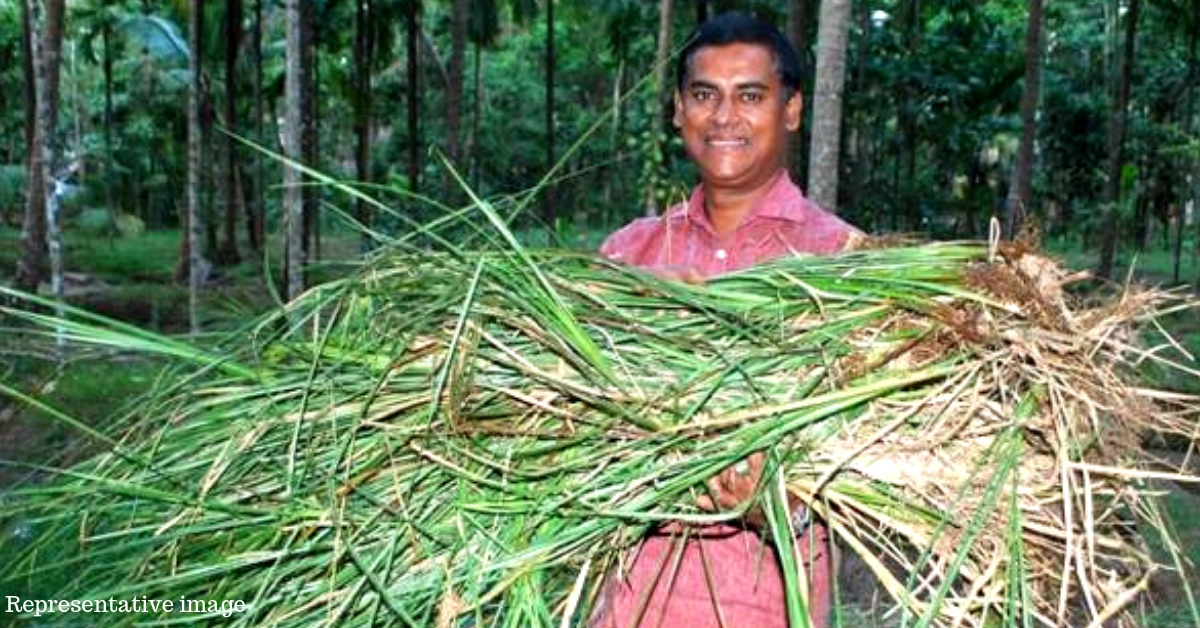 As Harvard scientists and even school children are developing new, innovative methods to utilise this wonder grass, farmers in Tamil Nadu have started its cultivation for large profit margins.
C Pandian, a farmer from the Sivaganga district in Tamil Nadu, walks through his 10-acre land, all covered in grass. This 5-feet-tall Vetiver grass that spans all over his farm will fetch him profits in lakhs.
Inspired by stories like his, several people are quitting their cushy jobs to return to their villages and take up farming.
And some, like Pandian, are taking an unconventional route in traditional farming to earn huge profits.
Vetiver grass, also known as the "wonder grass" of Tamil Nadu, has seen high demands from various sectors, including the pharma and cosmetic industries.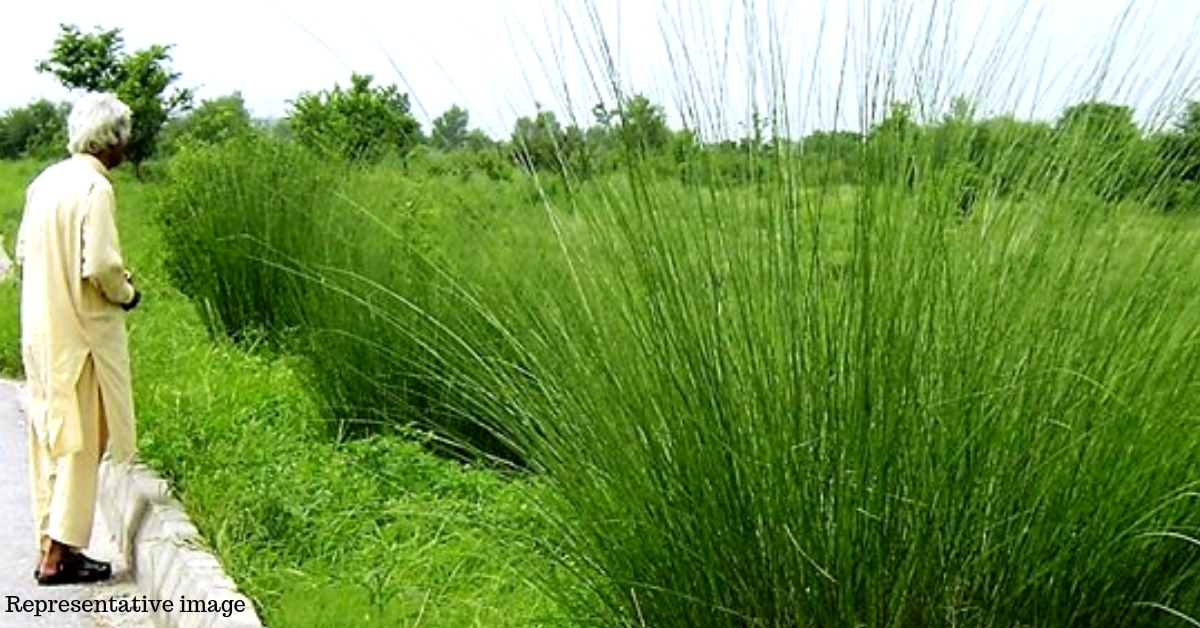 For instance, the essential oils extracted from the grass fetch a price between Rs 30,000 and Rs 58,000.
But that's not all.
Innovators have been finding amazing ways to utilise it into eco-friendly air conditioners and even anti-pollution masks.
Traditionally, Vetiver grass is used to make curtains, the demand for which spikes up during summer. The curtains are tied up on windows and are sprayed with cool water. Not only do they keep the room clean, but also have a sweet fragrance that acts as a room freshener.
The grass is also used to make 'khus' syrup and juice, and to purify water in water bodies, including artificial lakes and tanks.
But as Harvard scientists and even school children (links above) are developing new, innovative methods to utilise this wonder grass, farmers in Tamil Nadu have started its cultivation for large profit margins.
"Its moisture retention property makes vetiver a natural choice for soil conservation and replenishment of groundwater. It is ideal for dry-land cultivation using organic farming practices," the farmer says.
He adds, "It is also used in ethanol extraction, as cattle feed and for making handicrafts. Another quality of vetiver is that it is an anti-depressant."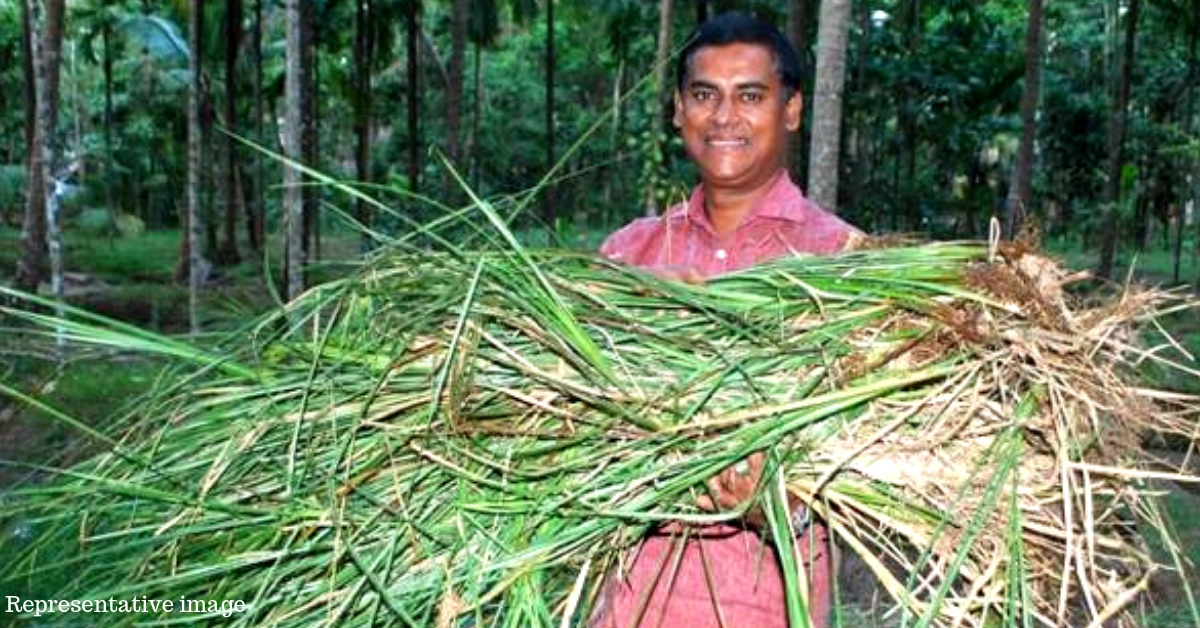 Ashok Kumar, who works with the India Vetiver Network, told The Hindu, "It is easy to harvest this crop, which fetches very high returns. The vast coastline can be utilised to raise vetiver in a big way."
Take the case of Pandian, for example. Although the grass naturally grows in coastal areas, its cultivation on inland farms is found to be even more profitable.
---
You may also like: Pune Brothers Quit High-Paying Jobs for Organic Farming, Make Rs 30 Lakh Turnover per Month!
---
According to The Hindu, the grass gives a yield of 2-2.5 tonnes per acre in coastal farms and up to 1.5 lakh tonnes in inland farms! One kilogram of essential oils extracted from this yield will earn the farmer up to Rs 58,000.
Speaking to the publication, Pandian said that one kilogram of vetiver grass gives about 300 gram of oil and it is possible to earn about Rs 1.5 lakh per acre of cultivation. This, he said, is a profit, after excluding all the expenses over ten months.
Even as many take up farming, they find innovative ways to make it profitable–whether it is the cultivation of organic fruits and vegetables or growing non-traditional crops like the wonder grass.
(Edited by Shruti Singhal)
Like this story? Or have something to share?
Write to us: contact@thebetterindia.com
Connect with us on Facebook and Twitter.