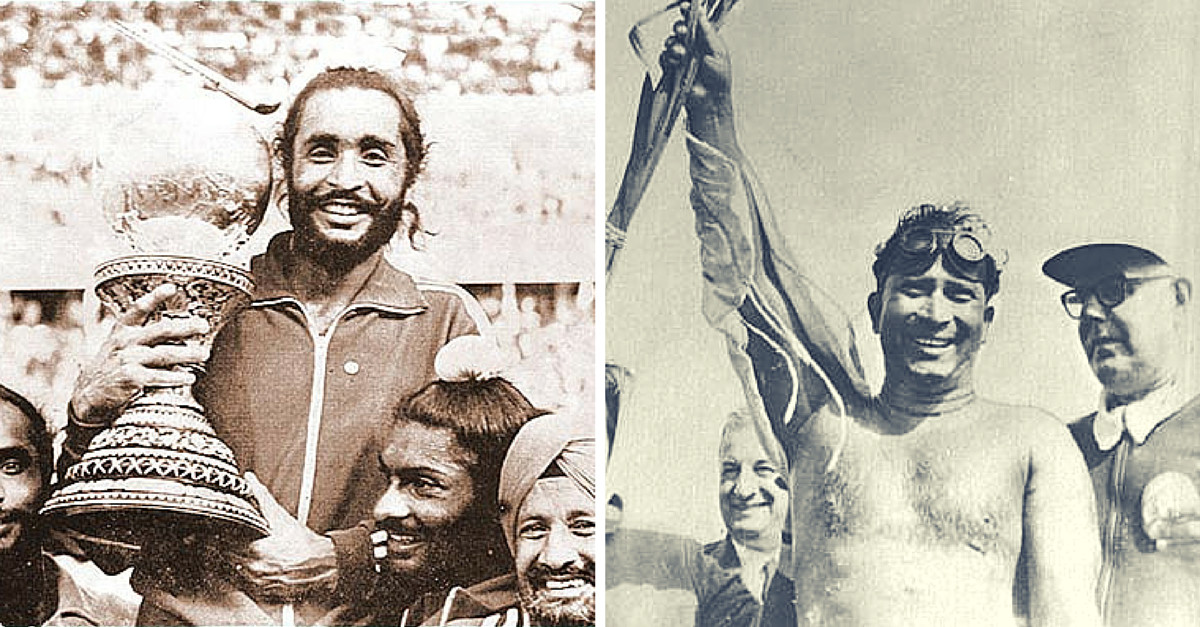 From grabbing the cricket World Cup trophy to Sachin Tendulkar's emotional retirement to being the undefeated Kabaddi champions to Mary Kom's amazing come back, here are 24 memorable moments of Indian sports history that you will love to go back in time and relive!
From grabbing the cricket World Cup trophy to Sachin Tendulkar's emotional retirement to being the undefeated Kabaddi champions to Mary Kom's amazing come back, here are 24 memorable moments of Indian sports history that you will love to go back in time and relive!
India has some amazing talents in various fields and sports is indeed one of them. From the most talked about game of cricket to making headway in some lesser known sports as well, and gradually increasing medal tallies at international events, India has come a long way.
Here are 24 such amazing and memorable events in Indian sports history which still fill us with pride and respect –
1951 – 1962: Indian Football team's glorious years
http://www.thehardtackle.com/
The 1950s and 1960s were the glorious years for the Indian Football team and it ranked among the top 20 teams of the world. Under the tutelage of the legendary Syed Abdul Rahim, they won the 1951 and 1962 Asian Games, and finished fourth in the 1956 Olympics. During the team's peak period, they were automatically advanced to play in the 1950 FIFA World Cup. But they could not participate in the games due to lack of resources, financial constraints and other internal issues. Let's tap the hidden talent in our country and bring back Indian football into the league?
1952 – Khashaba Jadhav, the first Indian to win an individual Olympic medal for India
http://icc-worldcupcricket2011.blogspot.in/
Born in a family of wrestlers, Jadhav won a bronze medal at the 1952 Summer Olympics and became the first Indian to win a medal at this platform. His bright future in wrestling was visible ever since he won his first wrestling bout at the age of eight in just two minutes against a local champion wrestler. He won his Olympic medal after defeating players from Mexico, Canada and Germany. Unlike today, when players are welcomed with a lot of media attention, Jadhav was just greeted by his fellow villagers after the remarkable feat!
1958 – Mihir Sen crossed the English Channel and became the first Indian to do so
http://who-is-the-first.blogspot.in/
Known as the first Indian to conquer the English Channel from Dover to Calais in 1958, Mihir also created history by being the only man to swim the five oceans in one calendar year in 1966. By the time of his death at the age of 66 in 1997, Sen also had his name recorded in the Guinness Book of World Records for long distance swimming. Enough reasons to feel proud of this amazing sportsman, we guess!
1960 – Milkha Singh broke the 400m Olympic record but lost the bronze by just 0.1 seconds
http://www.allposters.com/
Who doesn't know about this Flying Sikh's contribution to Indian sports? And when we talk about some of India's most memorable sporting moments, we cannot skip Singh's performance in the 1960 Olympics where he broke the 400m Olympic record but still lost the bronze by just 0.1 seconds. He also won Gold medals in the 1958 and 1962 Asian Games.
1960 – Ramanathan Krishnan reached world no.6 in Tennis rankings
http://indiansports.quora.com/
We all know about tennis sensation Sania Mirza's amazing contribution to popularizing the sport in India. But, did you know that Ramanathan Krishnan was one of the leading tennis players in the world during his peak gaming period in the 1950s and 1960s? He was a semi-finalist at the Wimbledon in 1960 and 1961 and reached an amazing world ranking of number six. In 1954, he became the first Asian player to win the boys' singles title at Wimbledon.
1975 – India won World Cup Hockey, Malaysia
http://www.bharatiyahockey.org/
In this historical victory against Pakistan on 15th March 1975, India won the Hockey World Cup held at Kuala Lumpur, Malaysia with a score of 2-1. Players like Ajit Pal, who was the captain of the team, and Aslam Sher Khan played a crucial role in this victory. India has 8 Olympic Gold Medals under its name which is a great achievement in itself.
When it comes to Hockey, the contribution of Dhyanchand cannot be skipped. "The Wizard" led the Indian Hockey team to victory several times including the 1936 Berlin Olympics victory over Germany which was witnessed by over 40,000 people including Hitler. Hitler got so furious with the match result that he left the stadium in frustration and anger. Legend has it that the next day, he invited Dhyanchand to meet him and offered him German citizenship along with a high post in the German army, which Dhyanchand politely refused.
1980 – Praksh Padukone wins All England Badminton Title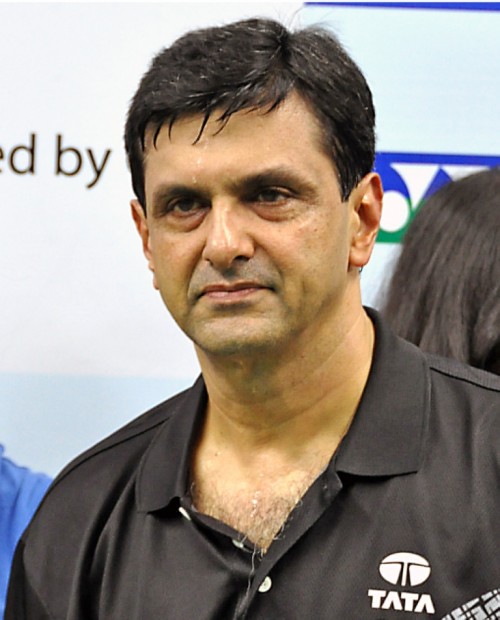 After registering a victory over Liem Swie King of Indonesia, Padukone became the first Indian to win the All England Badminton championships. One of the finest badminton players produced by India, Padukone was awarded the Arjuna Award and also the Padma Shri for his achievements. He has won the nationals championships for a record nine times.
1982 – India's Golf stars win Gold at the Asian Games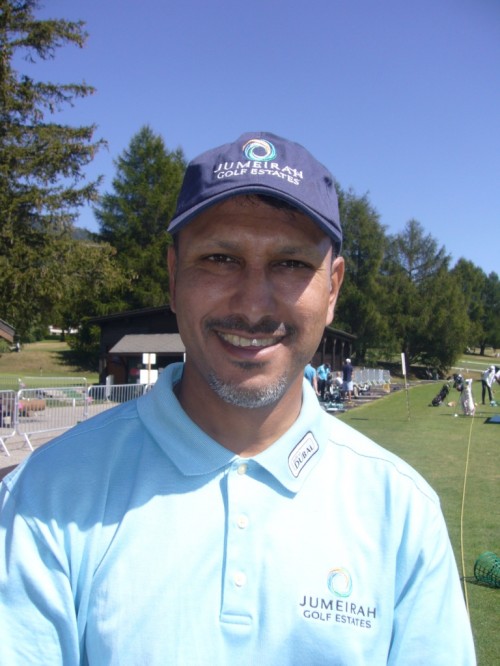 Pvt Pauline/ Wikimedia
Indian Golf teams brought India into the spotlight by winning gold in the 1982 and silver in the 2006 Asian Games respectively. 'Bunny' Laxman Singh, Rajiv Mohta, Rishi Narain and Amit Luthra represented the Indian Golf team. Apart from these amazing victories, Jeev Milha Singh's contributions to this sport cannot be ignored as he became the first player from India to join the European Tour in 1998. He has won three European Tour Titles, four Japan Golf Tour titles and six Asian Tour tiles, after defeating some of the best players in the world.
1983 – Cricket World Cup Victory. Repeated in 2011.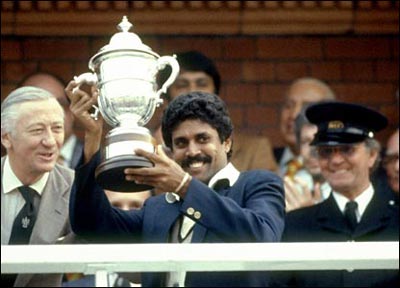 India created a much talked about history when it won the ICC Cricket World Cup in 1983 by defeating the West Indies. In the nail-biting final, India lost the toss and was asked to bat first against WI, which arguably had the world's best bowling attack at the time. India managed to score just 183 runs overall and were in low spirits. "Team, if this is not a winning total its definitely a fighting total," Kapil Dev, the then captain of the team said. And, India did put up a brave fight, defeating the opponent by 43 runs in a remarkable way. Catch the highlights of that
Apart from the 1983 victory, India created history once again by winning its second World Cup title in 2011 by defeating Sri Lanka at the Wankhade Stadium in Mumbai. India became the first country ever to win the World Cup on its home ground. The much-awaited victory won millions of hearts and was certainly an emotional and proud moment for the entire nation. Remember the last over? Here it is!
1986 – P. T. Usha's victory at Asian Games
http://www.southdreamz.com/
Usha won four gold medals and one silver medal in the track and field events of the 1986 Asian Games. She was also awarded the trophy for the Best Athlete in the world. Her splendid victories made her a household name and brightened the prospects of female athletes in India.
1999 – The amazing duo of Leander Paes and Mahesh Bhupathi
www.internationalpremiertennisleague.com
The Paes – Bhupathi duo was unbeatable and created history whenever they played together. They reached the finals of the men's doubles in all four grand slams and the ATP Masters in 1999 and also won the French Open and Wimbeldon. Paes' amazing performance also took India to the semi finals of the Davis Cup in 1993. We sure miss the duo's amazing performances together now!
2000 – Karnam Malleswari's glorious performance at the Olympics
http://www.olympic.org/
Malleswari wrote yet another golden chapter in Indian sports history by becoming the first Indian woman to win an Olympic medal. Malleswari bagged a bronze in the 69 kg category of the weight-lifting championship at Sydney Olympics in 2000. She started the competition with a brave lead where she entered the competition at 105 kgs, while other lifters opted for a 100 kgs weight, and she later went up to 110 kgs over the next two attempts. Watch for yourself how effortless she made it look!
2000 – Viswanathan Anand wins the World Chess Championship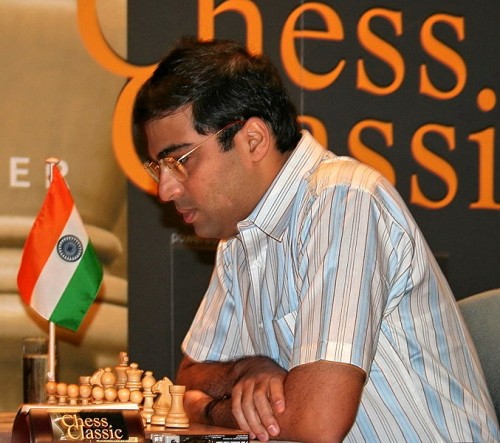 Once nicknamed the "Lightning Kid", Anand marked a remarkable victory by winning the FIDE World Chess Championship in 2000. He became the first Indian to win a world chess championship. He again won the FIDE championship in 2007. He has won world championships five times and Lubomir Kavalek, the great chess player, once called him one of the most versatile world champions ever.
2002 – Kumble bowled with a broken jaw
http://www.cricketcountry.com/
There are some moments in history where one man steals the show, and this was one such moment where Kumble's passion for the game even overshadowed his jaw injury. In 2002, when India was playing a Test match against West Indies and it was Kumble's turn to bowl, he came out from the pavilion end with a bandage tied across his jaw and bowled 14 overs against Brian Lara till he finally got him out. Though the match tied but Kumble won many hearts.
Another inspiring moment came when spinner Kumble took 10 wickets in a match against Pakistan in 1999. After the magical bowling by Kumble (10 for 74), at the moment he took the final wicket, the entire crowd of thousands of viewers started chanting his name and the Indian team carried Kumble back to the pavilion in their arms. We still get the chills when we think about this amazing event. See each of these wickets taken here:
2003 – Anju Bobby George's remarkable long jump
http://www.currentaffairsonline.in/
Anju Bobby George created history and became the first Indian medalist at the World Athletics Championships, when she took the long jump (6.70 m) bronze in Paris in 2003. Later, in 2005, she won a gold medal at the IAAF World Athletics, which she considers her best performance. Her success brought her from the 61st place in 2001 to the 6th place in the world rankings in 2003. She holds the current Indian national record in long jump with her personal best of 6.83 meters.
2004 – The unbeaten Indian Kabbaddi team marks its first win at the first Kabaddi World Cup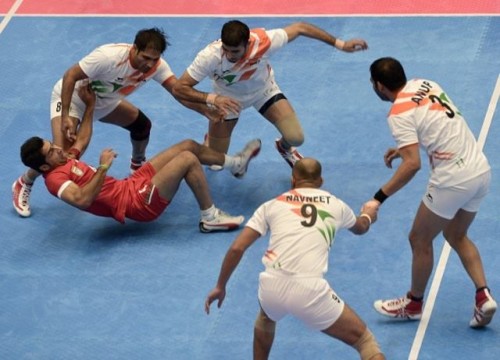 Did you know that India has won all five Kabaddi world cups played till now? How amazing is that! With the recent 2014 Asian Games win by both the men and women Kabaddi teams, India has marked its unbeaten territory in this sport. Apart from 2014, India has won Gold medals in the Asian Games in 1990, 1994, 1998, 2002, 2006 and 2010.
2004 – Rajyavardhan Singh Rathore's much talked about Silver medal
https://www.withfriendship.com/
When India's ace shooter Rathore bagged a silver medal after scoring 179 points at the Athens Olympic Games in 2004, it created quite a stir nationwide. He gave India its first silver medal in an individual event at the Olympics.
2005 – Pankaj Advani won the World Billiards Championships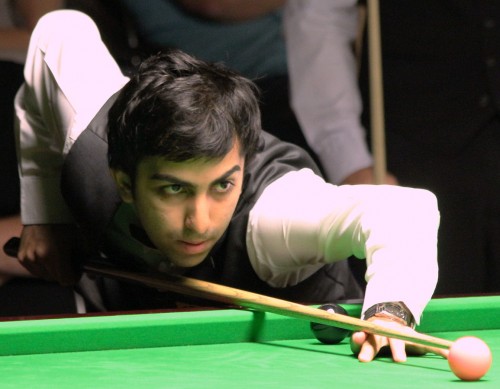 National snooker star Pankaj Advani created a sensation when he won the IBSF World Billiards Championship in 2005 at Qawra, Malta, and became the first player to achieve a "grand double" by winning both time and point formats. He also won the World Championship in 2003 at the age of 18 and became the youngest Indian to win the title. He has eight world titles under his name so far.
Apart from Advani, Snooker has seen yet another amazing player Geet Sethi who has six professional titles and three amateur level World Cup titles along with two world records under his belt.
2005 – Narain Karthikeyan became first F1 driver from India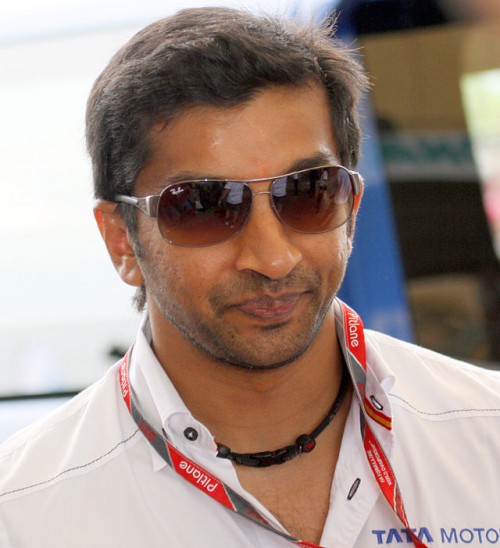 In a country like India where obsession with cricket is not hidden, we saw a new sports sensation in Narain Kathikeyan when this young racer became India's first Formula One motor racing driver. After him, Karun Chandok too joined the sport, and thanks to their initial momentum, now there is an Indian F1 team and an Indian Grand Prix circuit.
2007 – Six sixes in an over by Yuvraj Singh

enter10mentonly.blogspot.com
Who can forget the amazing six sixes in one over by Yuvraj Singh in the T20 Cricket World Cup 2007 match against England? Singh's incredible batting against Stuart Broad was a treat for cricket fans across the globe. The first ball was hit hard and sent to cow corner while the second ball went to backward square leg followed by four other amazing sixes. His incredible innings won him a record of making a half century in just 12 balls. Singh's incredible batting paid off and India won the match (also becoming the first T20 champions).
Watch this video to relive the amazing over –
2008 – Abhinav Bindra's gold medal at the 2008 Olympics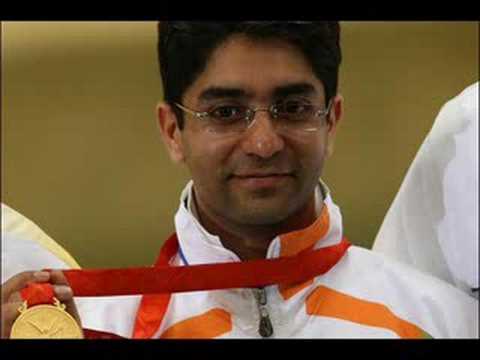 Abhinav Bindra's glorious gold medal in the men's 10m air rifle shooting competition at the 2008 Beijing Olympics marked India's arrival in the international sports scene apart from cricket. This splendid victory not only brought India in the limelight but also made Bindra the first Indian to win an individual gold medal at the Olympic Games. Check out the gold winning moment here:
2009 – Saina Nehwal becomes the first Indian woman to win a Super Series Tournament
http://webdelhi.wordpress.com/
Nehwal is among those very few players who have brought badminton into the limelight. She became the first Indian to win a Super Series tournament as she grabbed the much deserved title after defeating a higher ranked Lin Wang from China in Jakarta.
Nehwal also made India immensely proud when she won a bronze medal in the 2012 Olympics. After the victory, instead of celebrating the victory in the court, Nehwal showed a more humble side and first went to the Chinese player who was retired from the match after an injury.
2012 – Sachin Tendulkar's 100th century and retirement
http://askuwantfree.blogspot.in/
The "God" of Indian cricket, Sachin Tendulkar, has always been the country's pride. At each match he played throughout his career, the entire nation kept faith in him to lead India to a victory. In 2012, Tendulkar proved his amazing batting capabilities yet again as he became the first batsman to make a 100 international centuries. People across the globe talked about this much awaited event and even created a Facebook page named I Was Alive When Sachin Made 100th Century!
Another emotional moment in the history of Indian cricket was Tendulkar's retirement. Millions of fans shed tears as the master blaster bid goodbye to his 24 year long cricketing career. Take a peek at Tendulkar's retirement speech that made everyone emotional –
2014 – Mary Kom's "golden" come back
https://www.facebook.com/MCMaryKomofficial
Five time world champion and Olympic bronze medallist Mary Kom captured everyone's heart with her first Asian Games gold medal in the women's 48-51 kg boxing. The victory was even more special for her as she had returned to the ring after a break of two years in which she delivered her third baby. Three cheers for the strong come back!
Like this story? Or have something to share? Write to us: contact@thebetterindia.com, or connect with us on Facebook and Twitter (@thebetterindia).
We bring stories straight from the heart of India, to inspire millions and create a wave of impact. Our positive movement is growing bigger everyday, and we would love for you to join it.
Please contribute whatever you can, every little penny helps our team in bringing you more stories that support dreams and spread hope.