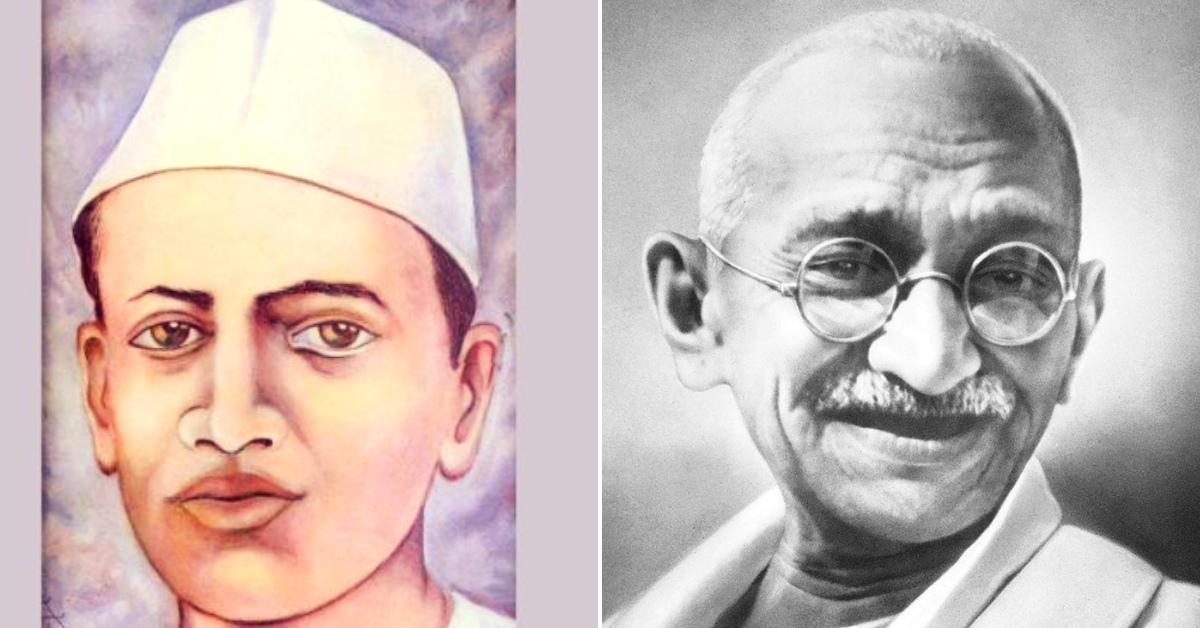 A mill worker who was murdered by the British for his non-violent protest, sadly he is barely remembered in modern India #ForgottenHeroes
---
To honour this nation's Independence Day, we bring you the fascinating stories of #ForgottenHeroes of #IndianIndependence that were lost among the pages of history.
---
Any public discourse on the Indian freedom struggle against British colonialism, primarily revolves around its key protagonists—Mahatma Gandhi, Sardar Patel, Lala Lajpat Rai and Sardar Patel to name a few.
This is not to suggest their contributions weren't critical but often forgotten in these discussions are the foot soldiers who often paid the ultimate price for the collective vision of an Independent India.
One such hero of the Independence movement was Bābu Genu Said, an illiterate cotton mill worker and labour unionist, who bought into Gandhi's vision of Swadeshi and made it his life's work to defeat the forces of economic colonialism, using non-violent means.
Bābu was only 22-years-old when he was mercilessly run over by a truck carrying foreign-made clothing on in the Kalbadevi area of Mumbai, while he was trying to prevent the truck from passing through the area.
Today, the area is home to a long-standing Swadeshi market.
Born into a poverty-stricken agricultural household in 1908 in the Mahalunge Padwal village of Pune district, Bābu never received any formal education. His father, a farmer, tragically passed away when was just a two-year-old. The turning point came when soon after his father's passing, the family bullock, a prized possession used for farming, also died.
This incident left Bābu's mother with little choice but to leave her village and find work in Mumbai. She left Bābu, his two elder brothers and sister, in the care of neighbours, while finding work as a house help in Mumbai. A few years later, he joined his mother in the city.
Since his mother couldn't support him, Bābu soon found employment as a casual labourer in the mills of Mumbai (then called Bombay).
Despite his lack of formal education or inability to find regular work, he didn't sit idle and actively engaged with the local political forces of the day against colonial rule. Even though he was deeply admired personalities like Lala Lajpat Rai, Bhagat Singh, Rajguru and Sukhdev, it was Gandhi who had the most significant influence on him.
Gandhi's ideas about non-violence and satyagraha deeply resonated with the young revolutionary. However, it's his engagement with the Swadeshi Movement—the economic strategy aimed at removing the British Empire from power and improving economic conditions in India by following strategies involving the boycott of British products and the revival of domestic goods and production processes—which had the most influence on him.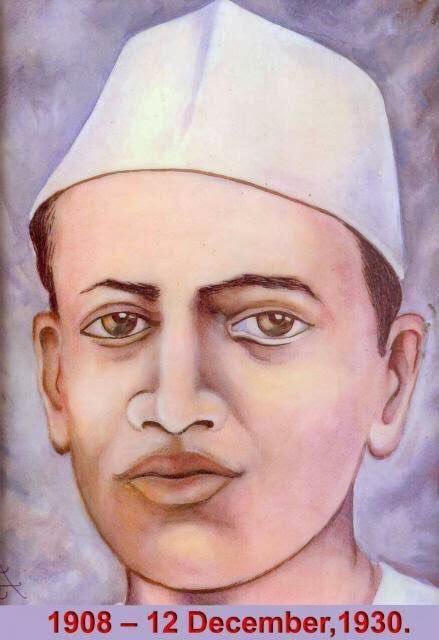 He participated in multiple protests organised by activists of the freedom struggle against the import of foreign-made cloth. In fact, Bābu's legacy as a revolutionary freedom fighter stems from the price he ultimately paid for defending the Swadeshi Movement.
"He [ Bābu] understood that the geo-strategic interests of British Rule in India. He knew that economics was the driving force of British rule; establishment of the British Raj was merely a ruse to perpetuate the economic dominance of the British over India. It is in this context Bābu Genu understood the socio-economic-politic arguments propounded by Gandhiji and its significance. That meant that should the British rule were to be economically unsustainable it would collapse as there would be hardly any incentive for the British to continue their rule in India. He knew economic independence of India was interlinked, intertwined and integrated to the political independence," writes Sri Kashmiri Lal, a member of the Swadeshi Jagran Manch.
Understanding these dynamics, on December 12, 1930, Bābu and his fellow activists in the freedom struggle, staged a protest against the transport of a truck carrying foreign-made cloth through the Kalbadevi area.
George Frazier, a cloth merchant from Manchester, who owned the consignment of foreign-made clothes, was afforded protection by the British police.
"They were protesting by laying themselves prostrate on the road, refusing to let a truck pass. Though there are differing accounts of the precise events of the afternoon, history books maintain that Genu was run over by a truck in a deliberate act of police brutality," reports The Indian Express. Other accounts, however, present a fascinating, yet tragic sequence of events.
Protesters stood in front of the oncoming truck carrying a consignment of clothes but were soon forced aside by the police party accompanying it. Even though the police were doing their utmost to prevent Bābu and his colleagues from participating in this movement, they remained firm in his resolve. The truck driver—Balbir Singh—a fellow Indian drove the truck close to the protesters but never had any intentions of running over his fellow countrymen.
The police once again stepped in and physically dragged the protesters from the road, thus allowing the truck to pass through. However, Bābu Genu gave them the slip and once again lay down on the road as a mark of non-violent protest, pleading with the driver not to drive the truck, and singing the praises of Gandhi and the freedom movement.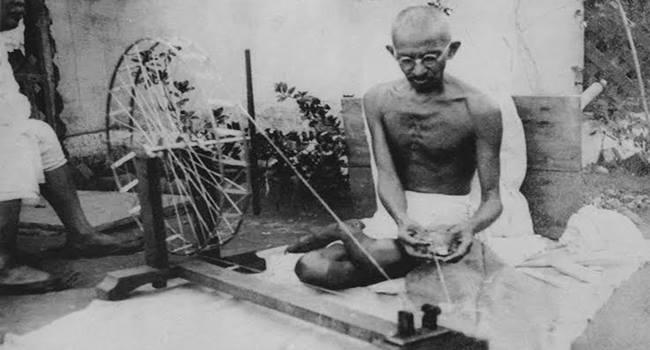 When the police ordered driver Balbir to run over Bābu, he responded by saying, "I am Indian and he is also Indian, So, we both are the brothers of each other, then how can I murder my brother?"
"Seeing the procrastination of the Indian driver the British sergeant lost his temper and took on himself to drive the truck at full speed over Bābu Genu crushing his head and leaving behind a pool of blood and mass of flesh," says this graphic account of the incident.
Also Read: Martyred at 26, This Naga Freedom Fighter Has a Story Every Indian Should Know
Bābu was taken to the nearest hospital but soon succumbed to his injuries. What followed was a massive wave of strikes and protests organised throughout the city with its residents raging against what was essentially a murder. The British administration had the gall to call it an "accident", but the city residents didn't see it that way. His spirit and sacrifice
In today's context, Bābu's ideas may seem a touch anachronistic, but he was a man of his times. He knew what British economic imperialism was doing to the local economy, and stood against it.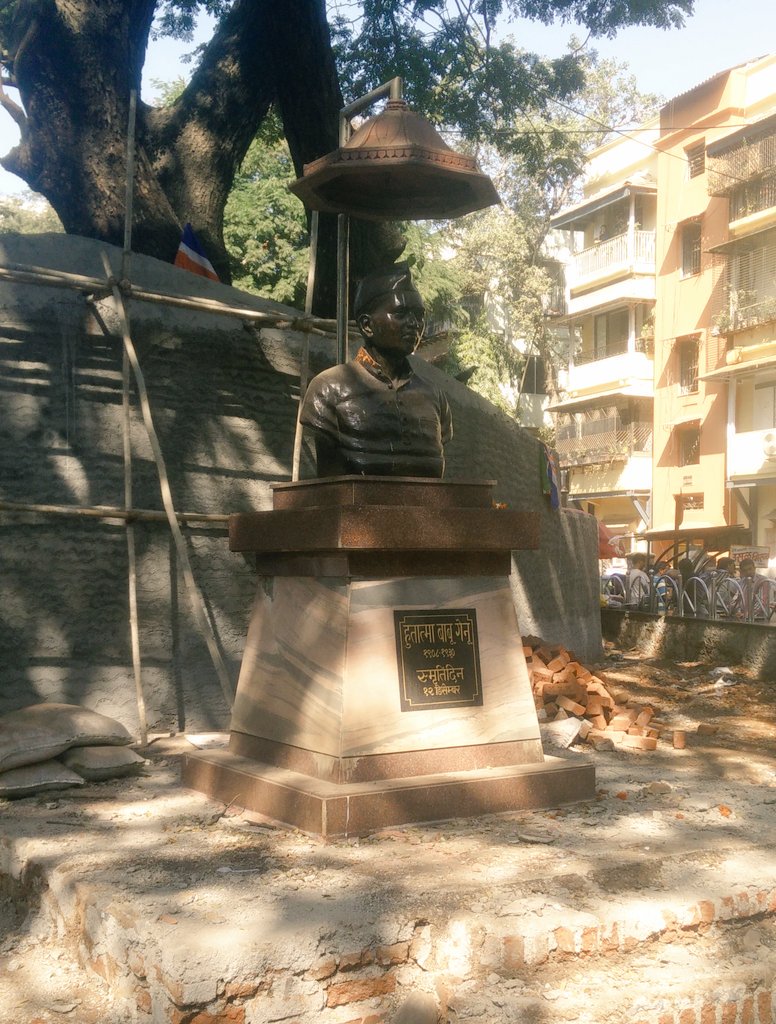 His spirit and sacrifice have been commemorated in Mumbai, Pune and even Delhi. There is a Babu Genu Road in Mumbai with a street-side plaque commemorating him. There is even a ground with his name in Navi Mumbai and a Chowk in Pune. However, ask anyone walking around these parts, and many wouldn't know who the man actually was and what he stood for.
We hope to change that.
(Edited by Gayatri Mishra)
Like this story? Or have something to share? Write to us: contact@thebetterindia.com, or connect with us on Facebook and Twitter.
We bring stories straight from the heart of India, to inspire millions and create a wave of impact. Our positive movement is growing bigger everyday, and we would love for you to join it.
Please contribute whatever you can, every little penny helps our team in bringing you more stories that support dreams and spread hope.
Tell Us More