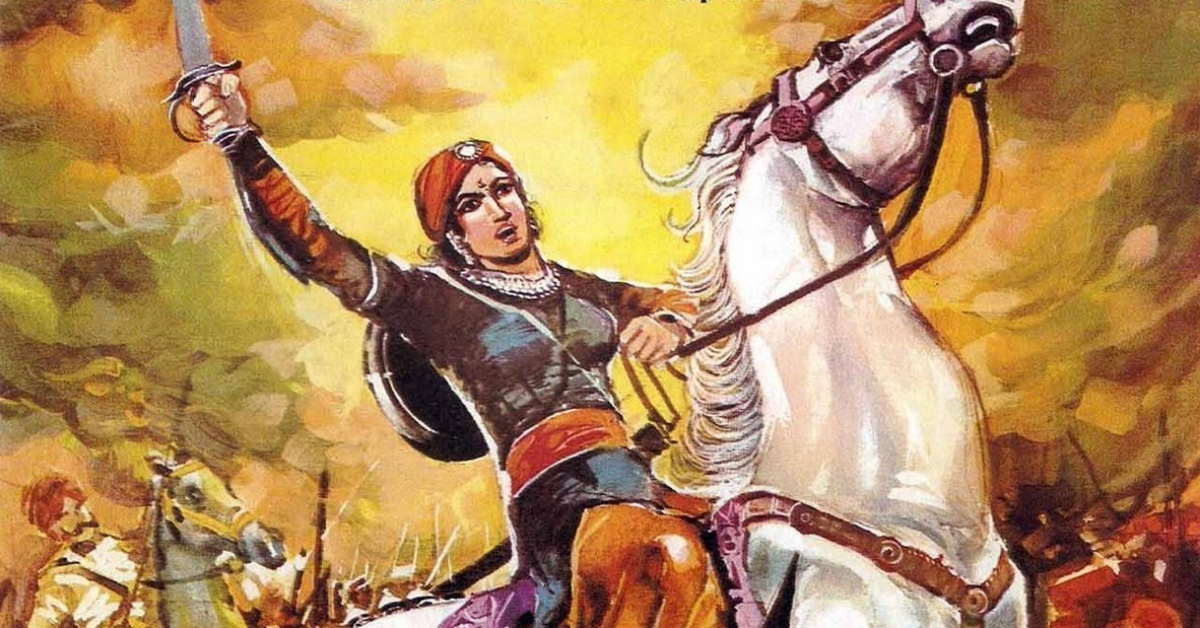 Much has been written about the valiant queen in our history books and school textbooks, but very little is known about the feisty young girl named Manikarnika.
Khoob ladi mardani, woh toh Jhansi wali Rani thi.
There isn't a single person in India who does not know about the daring Rani Lakshmi Bai of Jhansi and her courageous exploits against the British. Such is her legacy that even today, two and a half centuries later, young girls in the country are given her example of fearlessness and gallantry while growing up.
Much has been written about the valiant queen in our history books and school textbooks, but very little is known about the feisty young girl named Manikarnika and her life before she became the Rani of Jhansi.
Born in the ghats of Varanasi, Manikarnika was the only daughter of Bhagirathi and Moropant Tambe.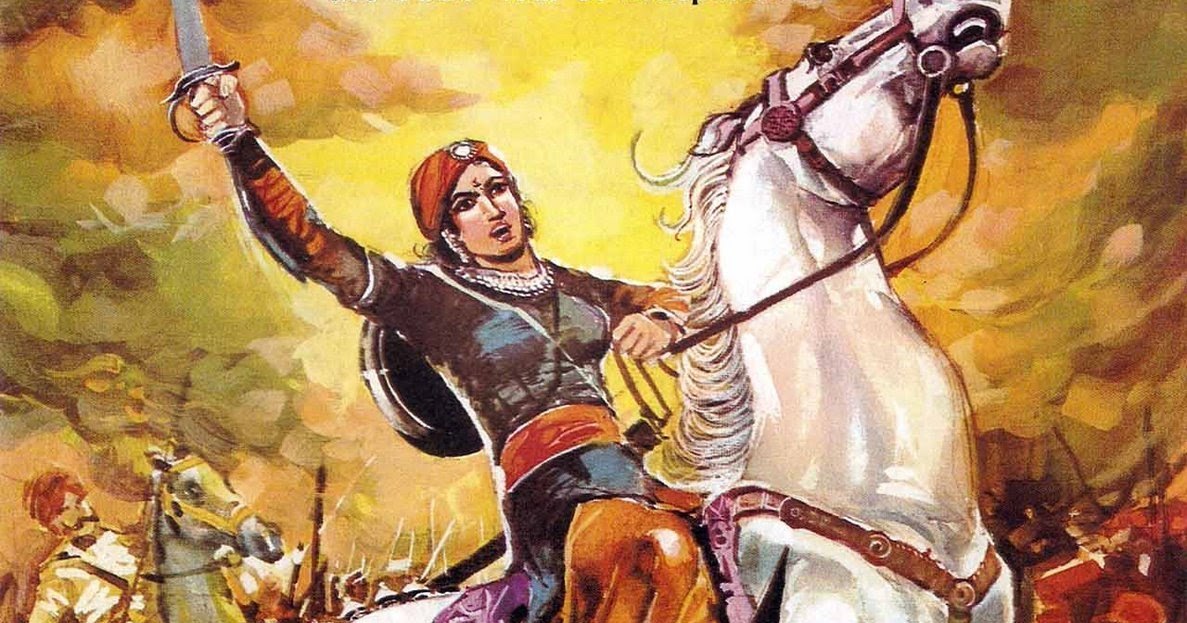 Interestingly, she shares her name with the Manikarnika Ghat, one of the oldest cremation ghats in Varanasi, but according to its Hindi definition, the meaning of her name is 'bejewelled earring.'
An advisor in the court of Maratha Peshwas, Tambe was a close friend of Chimaji Appa Saheb, the younger brother of Baji Rao II, who had both moved to Varanasi after Rao had surrendered to the British. Following the demise of Chimaji few years later, the family then moved to the town of Bithur in Kanpur and stayed under the shelter of Rao.
Lovingly known Manu, she grew up to be a lively and spirited young child, who was loved by one and all. In fact, such was her playfulness that she ended up earning the moniker of 'Chhabili' by none other than Baji Rao himself, who loved her profoundly!
When Manu turned four, tragedy struck the family when her mother unexpectedly passed away. Tambe was left with the sole responsibility of raising the young girl, and he had very unconventional methods in this regard.
Instead of growing up with girls of her age, Manu's playmates were the legendary duo of Nana Saheb and Tantia Tope. What was even more interesting was that although both the boys were many years older, that didn't stop her from tagging along with them in their many exploits.
An anecdote from this phase of Manu's life is one that most of us might have studied in our history classes.
However, the account of how she was forsaken by her friend for being a girl, following which she vowed to develop a strong identity and never bow down to anyone, is a tale that is worth sharing time and again.
It is so happened that one day Nana Saheb was riding on his elephant. When Manu saw him, she also wanted to ride and made several requests, to no avail. Whether he was teasing her or was being plain rude, no one knows, but his refusal to take Manu along was a scar that left a lasting impact on her.
A teary-eyed Manu then declared to Nana that one day, she would have ten elephants to every one elephant of his. Another popular version of this anecdote, describes her running to her father and declaring the same.
---
You may also like: The Other Jhansi Ki Rani: The Woman Who Took on British Forces Disguised as Laxmibai
---
Because of the environment that she grew up, Manu was also educated and given warfare training alongside Nana and Tope, and she aced them proficiently.
In fact, she was only seven when she came to the rescue of an 18-year-old Nana and saved his life! Nana had been waiting for Manu on his horseback, when the animal went out of control. Not only was she able to bring the horse under control, she even managed to pull Nana to safety before the horse could trample over him!
When Manu turned 14, she was betrothed to Gangadhar Rao, the Raja of Jhansi, and after their wedding, she took the name that would go down in the annals of Indian history—Lakshmi Bai.
The rest, as we know, is history, for the valiant queen went on to become one of the iconic figures of Indian war for Independence and chose martyrdom instead of surrendering to the British.
(Edited by Gayatri Mishra)
Like this story? Or have something to share?
Write to us: contact@thebetterindia.com
Connect with us on Facebook and Twitter.