A legendary hero in his own right, Sardar Hardit Singh Malik lived and died with the two German bullets that had wounded him, still embedded in his legs!
The British Military deployed over a million Indian soldiers to fight their battles in World War I, but very few had the opportunity to join the Royal Flying Corps (RFC).
However, Sardar Hardit Singh Malik, an Oxford graduate, was to change this bias and pave the way for other Indians to follow his path.
Born in 1894 in Rawalpindi, British India (now in Pakistan), to a well-to-do Sikh family, Malik was the second-born son of an influential building contractor. He was a spoilt child but would go on to choose a rather tough path in his adult life.
Malik was home-schooled by an Anglo-Indian couple until he was 14, after which he went to England for higher studies.
During his college years, Malik actively played golf and cricket for the Balliol College in Oxford and in county championships.
When the first world war broke out, most of Malik's classmates abandoned their studies to join the British military and defend their nation.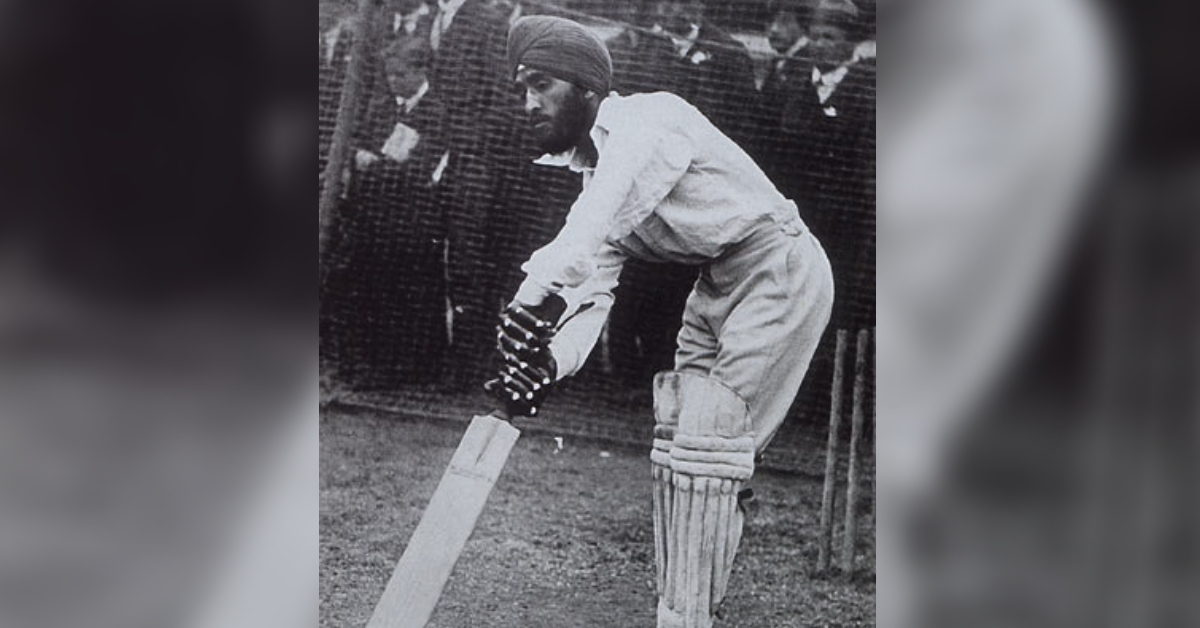 Malik also wanted to do the same, but he was denied the opportunity on account of his race and was instead asked to serve as an orderly in the Indian military hospital. No Indian had ever held a commission in the RFC up until then, and the establishment was in no mood to change that.
Rejected by the RFC, Malik decided to complete his studies and then joined the French Red Cross. Here he drove an ambulance and saw World War I from up close. Somnath Sapru, an eminent historian and journalist, writes, "During this time he was attracted by the newly created Flying Corps, whose machines he would often see flying back and forth, while he carried the wounded. He now tried the French Air Service and was accepted by them."
Malik, who was in touch with his tutor from Oxford, informed him that the French Red Cross had accepted him as a fighter pilot. The British tutor's patriotism got the better of him, and he wrote to Major-General Henderson saying that
"it was disgraceful for an Indian to be denied the opportunity of joining the RFC, while the French were willing to offer him a commission."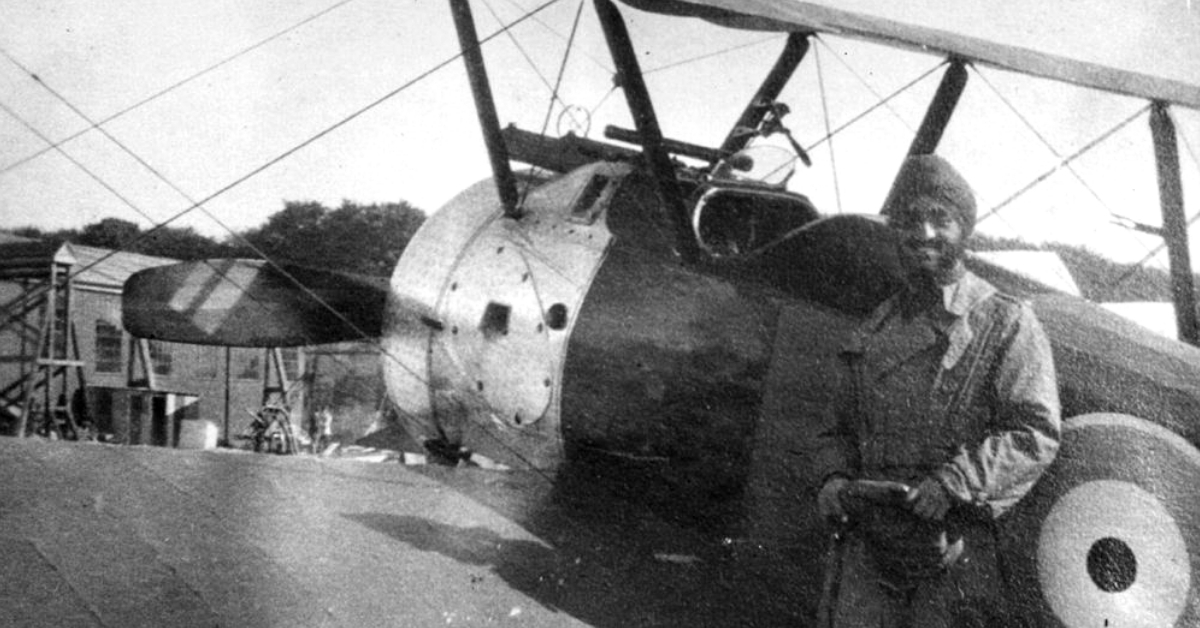 "That's when I heard from General Henderson, chief of RFC who asked me to see him," Malik had said in a TV interview, adding that "After that meeting, I was sent for training and got a commission in the RFC as a fighter pilot."
Thus, Malik became the first Indian to be deployed as a fighter pilot for the RFC (later christened as the Royal Air Force).
Malik used to wear a custom-made helmet over his turban, which earned him the name, "Flying Hobgoblin." According to the Empire Faith War exhibition, the enthusiastic fighter flew 'solo' in a Caudron aircraft just three hours after his orientation.
In under a month of training, Malik was posted to Squadron number 28 and went to fight in France. Here, Malik's flight commander was Major William Baker, a Canadian, who would go on to earn the Victoria Cross—the highest award of the British honours system.
"I was flying next to Barker, very close to him and I saw him smile and point his thumb backwards.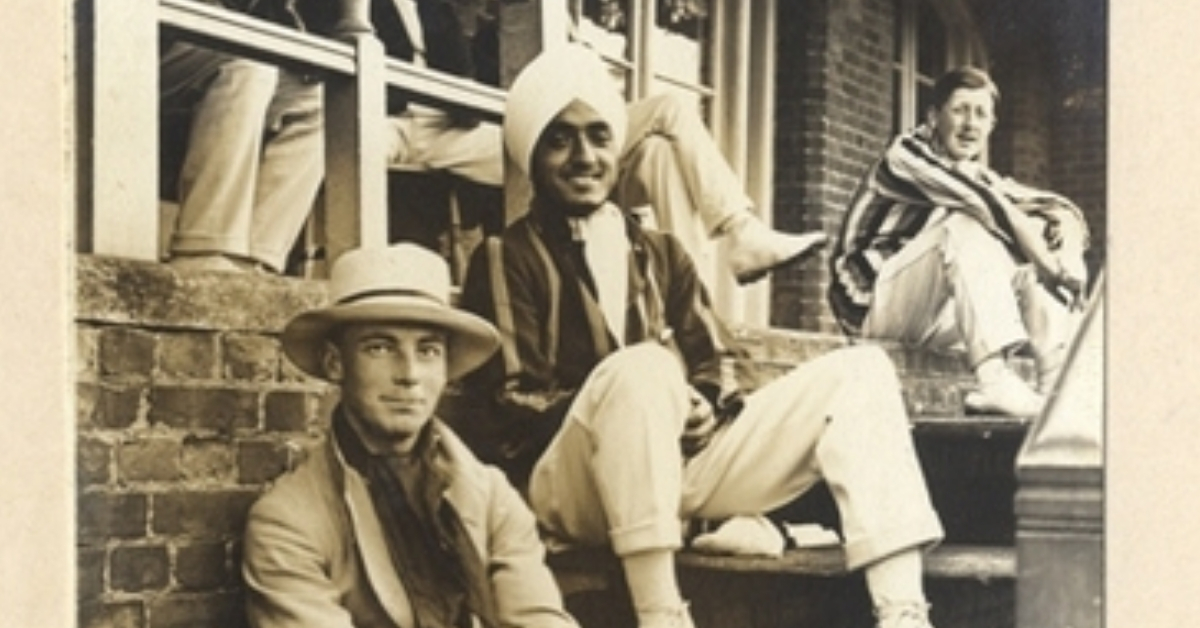 I looked but could see nothing. Within a few seconds, however, I saw what he had seen before any of the others—a German scout diving on him and firing Barker had anticipated this, and' like lightning, he did a fast climbing turn, got on the tail of the Hun and shot him down. It was all over in a few seconds. Later during the same flight 1 got into single combat with a German aeroplane and after much [manoeuvring], each trying to get on the other's tail, 1 got him and had the satisfaction of seeing him go down in flames,' wrote Malik about his first combat flight on October 18, 1917.
---
You may also like: When the Beatles Wore the Nehru Jacket & Spread the Fashion 'Across the Universe'!
---
At a time when the life expectancy of fighter pilots in combat was just ten days, Malik went on to shoot down two German planes. The fighter pilots would even shoot each other with pistols and rifles if the opponent was flying too close to them, and even though he was wounded in combat, he survived the war.
According to a report in Empire, Faith & War, "On 26 October 1917, Barker took Malik over the lines in an attack on an enemy airfield in poor weather. They were surprised by a large number of German fighters, and although Hardit Singh shot one down, his aircraft was struck by an incredible 450 bullets, two of which pierced his leg.
Seriously (but not fatally) wounded, and with his petrol tank hit, he crash-landed in France. He survived, having lost much blood and broken his nose."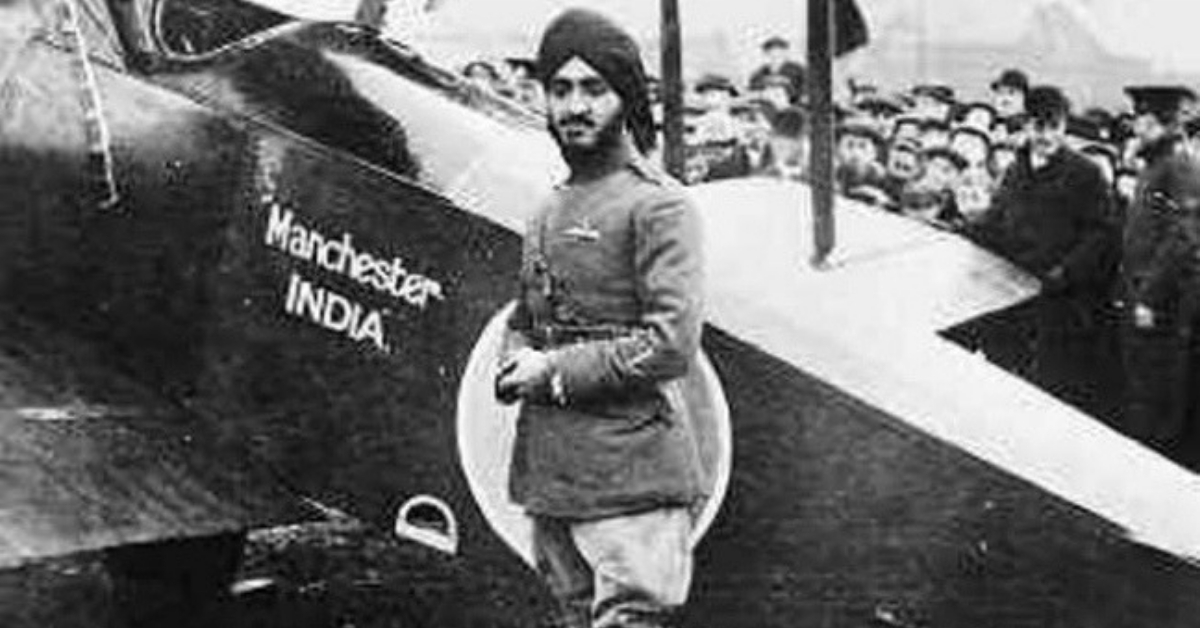 After the war ended, Malik followed his initial plan of joining the Indian Civil Services instead of continuing with the RFC in India. He could see there's not much future for Indian pilots in the British Air Force and decided to be an ICS officer instead.
Working actively in London and Hamburg as a trade commissioner, Malik became the first Indian High Commissioner to Canada in 1949. He retired from the ICS (which was later reorganised as the Indian Administrative Services or IAS) in 1956 after which he returned to playing golf till the age of 88.
---
You may also like: This Forgotten Pilot Was Just 19 When He Became India's First and Only Flying Ace
---
A legendary hero in his own right, Sardar Hardit Singh Malik lived and died with the two German bullets that had wounded him, still embedded in his legs!
The UK government has begun a campaign called "there but not there," recognising the contribution of fighter pilots from the Commonwealth countries like Malik for the British Empire. "Nearly 2 million Indian servicemen served in the First World War…Malik initially failed to qualify for the Corps but went on to be the sole Indian aviator to emerge alive from the war," says a statement by the Foreign and Commonwealth Officer in London.
(Edited by Gayatri Mishra)
Like this story? Or have something to share?
Write to us: contact@thebetterindia.com
Connect with us on Facebook and Twitter.