A horrifying acid attack changed Haseena Hussain's life leaving her visually impaired. But she emerged as a winner and is today changing lives of other such victims. The incident that happened over a decade ago is still fresh in Haseena's memory, but she chose to live a more positive life. Now, she is not only her family's sole bread earner but is also inspiring other victims of violence and abuse to live their lives in a better way.
"You didn't listen to me…now you see how you will live your life like this."
Haseena Hussain recalls the words her attacker Joseph Rodrigues said as he poured a jug full of acid on her. The unfortunate incident happened on April 20, 1999, but the memories are still fresh in Haseena's mind. She has a lump in her throat whenever she talks about that day and there is a sadness and anger in her voice as she recalls every single detail of that incident.
"He was my boss and wanted to marry me. I did not accept his offer and left his job. After that a couple of other employees too left the work and he incurred huge losses. He would persuade me to join back but I did not want to work with him again. This angered and frustrated him and one day he came to my new office and poured acid on me, changing my life forever," Haseena remembers the incident clearly.

Haseena Hussain is today an inspiration to other acid attack survivors.
Her painful scream spread across the road and the office. A girl took her to a private hospital where she was denied treatment unless a deposit of Rs. 1 lakh was given. "I told them that my parents will come and give the money but at least start the first aid. They refused to do even that," she says.
She was then shifted to a government hospital where her treatment started after three days. By that time the infection had already spread to her body making her 70 percent burnt. "I couldn't bear the pain," she remembers.
She was later shifted to St. John's hospital where her proper treatment began. Her condition was very serious and the doctors said that there was a very small chance of survival. She stayed in the hospital for over a year where she underwent 35 surgeries and lived on a liquid diet. "I was emotionally, physically and financially broke. It was a vacuum. I didn't know what will happen. I was tired of it," she says.
"I had seen in the movies that after a plastic surgery a person becomes perfectly fine and beautiful. I thought even I will start looking like I did earlier after these surgeries. But it never happened. I had lost my eyesight and the doctors told me how I looked. I was scared and sad," she says.
She was brought back to her house, where she received a lot of negative response from people who visited. "Why did you bring her home? You should have poisoned her in the hospital. How will she live her life like this?" Haseena remembers someone saying this to her parents. But it was her family's positive attitude and unmatched love for her that made her recover emotionally and physically. They would do her dressing and help her with physiotherapy as the family could not afford a nurse.
"They said that why should my daughter suffer when it's not her fault. If someone has to suffer it should be the culprit," Haseena recalls her parents' words. A ray of hope came in 2006 when the culprit was found guilty and was sentenced to five years in jail. But this was certainly not enough as a punishment to someone who had ruined a life. Haseena did not give up and filed a case in high court, which awarded him the sentence of lifetime imprisonment.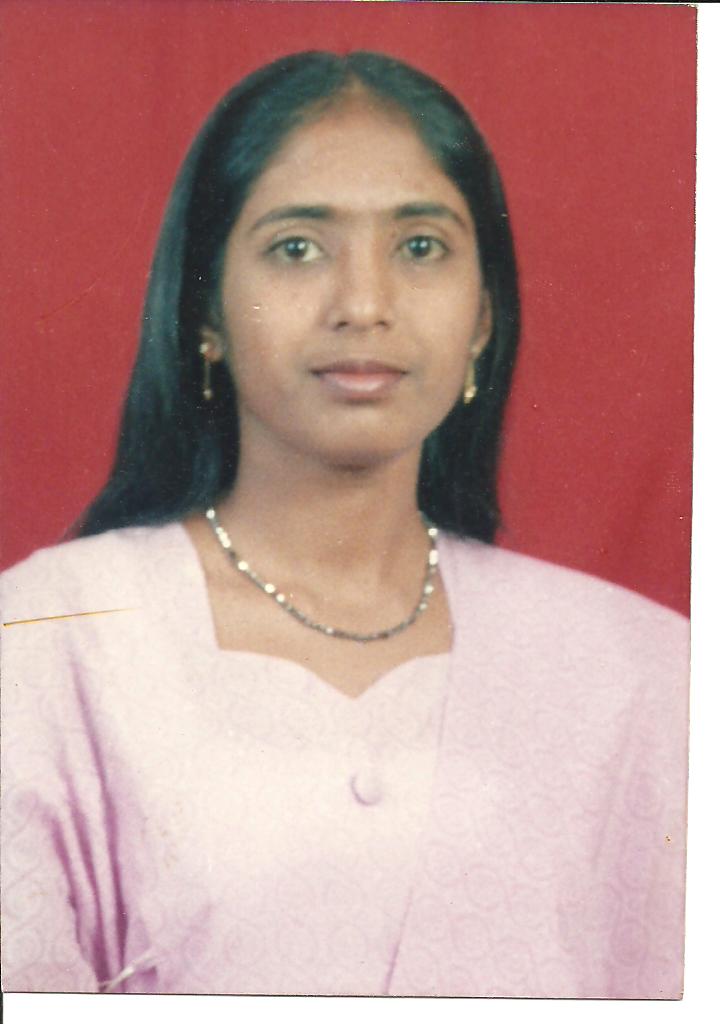 The positive change
After years of court and hospital visits, Haseena decided to give a new direction to her life. "I did not want to waste my life like this," she says. She then joined Enable India, an institution of visually impaired people where she learnt computer and other skills.
"My life was divided into two parts – before accident and after accident. In the latter, I had to learn everything from scratch. Whatever I knew earlier was of no use now as I couldn't implement or use it in my life. From walking independently to doing my own personal work, I had to learn everything again," she says.
After regular training, Haseena saw a good change in her life and attitude, and she decided to apply for a job. She practiced typing on a typerwriter and prepared rigorously for the test. The accident had made her hands very weak but her passion kept her going. After regular efforts she cleared the tests and today she works as a stenographer in a government department. She is today the sole bread winner of the family and takes care of everyone's needs. She manages to do her work without anyone's help and is living an independent and fulfilling life.
"Of course, I can't change what has happened. I wanted to be a fashion designer but that cannot happen now. But I am happy that I am taking care of my parents, which has always been my priority, I am happy that I have become a stronger person," she says.
Not only she has transformed her life but she has also actively indulged herself in motivating other acid attack victims. She is part of an NGO called Make Love Not Scars where she talks to other acid attack victims and inspire them to not give up on their lives. She has been actively engaged with five to six acid attack victims and helps them lead a more positive life. Watch this video on Haseena's life-
What keeps her going?
When this ill-fated incident happened, a lot of media publications covered her story and published her number. One day Haseena received a call from a 20 year old girl who had poured kerosene on herself and was just about to commit suicide. Her husband died just after a couple of months of getting married and her in-laws blamedher traumatized her. But just before committing suicide she read the article on Haseena's story which inspired her.
"She gave me a call and told me about her story. I told her how she should be strong and live her life bravely," Haseena recalls. After talking to Haseena that girl dropped the idea of committing suicide, took a job and is today happily living her life. "These are the kind of incidents that keep me going. I am glad that I am able to change someone's life," she says. Haseena wants to pursue her higher studies now and complete her graduation which she could not do earlier.
"I would like to tell all the women that you are not weak. Even when 2 litres of acid is poured on you, you can still be alive and happy. Do not stop living your life for some other person, rather show that person that nothing can discourage you or bring you down," Haseena says.
Haseena's story is an inspiration to not only just acid attack victims but to all of us and we hope she continues to be an inspiration for all of us.
Like this story? Or have something to share? Write to us: contact@thebetterindia.com, or connect with us on Facebook and Twitter (@thebetterindia)
We at The Better India want to showcase everything that is working in this country. By using the power of constructive journalism, we want to change India – one story at a time. If you read us, like us and want this positive movement to grow, then do consider supporting us via the following buttons.
Please read these FAQs before contributing.