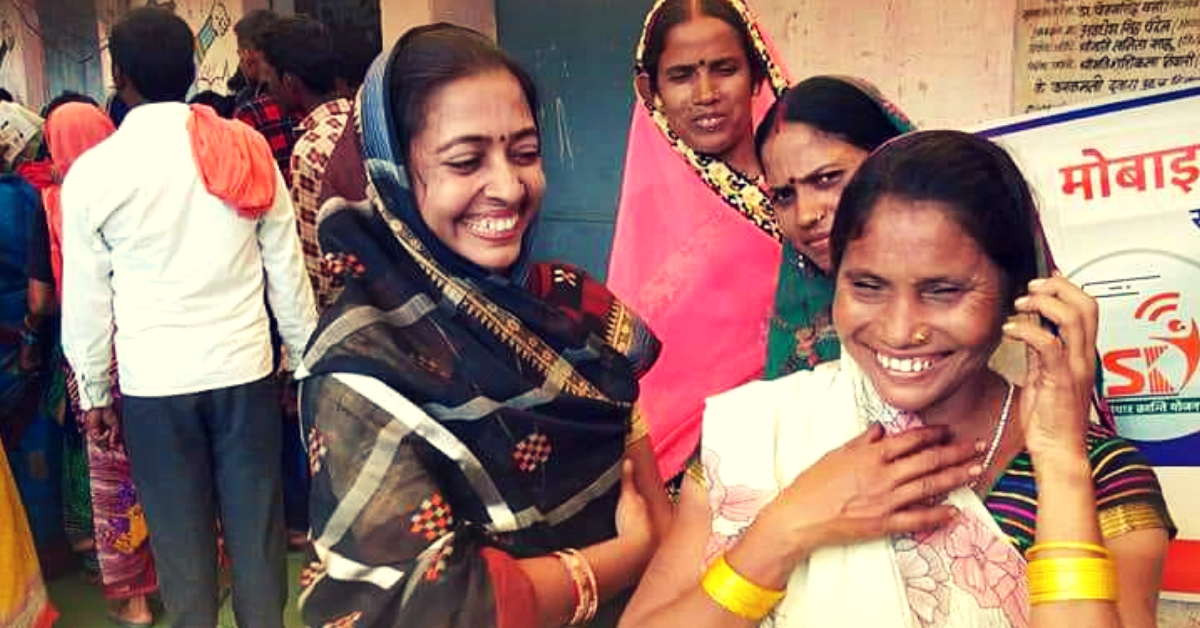 It is the result of careful thought and innovative policy making process through a long drawn period of 15 years that pulled Chhattisgarh from a state with nothing to one with the highest recorded economic growth in recent years.
---
This article is sponsored by the Government of Chhattisgarh.
---
The identity that Chhattisgarh today proudly associates itself with is that of a 'startup state', and it has all the right reasons to do so. For when the state was founded in 2000—after decades of vociferous persistence—it had almost nothing, to begin with.
Right from a deplorable state of affairs in areas like healthcare and literacy to the glaring developmental disconnect with its marginalised tribal communities, everything had to be started from the scratch.
How Chhattisgarh emerged from a state with nothing to one with the highest recorded economic growth in recent years isn't a miracle that happened overnight.
It is the result of careful thought and innovative policy making process through a long drawn period of 15 years with average annual growth rate and per capita income standing at 10 and 12 per cent, respectively.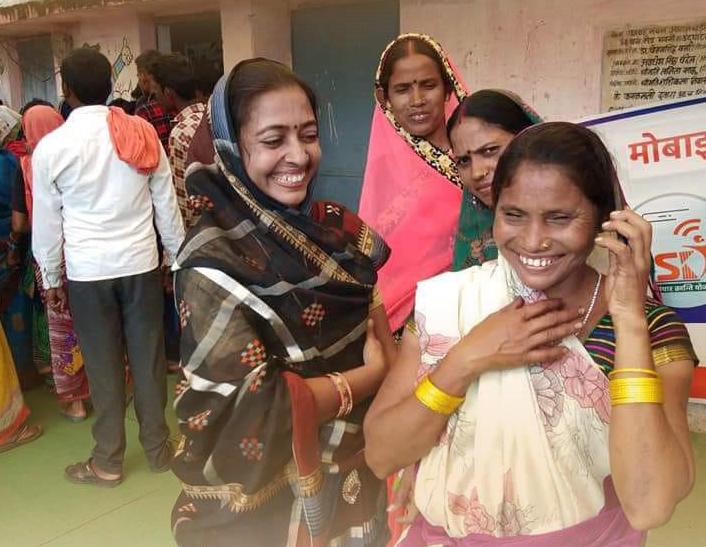 What is crucial for any policy is – political stability, the will to drive the plan, and most crucially, the ability to think innovatively when formulating solutions. Innovation is as central to growth as demographic dividends or capital investments. And this had been the exact premise that Chhattisgarh decided to pursue to reach where it has today.
Healthcare had been an area that had severely crippled Chhattisgarh with issues like high infant-mother mortality rates, anaemia and malnutrition on a perilous rise. However, the state put its best minds and resources together and worked intensively to overcome what had once been a failure; in regards to access, policies, paraphernalia and most importantly, human resources.
For instance, the the infant mortality rate (IMR) and maternal mortality rate (MMR) was significantly brought down from 70 to 39 deaths per 1000 live births and 407 to 173 deaths per 1 lakh deliveries, respectively over a period of 15 years.
Again, the issues faced were vast and the solutions commonly placed on the table were archaic.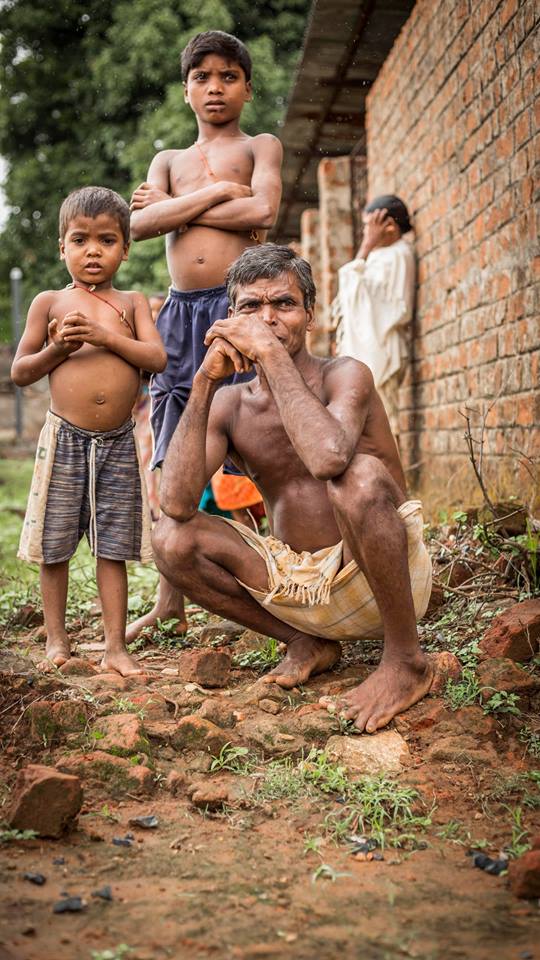 Things like 'let's build a district hospital' could have been implemented and then moved on. But policy-makers rightly identified that the crucial aspect was to work round the clock and provide holistic solutions focusing on good infrastructure, quality service, experienced doctors and dedicated investment in changing the behaviour and conventional mindsets.
The issue was a lack of trust in the system, and deep faith in traditional, and even magic-based, healing methods.
It is interesting to note that Chhattisgarh did not blindly batter through ancient beliefs or force anyone. Instead, the state decided to address the issue at the grassroots level.
Such an approach to the policy may seem obvious nowadays since everyone has adopted it. But was revolutionary when it began in Chhattisgarh 18 years ago, became the key to improving health care in the state.
Under the 'Mitanin' programme local women were identified from every village and hamlet and trained efficiently by medical authorities to bridge the gap between the state's health care system and the people.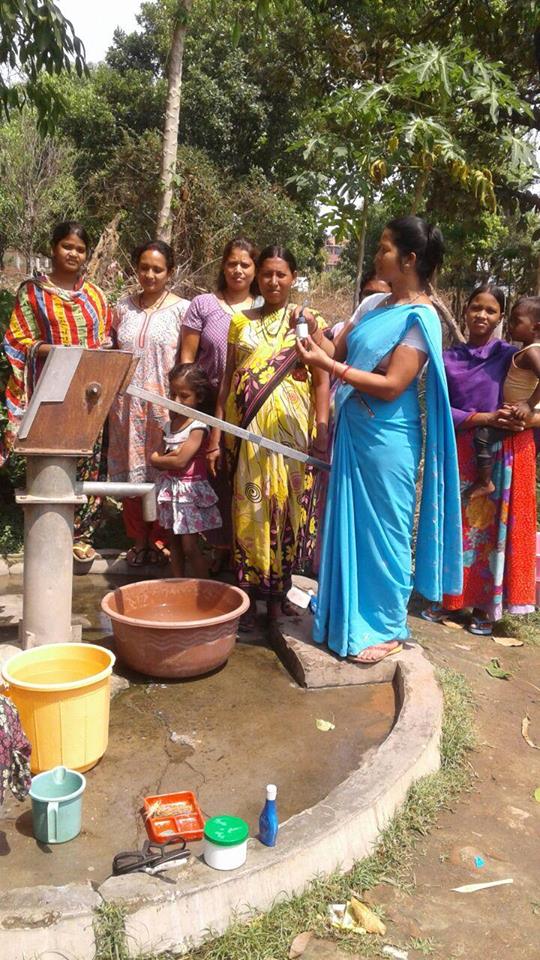 People found it easier to follow the guidelines issued by someone from their own community, rather than strangers – a revolutionary result for sure. Today, close to 70,000 functionaries are operating as interfaces between the state and its citizens – raising the health care statistics in the state dramatically.
Interestingly, the Mitanin scheme is believed to have laid the foundation for the centre's Accredited Social Health Activist or ASHA programme, which is India's flagship programme centred on rural healthcare and has over 8 lakh functionaries across the country, as per 2016 report.
In order to overcome the state's poverty crisis, an innovative incorporation of a statewide Public Distribution System (PDS) was employed by the Chhattisgarh government in 2004, which is today being hailed as a model nationwide and has already been implemented by 18 other states.
"There was a time when people were migrating out of the state owing to a lack of food or even jobs. But things have changed now. The government has been consistently operating the PDS scheme for the last ten years at almost six sigma levels, without the usual complaints that many states suffer from. This has taken care not just the food requirements of people, but also to a large extent, their nutritional requirements—which are both intertwined," says Rajat Kumar, CEO, Atal Nagar Vikas Pradhikaran (ANVP).
Why this scheme outperformed its national equivalent can be traced to the footing with which Chhattisgarh decided to approach its poverty and starvation crisis—by instituting 'Right to Food' as a law. This idea, which seems simple, transformed food distribution in the state.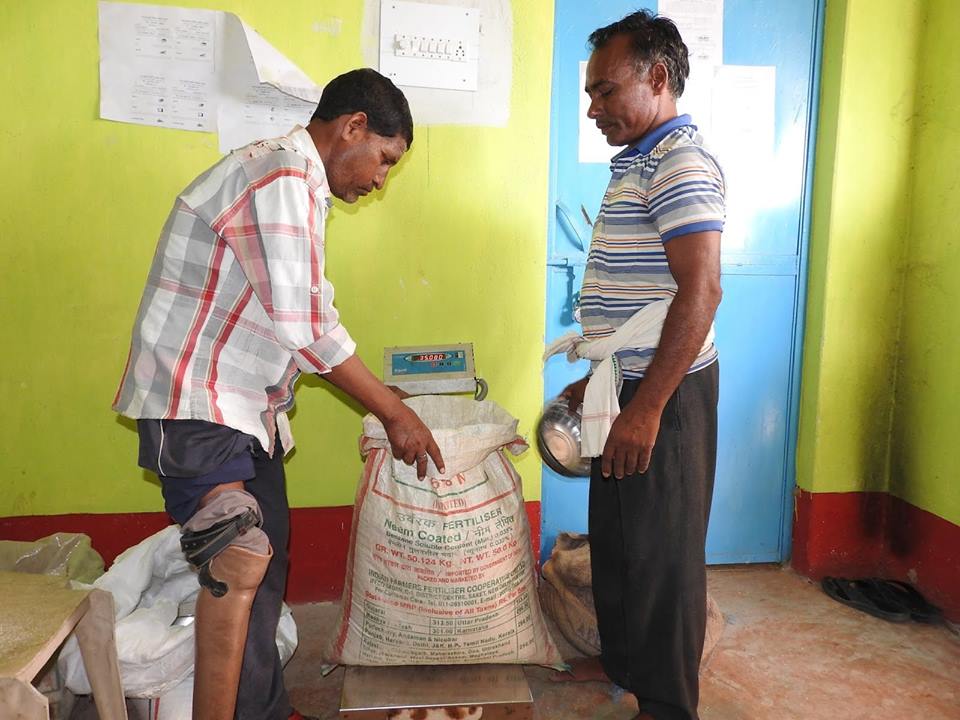 The first state in the country to ordain such a provision, Chhattisgarh was not only able to provide for 90 per cent of its population through its PDS scheme, but it also made optimal incorporation of technology for efficient procurement and distribution to achieve this goal.
This is a prime example of 'out-of-the-box' thinking. All states have some food distribution system – but how many laid the foundation so firmly, before implementing the policy? That's why the scheme was a success.
In 2013, Chhattisgarh launched its skill development programme, which was yet another pioneering policy that inspired similar initiatives to appear in many other states. Chhattisgarh was the first state in the country to include 'Right to Skill' as a fundamental right of the youth.
This made skilling as important as education. The state government put in place an extensively conceptualised framework that granted anyone falling under the age bracket of 14 to 45 years to rightfully demand skill training in listed areas, which the state would then take responsibility of providing within the next 100 days.
As in food, the ability to transform certain things into rights is breakthrough from rigid thought patterns and unimaginative policymaking.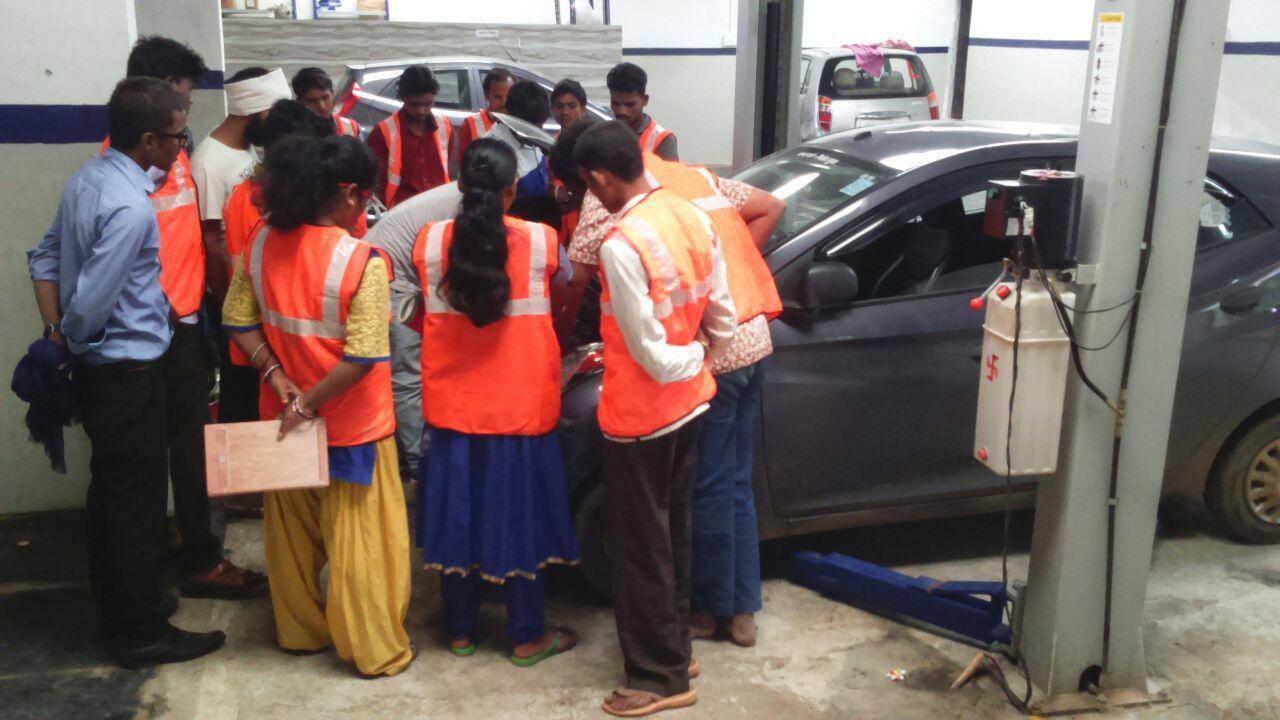 Today, as many as 800 courses under 109 categories have been identified – including information technology, electronics, textile, fashion design, banking and accounting, medical and nursing, sericulture, masonry, and poultry farming.
Having studied up to class 8 is the minimum requirement that one needs to fulfil to be part of this programme and over 2,600 Vocational Training Providers (VTPs) have been linked scheme, which includes both 'livelihood colleges' and private institutions.
Close to 4 lakh beneficiaries have been skilled since its establishment in 2015, with roughly about 1 lakh people being trained every year. And with visible success of the skilling programme and the change it has brought in the lives of the beneficiaries in last three years, the state is even more motivated to expand its reach by 100 per cent in next few years.
Just the way, Chhattisgarh 'started up' from scratch, the state government figured that as much as innovative policies played a central role to progress and development, it was equally important to support innovation and entrepreneurship as well. And what could have been a better to do so than support homegrown startup ideas!
Launched in 2016, Chhattisgarh Innovation and Entrepreneurship Development Policy invited citizens from all walks of life to come up with ideas and concepts for startups, which upon selection would be supported with interest free loans.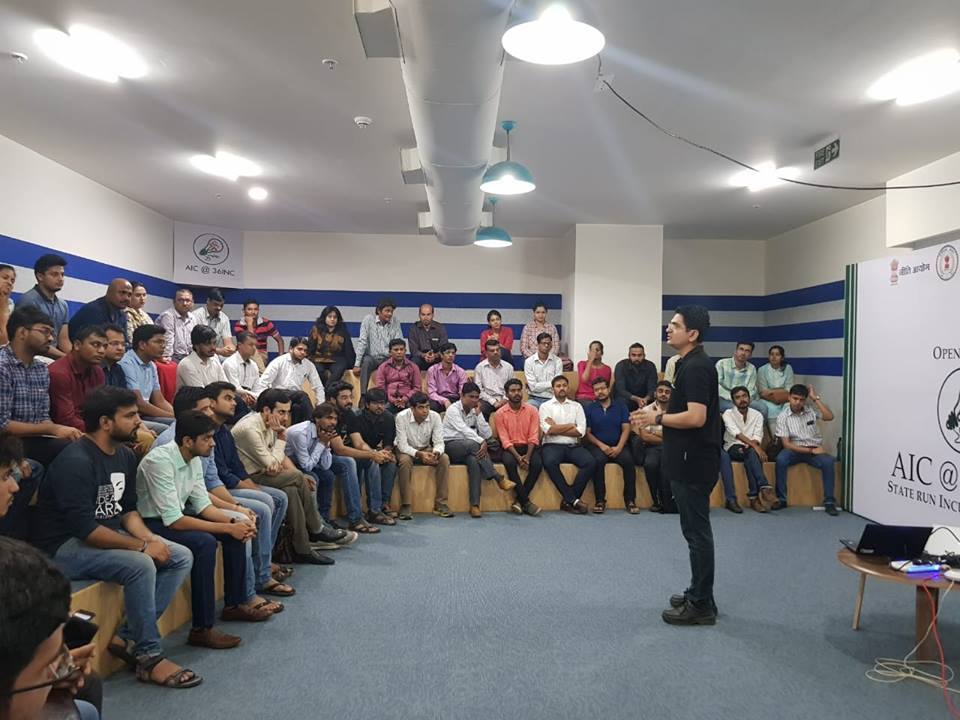 Taking the startup drive even further, the state launched its first startup incubation centre, 36Inc this year, which is equipped with 200 workstations to pave way for young entrepreneurs to transform their ideas into functional reality.
Under this one-of-its-kind entrepreneurship programme, a total of 43 startups have been already shortlisted who will be lent professional mentoring, technical assistance and financial aid for the next two years.
Yet another revolutionary scheme unfurled by the state is the Sanchar Kranti Yojana or SKY last year, under which 50 lakh beneficiaries across Chhattisgarh have been identified by the authorities to receive smartphones and network connections, along with the delivery of functional towers within their ambit for seamless communication.
---
You may also like: Prayas to Porta-Cabins: Chhattisgarh's Education Policies Are Re-Shaping The Future
---
For one to understand the significance of this scheme, it is essential to know that the cellular network penetration in the state stood at a disparaging 29 per cent—the lowest in the country until a year back!
Which means, three-fourths of households across rural regions in Chhattisgarh remained unconnected. And for those with basic feature phones, resorting to acts like climbing atop a mountain or even a treetop to call someone were the only viable options.
What made SKY a game changer is how the state changed who was targeted – the woman head of every household covered under the Socio-Economic Caste Census 2011/ National Population Register (SECC/ NPR) and BPL List 2007 in rural and urban areas respectively, along with all college-going students in the state including undergraduate, postgraduate, diploma and certificate students.
The distribution of mobile phones to women was envisioned by the state as a true step towards their empowerment, making them financially and socially independent.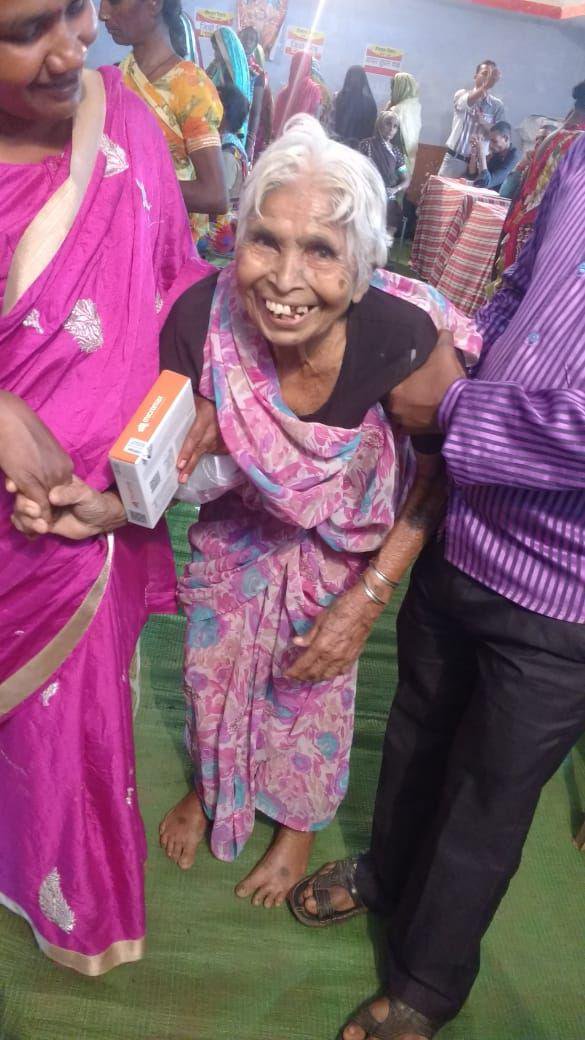 This is another example of lateral thinking. Anyone can distribute the phones, and most states directly build towers to increase connectivity. But a scheme like SKY hits two birds with one stone – connectivity and empowerment. Over 1,500 new mobile towers have been installed across the state that would now bring connectivity for the first time ever to over 1,400 villages.
---
You may also like: From 'Nothing' to Setting Benchmarks: How Chhattisgarh Revolutionalised Healthcare
---
Understanding such multi-functions of single policies is yet another way to ensure every policy has the maximum impact – something many policy-makers do even consider, but Chhattisgarh does routinely.
These innovative policies have definitely helped a relatively young state like Chhattisgarh take more substantial strides on the path of development and economic growth that not just other developing states but whole of the country can learn and apply.
(Edited by Vinayak Hegde)
Like this story? Or have something to share?
Write to us: contact@thebetterindia.com
Connect with us on Facebook and Twitter.
Tell Us More
We bring stories straight from the heart of India, to inspire millions and create a wave of impact. Our positive movement is growing bigger everyday, and we would love for you to join it.
Please contribute whatever you can, every little penny helps our team in bringing you more stories that support dreams and spread hope.