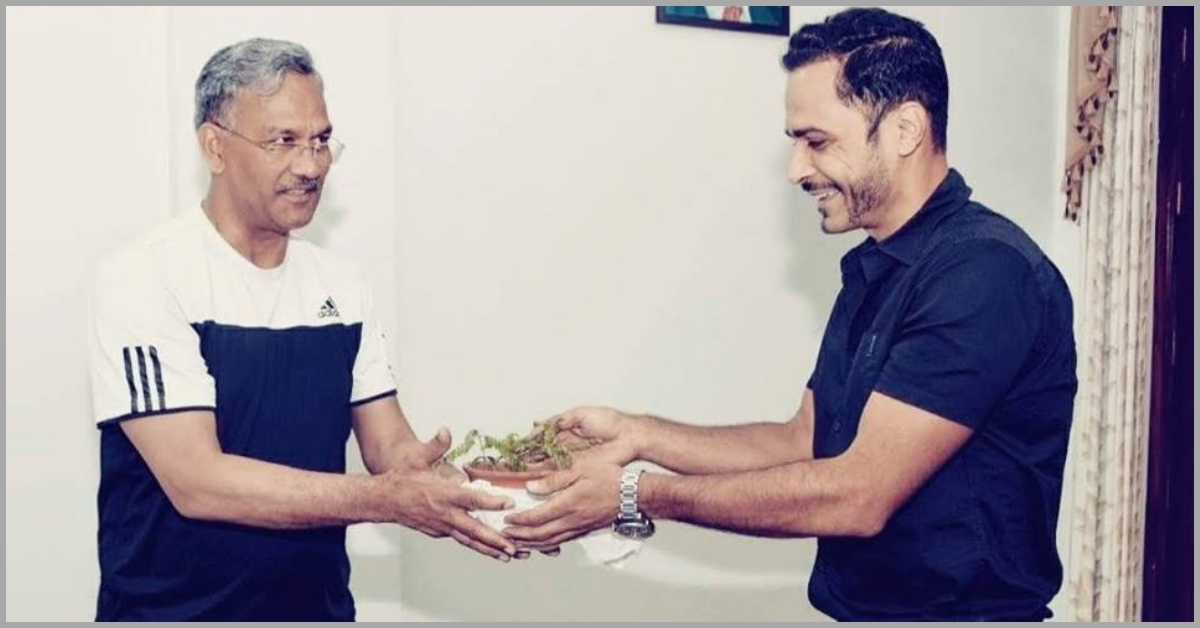 I did not want to go about it as a celebrity, by simply posing for the symbolic 'tree plantation drive' photo op. I wanted to bring about real change.
My name is Nitin Sahrawat. Although I am primarily associated with the film and television industry, this piece is about how I created a mini forest.
Disillusioned with everyday life, one sleepless night I left Mumbai with my dog, Thor. We had no fixed plan or destination in mind and had just decided to cherish the journey.
For days, we drove northwards from the city, discovering the quaint villages off the tourist circuit of Rajasthan. The kindness and warmth of the simple village folks was touching, as they shared their meals and opened their huts to us.
It was a beautiful and humbling experience, but one thing rankled me continuously. Every new village or town that I came across lacked trees.
Growing up in Dehradun in the 90s, trees were an obvious part of my life. I was too young to comprehend Malgudi Days, but its theme song provided my imagination with lasting background music, as I soaked in the best of nature while growing up in the Doon Valley. Dehradun was indeed a magical land for a child to grow up in.
The city was known for its British-era bungalows which had huge trees within their premises. The resultant microclimate ensured that while the rest of North India burned at the peak of summer, the Doon Valley didn't even need a ceiling fan. Imagine an entire city so full of trees, of all colours and foliage, that it could dictate its own climate.
My parents had built a new house in the Doon in the midst of the orchards, which I had so far been unable to visit. This was the oasis I was heading towards.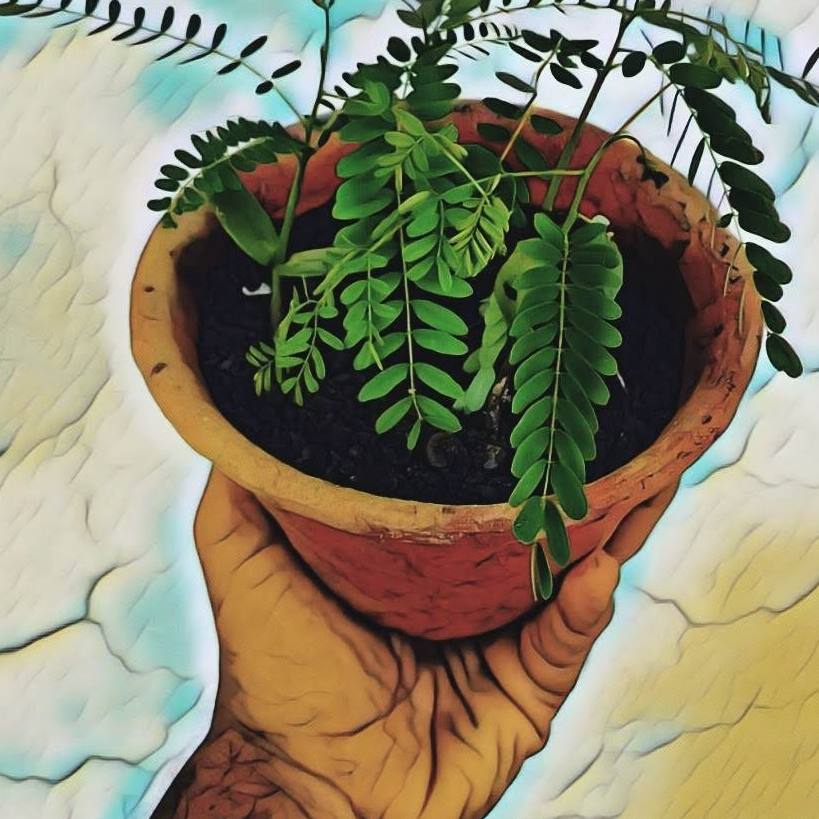 All those plans, however, changed the moment I entered the Doon city limits after a non-stop drive from Pushkar. I couldn't recognise the city that I was now driving in. The tree-flanked avenues were gone; the bungalows were being replaced by apartment complexes. And in the last few years that I hadn't visited Dehradun, it had changed beyond recognition.
As I entered the colony where my parents now live, I discovered that the mango and the litchi orchards had been replaced with the concrete of a huge apartment complex under construction.
I was looking forward to spending some time in the middle of an island of trees, but those trees no longer existed. Dehradun was almost on the verge of becoming another Mumbai—an urban mess.
The total helplessness of the situation sparked a fire in me. It filled me with a purpose and a passion that I hadn't felt in years. I decided to plant trees.
---
Also Read: Live in the City but Want to Grow a Mini Forest? This Unique Startup Will Help You!
---
I did not want to go about it as a celebrity, by simply posing for the symbolic 'tree plantation drive' photo op. I wanted to bring about real change.
And so, I approached the local government, requesting them for fifty trees and tree guards, and permission to plant these on the streets around the colony.
The request was approved, and I went to the designated nursery to pick the trees. It was one of the most beautiful experiences of my life, almost like being in a candy shop, where I could choose 50 of whatever I wanted. Trees of varying colours and foliage, the native and the exotic.
However, I had a fixed plan in my mind and did not get carried away. I wanted a uniform growth throughout the colony, so I chose Gulmohars for the shade and the colour, and Asoka trees for their grace. I loaded the delicate saplings in the backseat of my ever dependable weathered car gently, and drove homewards, sporting the biggest grin in years.
It didn't take me long to realise that planting trees was the easy bit; it was the looking after of the saplings until they were strong enough which was the real work.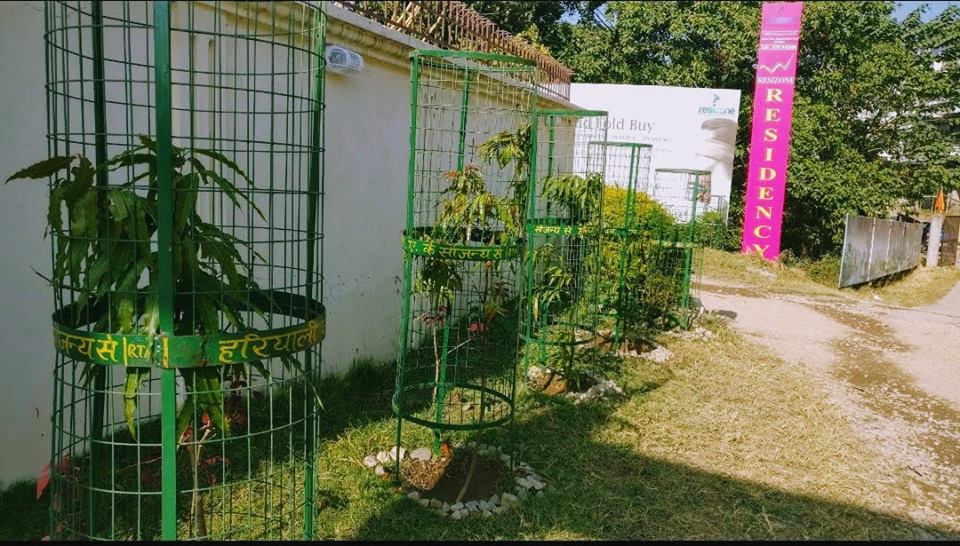 My first step was to clear out the semi-forest land which had been overrun by the lantana weed and the congress grass. Given how quickly these plants spread if even a tiny portion of their root remained, by any means, this was no easy task. So I borrowed my father's gardening tools and prepared the land for the plantation.
Next, I began to dig holes for the fifty saplings. Over a few days, I managed to do this by myself. I chose not to outsource the manual labour because I wanted to experience the dignity of doing it on my own. I knew that getting my hands dirty in the mud would teach me more than any textbook would.
Every evening, Thor and I would water each plant, no matter how far it was planted. I had placed a tank of water in the boot of my car, and we drove around the neighbourhood, delivering water to the newly-planted plants.
While on these evening walks/drives, I would also forage for native plants growing in the wild, and carry with me any unique species, which I then planted beside the trees. This made the area around the trees look neat. Amidst all this, I also created a natural hedge of duranta grass, which ran unbroken throughout the neighbourhood, landscaping the area.
---
You May Also Like: This 25-YO Engineer is Helping Villagers in MP Grow Forests in Their Backyards!
---
The internet was very useful to me in all this. Whenever I was clueless about the name or the nature of a plant, I would look it up on Google and learn on the job. There were challenges too—I had developed huge blisters because of poisonous plants like Carribean copper bush—and the frequent disagreements with my parents who thought I had lost my sanity! It was challenging, but creating something like this was beautiful.
Then, I assigned names to all the roads in this fast-urbanising neighbourhood on Google maps, to give each road its own identity and prevent future encroachments by unauthorised slums that were coming up everywhere, by the riverside, and in the hills.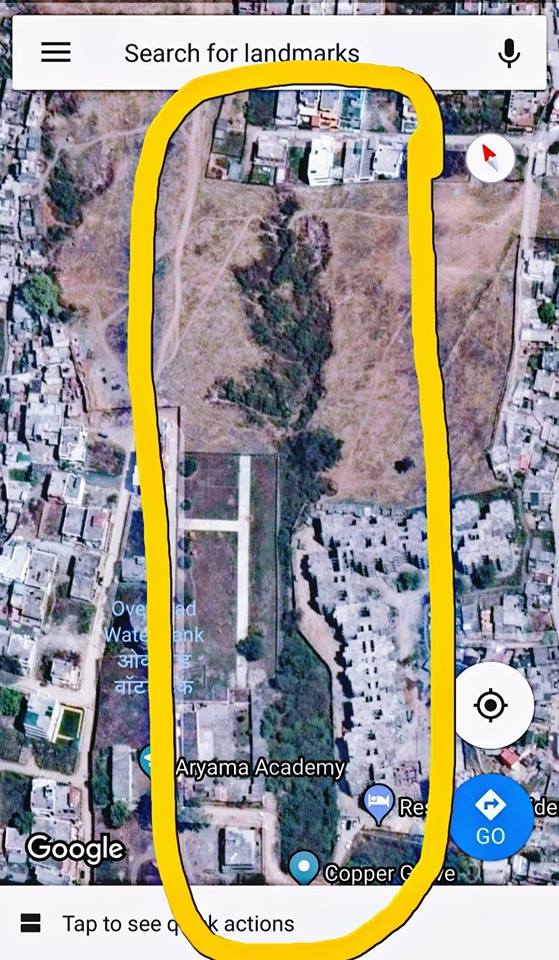 Another thing I made sure to do was the creation of water channels. I dug out channels so that rainwater could be diverted towards the grove of trees, helping increase the groundwater of the area.
All this required time and undivided attention, so I took a break from my acting work and devoted myself to the survival of my trees. During this phase, I was never away from Doon for more than a week. This ensured that every tree survived, and within two years, this area became unrecognisable from when I had first visited it.
Inspired by the success of my mini-forest, I decided to take this tree plantation initiative to the next level.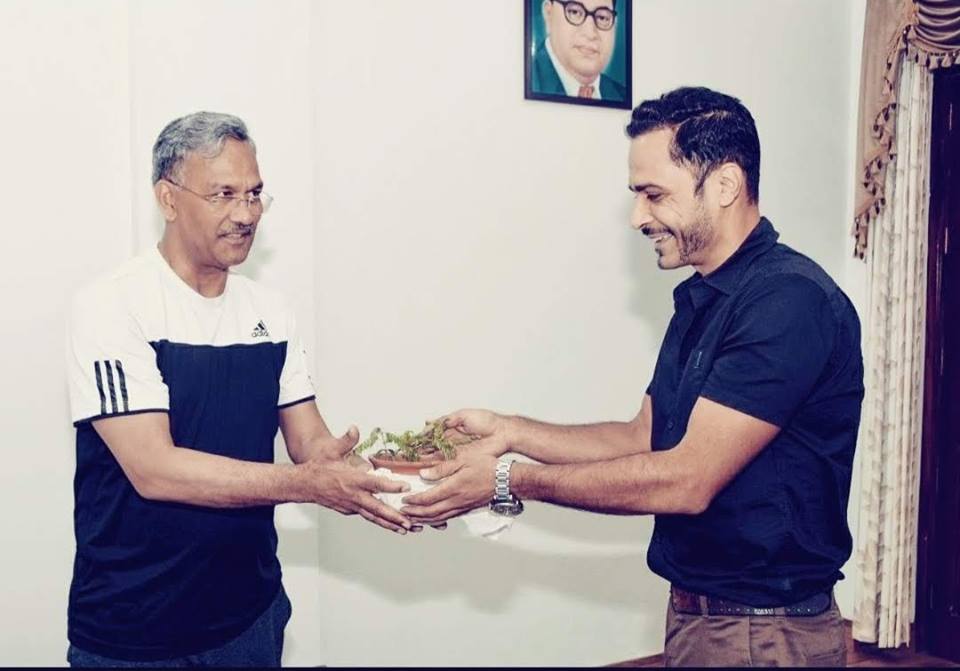 I met with the Chief Minister of Uttarakhand, T S Rawat, requesting his administration to allow me to plant trees on vacant municipal land, and for coordinated tree plantation drives throughout the city of Dehradun.
I proposed that each colony/neighbourhood of Dehradun would have its own tree and correspondingly, its own colour. A neighbourhood in which Gulmohar trees would be planted would look orange, while other colonies in which Jacaranda or Amatas were planted, would acquire blue and yellow shades, respectively.
This would make the Doon Valley look like a bouquet of flowers when viewed from the adjoining hills of Mussoorie and Rishikesh and promote the city as a tourist destination in its own right, instead of being a pitstop on the way to Mussoorie. This plan will contribute to the creation of jobs and prevent the migration of local youth to other metropolitan cities of the country, a continuous challenge that Uttarakhand faces.
In addition to this, I proposed creating an 'Atal Vatika', a grove of trees where a mixture of native and assorted trees would create a unique ecosystem. This grove already hosts an adorable mongoose family, along with birds, the likes of which I had never seen in Mumbai. It's already a mini forest in the middle of the city, and I intend to make it greener with the plantation of 200 more trees.
The proposed Atal Vatika already has a grove of twenty Cadamba (Kadam) trees, which might be one of the largest groves of this beautiful tree in India.
Finally, I aim to connect the Vatika with the Swachh Bharat Mission because it not just about the removal of garbage from the roads, but about creating a harmonious living space around us, which provides a stress-free environment for the all-round growth of individuals, and families.
---
Also Read: This Engineer Grew a Fruit Forest in His Backyard & You Can Grow One Too
---
This adventure taught me that the government and the bureaucracy can go out of their way to help you if you are confident about your plan and have no hidden agenda.
My agenda was simple. I wanted peace, and I wanted trees so that future generations can create some tree-centric memories of their own. All I had done was set out on a drive from Mumbai, and here I am.
The Atal Vatika movement is spreading, with people creating their own versions in their respective cities. I aim that each Indian city should have at least one Atal Vatika – an urban mini-forest created by the citizens through scientific tree plantation drives on vacant land.
To know more about Nitin's initiative or participate in it, get in touch with him on Facebook.
(Written by Nitin Sahrawat and Edited by Shruti Singhal)
We bring stories straight from the heart of India, to inspire millions and create a wave of impact. Our positive movement is growing bigger everyday, and we would love for you to join it.
Please contribute whatever you can, every little penny helps our team in bringing you more stories that support dreams and spread hope.