---
---
For the people of Khedi, a remote village in the Niwali taluka of Madhya Pradesh, the only source of income to earn a square meal a day is agriculture.
But if you were to visit this village in September or October, when the first cycle of farming has just ended, a rare sight would grace you.
Bags are packed, valuables held close, children bid their school friends goodbye. Travelling long distances from the heart of the country, most of these villagers mass migrate to states like Gujarat and Maharashtra in one hope – to earn a living as landless labourers.
The reason? Water sources in their village have dried up, their hand pumps lie defunct, and monsoons erode their topsoil to the extent that it retains no water, rendering the land purposeless to support immediate vegetation after the first cycle of farming.
It is hard to fathom how this village that once bloomed with lush green patches and forest lands now lies arid and dusty for most parts of the year, unable to support its own people.
But one 25-year-old engineer, Gautam Kumar, is set to change this. An SBI Youth For India fellow, he traded his chance at earning a hefty paycheck to reforest Khedi and two other remote villages in Madhya Pradesh – one patch in the backyard and one household at a time!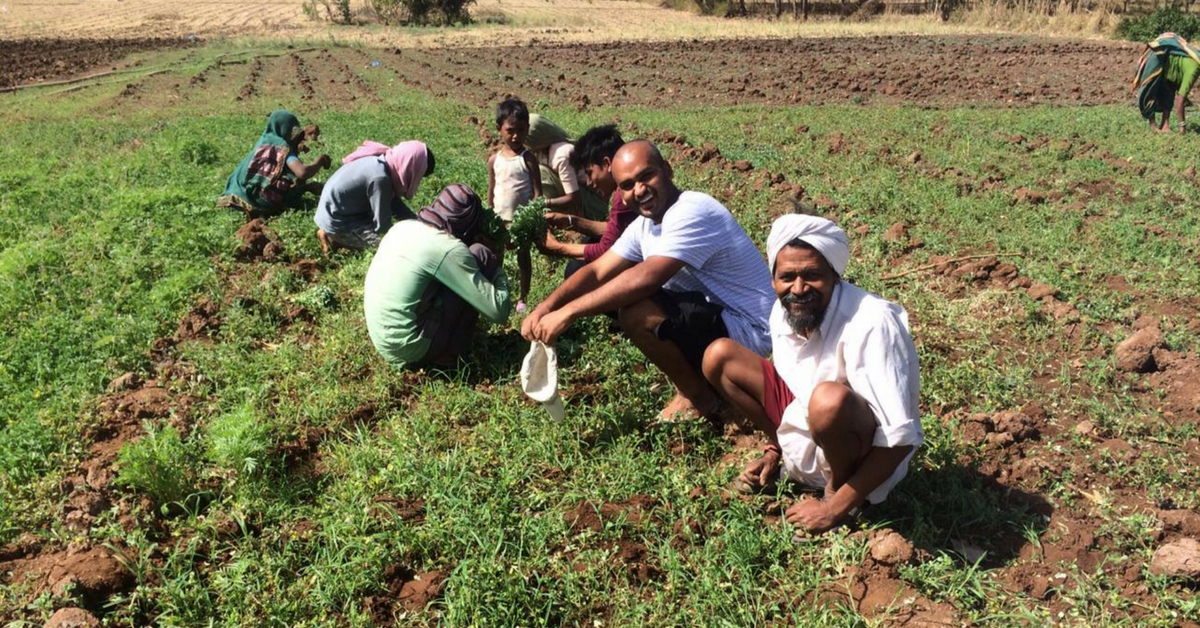 Confused? Well, this young engineer is using the renowned Miyawaki method to help the villagers grow their own native forests in a minimal space of 100 sq.m!
Gautam grew up in a village in Bihar and studied civil engineering at Tumkur's Siddaganga Institute of Technology. And while a cushy corporate job would have been the easier route to take, the socially-inclined engineer was drawn to the 13-month long fellowship, which aims to transform lives and communities through on ground work.
Gautam was posted to Niwali as part of his fellowship in August, where, alongside Partner NGO, Aga Khan Rural Support Programme, India, he is helping bring back the villages' green cover.
---
If you too want to strengthen rural India for a better tomorrow, join the SBI Youth for India fellowship and make this year, your #YearForChange. The applications for the 2018-19 batch are now open. To apply, log on here and submit your online application:
Unable to view the above button? Click here
For more enquiries, write to contactus@youthforindia.org
---
Speaking to The Better India, the SBI Youth for India fellow shares,
"When I started interacting with my village and creating awareness about how the lack of natural forests was affecting their daily lives, I realised the people here didn't care about the environment, carbon footprint or ozone depletion . And while they have had a rich culture of worshipping and protecting trees, over the years, their biggest concern has become their next meal. So I knew, I had to come up with a technique that wouldn't sabotage their source of livelihood – agriculture."
The villagers had always been forest dwellers, who cleared out the land to begin farming.
Considering this, Gautam couldn't have possibly asked any of these farmers – who were struggling to grow their crops – to give up acres to create forests. And that's when the technique of asking for no more than 100 sq.m came in handy.
What also inspired Gautam was the work of Afforestt, a startup known to convert any land into a self-sustainable forest in a couple of years.
"Afforestt uses the Miyawaki technique to reforest areas using small patches of land. It was the genesis of the idea. I spoke to the villagers about how all they had to dedicate to grow a forest was a 100 sqm patch of land (which was (1/40) of one acre). That helped them get aboard from the word go. Most were excited at the very prospect of how one could grow a forest in such a small landholding."
Gautam describes how the forest department today is focussed on 'plantation' – which differs from creating native forests.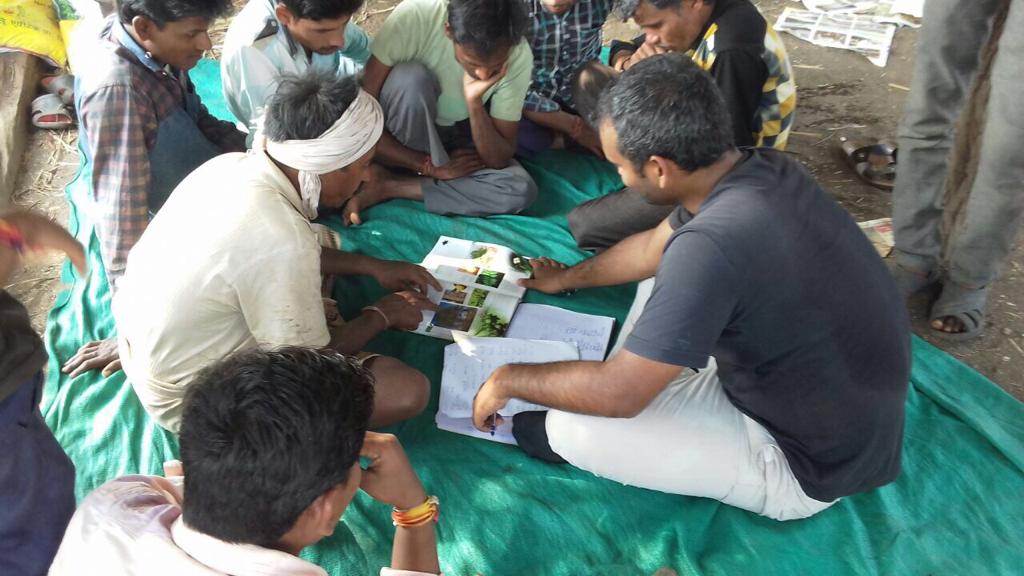 "As part of these plantation drives, most forest lands these days are covered with teak, which is known for its commercial and industrial use. These species don't do much to support the ecosystem of natural forests. They don't attract biodiversity or microbial activity. And that's where the Miyawaki technique differs. It grows a forest for the sake of letting it grow, not thinking about what commercial benefits it will earn you in the long run."
Gautam explains the intricacies of this technique of foresting developed by celebrated Japanese botanist and forest expert, Akira Miyawaki saying, "Much of forest lands loses their fertility when their native species are uprooted and alternated with alien species that don't belong. This also attracts different life forms that are not suited to the ecosystem causing further damage."
The Miyawaki technique places a premium on the careful ground research of natural forests to understand their composition. From the most dominant species to the minor ones, you need to create diversity as you try to replicate these natural forests in your backyard.
With adept research, Gautam has narrowed down on about 25 varieties they want to grow. These not only include fruiting species like mango, jamun etc. but also have a diverse mix of nitrogen-fixing species to complement the light soil and increase water retention capacity, species that attract birds, bees and butterflies, medicinal plants, species that produce fodder for livestock and even those which don't do much apart from creating diversity in natural forests.
"What is crucial in the Miyawaki method is how do you plant such a variety in a small space of 100sq.m," says Gautam.
"We select and plant native species in different layers based on their heights. While the canopy layers shoot up, the smaller trees form a mid layer, and the shrubs stay lower. This makes sure that none of these species fights for vertical space. In the space of one meter, you can grow about three different varieties, multiply this by 100 sqm. And that's how you grow a forest in 100 sq.m," he says.
Gautam also describes how the thick mulch of biodegradable waste found on forest lands, known for maintaining soil moisture, can be replicated in backyard forests too.
"Damp soil is very good for microbial activity, which creates humus, which in turn is food for vegetation. Once you have planted the native varieties, you can cover them with a thick mulch of biodegradable waste, which not helps increase the yield, but improves the quality of crops, enhances weed control and conserves water."
Since forests lands are voluminous and have plenty of air pockets, the farmers have to take special care to make sure that the soil is dug deep enough and mixed with bio waste to help the roots penetrate the ground and some water absorbing biomass which enhances the water retention capacity and gets the soil conditions on par with forest lands.
Gautam, who cycles a distance of 20km for 45 minutes one way every day to reach these villages, is now looking forward to working with helping 15 households.
While the village lacks any water to serve vegetation at the moment, Gautam alongside the households is all set to start the plantation next month.
"We will have completed the plantation by the end of June," he says.
So why didn't he just ask local authorities to give him the land?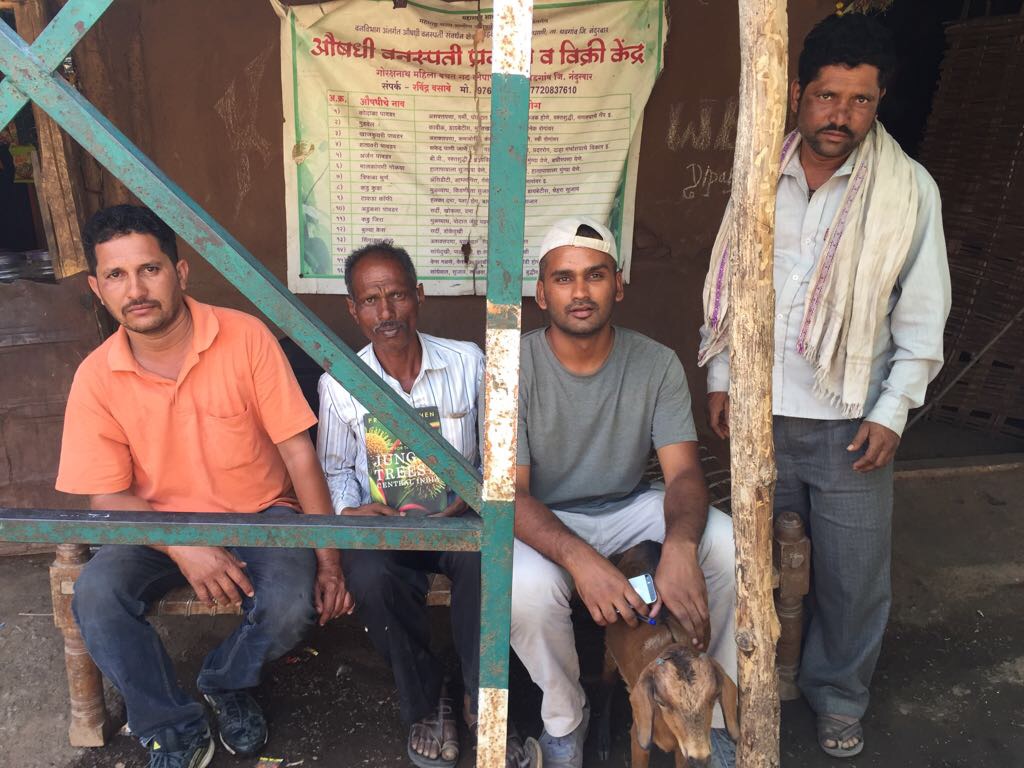 "The idea is to let every household in this village take ownership of the patch of forest they grow. Of course, the Miyawaki method can be used on acres to create a forest in years, but what about the long-term maintenance? We wanted to create a sense of community ownership and responsibility among to nurture their own forests," he quips.
"Imagine if every household has its own native forests in their backyard, we could revamp the entire village one patch of land at a time," he adds.
Describing what keeps him going despite the struggles associated with the project, Gautam says,
"I have seen my villagers mass migrate to neighbouring states to toil as landless labourers. It isn't merely their homes they are leaving behind; their kids lose out on education, they struggle to make government documents and battle to fulfil their most basic needs. They have no water, without which there would be no agriculture and no employment. I am not just planting trees but also an idea. I want to plant the right seed with each household and enable them to make maximum use of this resource. The day I can restore the green cover of these villages, to make sure the people here don't have to migrate for survival,the purpose of my fellowship will be fulfilled."
---
If you too want to strengthen rural India for a better tomorrow, join the SBI Youth for India fellowship and make this year, your #YearForChange. The applications for the 2018-19 batch are now open. To apply, log on here and submit your online application:
Unable to view the above button? Click here
For more enquiries, write to contactus@youthforindia.org
---
(Edited by Vinayak Hegde)
Like this story? Or have something to share?
Write to us: contact@thebetterindia.com
Connect with us on Facebook and Twitter.
NEW: Click here to get positive news on WhatsApp!