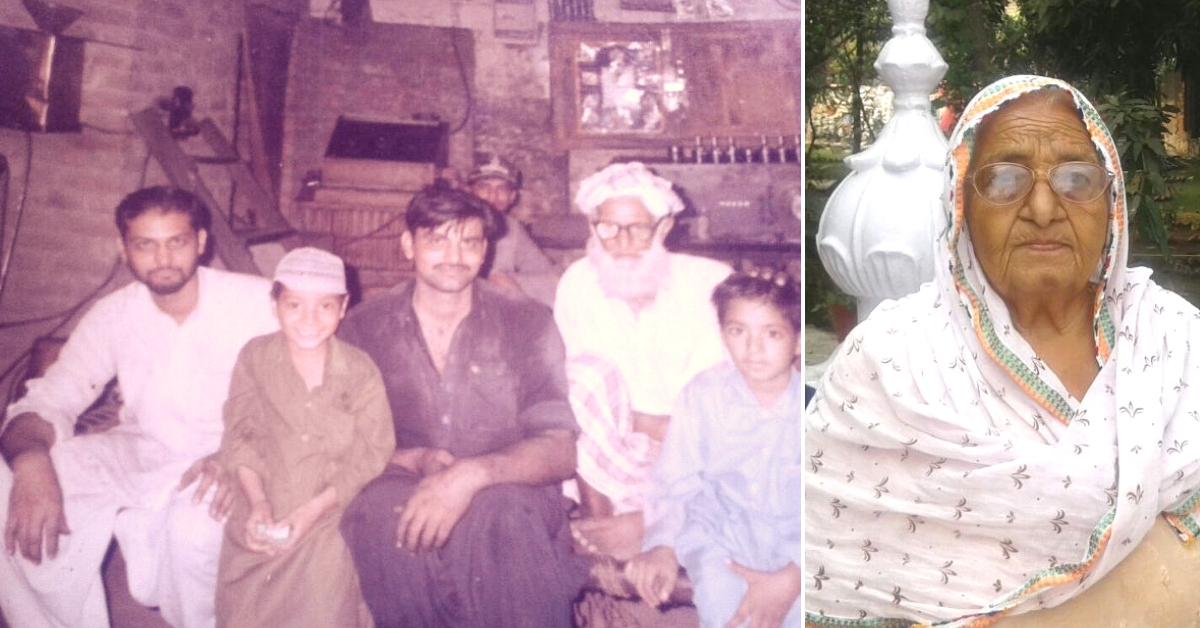 Hamid Begum, who was six years old then, remembers vividly, her family living in Tanda, Punjab, when hooligans started a witch hunt on the Muslim community.
Not long ago, India and Pakistan celebrated their 72nd Independence Day. A day that reminds us of what both the countries went through under the hands of the Britishers, and also, what we did to each other!
The decision of 1947 tested the endurance and the perseverance of colonial India and her citizens. When the countries celebrated their hard-earned freedom, Punjab province was dripping blood. The announcement of the divide created a ripple effect of chaos, murder and incendiaries. Lives uprooted, families separated, women and children raped in front of their family members and communal tensions by the mischievous elements of the society, while the government's helping hands failed to protect people.
Families, irrespective of faith and belief, lived together in a perfect harmony of brotherhood and oneness but the night of 1947 turned friends into foes. Years of togetherness lost their value. Hindus and Muslims despised each other for their religious holdings, falling for the bait set by the departing British.
The tempestuous year of 1947 has become a case study for the world when people had hit a new low to hate each other for their religious beliefs, forgetting the bond they shared.
But then I came across a Muslim family living in Adampur near Jalandhar district of Punjab, which showed a completely different picture, restoring hope in humanity.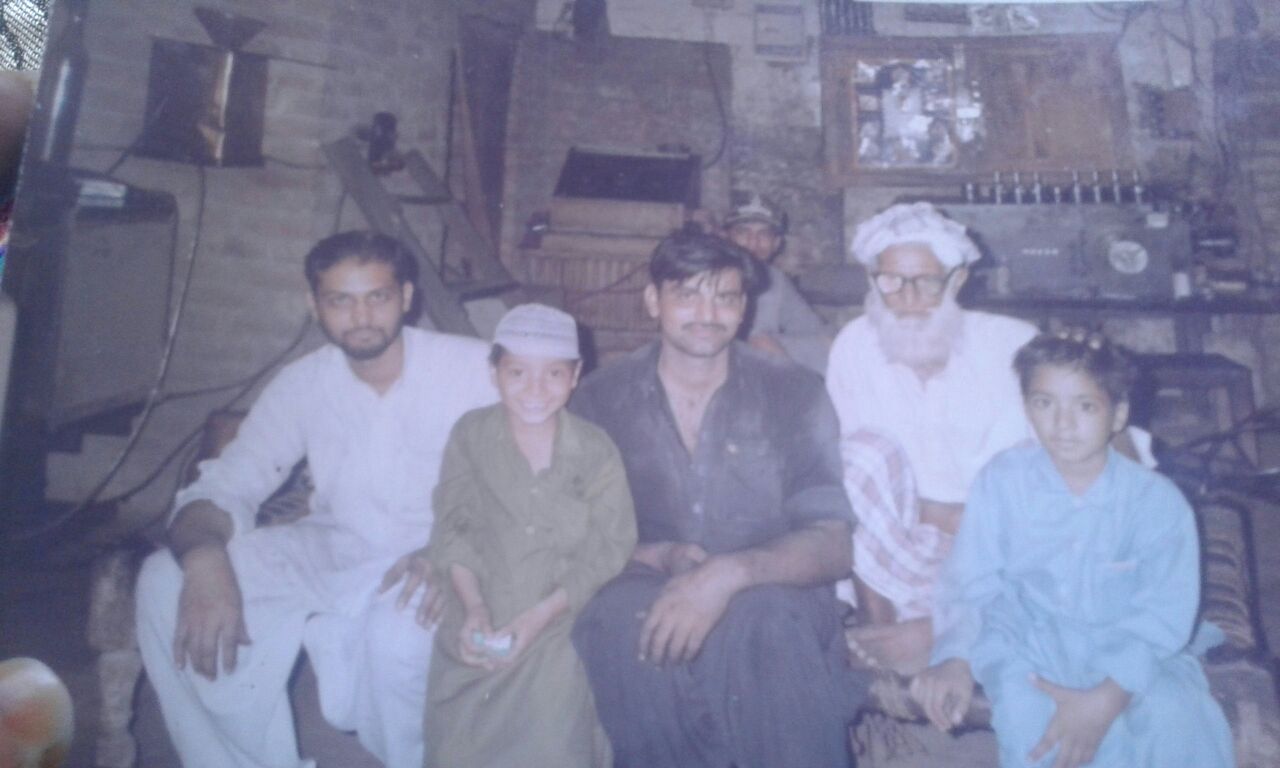 Hamid Begum, who was six years old then, remembers vividly, her family living in Tanda, Punjab, when hooligans started a witch hunt on the Muslim community. The picture stated by her was the same as what Hindus in Pakistan saw and suffered: ruthless killings, dacoit, rape, and everything inhuman.
News and occurrences spread through word-of-mouth, rooting fear in their hearts. Families had started vacating villages for the newly cut-out land, Pakistan. Hamid Begum's family was the last one to move. The men in her family worked for the zamindars (landlords) who were Jatt, who persuaded them to not to leave and made sure of their safety when others in the area were out on a killing spree.
The region around Tanda had seen a tremendous loss of life and property from the hands of the mobs, driven by rage. But the Muslim families of Ayyapur village who were given protection by their zamindars were safe. They kept their eyes out and were proactive in securing the region.
The memory of an incident came up to 76-year-old Hamid Begum as she flipped the pages backwards, "Some people reached our village frisking us (Muslims). They asked a Jatt resident who was quick to deny the presence of Muslims around, saying the entire Muslim population had already left for Pakistan. They gave us new names to conceal our identities. They named me Sukhjinder Kaur."
---
Also Read: 70 Years Later, My Grandmother Remembers Partition, and the Muslims Who Saved Her Father's Life
---
Police made many people (Muslims) leave for Pakistan. They forced themselves onto them with lathi charge. Families were dragged to camps in Jalandhar, later made to board the train to Pakistan. Somehow, the information about the trick leaked and reached them. Hamid Begum's family was also threatened. They were blackmailed to spill their true identities, but with the zamindar's backing, nobody dared scratch them. They hid the families inside their havelis and informed personnel that the Muslims had left for the camps in Jalandhar. Young girls and women stayed with Sikh families for quite long and were given protection from ongoing riots and observant personnel.
The help of Sikhs and Hindus didn't end here.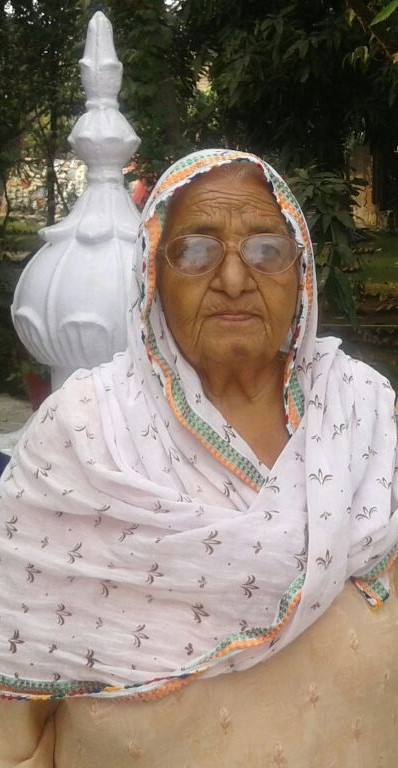 Postal addresses and the benefactor's names were under constant observation. Muslim families, who were separated in the chaos, were informed about the well-being of their loved ones over the exchange of letters which were always addressed to the zamindars, instead of the receiver. This helped many families reunite once the dust settled.
"Tab logon ka apas me pyaar bohot tha. Dharam alag ho jane se pyaar thodi kam ho jata hai. Sabne bohot saath dia, tabhi hamare parivaar aaj salamat hai," added Mukhtar Bibi, daughter of Hamid Begum. (People shared a loving bond at that time. Differences in faith did not affect the love. Everyone cared for us, and that's how our families are alive today.) Meanwhile, half of her family had moved to Punjab in Pakistan, inviting Hamid Begum's family to join them there.
But they chose to stay back, and she thanks her supporting neighbours who saw them as human first and Muslims later.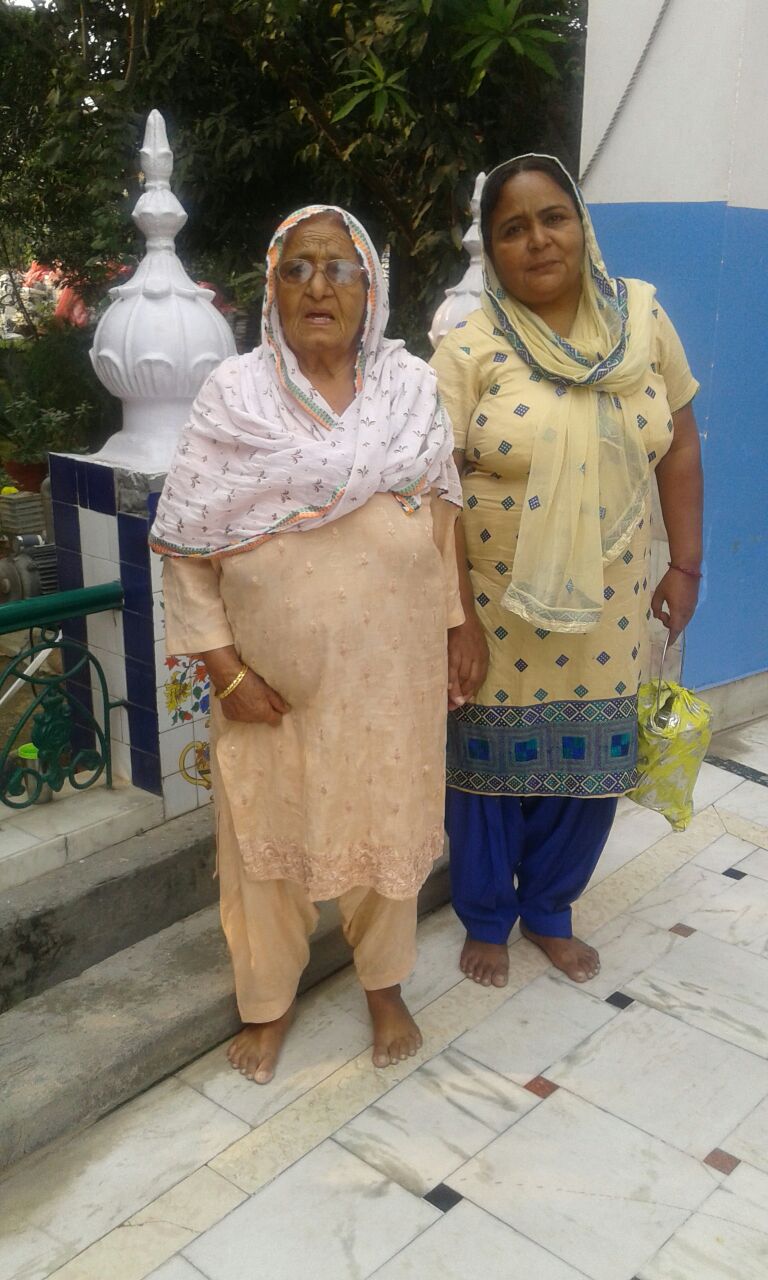 One of her maternal relatives who chose to relocate to Pakistan traced Hamid Begum and her family a decade later. They wrote to her by addressing her neighbouring Hindu family.
The wise had truly said that only tough times tell you who your true well-wishers are. British India's partition was expensive. It came with the expense of lives at both the ends, which is mourned to this day. But now that we breathe in a free country after seven decades, are we still united?
There must be some Durga Rani at the other end of the LoC, who might have similar stories to share. But we're busy clinging on to the bait left by the colonisers.
(Written by Jincy Chacko and Edited by Shruti Singhal)
We bring stories straight from the heart of India, to inspire millions and create a wave of impact. Our positive movement is growing bigger everyday, and we would love for you to join it.
Please contribute whatever you can, every little penny helps our team in bringing you more stories that support dreams and spread hope.