Bhavesh Bhatia lost his eyesight in his early 20s. As the light faded from his eyes, instead of lamenting on his fate, he decided to learn the art of candle making and light up the lives of others like him. Bhatia today runs a huge candle manufacturing enterprise that provides employment to hundreds of visually impaired people and has clients across the globe. Read how this inspiring man converted this disability into an opportunity.
"Manzilo ko kabhi ye na batao ki tumhari takleef kahan hai…lekin takleef ko zarur ye batao ki manzil kahan hai," (Do not tell your destination your troubles, but do tell your troubles what your destination is) says Bhavesh Bhatia.
For years now, he has been spreading light in the lives of thousands of people but he himself is unable to witness the same.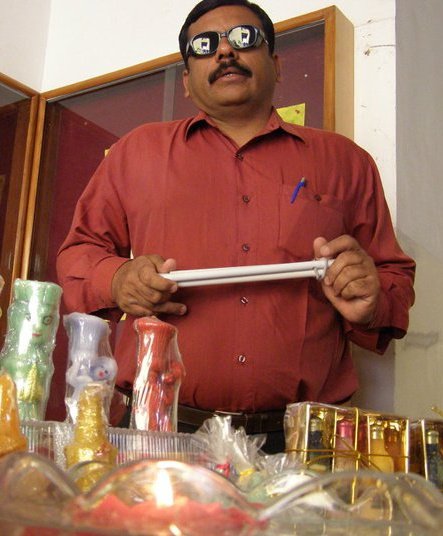 Bhatia is visually impaired, but he did not let this make him dependent on anyone else. Rather, he converted this disability into an opportunity by learning the art of candle making and starting a candle manufacturing business which now has grown to an extent that it caters to the needs of clients across the globe.
Born in Anjar village of Gujarat, Bhatia and his entire family shifted to Mahabaleshwar when a severe earthquake hit Gujarat in 1956. He was not born without vision but lost his eyesight to retina macular degeneration in his early 20s.
He worked as a telephone operator at a hotel in the city but his fading eye came in the way and he had to quit his job. Belonging to an economically poor background, he could not afford to and did not want to sit idle at home.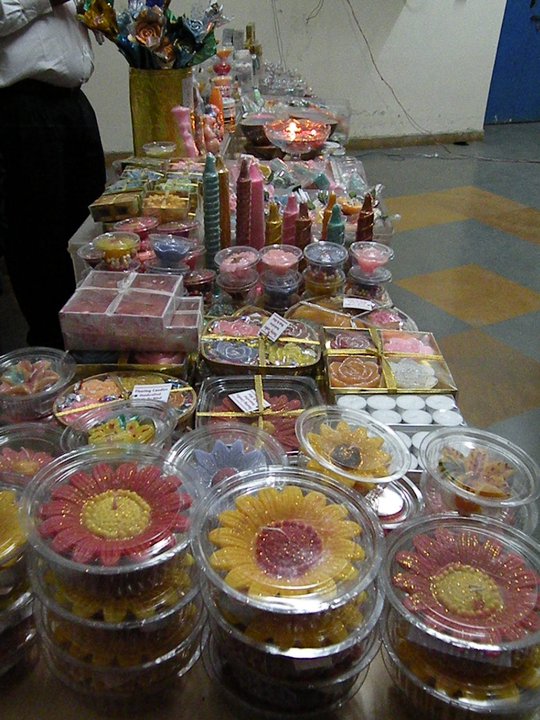 Not one to sit and waste rest of his life, he did a candle-making course at the National Institute of Blind in 1999. "After the course, I took a handful of candles and started selling them on a 2×2 table at a roadside," Bhatia remembers.
Since then, he has never looked back. What started as a small step to earn a basic livelihood has now transformed into an enterprise called Sunrise Candles which manufactures over 9,700 designs of candles and provides employment to 225 visually impaired people.
"I know how important it is to have a job and an income. It gives you a sense of confidence. I want to help people who have faced similar challenges as me," says Bhatia.
Bhatia not only provides employment to the visually impaired, but also trains them in the art of candle making. "The idea is not to just provide a temporary livelihood. I want to empower them so they can take the skill to their home and start something of their own," says Bhatia.
A helping hand
A twist came in Bhatia's life when he met Neeta. She came as a tourist to Mahabaleshwar and was so impressed by Bhatia's dedication that she asked him to marry her.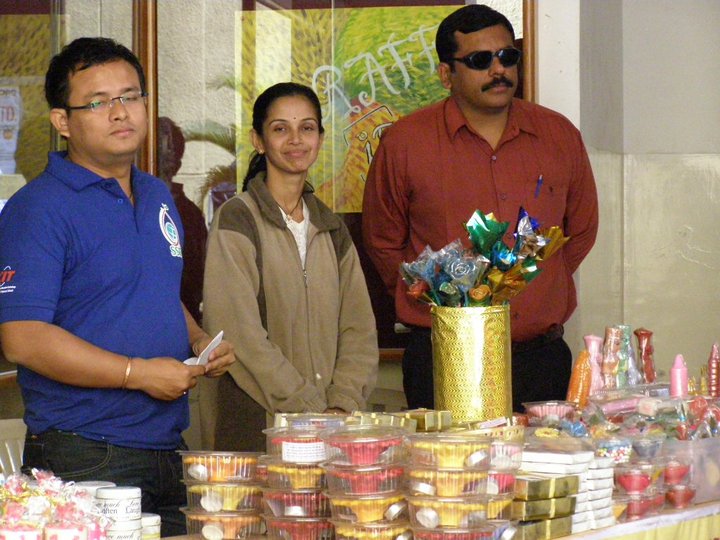 "I was surprised. She initially came to help me with my business and suddenly after 15 days she proposed marriage and told me that she wanted to spend her life with me because she believed in me. I was so moved and happy," says Bhatia.
Since then, Neeta has played a key role in making Sunrise candles reach the scale where it is now. She got a two wheeler to take Bhavesh and his candles across the town. But she later learnt driving a four wheeler which made things a lot easier for the couple.
"She takes care of a lot of work. From handling the bills, bank transactions and even driving the van, she has been a great support," says Bhatia.
Spreading light
Sunrise candles uses 9 type of waxes to make various candles. Bhatia also claims that they are probably the first to use wax from the honeybee combs in Mahabaleshwar. "This type of wax is both eco-friendly and gives a herbal effect to the candle," he says.
They also create candles out of vegetable wax using wax from Pan tree. "The USP of our candles is that we are eco-friendly and do not use any artificial colours or fragrances. Instead we use natural fragrance like mogra, rajnigandha, etc. Also, our candles are smoke free," he says.
Bhatia and his team create candles in different shapes and sizes. Some of their candles are as tall as eight feet. The team is trained for two and half years so that they deliver the best quality. "We make sure that every employee is paid from day one," says Bhatia.
Thanks to sunrise candles, hundreds of visually paired people are able to get a stable income of around Rs.12,000-Rs20,000 per month. They have become self-dependent and more motivated.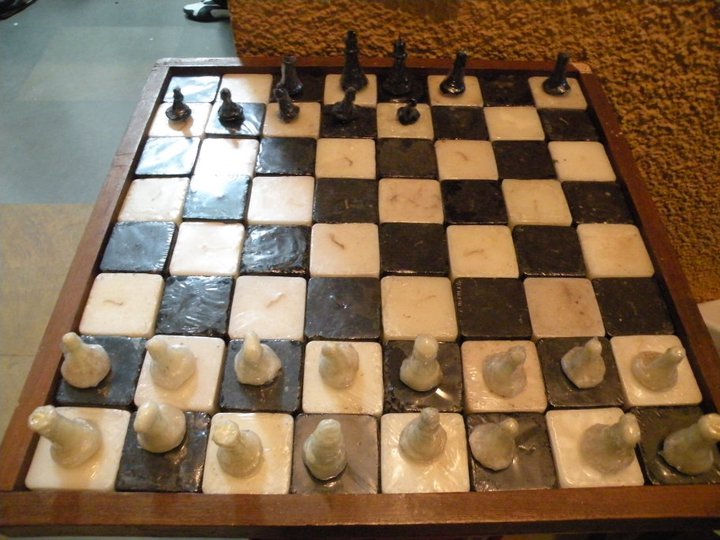 Scaling up
Bhatia initially started with 10 kgs of wax. Now even 200 tons of wax per month is not enough. Sunrise candles, with immense dedication and skill, has reached a scale where it delivers candles to clients as big as Reliance and Big Bazaar.
"Reliance once offered us a grant to expand our business. But we refused saying that if you want to help please give us more work. They were so impressed with us that till date they give us huge orders of candles and wax items," Bhatia exclaims.
Bhatia's most valuable possession is a wax statue of Narendra Modi which he made last year. "This is just one example of our creativity. We create candles and wax statues of various interesting shapes and sizes. It is the quality of our work that has made us survive in the market," he says.
Remembering the old days, he recalls that initially it was really tough to create the market. But gradually, with dedication, their team has managed to build a network of permanent clients who place orders from several countries across the globe. Sunrise Candles has expanded so much that it even procures wax from places like UK.
Jack of many trades
Apart from being a successful entrepreneur, Bhatia is also a national level Paralympics champion. He has 109 medals under his name in shot put. He is also a trekker and a runner, and is currently preparing for the 2016 Paralympics Games in Brazil.
He has also started a small orchestra with a group of friends. "I believe you should live your life to the fullest with whatever you have. I feel blessed enough to get everything in life," he says.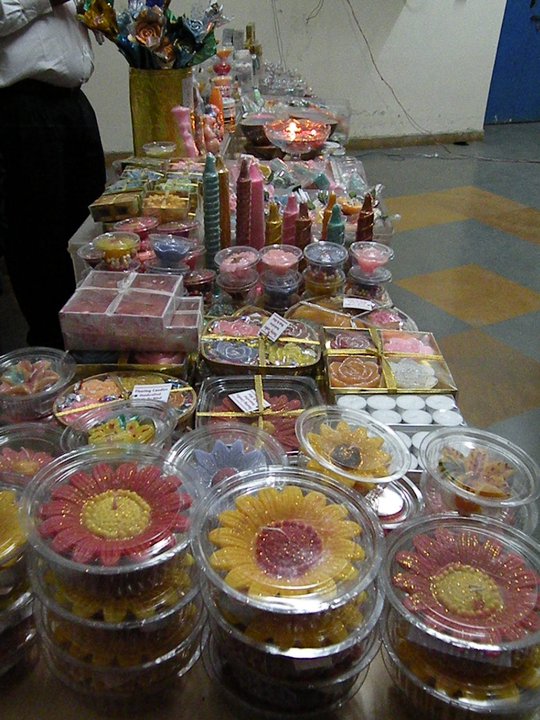 The future
Bhatia wants to expand his business further by opening stores in other cities across India. He also plans to tie up with more leading online sellers for a better reach. "All we ask for is more work, we don't need donations. We believe in sustaining ourselves with quality work," he says.
People like Bhatia set an example of how one can overcome a disability and emerge as a winner.
Like this story? Or have something to share? Write to us: contact@thebetterindia.com, or connect with us on Facebook and Twitter (@thebetterindia)