While we gear up to celebrate the festival of lights with our family and loved ones, the girls in Asia's largest and the world's second-largest red-light district rally around to offer comfort and kinship to each other while they are miles away from their families. They sit together, pray and light diyas instead of bursting crackers as they believe it pollutes the environment! Take a peek at life in a brothel and learn how, despite their vulnerabilities, the women have learnt to live a full life.
Bracing themselves for brisk sales for Diwali, petty shopkeepers in and around Delhi's red light area, G.B. Road are busy giving finishing touches to the season's discount offers in a bid to lure customers to loosen their purse strings. While they are hopeful of making a neat profit, the 700-odd girls residing in the 77 brothels that are housed in the 16 buildings on the street, are not so optimistic. "Business during this festival season dips, since men are home-bound with renovations and family commitments. Diwali is a time to be with family. Our business peaks around Christmas and New Year when the same men are in a mood for revelry and it's easier for them to frequent us," says Rani, 44, the daughter of a brothel owner.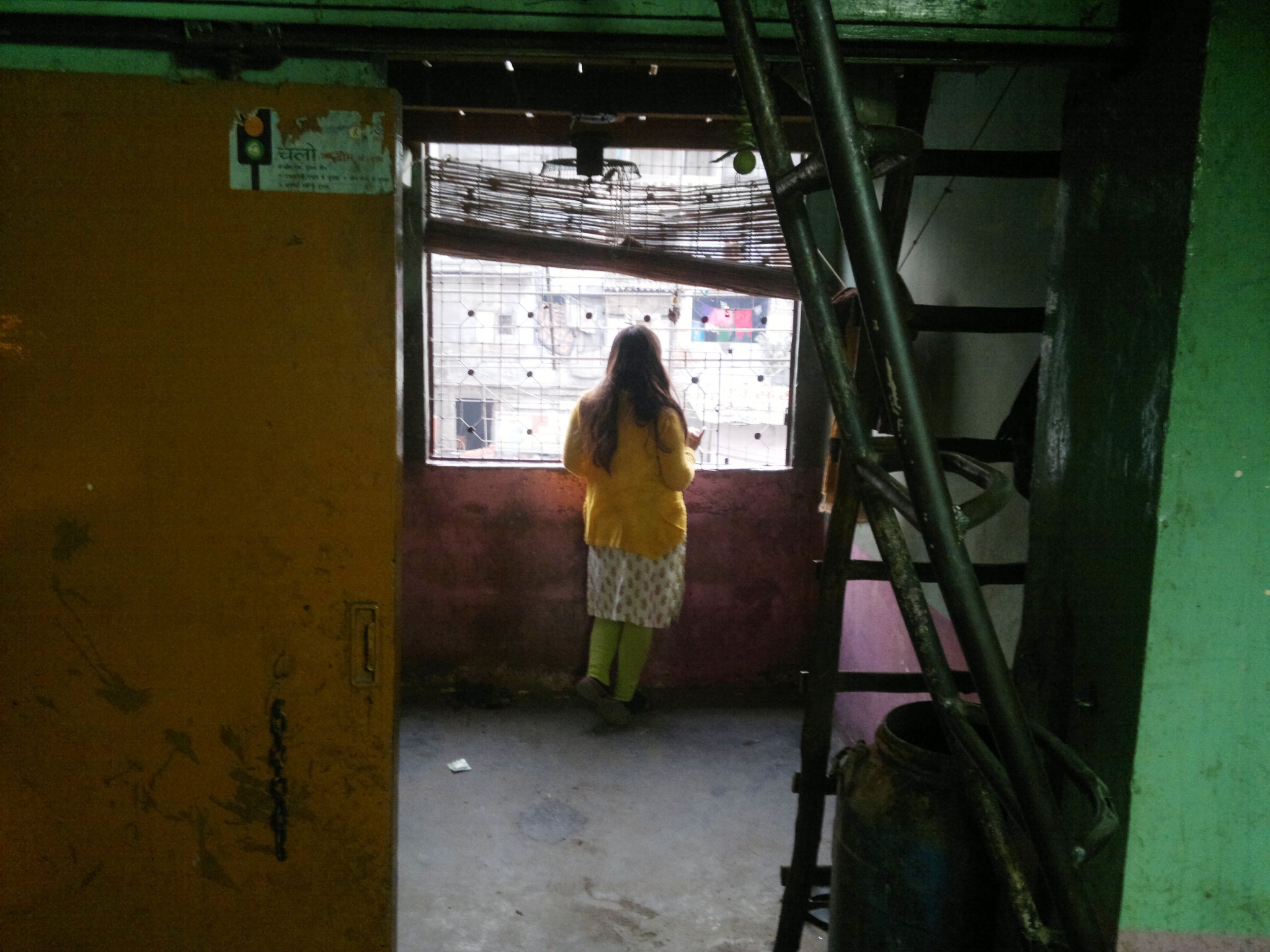 Talking of family gets many of them moist-eyed. While every other year, they too go home for Diwali with new clothes and gifts, it's a rare pleasure for them. Nonetheless, being in the city gives them an anonymity that is comforting in such moments, which is when they can effortlessly switch into their dual identities, pretending to be housemaids, office helpers, school attendants or typists. Seeing their children study, enrol in professional courses, get married and raise their own families is akin to a drug that gives them a high and keeps them on course. They get back to business with a renewed zeal to earn and save for them and for their old age. Two things they learn pretty early in their working life. One, they have to learn to balance multiple relationships where they live if they have to survive, and two, they will not be young forever and, therefore, must save. Getting out is always an option but not before they have provided for their needs, since they have no one but themselves to turn to.
Does that mean that they can really be masters of their destiny? Are they not victimised, exploited, commodified and kept there against their wishes? A unanimous, unhesitant 'No' echoes through the room. They emphatically state that they are not here against their wishes. They may have come here through trickery, with a lover cheating them and selling them to a brothel owner, but for most this is now their home. Here they can be themselves, plan their leisure hours, go for a movie, spend a day out like normal giggly headed girls, take the Metro and go window shopping. There is no evil pimp hounding them and hurling choicest abuses. "It's all very amicably settled," says Meena, who is in her late 40s and has been here for over 22 years. She elaborates, "We come and go as we please. We are like one big family. The terms are clearly explained to us. Giving 70 per cent of our income to the brothel owner does seem like a princely sum, but we know that we cannot earn the 30 per cent we retain and the extra 'baksheesh' (tip), through any other skill or trade. So it's okay. Besides, this is our home."
Iram, 28, concurs, "I am the only Muslim in this household. I know for a fact that back in my hometown Bareilly (Uttar Pradesh), I would be more discriminated against for being from a minority community than I can ever be here. We all celebrate Eid together, just as now, for Diwali, we will wear our best clothes, do the Lakshmi puja and light up our home with diyas." Getting decked up is an integral part of the celebrations – and most of them are heavily influenced by Bollywood. While on regular days they sport a lot of western wear, with body hugging tees, jeans, skirts and palazzos, on Diwali, out come the fancy saris and salwar-kameezes accompanied with lots of blingy jewellery. Red colour is the universal favourite.
'Home' here is the building they live in, which has a common area on one level where cooking is done and business is conducted. Over it in a shaft are bifurcated cabins for each of them – whether living alone or with their children.
The girls certainly do not look in captivity. Rani explains that "there still are the 'nayikas' and the other younger girls, who, if forced into the trade or sold to a brothel owner, may take a few years to accept their situation and pay their debt, but once they do, most of them do not want to go back". For Rani, the choice of going back or getting out was never there, for it was her own father who had inducted her into the trade more than two decades ago. Belonging to the Bedia tribe of Rajasthan, where flesh trade is a way of life, she started out by working in Mumbai's Kamathipura in the 1980s just before the HIV scare. Once trade dwindled, she switched to dancing in bars. But after having three children, she shifted base to Delhi. While her one child is in the village, two are living with her. Today, their brothel has 15 girls from Nepal, Andhra Pradesh, Karnataka and West Bengal.
The brothel clearly has a family feel to it. A common area has a kitchen stove, which is used by the women in turns, with each cooking whatever she wants to eat. There is hardly any disagreement with each one maturely figuring out her slot and awaiting her turn. Well, this bonhomie is inside the house. Outside, fights may erupt at the drop of a hat, some turning into blood baths. Run-ins with the cops, too, are a fairly common phenomenon.
Nonetheless, they have made their peace with the twists and turns in their lives. Many of the older sex workers are enthusiastic about the efforts of non government organisations (NGOs) like Kat Katha, which work with them, skilling them in trades such as sewing, embroidery and book binding – things they can take up once they give up sex work. The NGO also coaches them in basic literacy and takes care of their children, providing them with non-formal education, linking them to schools where they can avail free education without having to disclose their identity, and finding hostel facility for some of them.
With a large NGO presence on G.B. Road, a lot of awareness on health issues, specifically on using condoms to protect themselves from HIV, has resulted in a behaviour change. "We send customers packing if they refuse to use condoms," say the girls in unison.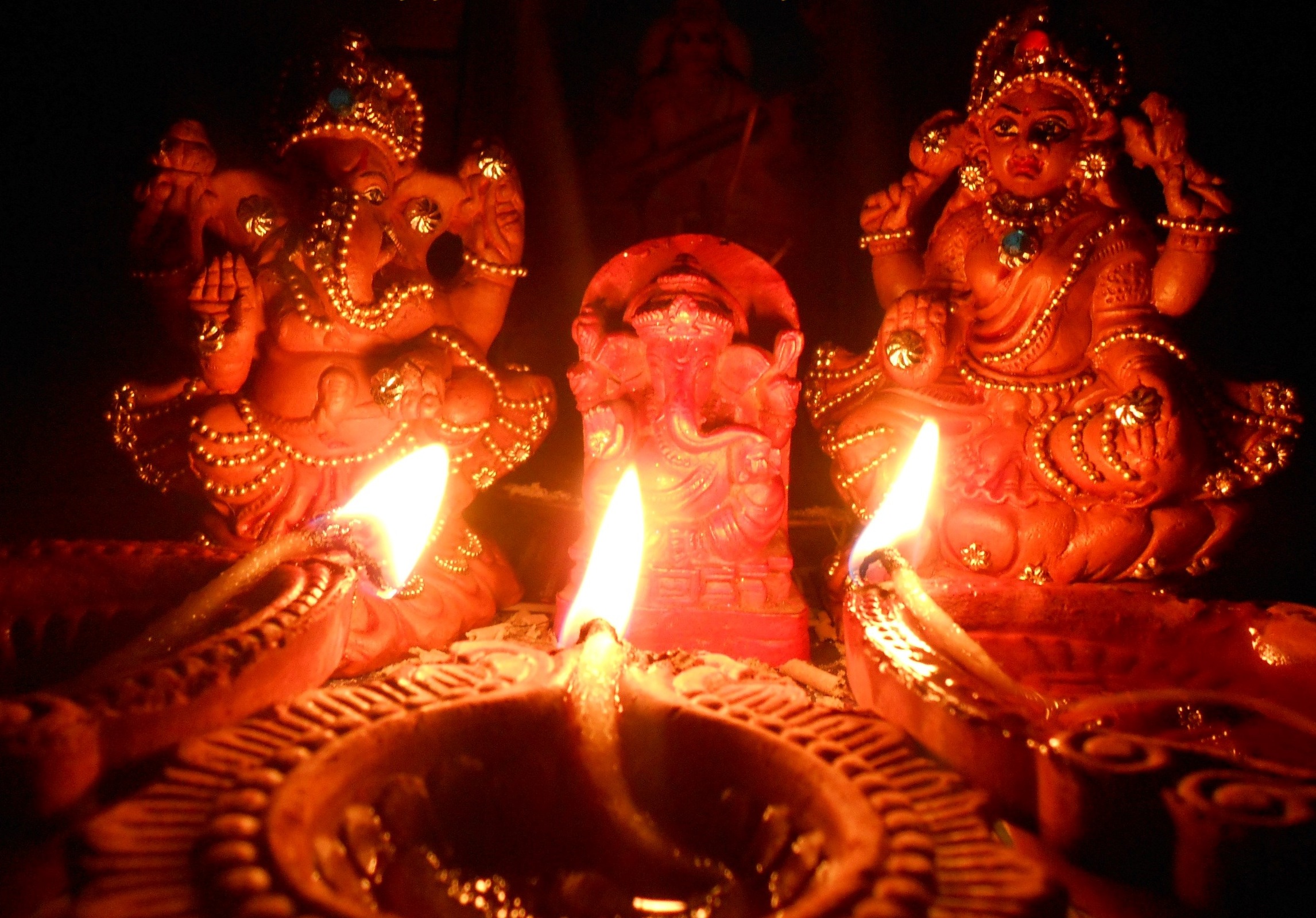 Echoing the same sense of resolve are their children, who are determined to shun crackers this Diwali, convinced that "burning crackers pollutes the outer layer of the earth's surface". These budding environment crusaders say, "Even if we get free crackers we put them away. Our Diwali is all about sitting together, praying and lighting diyas to make our homes pretty and inviting." What about feasting? After all, what Diwali is complete without its quota of 'mithai'? Eyes light up as they talk about their preferred sweet dishes – 'kheer' (homemade rice and milk pudding) is the clear favourite, besides a variety of chocolates.
While there may be a lot that goes on beneath the surface as power equations are set and the vulnerabilities of girls in a minimally protected world are precariously balanced, there is hope that comes, not from any other source but their own inner selves. A hope that kindles the flame of togetherness, forging a unique bond of sisterhood that rises above all other man made machinations, especially during festival times, when they rally around each other even more closely.
Like this story? Or have something to share? Write to us: contact@thebetterindia.com, or connect with us on Facebook and Twitter (@thebetterindia)
We at The Better India want to showcase everything that is working in this country. By using the power of constructive journalism, we want to change India – one story at a time. If you read us, like us and want this positive movement to grow, then do consider supporting us via the following buttons.
Please read these FAQs before contributing.