Atamjeet Singh was always fascinated with machines and airplanes. He took his passion to a whole new level by creating these amazing 3D paper models which look just like real machines. Whenever someone sees his paper models, their first reaction is that of disbelief. And then, they eventually fall in love with the stunning craft. Take a look at some of his incredible models and understand the passion behind them.
"I was always a curious kid. I carried a screw driver with me everywhere – I would open machines just to see how they work and I was fascinated with planes and machines," says Atamjeet Singh, the 'paper man'.
Singh has an unusual skill – he can create machines out of paper. After he is done with his day job as a software engineer at an IT giant, he dons the avatar of a creator who spends hours in his room crafting various real-looking 3D models of bikes, ships, planes, warheads, rocket launchers and many such fascinating things – all just using paper and glue!
Born to be a pilot, destined to be a Table Tennis player, happened to be a Textile Chemist, could have been a guitarist, but landed up being a software programmer, calling paper modelling as Singh's hobby would be an understatement. He spends months with a small piece of paper and finally comes up with a model which will make your jaws drop. When you look at his models, your first reaction would definitely be disbelief after which you will eventually become awestruck and fall in love with his wonderful creations.
Singh created his first model in college, and ever since he has not looked back. He proudly flaunts over 30 models that he has crafted so far.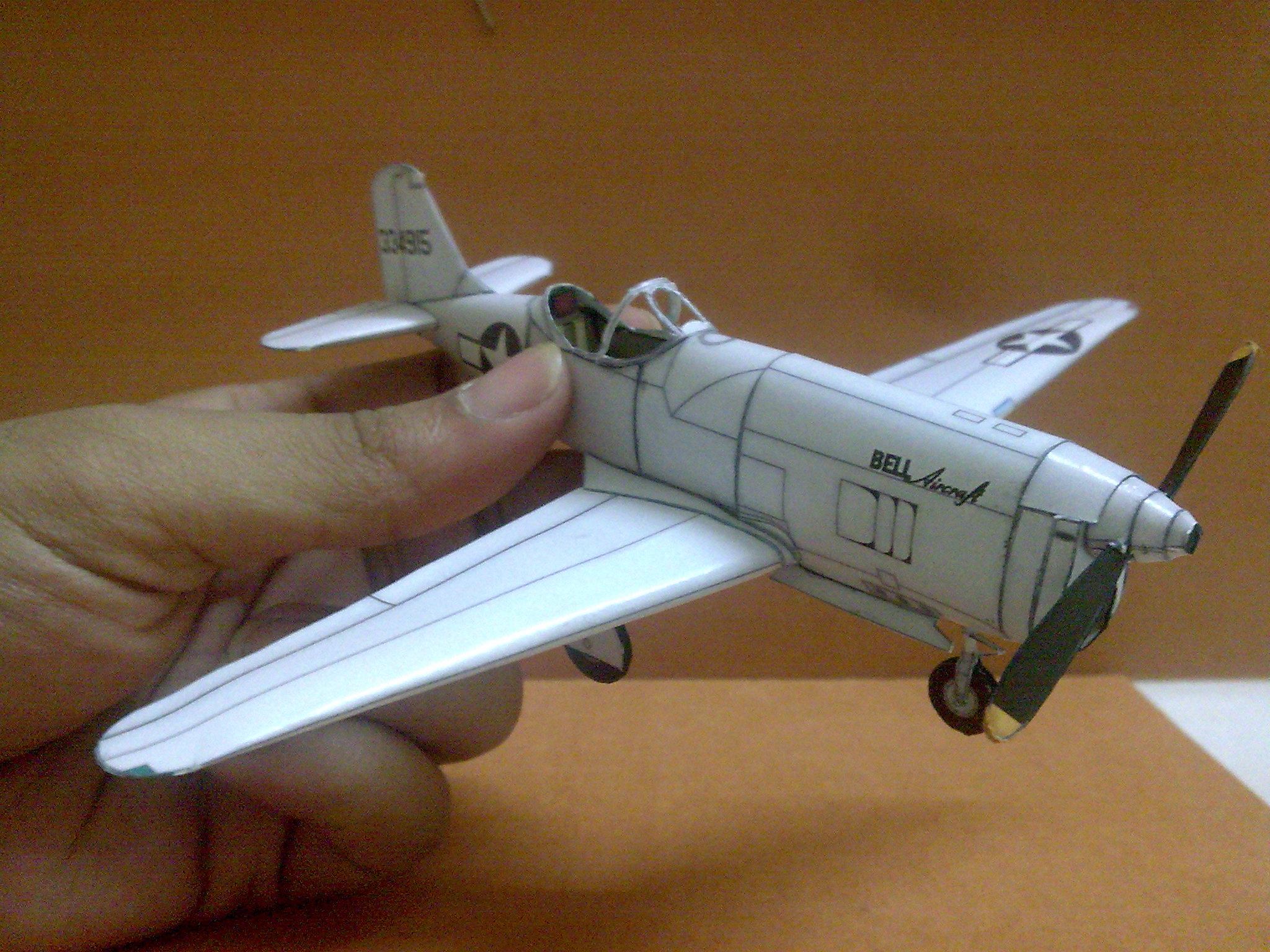 The start
"Geometry and 3D mathematics came very easy to me. When teachers were not around, I would go and teach students on my fundas," Singh says. He learnt Engineering Design in college days and picked it up really fast.
Born and brought up in Amritsar, Punjab, Singh knew where his interest lay but there was no one to push the button and make him realize the wonders he could do. And, one fine day during his first year of engineering, Singh went to the college library and started reading a book on airplanes just out of curiosity.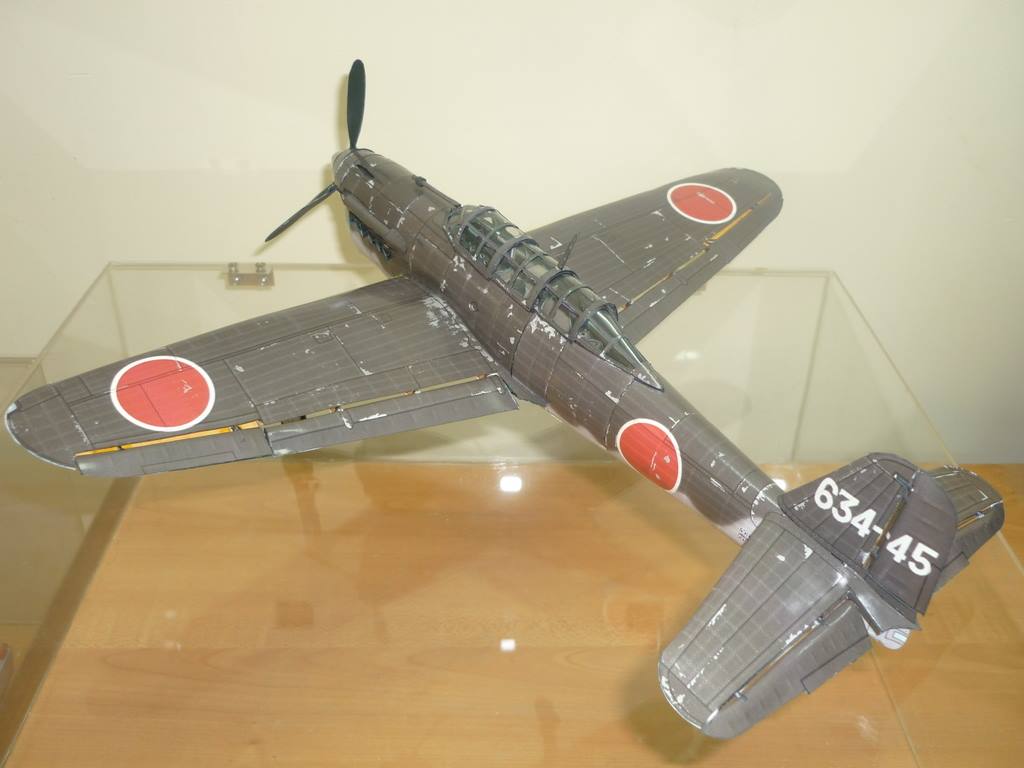 It had sketches of planes used in World War 2. Having always been fascinated by planes, he took photographs of the airplane pictures from the book and thought of creating their models.
He made different parts – the cones, cylinders, etc – to assemble each part later on. It took him 30 days to prepare the different parts and to his surprise, the parts fit perfectly at first go. And finally a four feet long and three feet wide plane was ready. "I call it an engineering accident," Singh says. He painted 6-8 layers of metal paint on it to make it look as real as possible.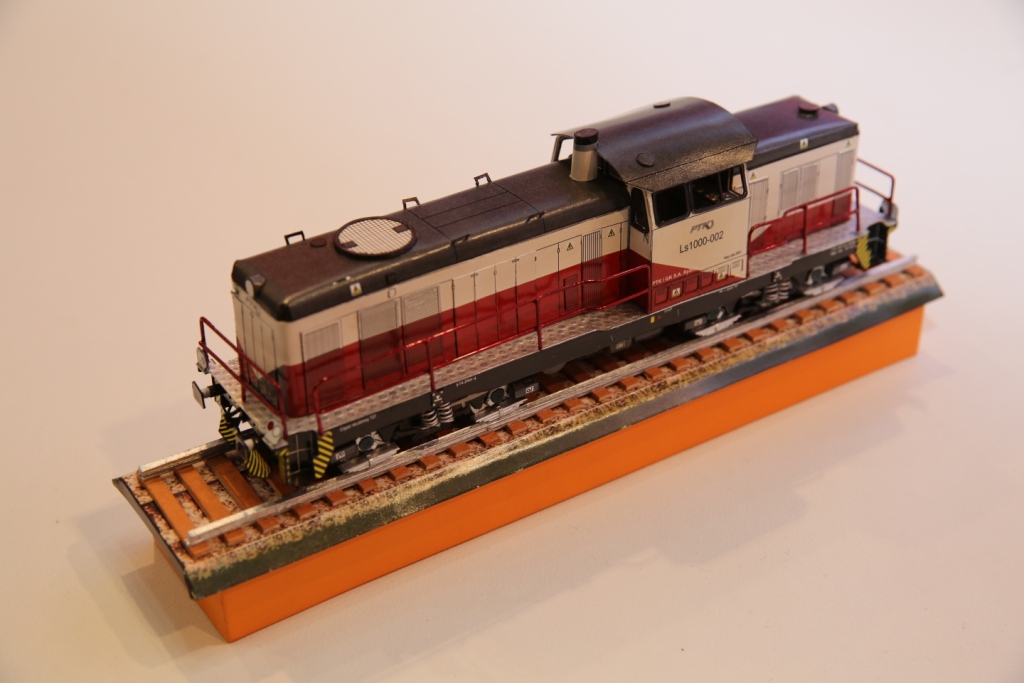 This was his first success, and since then he has been surprising the world through his extraordinary art. He later took his art to his work place, spending extra hours in office after work to create amazing models.
"I can't thank Accenture enough for letting me bring my passion to work. Almost every day after work, I would take out my box of paper and glue and start making these models. It felt great that my team is so understanding. Also, I got some extra attention from my peers," he grins. With support from his office colleagues, he managed to make his first bike in three to four months.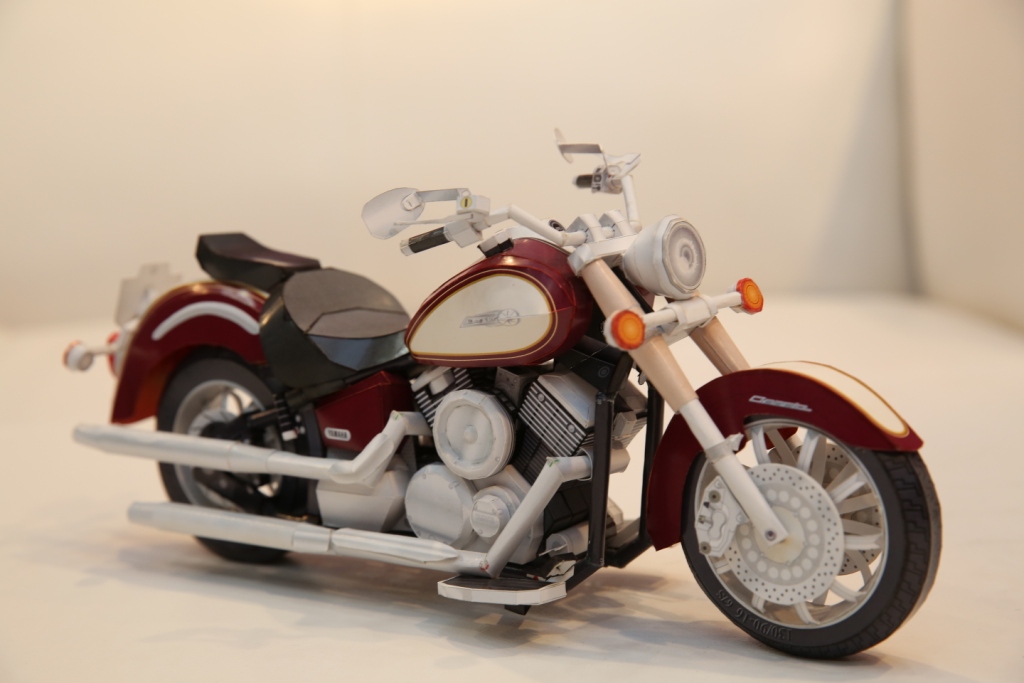 Why paper?
When Singh started paper modelling, he did not have many resources. He wanted to learn Balsa wood craft but it required a tremendous amount of guidance and money.
The paper he uses is not the regular thin paper. He uses ivory sheets and similar thick papers to keep the model firm. Also, he uses different types of paper for different parts of the model. For example, he uses thicker paper for the wheels of the truck as they bear most of the weight and thinner paper for the body.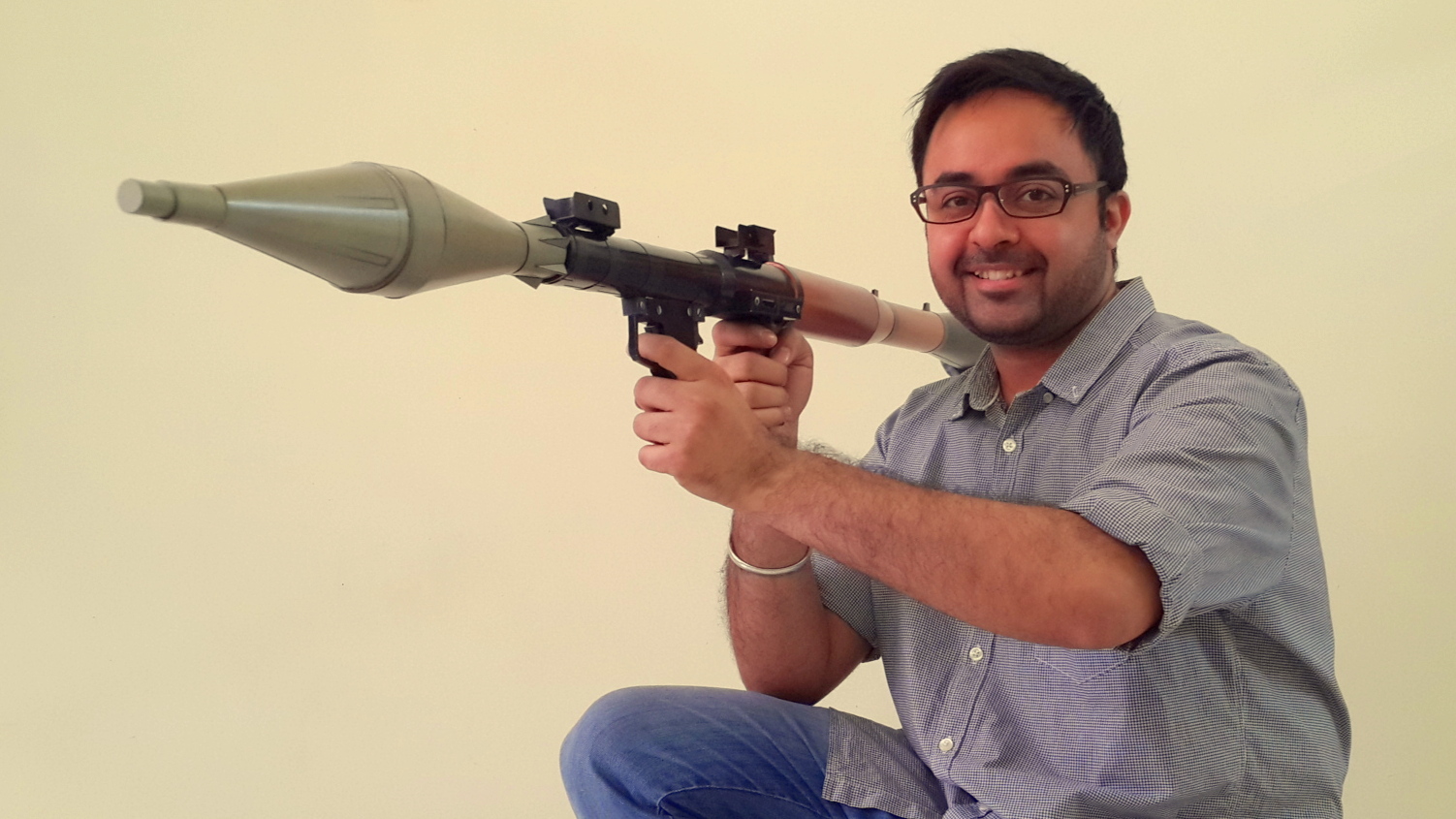 Each paper model has a skeleton (also made of paper) which fits inside the outer paper shell and keeps the final piece firm and intact.
Living the passion
The USP of his models is the fine quality, the minute detailing and the light weight. Some of his models, which have several parts glued together, only weigh 30 to 40 gms.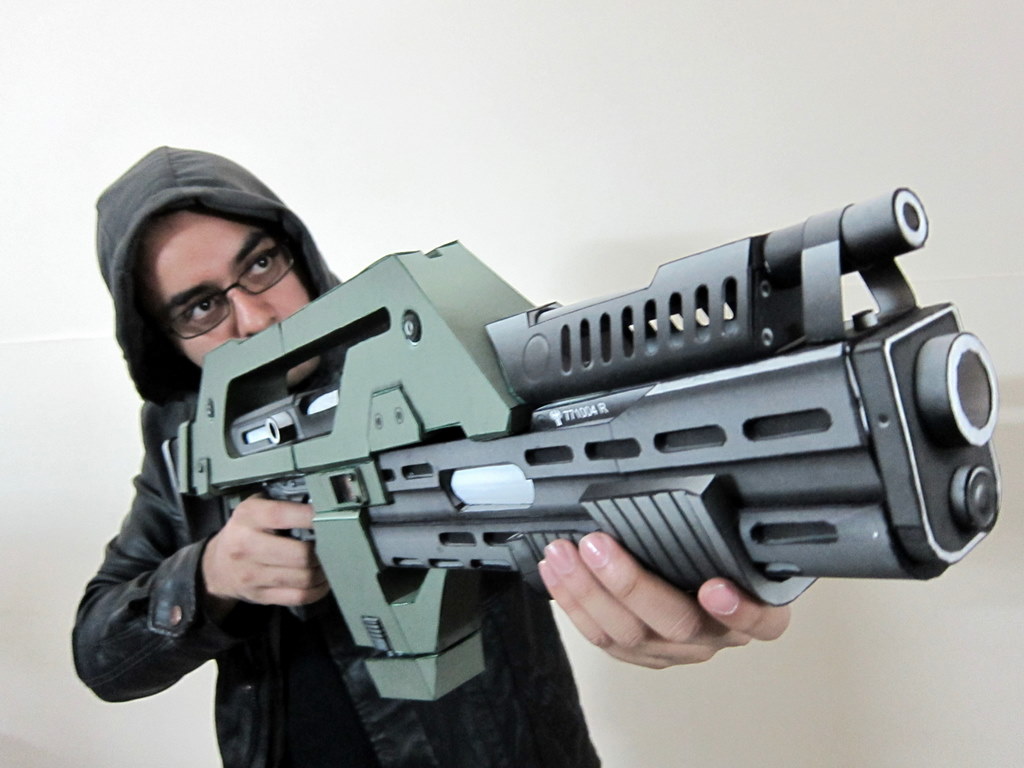 "Internet was my best friend at that time. I would spend hours watching videos to enhance my craft. I thought of making a more detailed model with proper labels and parts to make it look like a real plane," he says.
He then made F4-U Corsair used in World War 1 with extra ordinary detailing of cockpit, gears, seat belts, etc., which is his most valuable possession to date. "I am inspired by the machines, I don't need any other motivation to do this. The idea of what the final model will look like keeps me going," he says.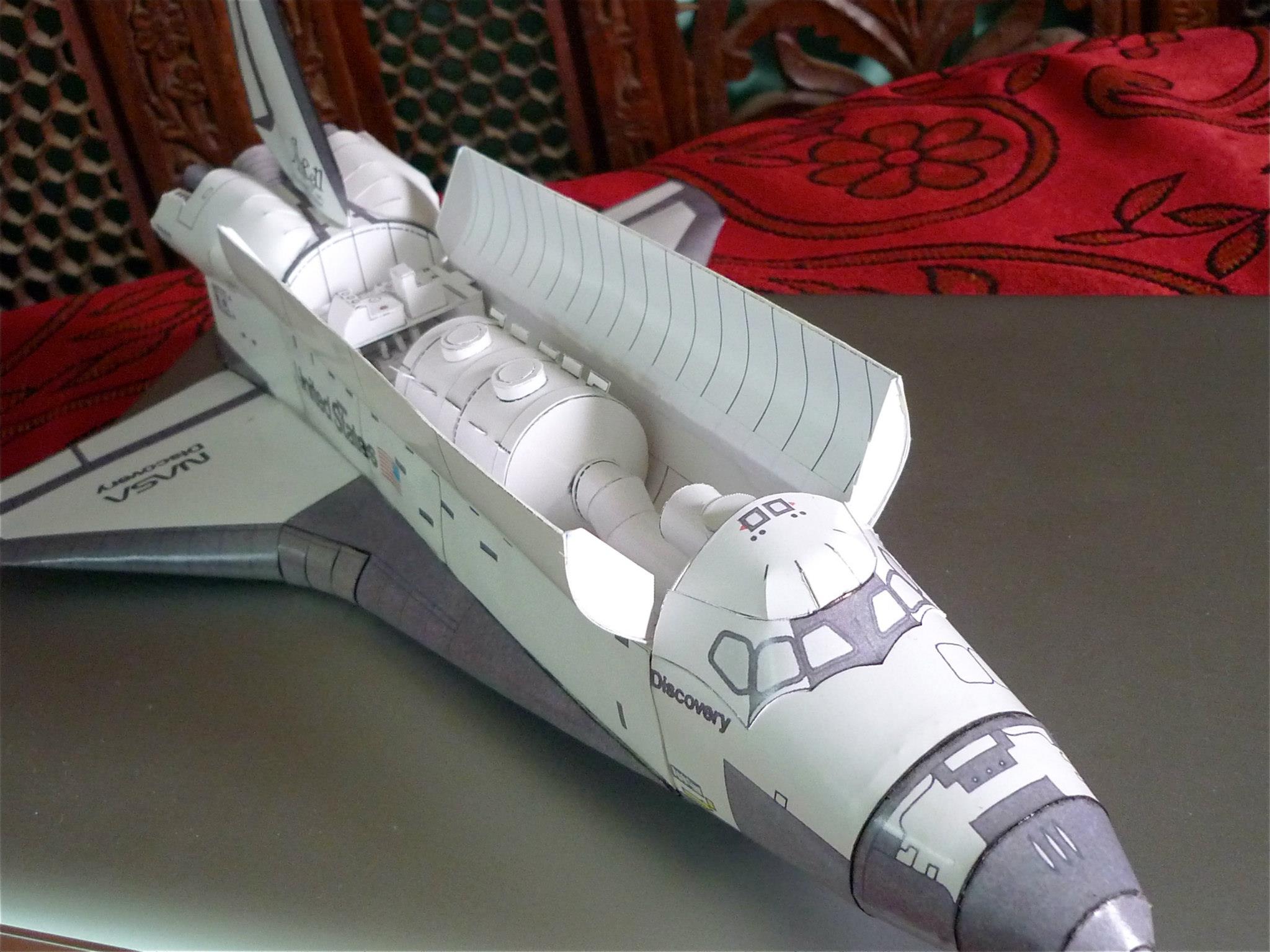 There was one time when Singh was making a Japanese battleship. It was a very complicated design which needed 3,000 individual parts to be first prepared and then fixed at the right place carefully.
"I was half way done and felt I was never going to finish it. It was so complicated and it took me so much time. But I didn't want to give up, and finally after eight months of hard work, my most complicated creation was ready," he says.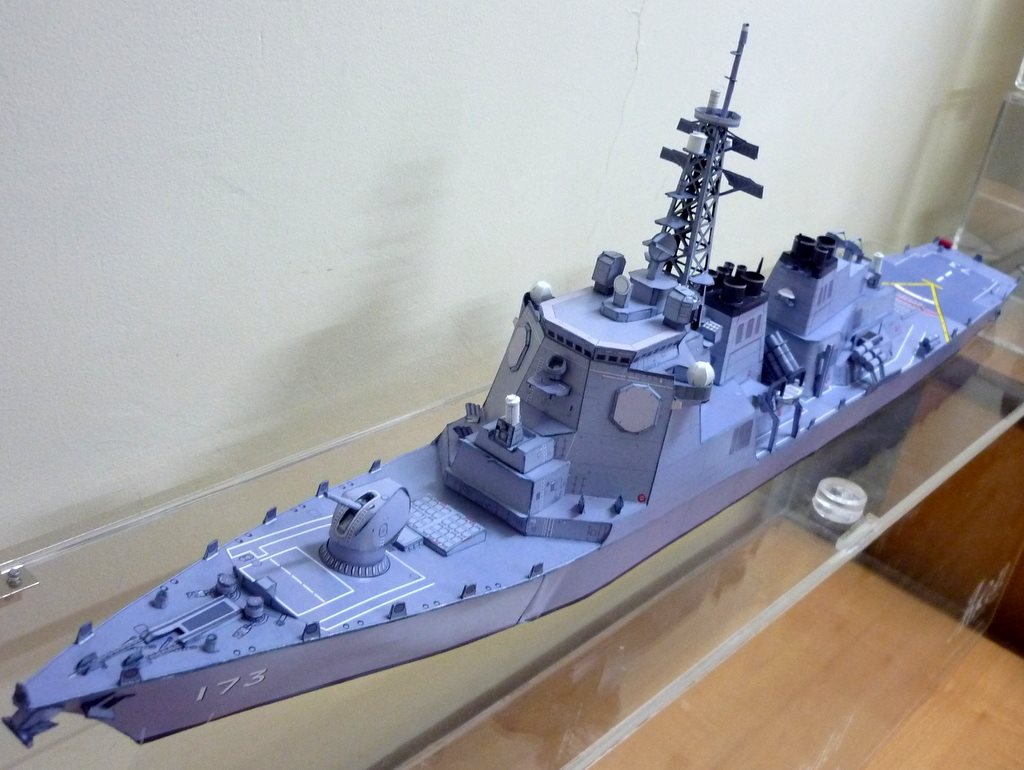 The Future
He wants to take his art to schools and teach others to make similar models. He has been participating in a lot of exhibitions to showcase his work. Right now, taking it as a hobby, Singh wants to scale his passion and even commercialize it if the right opportunity comes along.
"I know that I put my sweat and blood in these models. I want to sell or give these models to someone who values them. Finding those people is a challenge," he says. He wants to create high-class paper models for his clients and big corporates.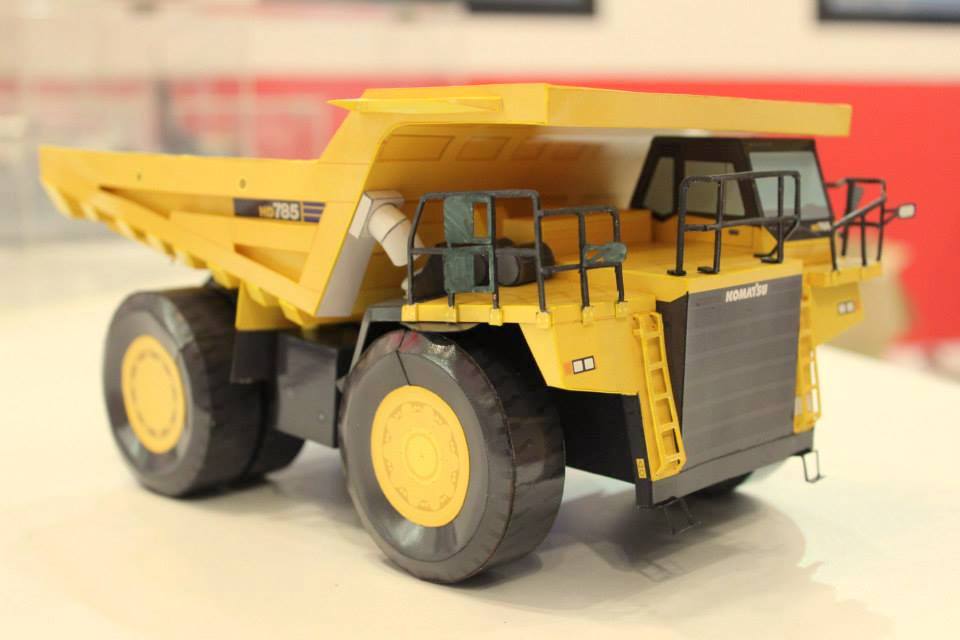 Happily married for two years, Singh's wife understands his passion and gives him his space to follow it. "I think she loves all my models and also flaunts them among her circle of friends," he laughs.
Working as a Senior Consultant at Oracle now, Singh is living his dream of becoming a pilot by making planes. "I was destined to do this," he smiles.
Want to see his amazing work? Check out his website or facebook page.
Like this story? Or have something to share? Write to us: contact@thebetterindia.com, or connect with us on Facebook and Twitter (@thebetterindia)
We at The Better India want to showcase everything that is working in this country. By using the power of constructive journalism, we want to change India – one story at a time. If you read us, like us and want this positive movement to grow, then do consider supporting us via the following buttons.
Please read these FAQs before contributing.