---
In the YOUR VIEW section, we highlight some of the most pertinent and interesting letters and opinions sent to us by our readers. Have something to say? Write to us: contact@thebetterindia.com with "YOUR VIEW" in the subject line.
---
Tejaswi Bhagavatula is from Vizag. Here he shares his first-hand account about the unimaginable destruction caused by cyclone Hudhud within a matter of hours, about a city struggling to come to terms with it, the stories of hope he sees around him, and the lessons he has learnt in a short span of time.
Imagine a modern city, home to more than 2 million people. An industrial hub, a tourist destination, home to the Eastern Naval Command, the biggest city in Andhra Pradesh and one of the largest ports in the country – Vizag, is now a ravaged, shabby picture of itself. Hudhud cyclone, one of the fiercest cyclones in the history of India, with winds speeds clocking in excess of 200km/hr has blown away most of the city I call home.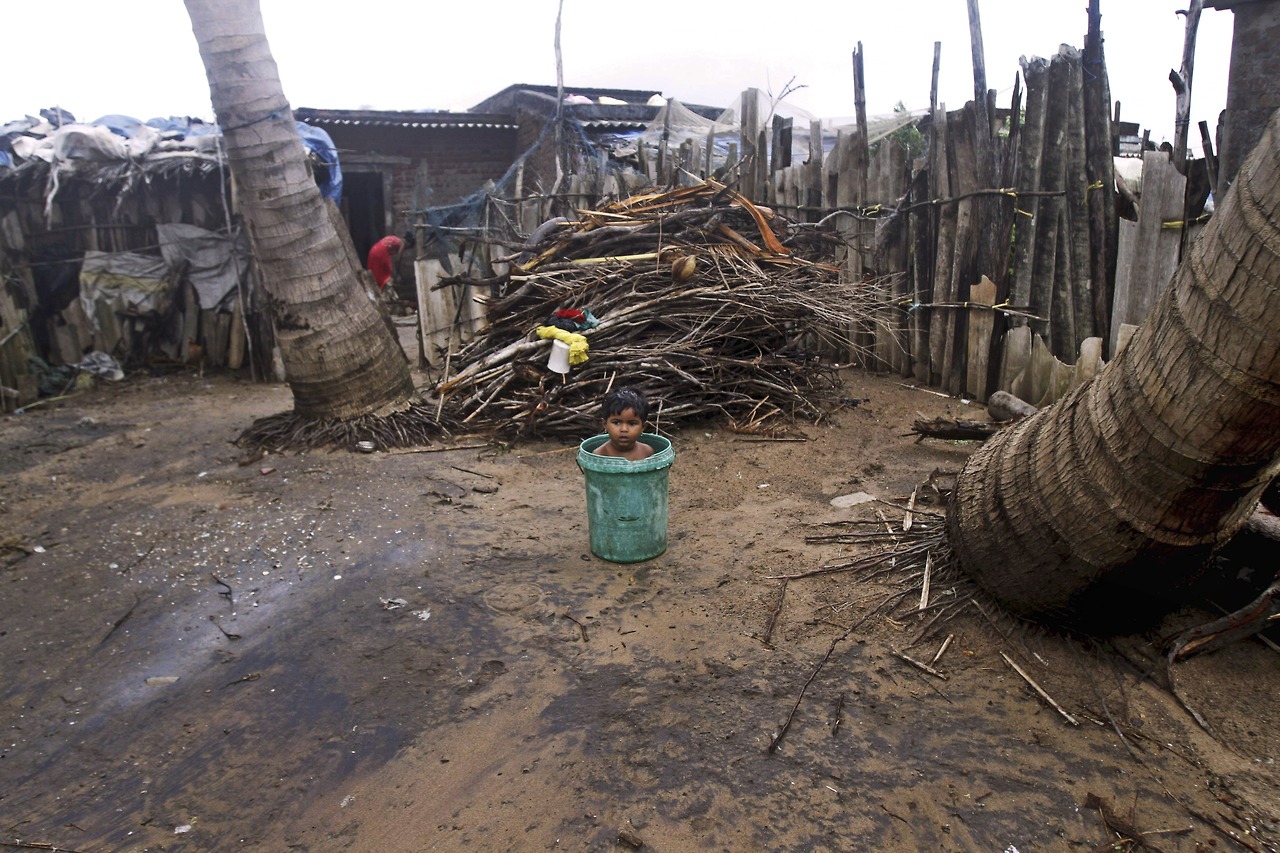 I tried to have faith in Anne Frank's words, "don't think of the all the misery, but of the beauty that still remains". After days of frantic calling, I was able to get in touch with my parents. The stories of hope, of belief and humanity, have made me write this. It's hard to believe that my home, built by my dad is ravished, but is still one of the few structures that stood, becoming a home for the many homeless. They've taken shelter there, cooked and slept. I've made fun of him for choosing to be traditional, building an old-school, outdated house in modern times. The house doesn't have pillars, nor a modern ceiling. It stands on thick walls and the roof is wooden, made with dried tree trunks placed in parallel and glued with plain mud, which has been a blessing in hindsight. Everything in the path of Hudhud was ripped, torn and taken way, except for these simple logs, bound by mud.
We've a huge verandah, a sit-out that encircles the whole house. It has become a makeshift kitchen, a bedroom and a place to congregate for everyone who has knocked, in these difficult times.
As my mom explained, I could see hope and the subconscious humaneness that we all possess. There was no caste or creed, rich or poor divide in people's willingness to help. Hudhud of course, believed in equality I guess. Everyone lost everything or most. As the news channels went crazy over visuals of flying cars, fallen trees and a very wet city, its citizens were busy helping each other. As electricity was cut beforehand as a precaution, and with the wrath of the winds, telephone lines falling like standing matchsticks, they were inconspicuous to the scale of beating their city has taken.
As I write this, the city is still struggling, power is yet to be restored, there are little or no supplies of essentials; every window, every glass facade of high rise buildings is broken; every tree, pole and hoarding has fallen, severely constricting communications within and outside the city. It is like 20 lakh people, in a modern world, left-out, disconnected and asked to fend for themselves. Imagine, not having water, power and telephones for 48 hours and with no hope of normalcy for at least 60 more hours. There are elders and children, men and women slogging it out and living, with hope and very big hearts.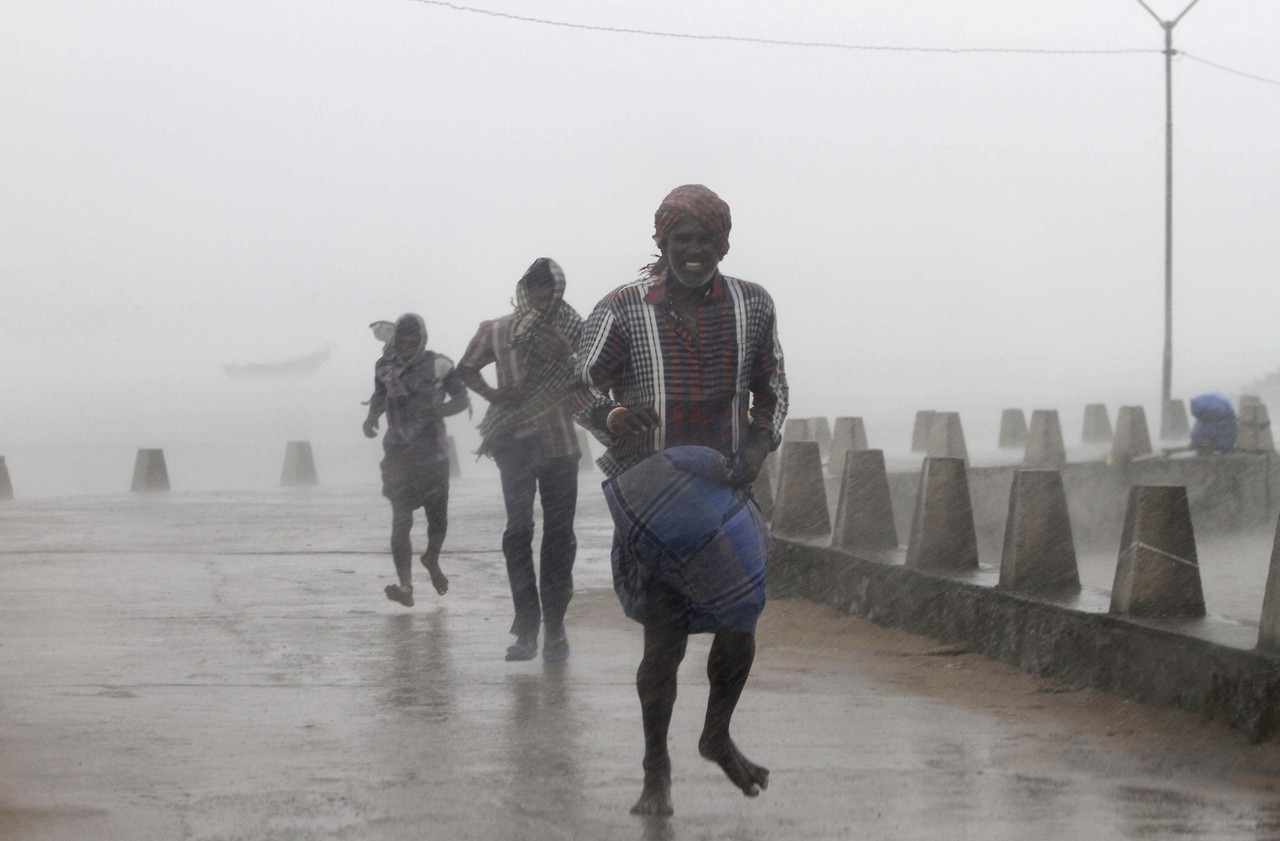 I guess the upside is, my very sedate city has turned into a city full of helpful souls. Yet, with supply or lack of it, comes selfishness. Last heard, a litre of milk is retailing at Rs.100 and petrol's twice as much. These are hard times, and partly, they'r home-made. We've built in places we shouldn't have. Have aped designs that aren't exactly for us, and have tried to live, in ways our school books said we shouldn't. A tropical country like India, and a port city like Vizag, needs solid structures, open verandahs, and a lot of ventilation. We've been crazy about being on-the-beach, building buildings in places we shouldn't, slicing away the gazebo like guardians of the city – the Eastern ghats, filling up building facades with glass and glitz; and trees – what trees?
As I speak of human hope, I feel Hudhud has given us a very important lesson, that there is scope – for improvement. We need to change how we live, how we make our cities grow and after all this, start counting trees as blessings.
I pray India and Vizag, often called the City of Destiny, at least now realise the need to shift gears and learn that Hudhud and nature have more Dabangg than our best engineers and city-builders.
– Tejaswi Bhagavatula
We at The Better India want to showcase everything that is working in this country. By using the power of constructive journalism, we want to change India – one story at a time. If you read us, like us and want this positive movement to grow, then do consider supporting us via the following buttons.
Please read these FAQs before contributing.