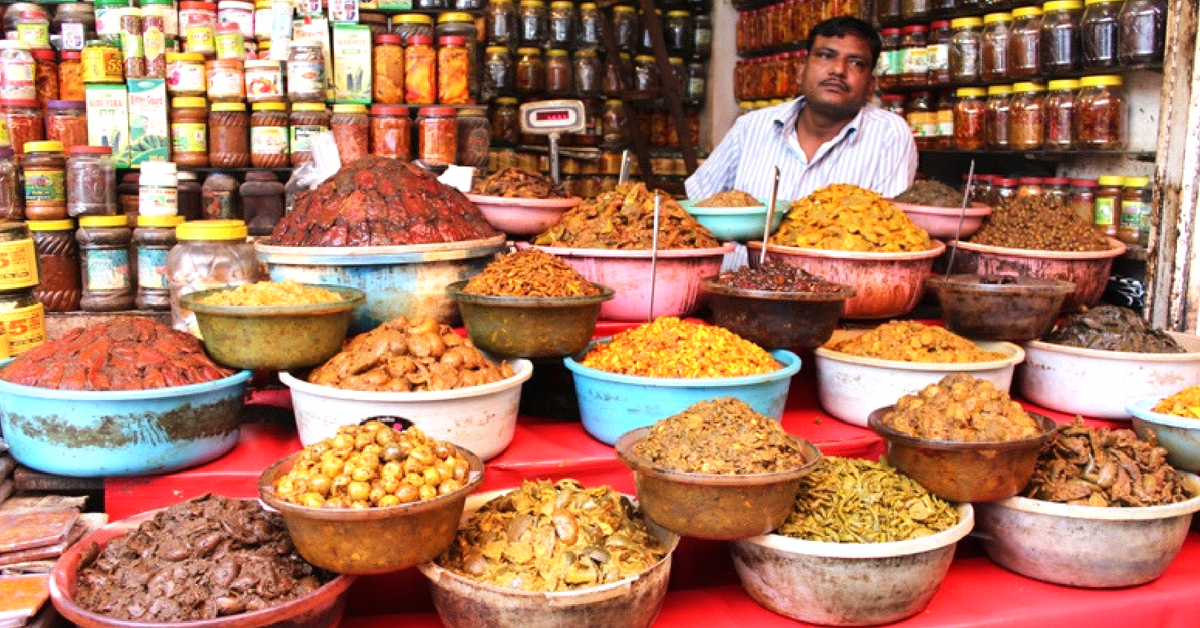 Every state in India probably has several unique varieties of pickles that spice up our palate and taste buds with a spicy and tangy hit of flavours!
Pickles have been an intrinsic part of the Indian culinary sphere since time immemorial, and go beyond the western definition of preserving vegetables and fruits in brine and vinegar.
Every state in India probably has several unique varieties of pickles that spice up our palate and taste buds with a spicy and tangy hit of flavours, and Mangoes, Lemons and Chillies are indisputably the most favourite ingredients.
However, Indian pickles go beyond the usual concoctions of spices and flavours that we are accustomed to. To reiterate our love for pickles, we have handpicked some unusual pickles from the four corners of the country that are bound to make your mouth water and tingle your senses (visually, for now!):
1. Mesu Pickle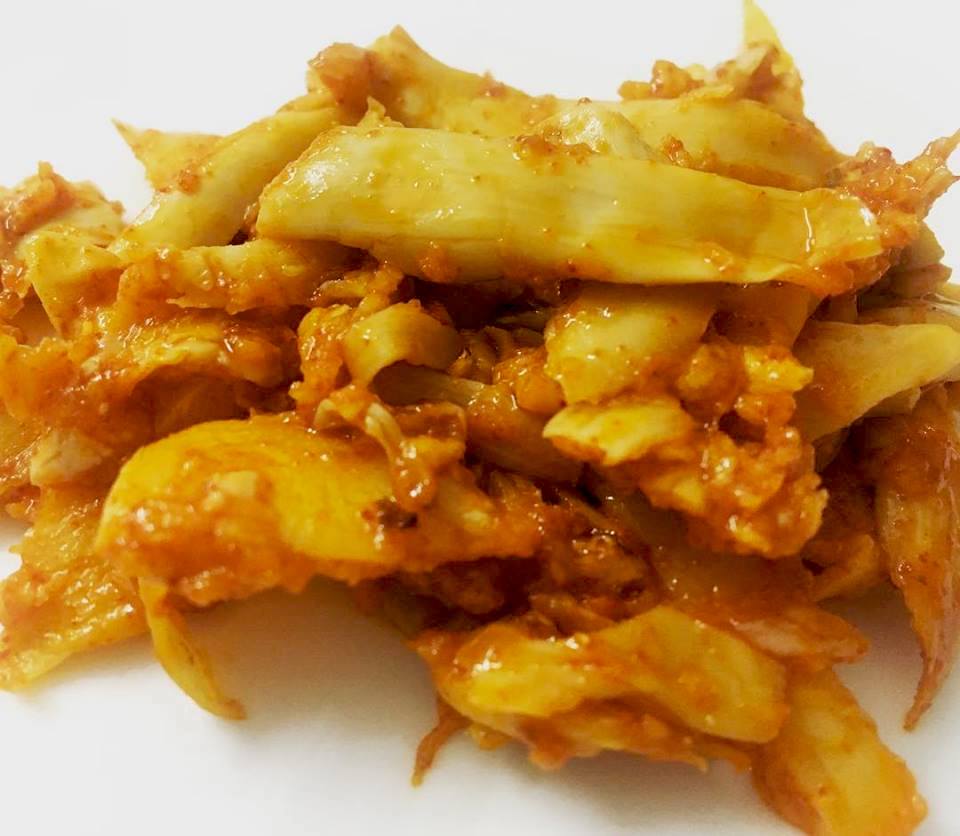 An underdog amidst Indian pickles, Mesu is an integral part of Sikkimese cuisine that is made with fermented bamboo shoots and has a fantastic sour-acidic tang. Mesu is directly derived from the Limbu dialect in Sikkim, where 'me' means young bamboo shoot and 'su' means sour.
2. Bhoot Jolokia Achaar
Such is the spiciness of Assam's Bhoot Jolokia, a.k.a the Ghost or King Chilli that there is a local saying that people wish they were dead after eating one! However, its pickle can be savoured without the fear of dying. The fiery red chilli pickle is often laced with bamboo shoots, and despite its fiery taste, it is quite famous across the world.
3. Lingri ka Achaar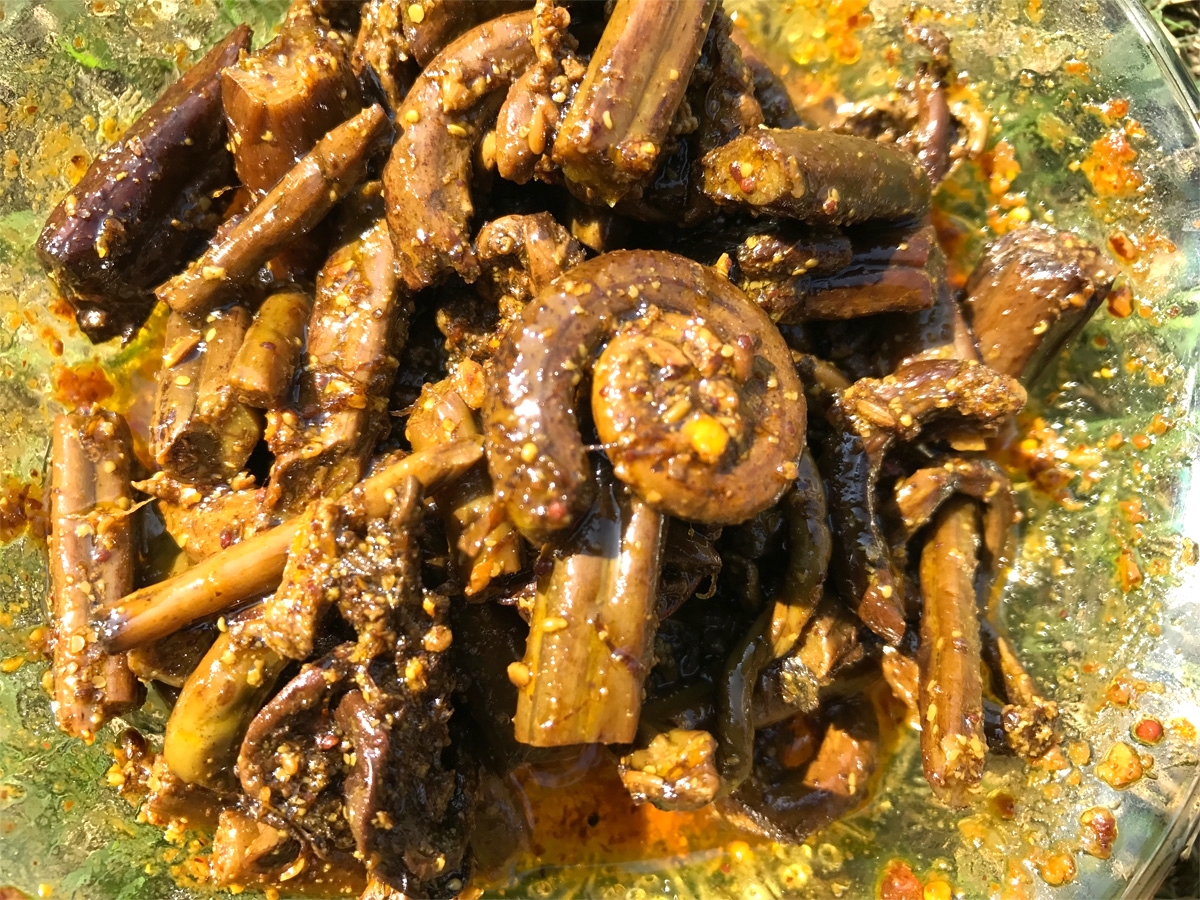 The fiddlehead fern, which is known as lingri in Himachal Pradesh, finds itself in the culinary circles of the state as a lightly saccharine pickle. The young, tender, tightly curled new shoots of fern are used to make the pickles, and these are not cultivated but simply shoot up in the region like every other fern species.
4. Karivepaku Urugai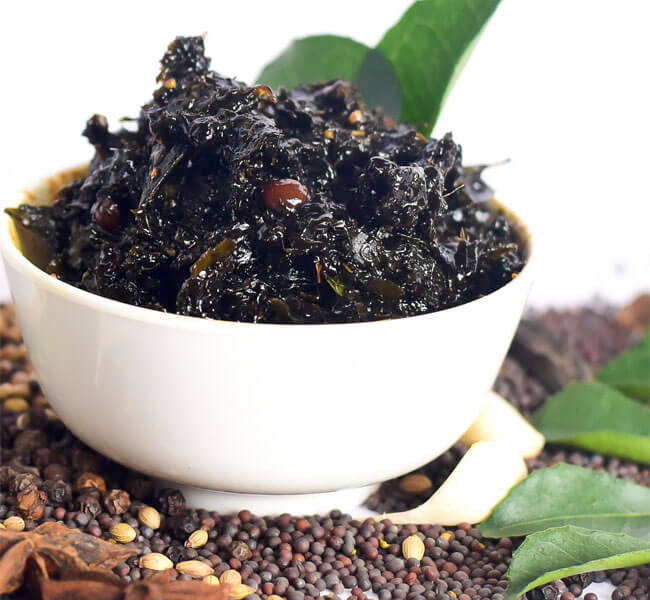 Curry leaves are as essential to the Indian cuisine as is salt for taste. Karivepaku Urugai (Curry leaves pickle) is Tamil Nadu's offering of the humble flavouring agent, in a spiced up avatar.
5. Brinjal Pickle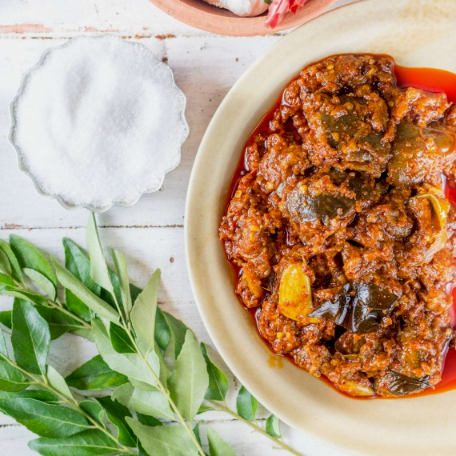 Most people that I know of completely despise 'baingan' or brinjal, but I'm sure that this gem from Goa, which is a delicious mix of sweet, spicy, and slightly tangy, will change your mind!
6. Akhuni Pickle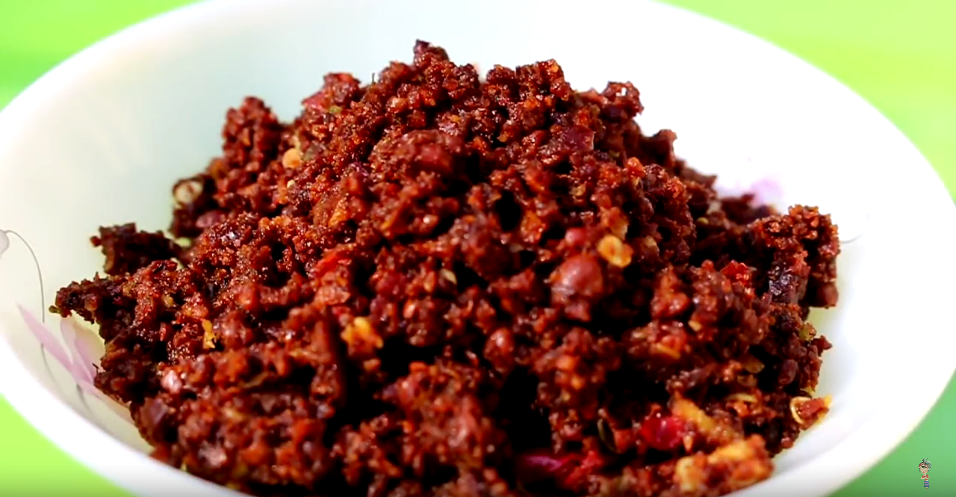 In Nagaland, fermented soya bean cakes, known as 'akhuni' are used to either make akhuni pickle or added to meat dishes to give a strong and sharp flavour along with a bitter, smoky taste.
7. Amle ki Launji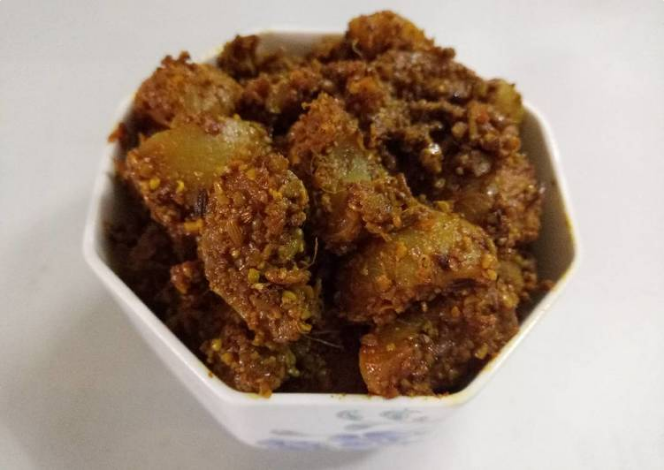 A pickle recipe common to the states of Uttar Pradesh, Bihar and Jharkhand, Amle ki Launji is made from gooseberries or amla which is extremely nutritious with a rich source of Vitamin C and is a favourite with a combination of sweet and tangy taste.
8. Chana Methi Achar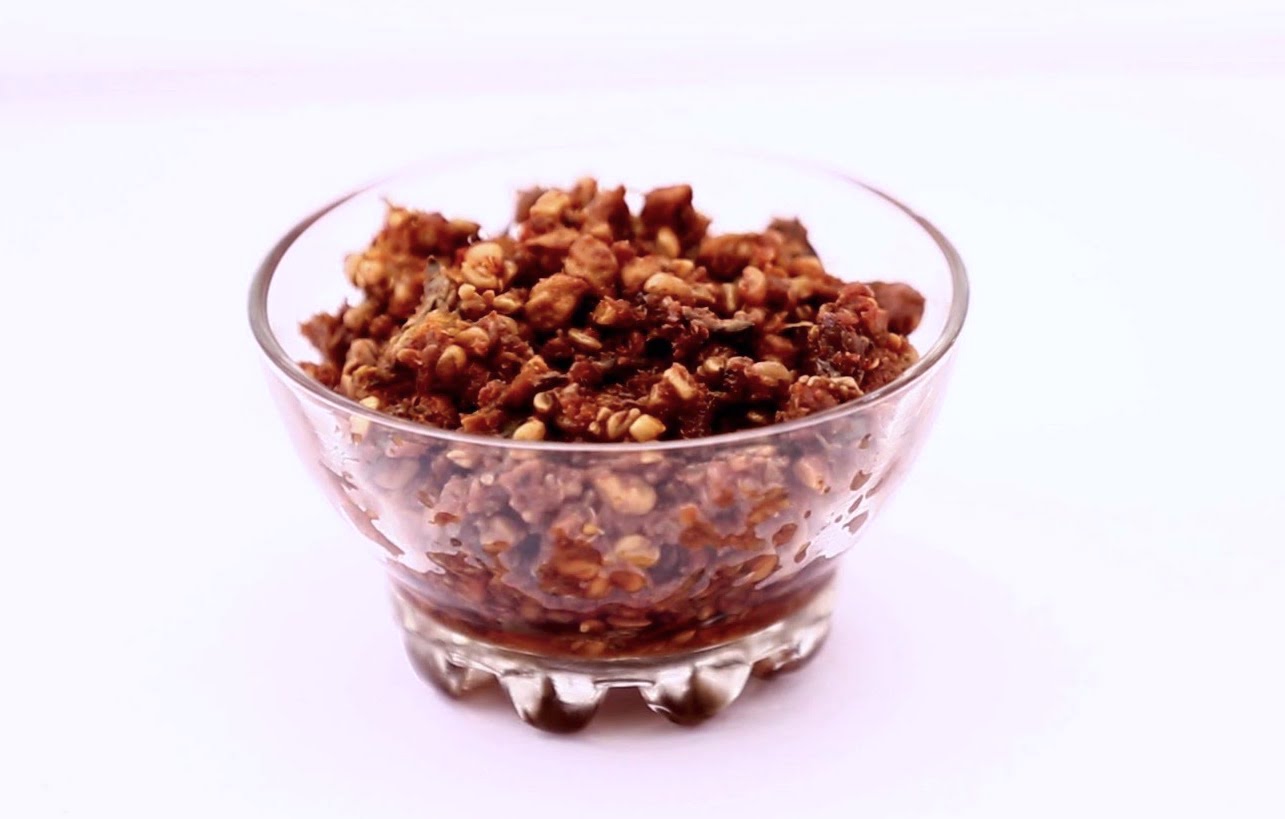 Relatively lesser known across the country, this unique pickle is rather popular in Gujarat and is made of chickpeas, and dry fenugreek seeds perked up with a large assortment of spices and preserved with mustard oil. One can even find variations of the same, with mango being the most popular addition.
9. Banana Flower pickle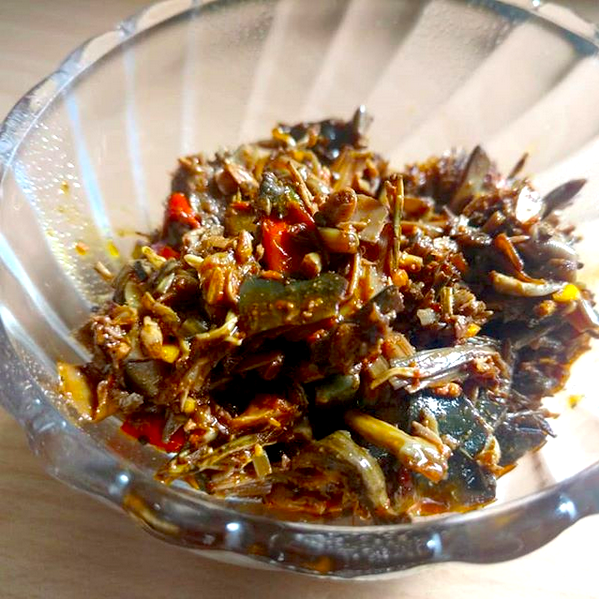 This pickle comes all the way from Assam and comprises banana flowers that are a rich source of iron, calcium and a whole host of other minerals. While some other parts of the country also consume the superfood, banana flower as a pickle is, without a doubt, one of Assam's most unique creations.
10. Orange Tholi Achar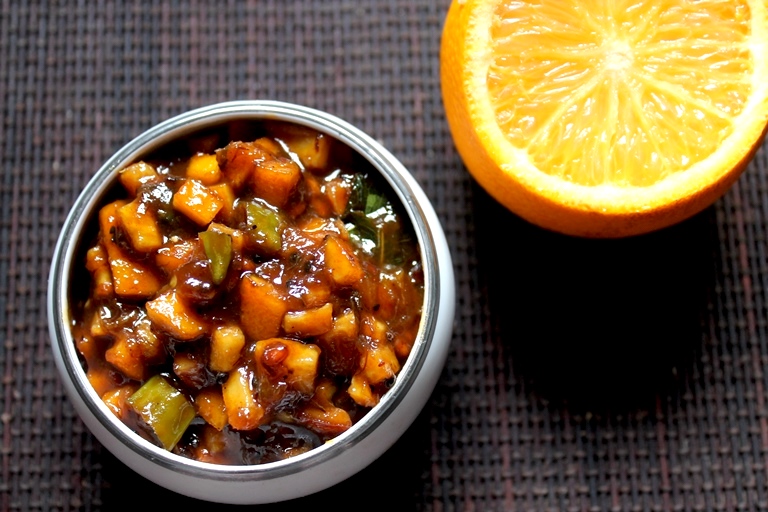 Who would have thought that orange peels could be made into a pickle and that too a delicious one! A zesty combination of sweet and tangy, this pickle is quite common in South Indian kitchens. It is easy to prepare, and does not need any setting or waiting time.
11. Kolhapuri Thecha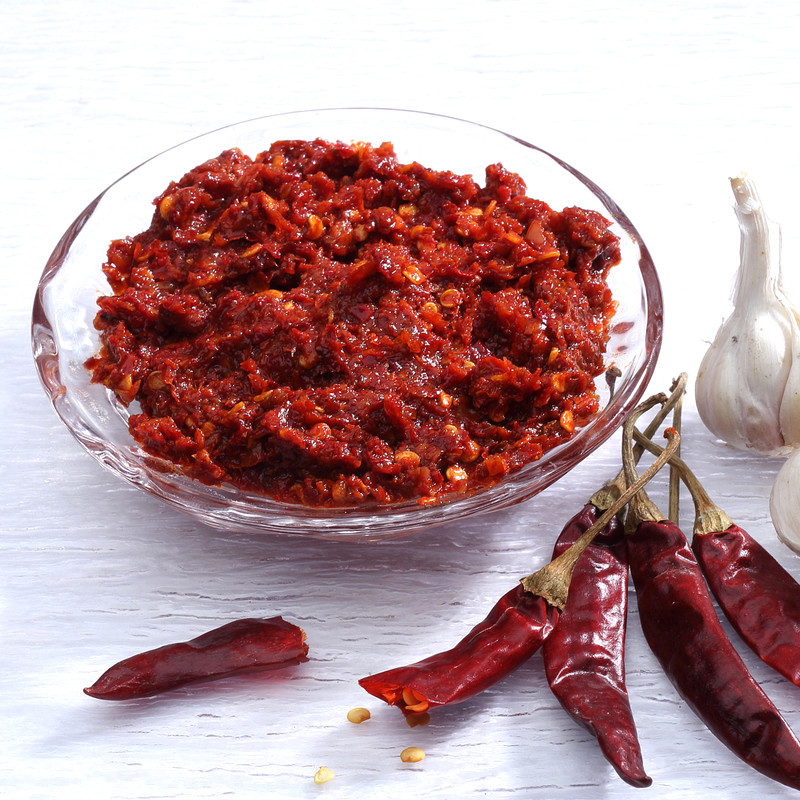 More of a chutney-pickle preparation than a standalone pickle from Maharashtra, this one, as the name suggests, is made up of fiery Kolhapuri red chillies and a mix of peanuts, salt, garlic and asafoetida. Kolhapuri thecha is quite famous for its spiciness and is known to have made people sweat and their tongues' swell with its hot flavour!
12. Kamal Kakdi ka Achaar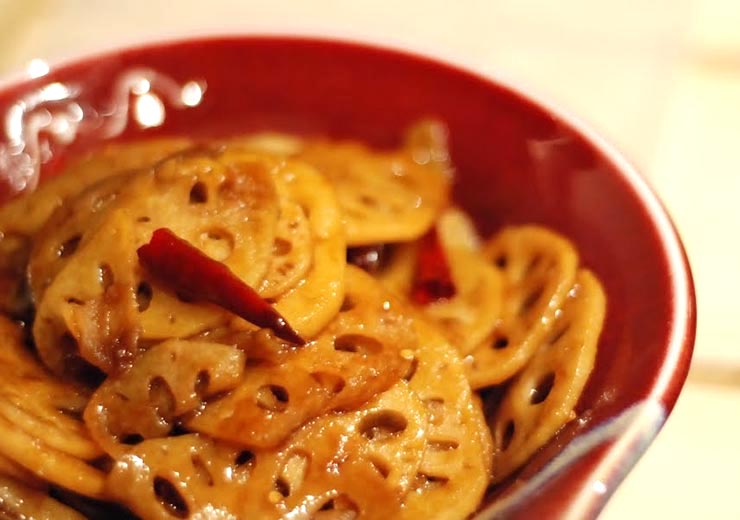 Though you must have come across one odd piece of a lotus stem in jars of mixed vegetable pickles, this one is a rare and exotic pickle from Jammu and Kashmir that only comprises lotus stems and is rather delicious to savour with paranthas.
13. Chintakaya Pachadi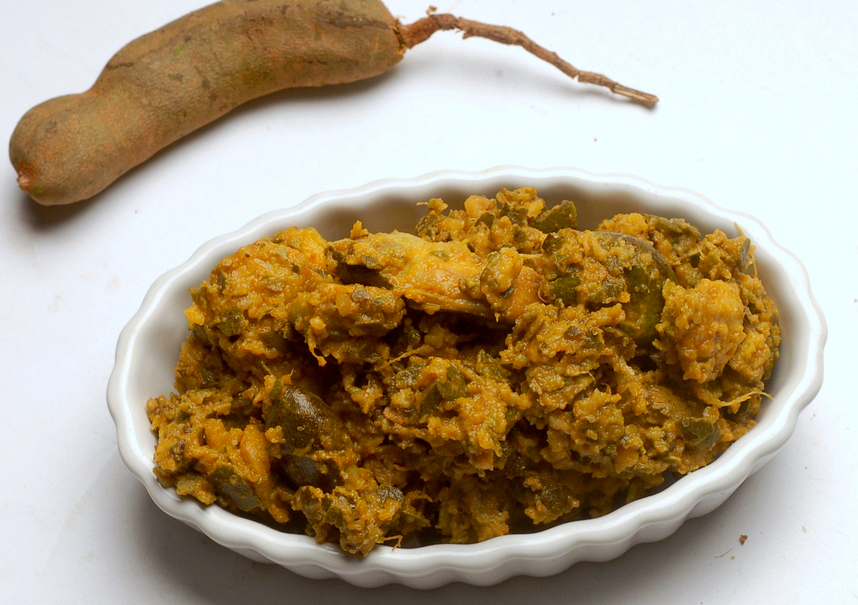 While raw tamarind is a central ingredient to many dishes in Andhra and Telangana cuisine, one is completely caught off guard with chintakaya pachadi or raw tamarind pickle, as its raw, sharp and tangy flavour fires up your taste buds like nothing else!
14. Chemmeen Achhar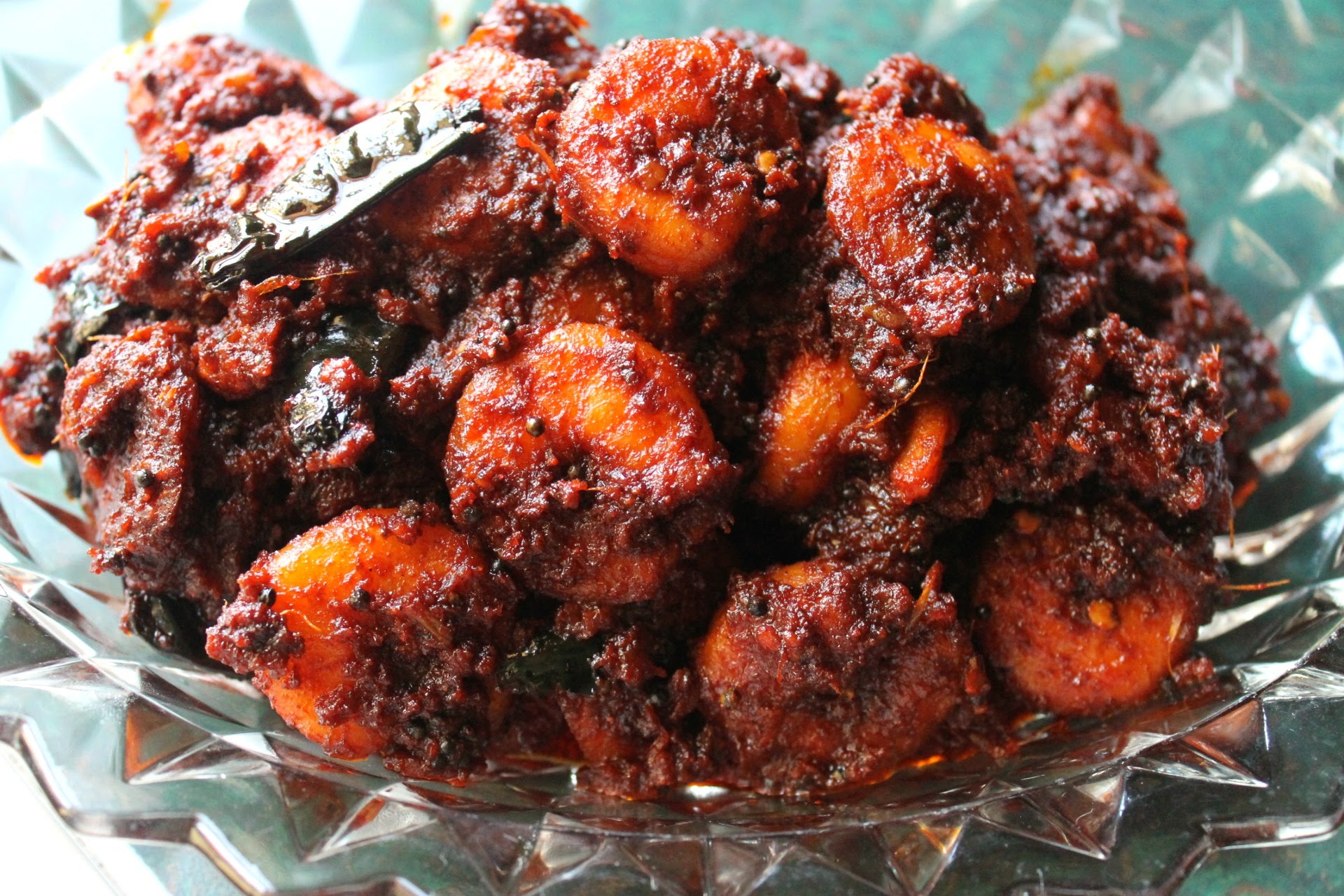 If you love meat pickles, think no further—God's own Country is the place for you. If you particularly love prawns, then you have hit the jackpot, as the chemmeen achaar from Kerala is much loved for its amazing amalgamation of spices and finds takers from across the world!
15. Pork and Bamboo Shoot Pickle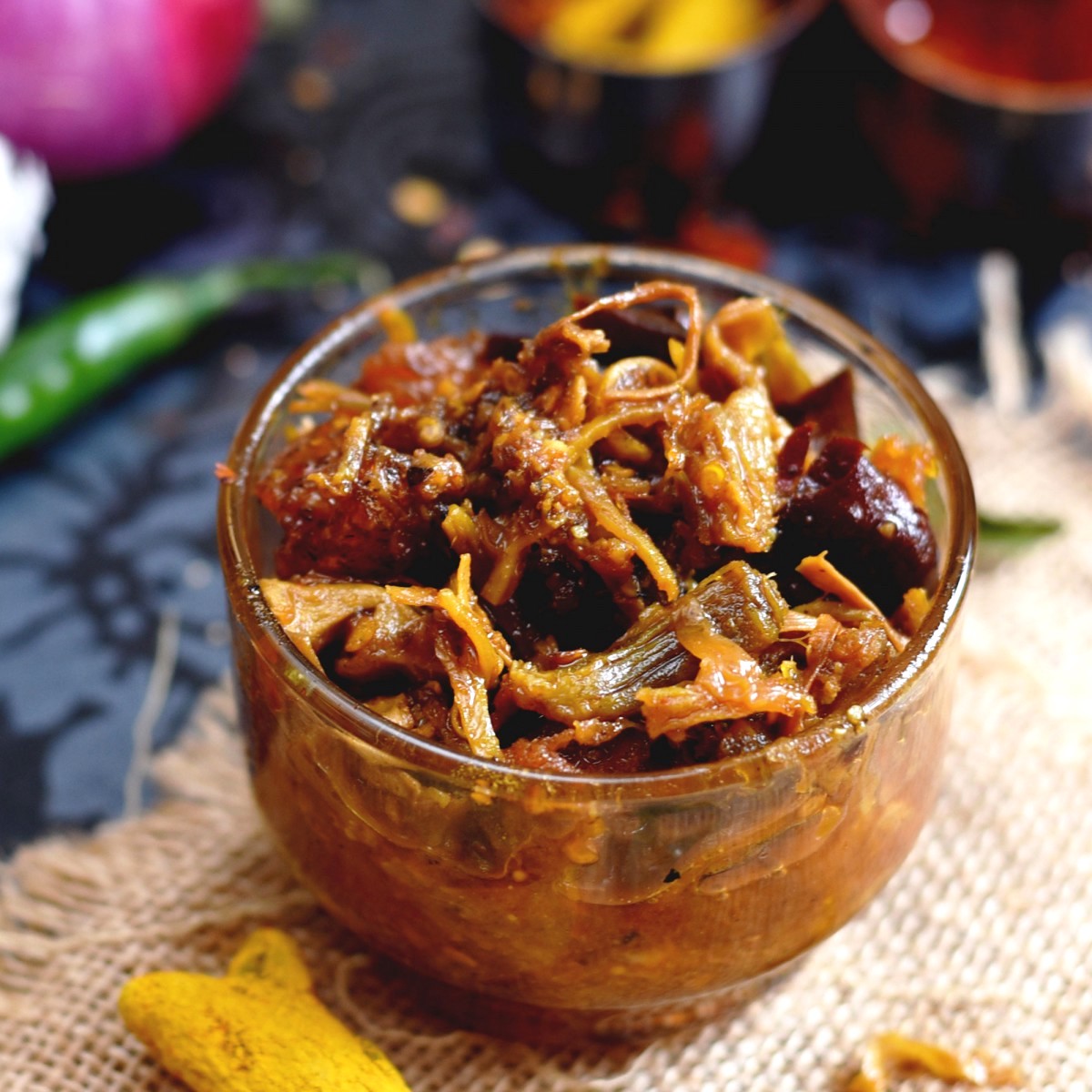 While we have already come across bamboo pickles and it is common knowledge that pork is a staple in the northeast, have you heard of the pork and bamboo shoot pickle? A blend of juicy meat and shredded tender bamboo shoots, this pickle from Arunachal Pradesh is a whole new experience for your tongue and palate, and is a must try!
16. Gajar-Gobhi-Shalgam Achaar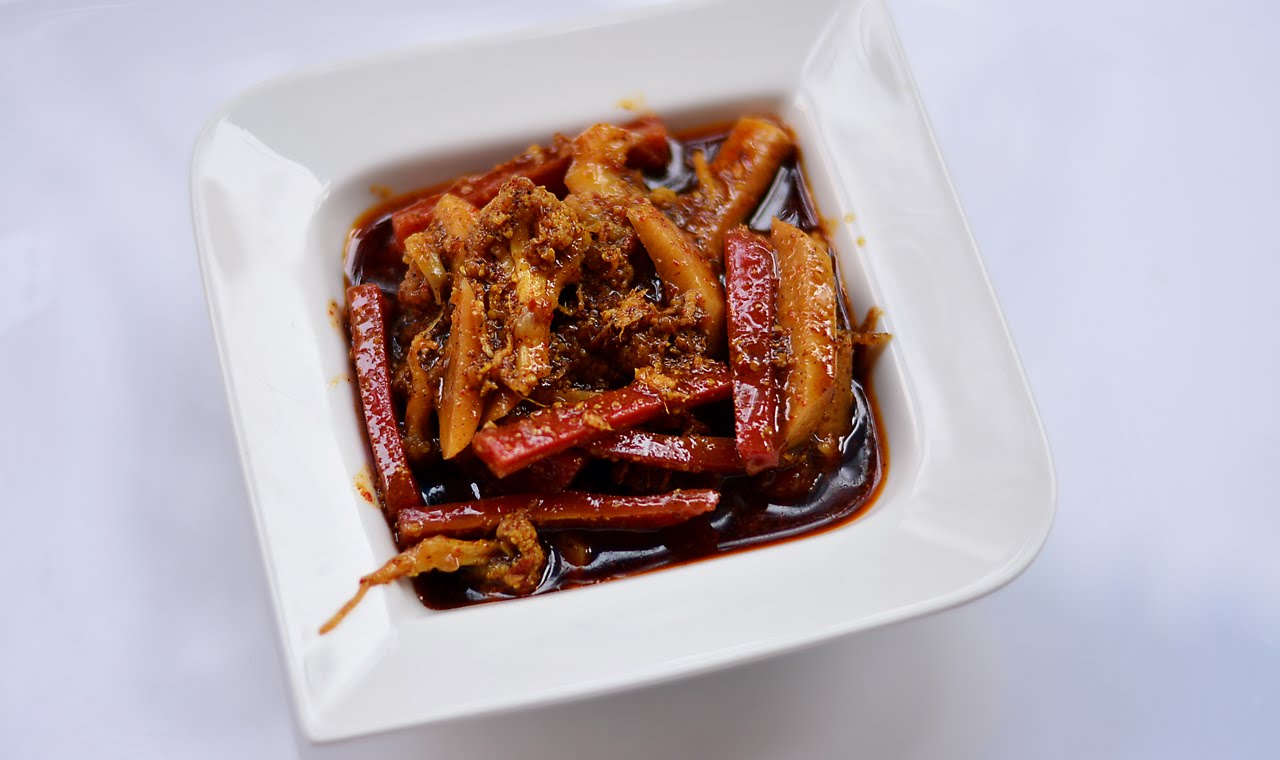 A winter staple in the northern parts of the country, this pickle comprises carrot, cauliflower and turnip and is probably one of the most delicious and sadly, underrated pickles in the country. The tang of the turnip and the sweetness of the carrot, which are pickled along with cauliflower using vinegar, makes the pickle the best side dish for parathas and curd!
17. Sundakkai Urugai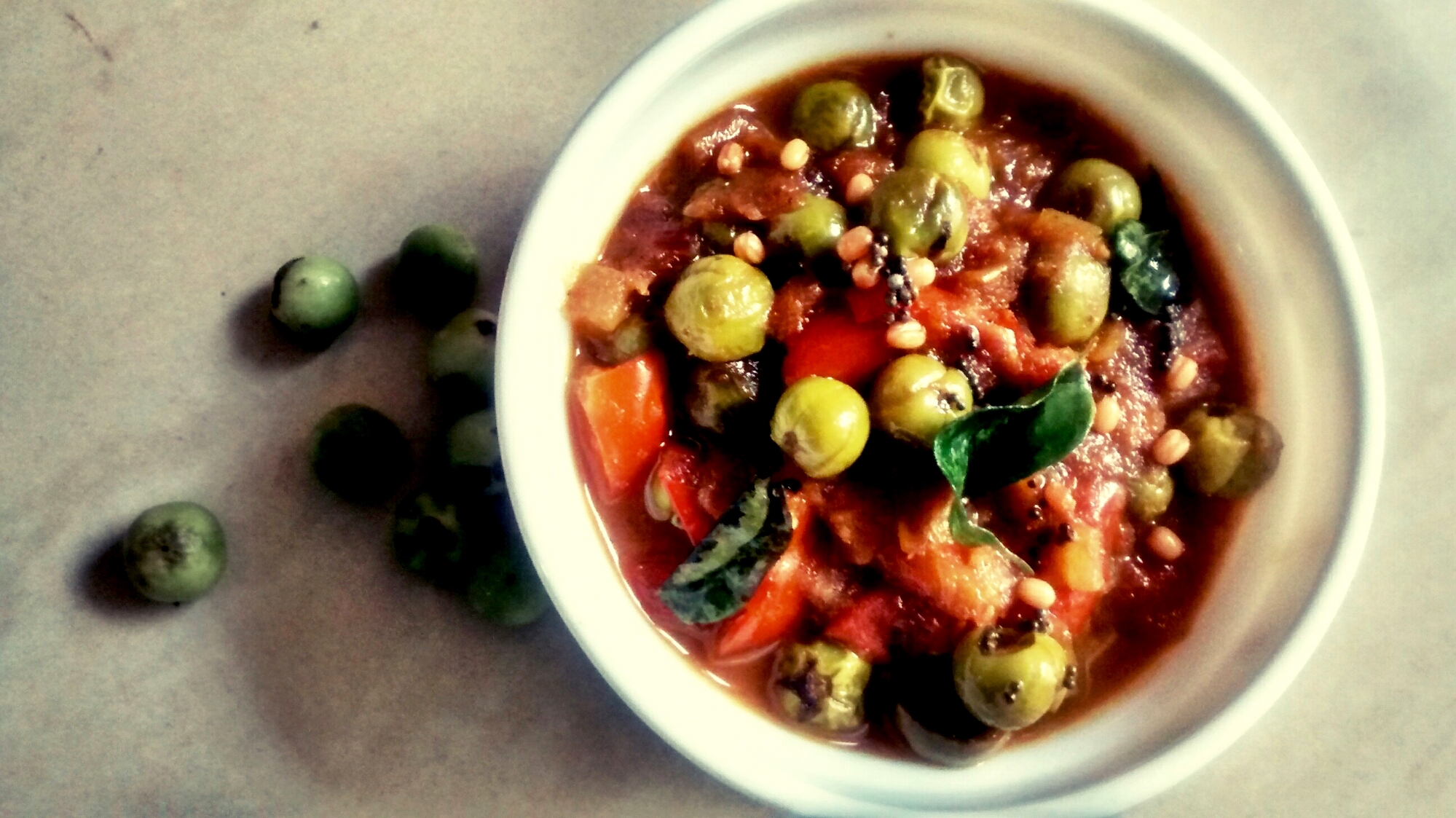 Interestingly, Sundakkai or pea aubergine isn't transformed into a pickle directly but is first kept in brine until it matures. The pickling occurs only prior to consumption, where it is tempered and served. It is common knowledge that this speciality from Tamil Nadu is best paired with curd rice!
18. Green Apple Pickle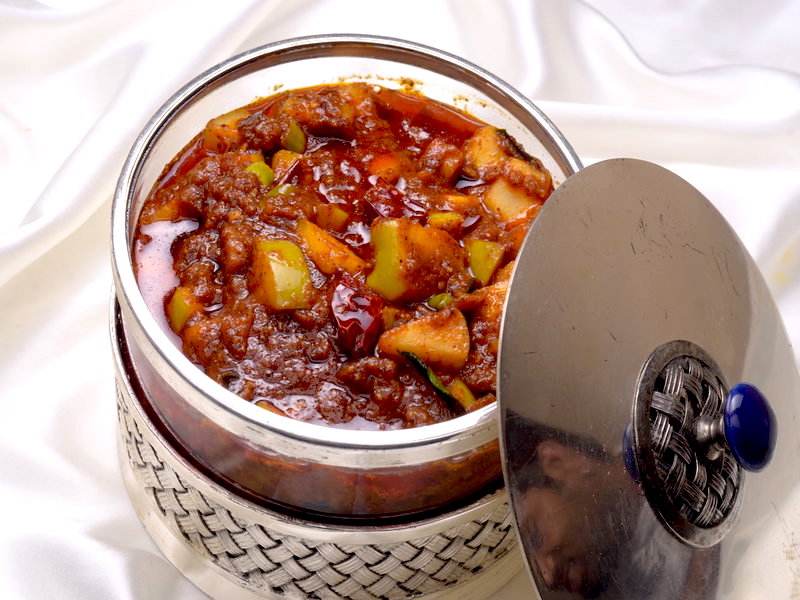 While the apples from Jammu and Kashmir will require an article of their own, the green apple pickle from the region is equally delicious. Sweet and tart, thanks to the apples and spices, the pickle can be savoured with bread or just on its own.
19. Tindora Achaar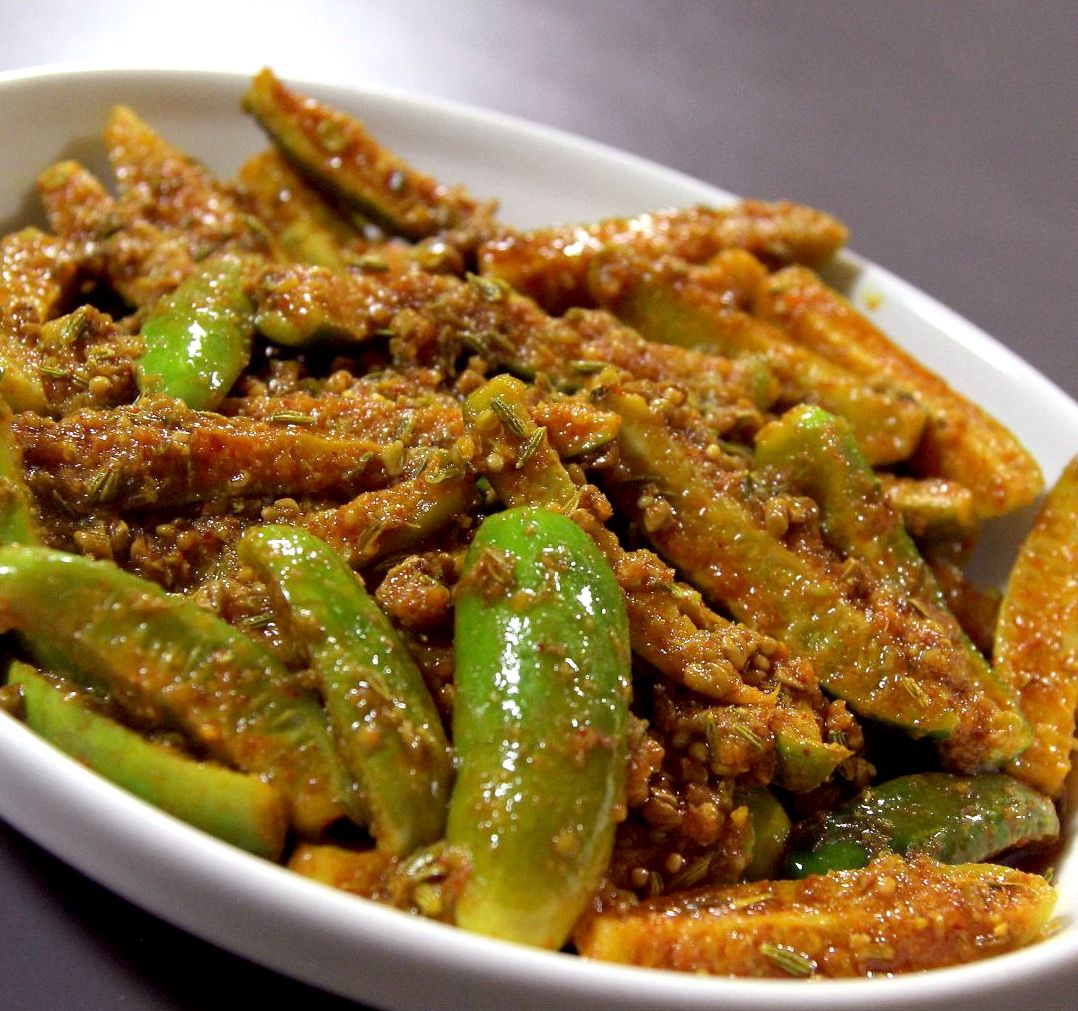 Honestly, I've never seen a cuter vegetable that has so many haters, but I'm sure that if they knew, it would hard to resist the fantastic taste of kundru or tindora (Ivy Gourd) pickles. One of Gujarat's most famous pickles, you need to set aside all doubts and give this delicious pickle a try!
20. Kair ke Achaar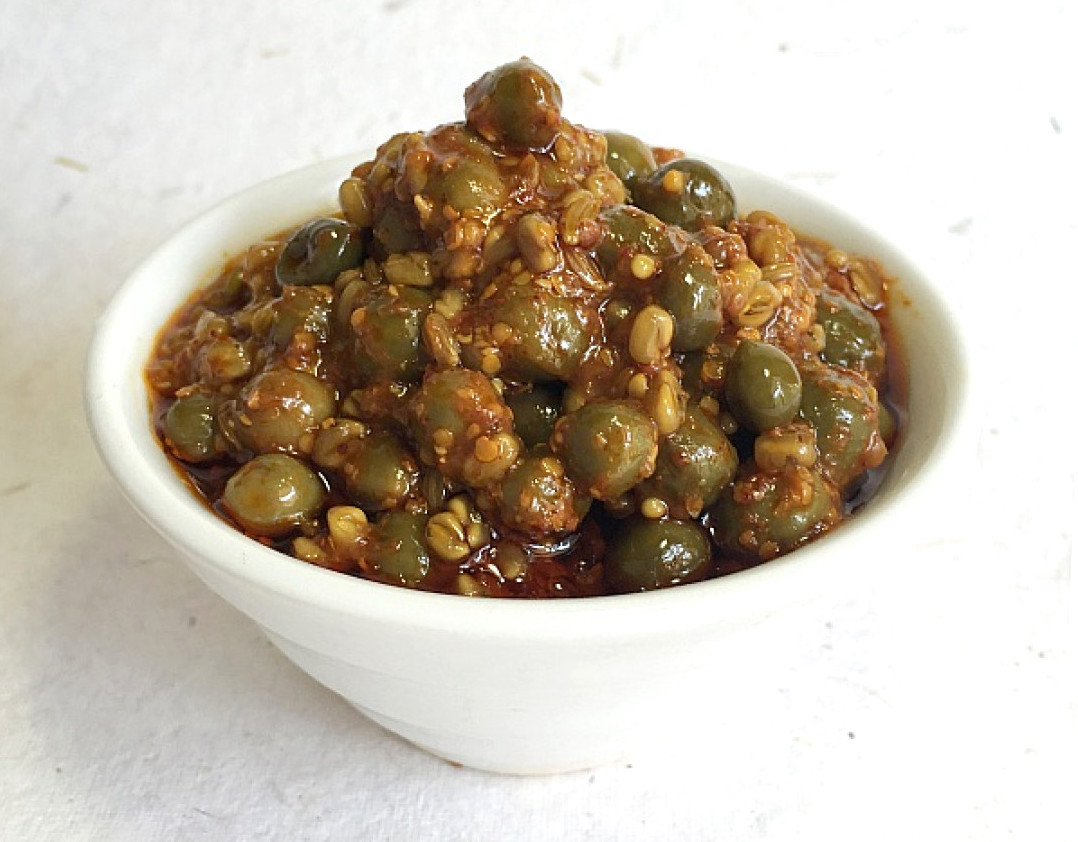 Made from Kair (berries from Rajasthan that are dried and used) this pickle is unique to the state and is found abundantly during the winters. Sour and tangy, Kair ke achaar is incredibly delicious and can be relished with any Indian bread or rice.
21. Topa Kuler Achaar
A popular fixture in almost every Bengali household, this pickle is made of topa kuler, a  berry which is native to West Bengal and is known for its tart flavour. The berries are infused with jaggery and spices, and the pickle is a great accompaniment to rice and curries.
22. Mahali Urugai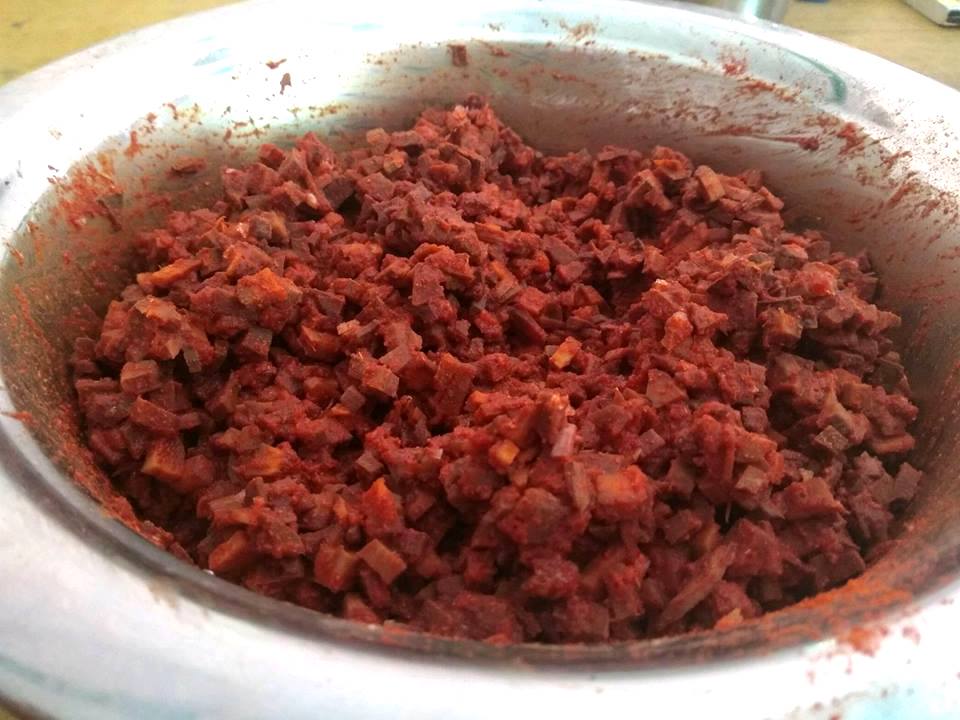 Made of Mahali or Sarasaparilla, this pickle from Tamil Nadu is unlike any other pickle mentioned above as it is made of roots and has a distinct flavour and aroma. People often mix it with curd or buttermilk to enhance its taste, and this mixture can easily survive for over two years!
23. Gandal ka Achaar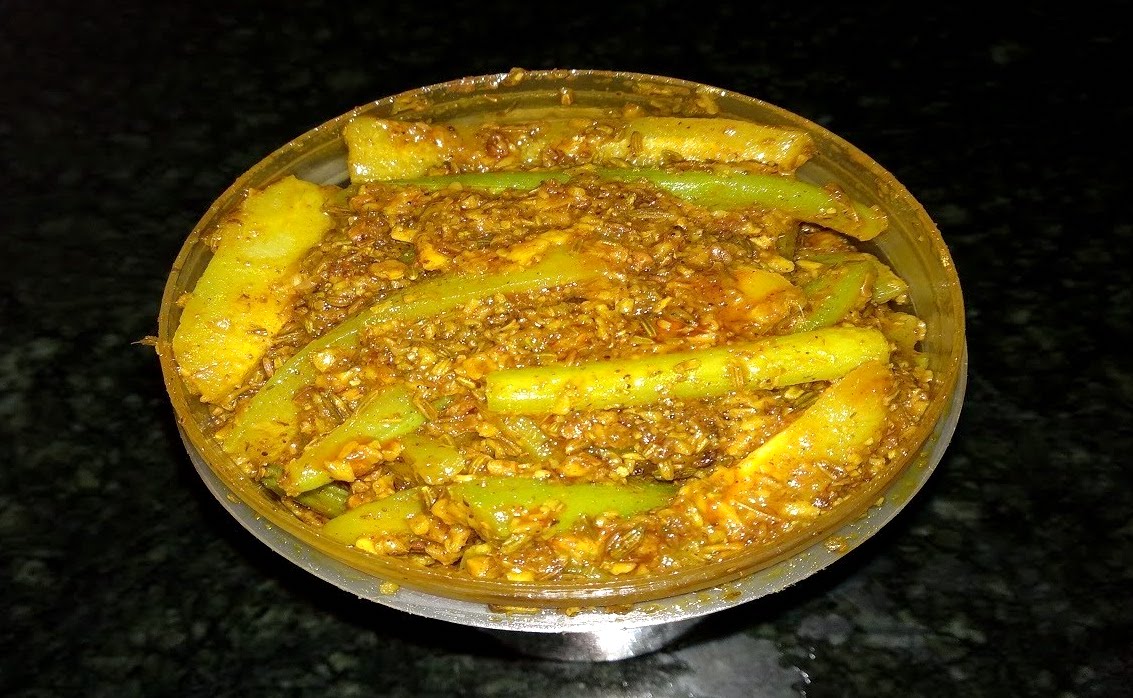 An age-old practice in Punjab, Gandal ka Achaar is made from the pickling of the long stalks of mustard greens (gandal), just before the harvesting of seeds for mustard oil in December every year. Besides the amazing taste, the mustard in the pickle doubles up as a warming agent, and keeps the folks warm during the bitter winter.
24. Mulakkada Pachadi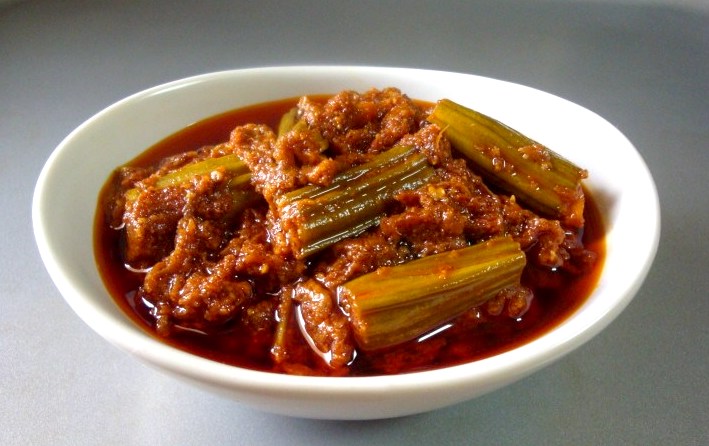 Another hated vegetable by children and adults alike; the humble drumstick actually offers a plethora of health benefits to one's body. However, did you ever think that it could be made into a pickle? Well, Andhra's Mulakkada Pachadi is made using drumsticks, and you definitely need to taste it once!
(Edited by Gayatri Mishra)
Like this story? Or have something to share?
Write to us: contact@thebetterindia.com
Connect with us on Facebook and Twitter.
NEW: Click here to get positive news on WhatsApp!
We bring stories straight from the heart of India, to inspire millions and create a wave of impact. Our positive movement is growing bigger everyday, and we would love for you to join it.
Please contribute whatever you can, every little penny helps our team in bringing you more stories that support dreams and spread hope.