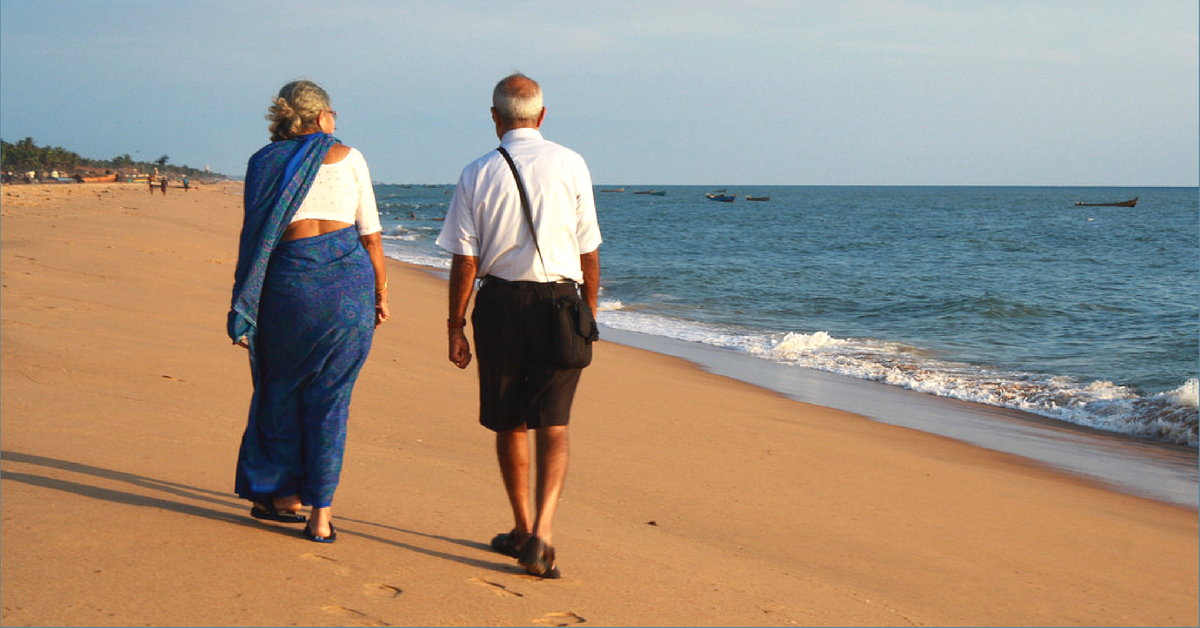 Older adults and their families often deny the existence of mental health problems. As a result, elderly patients may seek medical care for non-specific somatic complaints such as headaches, insomnia, dizziness or any other vague physical symptom instead of seeking psychiatric care.
India is going through major demographic, social and technological changes. Its effects are reflected in the increase in the life expectancy of the elderly, the emergence of nuclear family systems, etc. The growth of the older population (above 60 years) from about 20 million in 1951 to 83.58 million in 2006, is expected to increase to 173 million by 2026. Such rapid changes have made the elderly more prone to psychological problems.
According to a study, the average prevalence of mental health problems both in rural and urban communities indicates that 20.5%  of the older adults (1 out of 5) are suffering from one or the other mental health problems in India, i.e., 17.13 million older adults (from a total population of 83.58 million).
Though most of us may think that these problems are increasing at an alarming state, Anastasia Dedhia, Founder and Chief Psychologist, Mind Mantra, explains that "It's not! It's the 'awareness' among people that is increasing." Similar to the sudden increase in awareness regarding Autism.
She adds, "As you live longer, your body gets old and so does your mind. So naturally, problems will invariably be coming in. The exposure towards a lot of things is increasing, especially in cities."
But what are the major types of mental health problems in the elderly?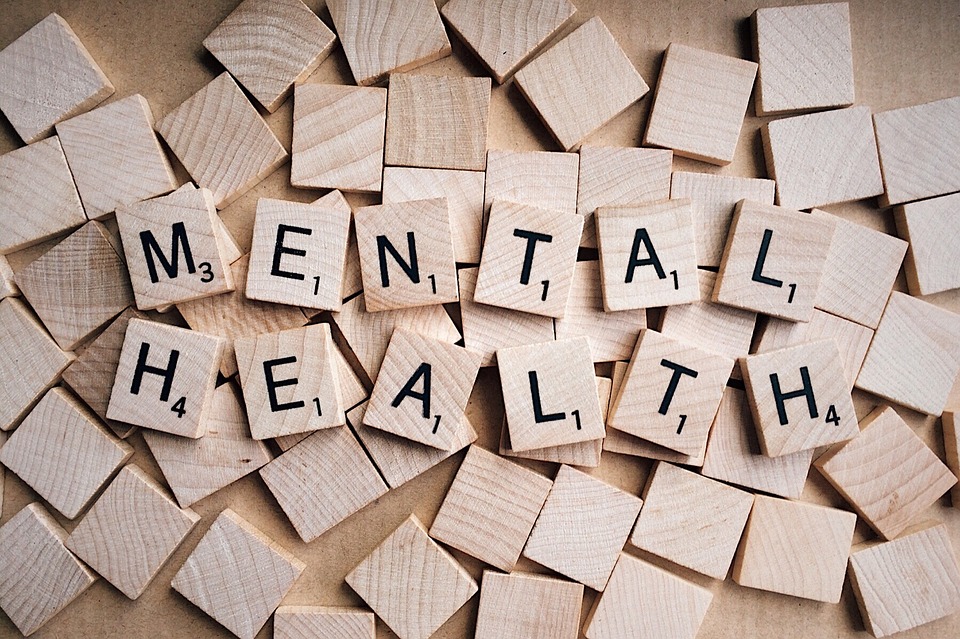 Source: Pixabay
The five major categories of mental disorders for old age are Affective Disorder, Late paraphrenia, Acute or sub-acute delirious state, Senile dementia and Arteriosclerotic psychosis. Depression is also a frequently encountered condition in India.
Dementia is caused by damage to the brain. The most common causes of dementia are called neurodegenerative diseases which include Alzheimer's disease, frontotemporal dementia, and dementia with Lewy bodies. With these diseases, the brain cells degenerate and die more quickly than is part of the normal ageing process.
There are various social, psychological and biological factors that are responsible for mental illness in the elderly such as physical disability; disease of the adrenal, thyroid, pituitary or other glands; medications; malnutrition caused by poor eating habits; physical neglect or maltreatment; long-term illness (e.g., heart disease or cancer); social and economic insecurity, etc.
Older adults and their families often deny the existence of mental health problems. As a result, elderly patients may seek medical care for non-specific somatic complaints such as headaches, insomnia, dizziness or any other vague physical symptom instead of seeking psychiatric care. Thus, the mental health need of older people is significantly underestimated despite the very high prevalence of psychiatric illnesses.
"Though there are no general common symptoms, people should watch out for all the signs such as a drastic change in personality, lack of sleep, forgetfulness, dementia, (Alzheimer's is one of the most common conditions affecting older people), shifts in mood, erratic behaviour, etc," says Anastasia.
The Dangerous Side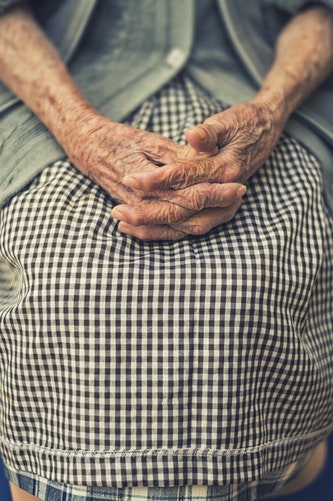 Picture for representation only. Source: Unsplash
The family structure in India has changed drastically due to societal modernisation. As a result, older adults lose their respect and significance in their own home and become more vulnerable to abuse (physical, verbal, psychological, financial and sexual); abandonment and neglect. Current evidence suggests that one in six older people experience elder abuse. This can have long-lasting psychological consequences.
Anastasia explains, "The major risks related to elders suffering from a mental health problem is that someone could take advantage of them as they live alone or out of loneliness they may befriend anyone and bring them home. There are other risks such as wander risk with the onset of dementia, risky behaviour, fraud, medical carelessness, etc. So depending on what exactly has affected them regarding the disorder or the problem, there are different risk factors. However, we commonly fear for their exploitation and fraud."
According to India's Census (2011), it was observed that 75 % of elderly persons live in rural areas. What could be the difference in mental health problems of old people living in urban and rural areas?
Anastasia answers, "The inability to have intellectual conversations with people regarding politics, sports, history, food, etc. affects the elderly in the urban population the most as they are engaged in mental activities; they don't mind if they can't walk so much. Elderly living in rural areas are used to being physically active at all times with a tremendous amount of strenuous activity: having a problem in their knees and hands or neck would be a little harder for them to accept."
"We can't help everyone, but everyone can help someone" –Ronald Reagan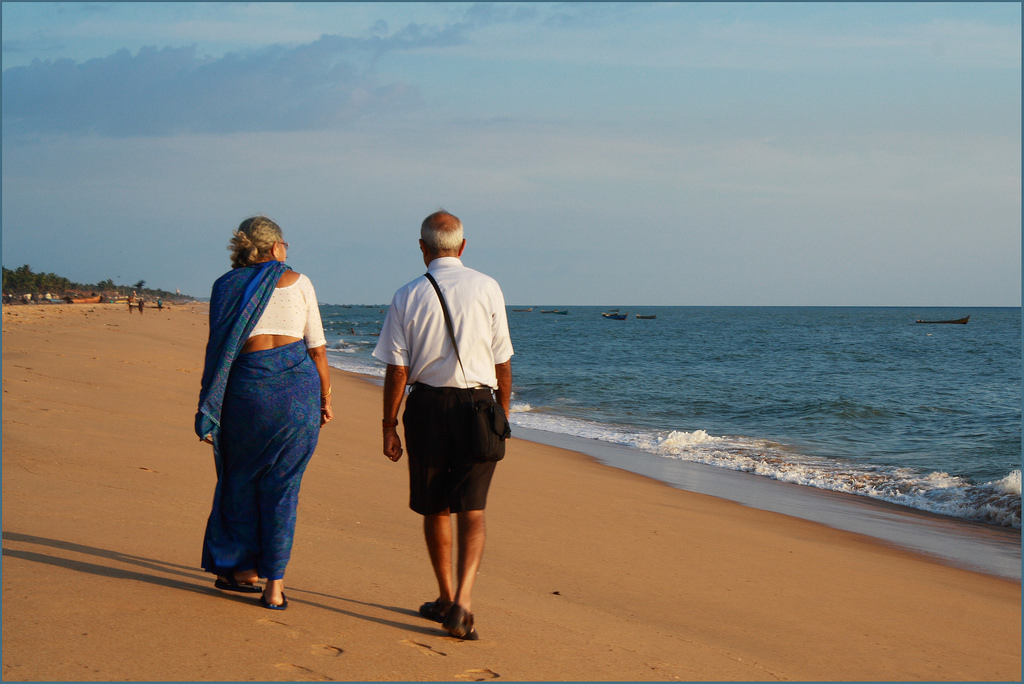 Picture for representation only. Source: Flickr
India has a limited number of mental health professionals, with 4,000 psychiatrists catering to a geriatric population of 21 million.
A study conducted to assess the unmet needs of the geriatric population in rural areas observed that 46.3% of the participants were unaware of the availability of any geriatric services near their residence and 96% had never used any geriatric welfare service. About 59% of them stated that the nearest government facility was three kilometres from their homes.
The situation may be marginally different in urban areas which have various kinds of support groups:
-Mind Mantra, which does home-based care for the elderly and devises customised plans for dementia care or intellectual companionship);
-Smriti Vishvam, which offers various activities like arts and crafts, cooking, exercising, yoga;
-Varista and A1 Snehanjali, which are elderly care homes;
-A Silver Amore, Dignity Foundation, Silver Innings etc. which provide personalised care, different kinds of psycho-education and therapies.
These groups are working towards spreading awareness and improving the quality of lives of the elderly.
It's all in the mind: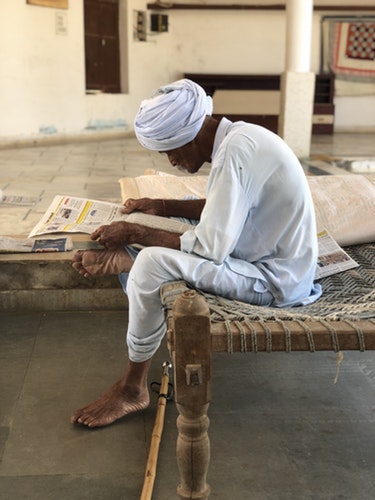 Picture for representation only. Source: Unsplash
"If they start feeling better in mind, then their behaviour gets better; when their behaviour gets better, the entire rhythm of their body improves," Anastasia observes. She adds how conditions of the ailing improve when they have caregivers spend some quality time with them.
Overall, elder people are facing growing physical and mental health problems which need to be identified. Most often, symptoms of illness are overlooked both by the patient and their family as part of the "normal ageing process" or something "not serious". The stigma which is attached to it by the society makes them hesitant to seek treatment.
In India, financial problems and poverty further act as barriers. The challenge is to develop culturally-sensitive services designed for a low-income population and spread more community awareness.
(Written by Priyal Agrawal, Research Associate, The MINDS Foundation. Edited by Shruti Singhal)
Like this story? Or have something to share? Write to us: contact@thebetterindia.com, or connect with us on Facebook and Twitter.
NEW: Click here to get positive news on WhatsApp!
Tell Us More
We bring stories straight from the heart of India, to inspire millions and create a wave of impact. Our positive movement is growing bigger everyday, and we would love for you to join it.
Please contribute whatever you can, every little penny helps our team in bringing you more stories that support dreams and spread hope.