Every year thousands of students and young adults drop out of schools and colleges due to financial constraints and lack of opportunities. Thousands of dreams and aspirations die and talented youth from rural India is forced to take odd jobs to survive. Yet, there are few who do not give up and fight for better opportunities. Here's your chance to empower them and give them equal opportunities to succeed. Learn how, through Milaap loans, you can make every rupee count and change a life.
Make an impact
Lend now to a youth for vocational training and see your impact triple!
Growing up in the outskirts of Chandigarh, Sandeep Bajwa, like any other 21-year old, has big dreams and aspirations. Of becoming successful at his chosen profession. Of making it big in his field. And of giving his mother a comfortable life.
After completing his higher studies, Sandeep wishes to pursue a course in welding, as he believes that would give him a secure future. "There is a lot of scope abroad in this field. I can earn and save a lot and even call my mother there," he says. So what is stopping him from following his ambition?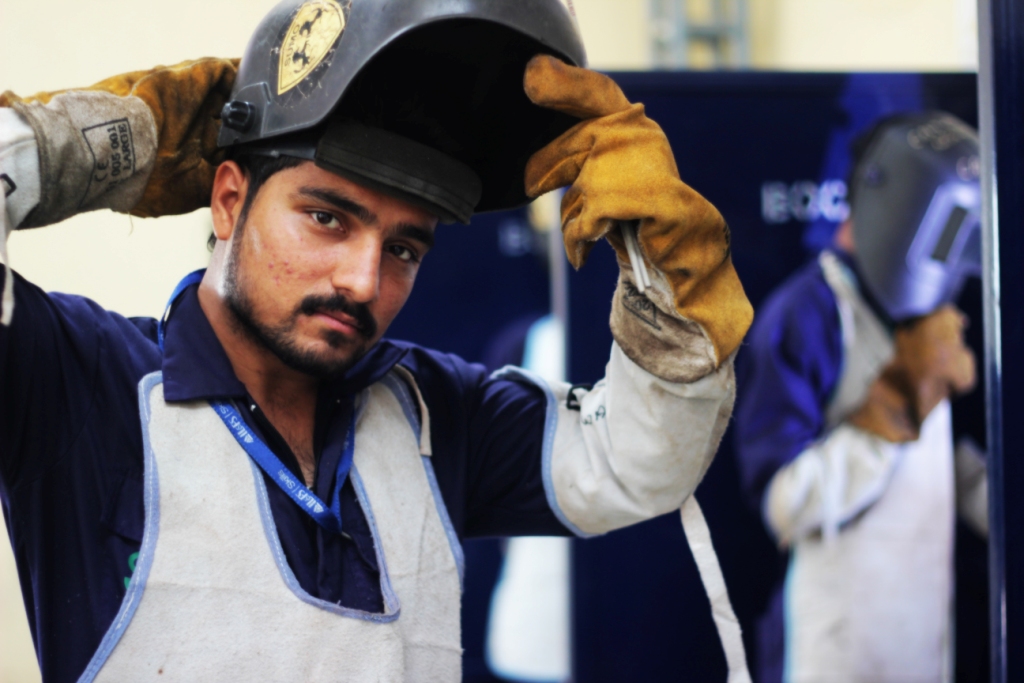 Financial constraints, for one thing. Having lost his father at a very young age, Sandeep has faced his share of hardships. His mother took care of him and his two siblings through a little boutique all these years. And now, Sandeep wants to make life a tad easier for his mother by getting a well-paying job.
Unfortunately, the current reality is that the welding course requires a fee of Rs.2.2 lakhs, which his family can ill-afford. On learning of this, Sandeep could have easily given up and obtained a regular job in his small town. But he's not a quitter. He decided to look for other avenues for achieving his goal.
That's when, through his college seniors, he heard of a crowd-funding platform for social causes called Milaap, which supports deserving candidates in building their skills by sourcing loans for them from their community of lenders around the world. Sandeep was delighted to learn of them.
How it works
Sandeep is one of 5,000 young people that Milaap has aided in procuring loans for vocational training. Milaap is working to change the way people fund and impact communities. They bring people together to make a bigger impact and enable individuals and communities around the world to change lives of people like Sandeep. This is far from charity, as the ambitious students are given loans, which they will repay shortly after getting a job.
"It is a great opportunity because it gives us independence and helps us to stand on our own feet. Because the money raised is a loan and we have to repay it, it also gives a sense of responsibility," says Sandeep.
Partnering with grass-root level organizations, Milaap identifies deserving borrowers and the amount of monetary help they need to achieve their goals. Loan profiles are created and anyone can give a loan to these borrowers.The entire loan amount reaches the end borrower and then he or she repays it in the future.Milaap does not take any cut from the funds raised.The loan amount can be as low as Rs.500, and this will also be returned to the lender once it has changed a person's life.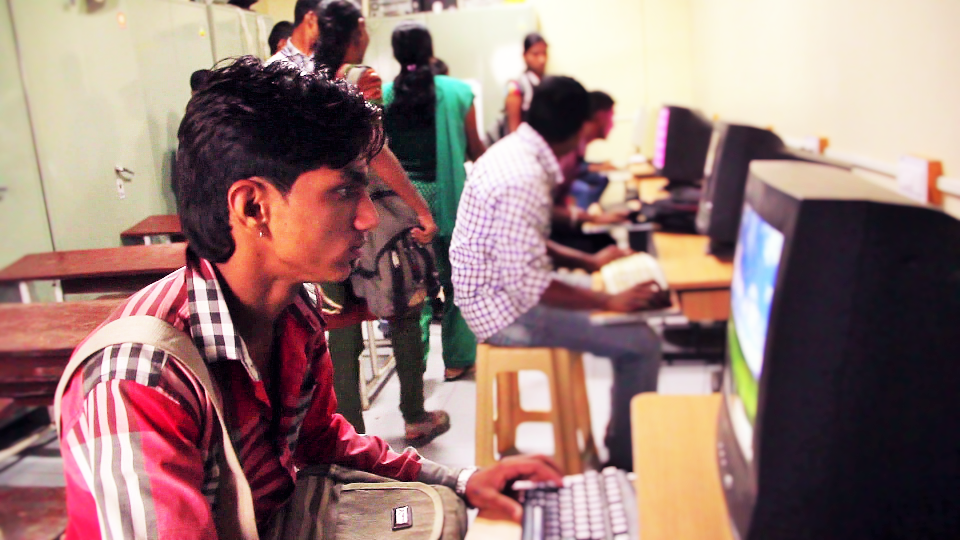 The Milaap-NSDC partnership
Started in 2010 by three passionate young entrepreneurs, Milaap has been bringing about a change in the giving environment in India by moving away from charity and philanthropy and encouraging individuals and corporate houses to be a part of India's change story by empowering underprivileged communities through loans.
Their skills development program has been successful in giving financial freedom to several young people who were otherwise unable to get decent jobs in spite of being "educated". Milaap's efforts were recognized by the National Skills Development Corporation (NSDC), a public-private partnership formed under the National Skill Development Mission, and it became an innovation partner of NSDC.
NSDC has a goal of skilling 33.4 lakh youth in 2014-15, and Milaap plans to raise Rs.33.4 lakh to support this cause. In a bid to amplify the impact of individual lenders, NSDC has pledged to triple all loans received by Milaap in the vocational training area, for a month starting from Independence Day.
Not only can people from across the globe lend for this cause of skills building, but they can also set up fundraisers, run campaigns and invite their friends and family to raise funds. Corporate bodies can also participate by involving their employees and customers in this mission.
"Everyone who has a stable job will agree that education and opportunity played a major role in helping us realise our aspirations. We want to give the deserving youth of India this opportunity to gainfully skill themselves and fulfil their potential. Indians across the world have been signing up to be a part of this mission. This is a chance for socially conscious Indians to make a great impact with just a little effort and contribution," says MayukhChoudhury, Co-Founder of Milaap.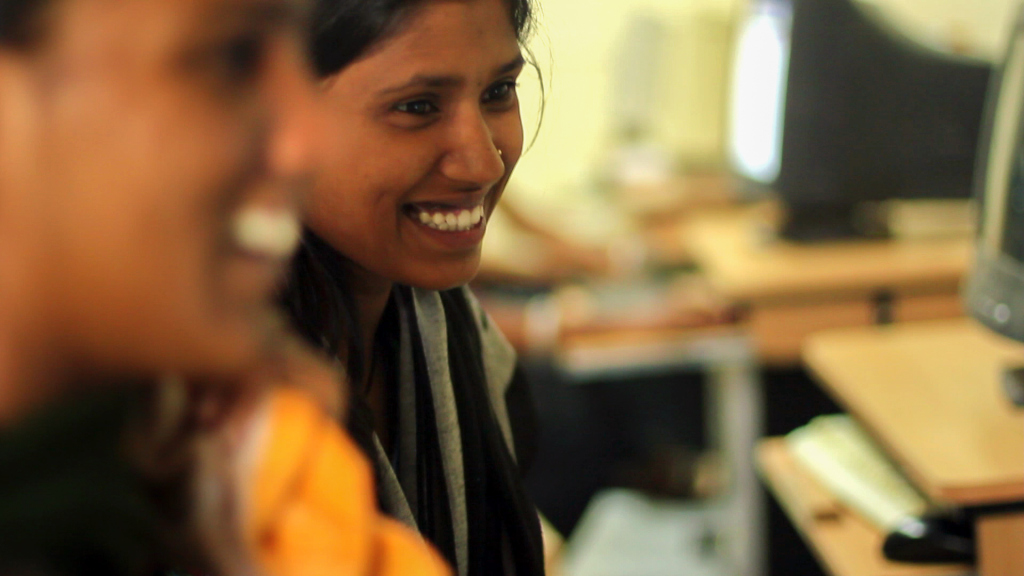 As per the estimates, around 30 percent of IT and ITES students are not able to clear language and soft skills related screening at job interviews. Milaap's loans help these youthacquire technical, professional and computer skills, secure jobs, and repay their loans. Like they helped Heena.
A young, sprightly girl from Dharwad, Heena wanted to work and support her sister's education. She wanted freedom from a future that held an early marriage but did not have the financial capacity to follow her dreams.
Just when everything looked impossible to achieve, she got a small loan through Milaap for vocational training and after having completed her course, she is now working at Cafe Coffee Day and living an independent life.
"I want to start studying for an Arts degree and work towards a promotion. With my first salary, I'll pay off part of my study loan," she says.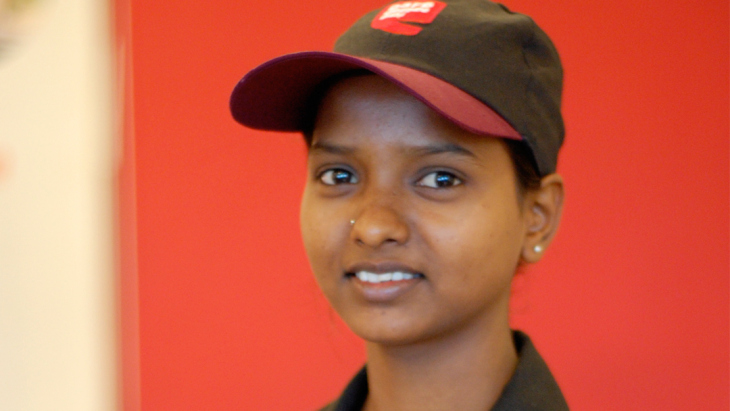 It is shocking to see that many such ambitious youth of India like Heena sometimes give up on their dreams just because they are unable to arrange enough funds, which are not even very high to begin with.
"It was strange that the money these kids require is not much, their expectations are sometimes just Rs. 10,000 – 15,000 to do their training. It is sad to see that an amount as small as this is stopping these bright kids from succeeding in life," says Ruchir, a film maker who covered the lives of these young individuals.
Let's lend support to this young generation and set them free to chase their dreams. If the 150 million youth of India is given equal opportunity, we can only imagine the wonders they can achieve. Be a part of India's change story by making a good investment today.
Click here to lend to a youth for vocational training today and watch your impact triple!
We at The Better India want to showcase everything that is working in this country. By using the power of constructive journalism, we want to change India – one story at a time. If you read us, like us and want this positive movement to grow, then do consider supporting us via the following buttons.
Please read these FAQs before contributing.