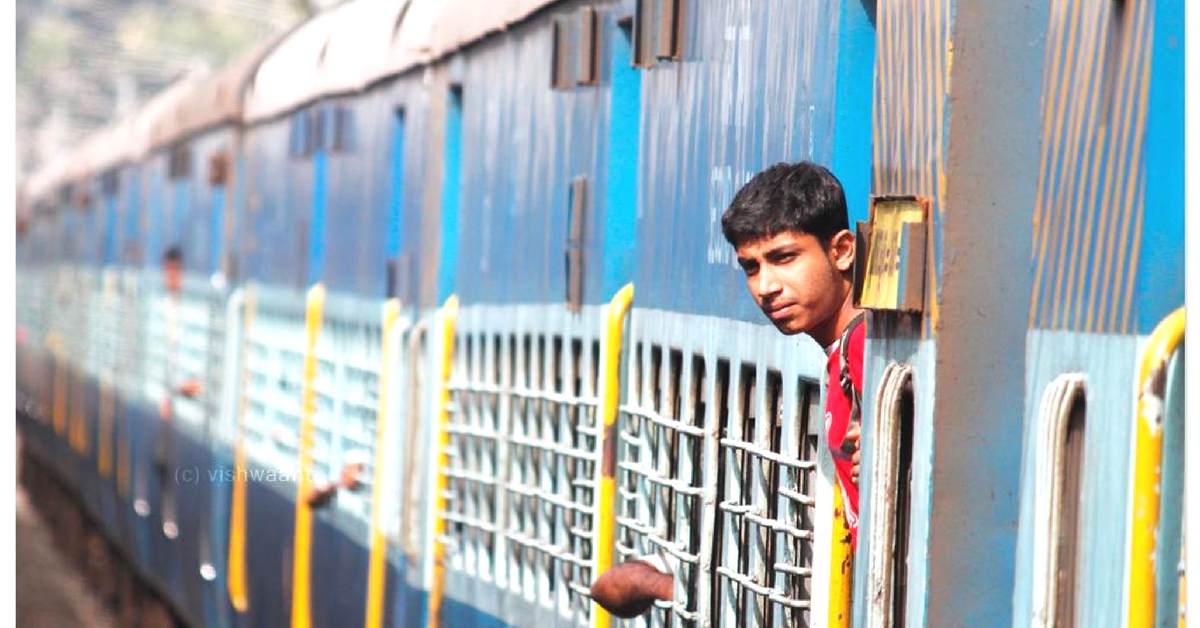 Started by railfans for railfans around the world, the IRFCA is the Indian Railways' very own fan club.
Passengers wait in anticipation on the platform, looking out for the first glimpse of the train around the bend. A family of ten, who have arrived early, sit sprawled out on their bags and suitcases, while others hurriedly clamber down the staircase. Packets of IRCTC tamarind rice make their way into several bags, the masala chai stall draws a small crowd, and the bookseller proudly displays his collection of Jeffrey Archer, Archie Comics, Sudoku and astrology books.
As the engine approaches slowly, there is frenzied activity as the crowds scatter this way and that, porters start heaving suitcases onto their turban-covered heads, and a child squeals in excitement, "Look Ma! Our train is coming!"
Even as adults, many of us have had to suppress the need to exclaim in childlike delight as we watch trains pulling into the platform.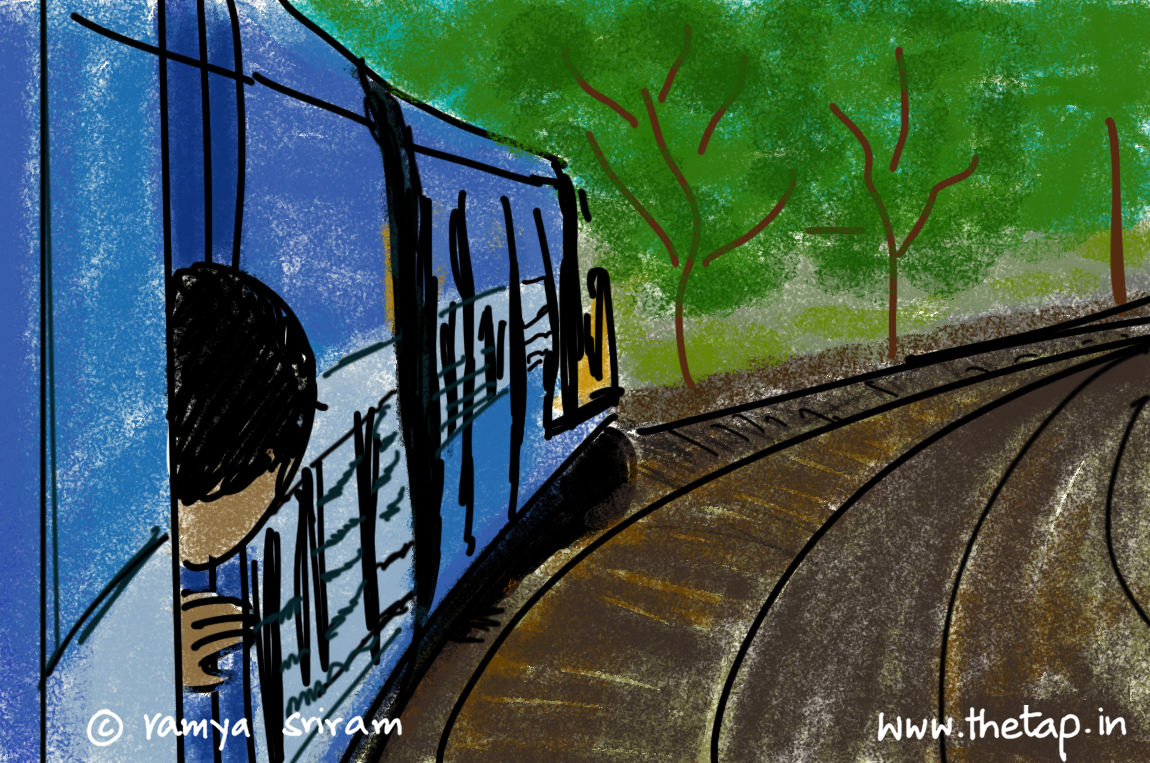 Some of us may have a love-hate relationship with the railways—but most of us have fond memories associated with train rides.
Long journeys with the Milton water cooler, playing board games and antakshari with cousins, aunts and uncles, reading books on the upper berth, watching the engine turn from the window seat, counting tunnels and rivers, being woken up with chants of "chai chai"… the list is endless.
And if you take it one level further, some of us may be so train-mad that we might wait (not unlike birders) for hours, to "sight" a particular train or spot a loco. We might conjure up new, revamped timetables for this complex network that carries millions of people every day. We might even log on to a forum, to discuss everything train-related with similarly train-obsessed folks.
Started by railfans for railfans around the world, the Indian Railways Fan Club (IRFCA) is the Indian Railways' very own fan club. Expanding to the Indian Railways Fan Club of America (as all its members were in the US back then), the club was started by Mani Vijay, Sankaran Kumar and Dheeraj Sanghi 28 years ago.
From engine enthusiasts to casual railfans, the members engage in everything from discussing the technical and historical aspects of the railways to figuring out what to eat at which platform.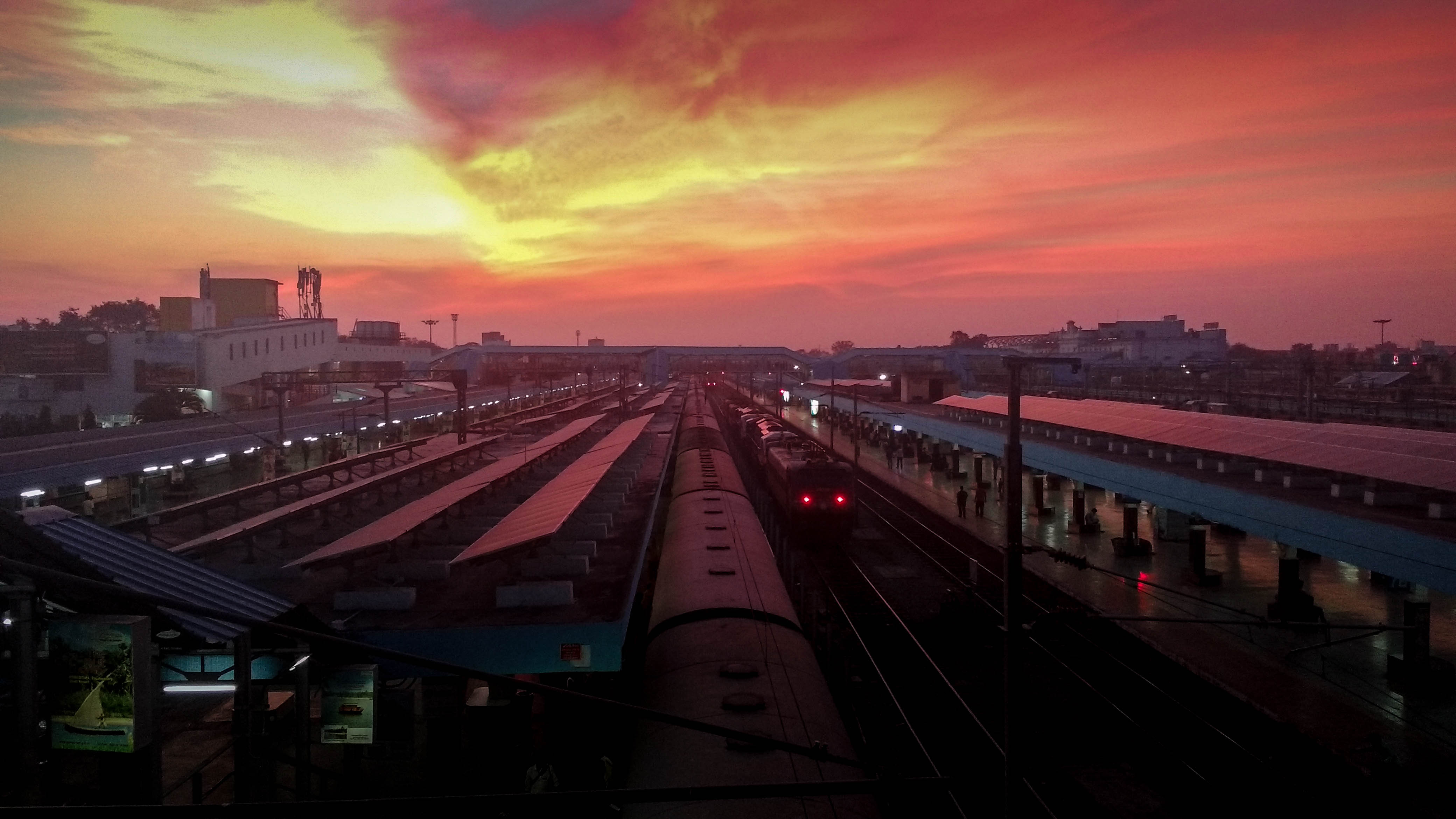 I had a conversation with Dheeraj Sanghi, one of the co-founders of the club. Started as a newsgroup (which predates the Web) by a group of graduate students in the late 80s, the club was called soc.culture.Indian, where members would casually post about the IR, sparking discussion among the group members.
However, since there was always only a specific group of people participating in the discussions, they decided to start communicating by private email, inviting other members who posted about IR to the email group.
Dheeraj says, "Since I happened to have a workstation of my own, and University of Maryland allowed me to create mailing lists on my workstation, I decided to create a mailing list. It was called irfca@cs.umd.edu. And now we didn't have to store everyone's email address in everyone's system. We never really expected this to grow so much, and indeed it grew slowly for the next 7-8 years till Internet reached India."
---
Also Read: Planning a Rail Travel? You Can Now Dine on Pre-Packaged Food Packets
---
The IRFCA went through various transitions in its avatar after that—moving from a server-based mailing list to an Internet-based service. When the mailing list grew to over 5000+ participants, they moved from Yahoo mailing lists to forums, and then eventually to a website in 2000, when there were enough volunteers to maintain it.
On the forums, volunteers acted as moderators. Dheeraj says, "We only want to share railways-related information with each other and the rest of the world."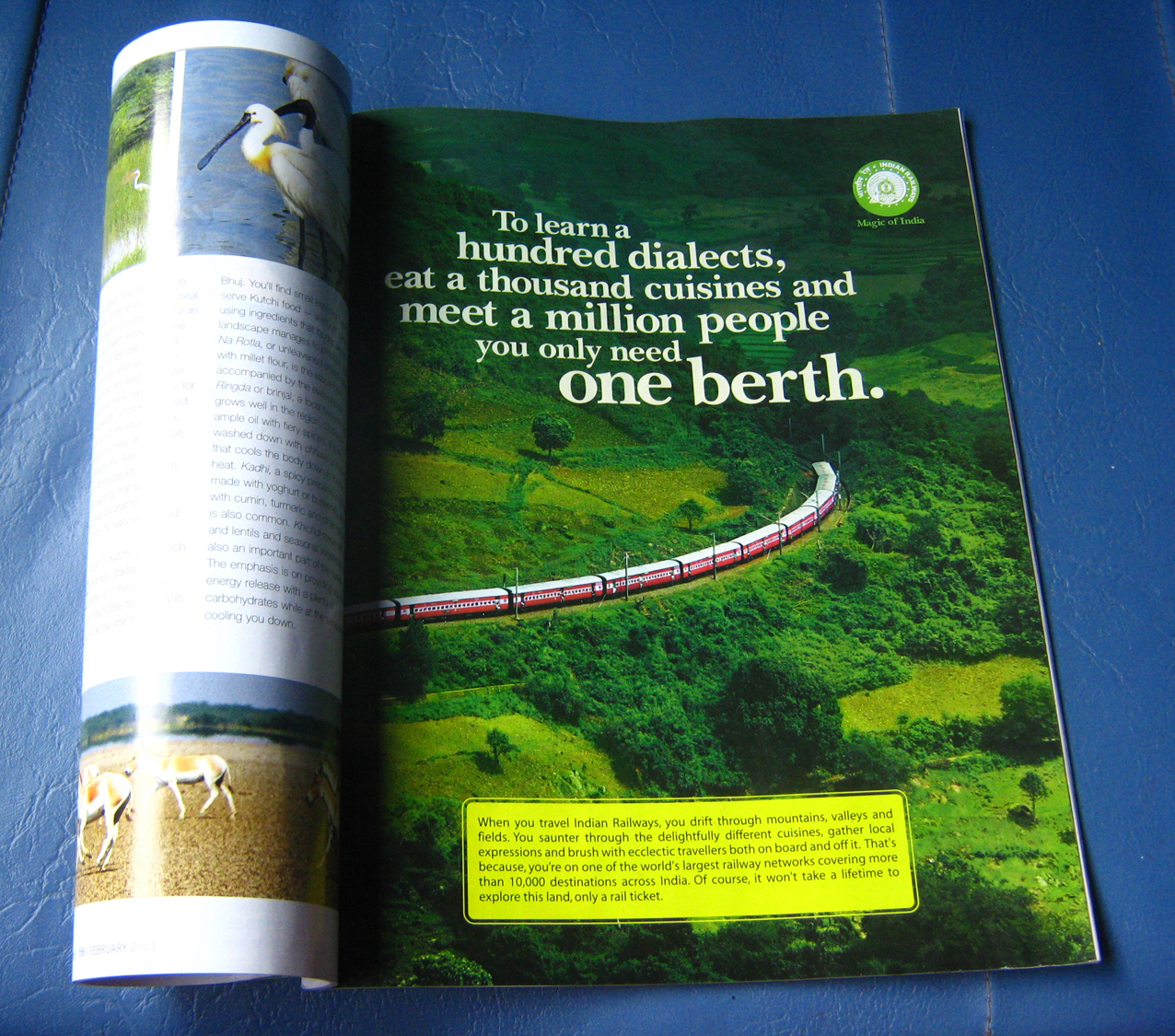 What did they talk about on the forums? "The topics discussed were varied. Timetabling was perhaps the most attractive topic, and technology and history of Railways were also discussed. I was more keen on policy matters, finance, etc."
I ask Dheeraj how he became so interested in trains. "My own passion started in childhood. We stayed not too far from a railway station named Sarai Rohilla in Delhi, and would often go to the station to watch trains," he says.
Can he recall any particular experience as a railfan?
Dheeraj reminisces about the time when he and his wife were newlyweds decided to go for a one-month journey by train to several cities in India. They were travelling in an AC II tier compartment, and on the second train ride from Delhi to Pune on Jhelum Express, they had the AC working only in half the coach. Dheeraj requested the staff to get the mechanic to repair it, but after no response, he pulled the emergency chain at Jhansi station.
While the railway staff threatened to put him in jail, Dheeraj asked the station master to get the AC fixed only after which the train would move. He was supported by fellow passengers. As the mechanic had gone home, this wasn't possible. However, they made a deal if Dheeraj was given written statement that the AC was not working, then he could apply for a refund at the next station. Once both parties agreed, the train resumed its journey. Dheeraj says as an IRFCAian, he knew the rules thoroughly, and this helped him negotiate confidently!
He adds, "There were no cell phones then to get in touch with any railway officer, just in case the station master called the RPF or GRP."
Picture for representation only. Source: Flickr
The IRFCA has grown over the years just by word of mouth, and its members are techies, writers, photographers—anyone and everyone interested in the railways. Its contributors are passionate folks who spend time and energy voluntarily to maintain the website and keep the group alive.
I speak with Anil, who's been a member of the IRFCA for a decade. He says, "I think the best part of being associated with IRFCA is the vast community of people on the forums and the vast amounts of collective railway knowledge that people have there. Also, as I mentioned before, you can travel to any city and be able to meet some member living there. I have had folks bring food to my coach as I passed through their home stations."
---
Also Read: 8 Indian Railways Initiatives That'll Help Make Your Summer Vacation Travel Tension-Free
---
Anil has also taken trips with fellow rail enthusiasts. "My most memorable journey would be a week-long expedition to South India that we did in 2014 where we travelled on seven trains in 7 days meeting various other IRFCA friends along the way at stations." He says that it is also very satisfying to send off the Godavari Express from Platform 1 in Secunderabad and then move to platform 10 to wait for the "mighty Rajdhani Express" to arrive. "Secunderabad also has one of the best views of the sunset from the foot over bridge," he adds.
Anil also says that there's nothing that calms him down as much as a train journey does, and that train rides have helped him cope with depression.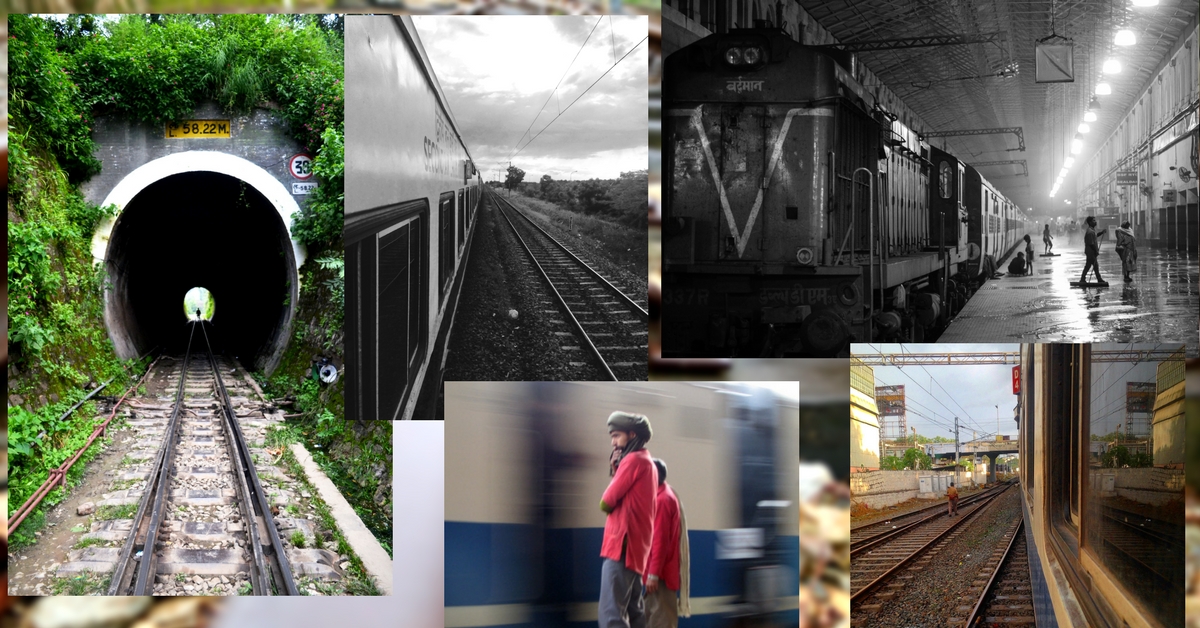 Another railfan, Bharath Moro, who's been a dedicated member of IRFCA since 2001, signed up while looking for pictures of locomotives for his little cousin. He's attended quite a few of the IRFCA conventions and has even helped organise a couple of them.
Apart from the romance it offers, the railways also provide a glimpse into an India that many of us rarely get to see. Bharath speaks about one of his most impactful journeys, his first trip to Jharkhand and its coal belt.
"I went through deep coal country riding slow passenger trains and saw first-hand how people living there have been treated in a very unfair manner for so long. It toughened my resolve to quit my work, travel and document all disadvantaged people living in the country."
Speaking about the challenges that the group might expect, Dheeraj says, "Perhaps the challenge in the future may be whether we can keep this body together. We have noticed that many groups are coming up and have their own form of communication—may be they are interested in a particular geography or a particular aspect of railfanning, or perhaps prefer other communication forums like Facebook or Whatsapp as opposed to forums. But we will see how to handle this if it becomes a serious issue."
Bharath, who has been documenting the history and culture of the railways through his travelogues and pictures, believes there is a bright future for the group.
"The railways and train travel play a huge part in our lives here in India so as long as that continues, there will always be an interest in it."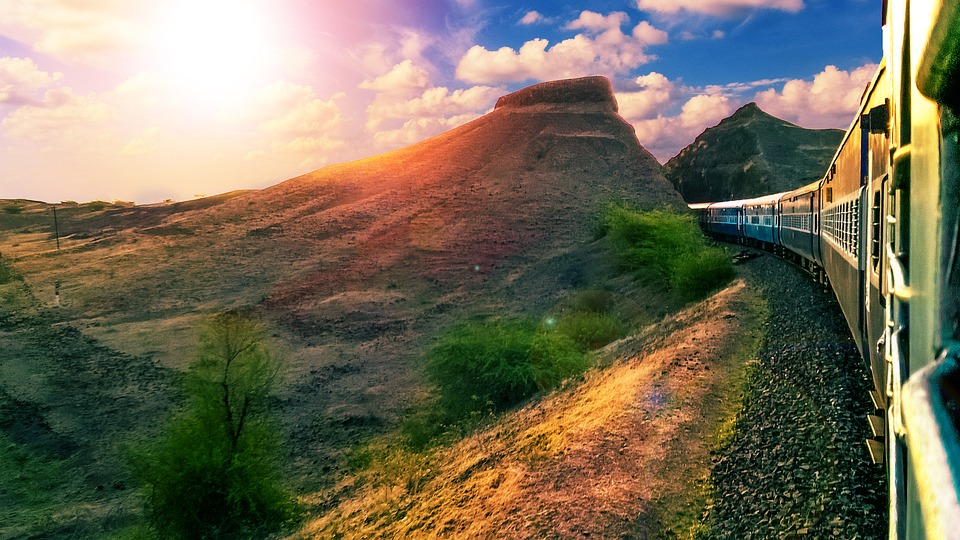 Going by the fact that the annual IRFCA conventions are still going strong, there is no doubt that the community is growing. The 13th edition of the convention took place in February 2018 at the National Academy of Indian Railways (NAIR), Baroda, with about 150 delegates attending.
If the tone of railway announcements is sweet music to your ears, and if you find solace inside berths, then you can be assured that you have the company of those who share your enthusiasm. Over 10,000 people, at that!
Dheeraj encourages more like-minded people to join the community. "We would love to have more people join IRFCA. This is not a very popular hobby, but you shouldn't have to hide it and be afraid that others will consider you crazy.Join IRFCA. Start participating in our various discussion forums. Attend local meets and the annual convention, and grow your passion."
Perhaps the most appropriate IRFCA forum for a soul-satisfying Sunday afternoon is "Pictures and Videos," a stunning collection which reminds you of the glorious ground that the railways cover, in this geographically diverse country of a billion people. I watched video after video taken by IRFCAians on various routes. To curate and present so much information about the IR in one place is indeed a labour of love—and I felt fortunate to be able to access all of it at the click of a button.
Later that day, I went to the Secunderabad station to pick up a friend. As the sun set, I felt certain that there was someone standing on the foot over bridge, waiting to capture that exact moment the train arrived, silhouetted against a red, glowing sky.
Note: Special thanks to IRFCAian Jyothish K for his help with his article.
Like this story? Or have something to share?
Write to us: contact@thebetterindia.com
Connect with us on Facebook and Twitter.
NEW: Click here to get positive news on WhatsApp!
We bring stories straight from the heart of India, to inspire millions and create a wave of impact. Our positive movement is growing bigger everyday, and we would love for you to join it.
Please contribute whatever you can, every little penny helps our team in bringing you more stories that support dreams and spread hope.
Tell Us More