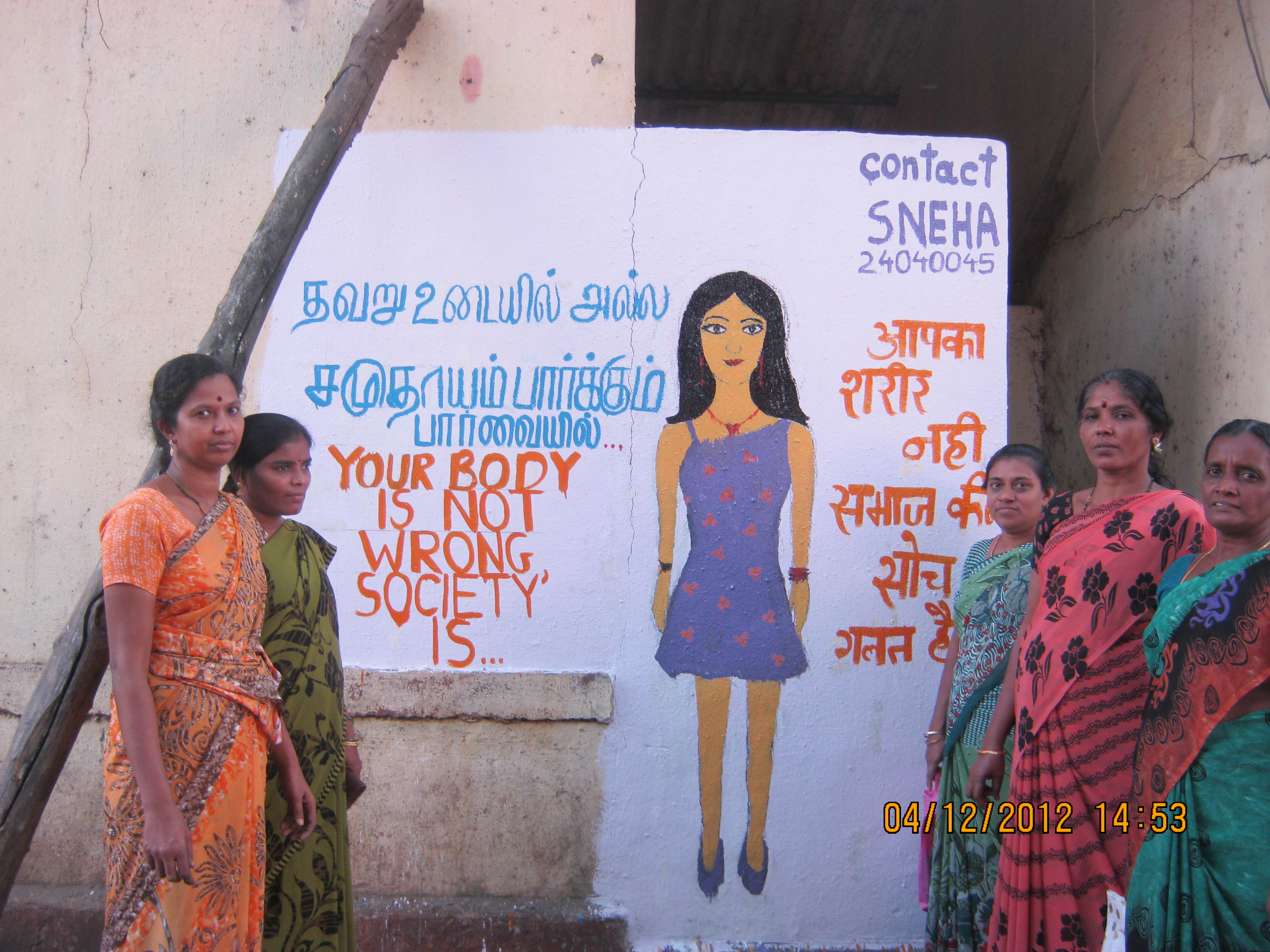 Dr. Armida Fernandez started SNEHA as a hospital-based counselling centre that offered shelter and provided assistance to women facing violence. Soon this small initiative grew into an organisation that has since helped thousands of women stand up against injustice. The organisation works extensively in urban informal settlements to bring about change in women and children's health. Here's how they are doing this.
Dr. Armida Fernandez started SNEHA as a hospital-based counselling centre that offered shelter and provided assistance to women facing violence. Soon this small initiative grew into an organisation that has since helped thousands of women  stand up against injustice. The organisation works extensively in urban informal settlements to bring about change in women and children's health. Here's how they are doing this. 
Ragini (name changed), a young newlywed, was burnt alive by some goons from her locality. They did it  to "teach her a lesson" for not reciprocating and responding to their advances. Many people from the community witnessed the horrific incident, but not a single person dared help her or stand up to the goons, as every community member lived in fear of them.
Ragini died a painful death. The traumatized family did not know what to do and where to go for help. It was at this time of crisis that someone from the community directed them to SNEHA – Society for Nutrition, Education & Health Action. The team  took charge of the case, and after three years of fighting a tough battle in court,  the culprits were sent to jail for 14 years.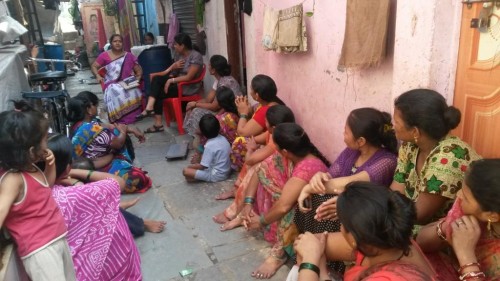 This is one of the more extreme and conspicuous consequences of gender-based violence, but thousands of women and girls are subjected to different forms of abuse  every second of every day in our country. Most of these go unreported. According to the National Family Health Survey-III (NFHS-3, 2005-2006), 47 percent women in the country have faced some kind of violence and only 2 percent of these women have asked for institutional help.
How It Started
It was the 1990s, and like so many other neonatologists in the country, Dr. Armida Fernandez and her team were spending countless hours in the NICU (Neonatal Intensive Care Unit) saving lives of underweight and premature infants, born to mothers from vulnerable communities. One patient that left a disturbing but lasting impression on Dr. Fernandez was a six-week old baby who had been raped. Dr. Fernandez treated the baby, but realised at that point that it was important to go beyond medical care, as she would be sending the baby to the same environment after treatment.
This led her to talk to mothers and intervene with their family members to ensure safety and well-being of these women and their children. More often than not, the doctors encountered women presenting physical injuries on account of violence in their homes. The oft-repeated stories spoke of financial and emotional deprivation and lack of support from families. She felt that the only way to make a lasting difference was by empowering women with necessary information and capabilities to build healthier families.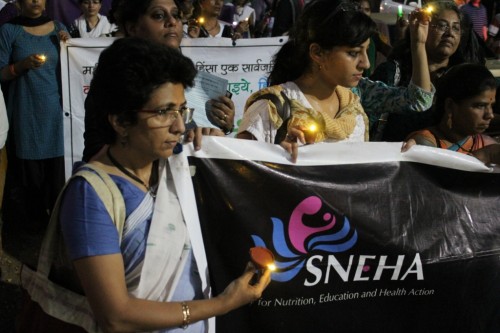 What started as a small initiative in 1999 to support women in crisis is now a big organisation that leads the movement on empowering women and communities to break the silence on gender-based violence.
"Women were often reluctant to talk about violence happening in their lives for two reasons: one, because the cultural norms and society prevented them from speaking out against abuse, and, two, because the need to survive, in the absence of any form of support, took precedence over getting help for the violence they were facing," says Dr. Nayreen Daruwalla, Director of the Program on Prevention of Violence against Women and Children.
Today, the team that works on preventing and addressing gender-based violence has 70 employees, in an organisation that employs over 400 dedicated staff.
What they do
The organization provides counselling to women from all parts of the city. Through crisis intervention, SNEHA helps women identify the most appropriate course of action they can take to bring about a change in their lives.
The team also collaborates with the police, health and legal systems to sensitively respond to women and children facing violence who approach them for help.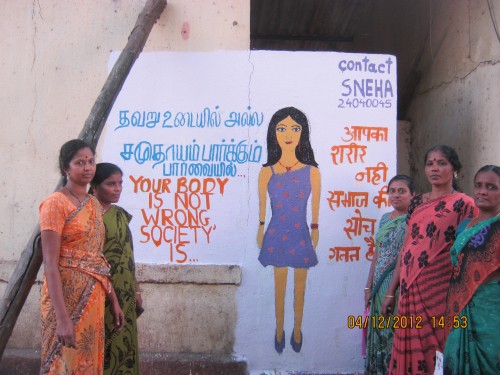 They have been conducting  training programmes on gender-based violence for women since 2007. The first phase of the programme is information on gender-based violence and steps women can take to get help in crisis. The important thing is to make women self-reliant and confident. Hence, the second phase taught them to do basic things like banking, post-office work, etc. to make them independent. By the end of this phase, the women had knowledge but needed the skills and confidence to implement what they had learnt in their daily lives. The last phase of the training taught them how to turn their knowledge into practice.
"We want to ensure that our training adds value to the lives of these women, so we provide tools and methodologies to help them bring about a change in their confidence and behaviour," Dr. Daruwalla says.
SNEHA has developed and launched a crowd-sourced reporting system (called "Little Sister") through community workers and smartphone technology, mapping domestic violence in real time to better identify offenders and offer necessary support and care to survivors. The system records, measures, prevents, educates, and responds to incidents of domestic violence in Dharavi. Additionally, survivors who have sought help previously from SNEHA receive an inconspicuous SMS asking if they need help. They are also encouraged to give SNEHA a missed call in a crisis situation, which gets registered in the system and automatically notifies the team who can rush to the woman's aid.
"To ensure the woman's safety, the  SMSes sent are as discreet or as random as a zodiac update or a mobile recharge update, so that even if a family member sees it, he or she would not be able to figure out what was going on," Dr. Daruwalla says.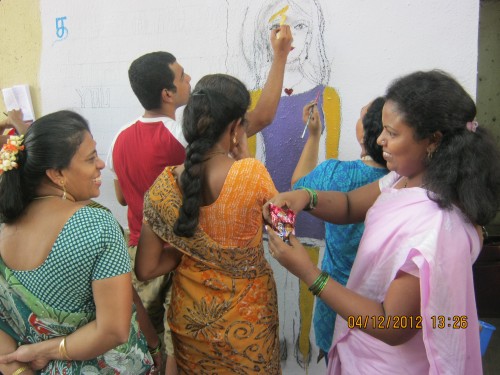 The impact
SNEHA's various initiatives have changed the lives of thousands of women in Mumbai and its environs. The counselling centre and community teams have handled more than 4000 cases of violence against women and children. 19 civil, domestic violence and criminal cases have been filed in court in the past year. Many such cases have been given due justice with the help of the organisation's team and its dedication.
In 2013, they have trained 239 police officers and 1070 police cadets on the issues of gender, gender-based violence and laws relating to violence against women and children.
Another interesting initiative called Dharavi Friend's Club is a meeting ground for men. Through a library, film screenings and meetings, an effort is being made to build an individual, and, progressively, a collective discourse on gender-related issues and other local issues in the community. "At SNEHA, we believe that if MEN join the conversations, CHANGE will come," states the team.
It is through SNEHA's consistent and concerted efforts that more women are empowered and self-confident to take action and support other women facing violence. An inspiring example: some women from Dharavi travelled all the way to Surat to intervene on behalf of a woman who was being severely abused by her husband and in-laws.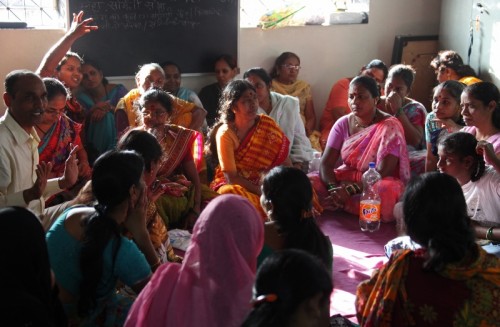 The challenges
"The biggest challenge was that women were unwilling to acknowledge that violence was a problem. They were very reluctant to open up and would not share their issues with the counsellors," Dr. Daruwalla says.
The women do not want to or are afraid to ask for help, and mostly suffer in silence. This creates an environment in which perpetrators feel like, and many times actually do, get away with committing acts of violence.
How can YOU help?
SNEHA is launching a door-to-door mentorship programme, which will be run by women from the community. These volunteers, many of whom are survivors of violence, will talk to each of their neighbours about a woman's right to a life free from violence. Women will be encouraged to talk about and report violence to these volunteers who will act as their mentors. This programme will motivate more women to raise their voices, create safer spaces for women and ultimately change the culture of silence surrounding gender-based violence.
You can help SNEHA raise funds for this programme by starting your own campaign and involving your friends and family to contribute for the cause.
This Independence Day, stand up against violence and help empower ONE woman at least!
We bring stories straight from the heart of India, to inspire millions and create a wave of impact. Our positive movement is growing bigger everyday, and we would love for you to join it.
Please contribute whatever you can, every little penny helps our team in bringing you more stories that support dreams and spread hope.