In 2012, for the very first time, a female character was introduced in their advertisements and not just as a mere bystander, but an active presence.
Salman Khan, Mahesh Babu, Chiranjeevi, Sunil Gavaskar, and now Ranveer Singh—what's the link you wonder? These are the names of the brand ambassadors of Thums up over the years.
As Thums up turns 40, we bring you six awesome facts about this iconic beverage!
1. Introduced as a flagship brand in the year 1977, Thums Up was owned by Parle Agro and commanded almost 80% of the market share until 1990 when the markets opened up for foreign brands. The emergency period, between 1975 and 1977 brought many changes in India, and amongst them, the Foreign Exchange Regulation Act, 1973 put many sanctions on foreign companies. This was the time that Thums Up found its market and has retained it ever since.
2. 'Happy days are here again,' 'Taste the Thunder,' and 'Aaj Kuchh Toofani Karte Hain' have been some of the iconic taglines that this brand has used over the years.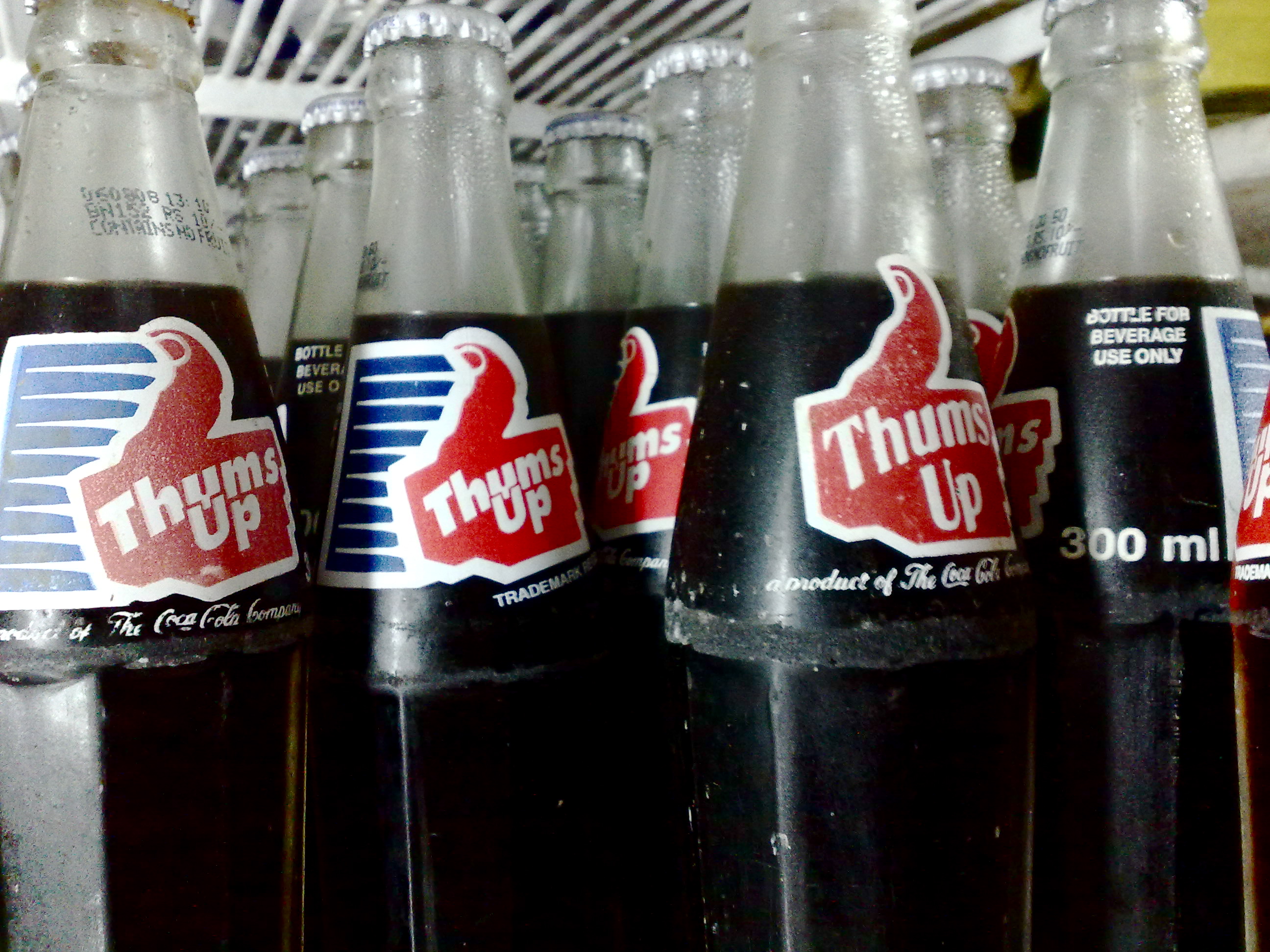 Did you know Ashok Kurien at Ambience Advertising coined the 'Taste the thunder' tagline?
3. Notice the spelling of the beverage. While some say that 'Thums' is an error, others claim that it was spelt this way so that it would fit onto the bottle cap.
4. Almost two decades after acquiring Thums Up and forty years after it's existence, Coca-Cola has now launched 'Thums Up Charged', a variant of the hugely popular drink. This is part of the company's strategy to make the home-grown cola drink a billion dollar beverage brand in the next two years.
5. Brand Thums Up has always had a strong resonance with action, energy and a go-getter spirit. Also, it has always been fiercely male. In almost all its advertisements until 2012, it was the man who was performing the dare-devil stunts to get the drink. In 2012, for the very first time, a female character was introduced in their advertisements and was not just a mere bystander, but an active presence. Angela Jonsson (of Kingfisher Calendar fame) shared space with actor Mahesh Babu, Dhaval Thakur (winner of Khatron Ke Khiladi 2011), and actor Sahil Shroff.
6. While product placement in feature films in an actual practice now. Ramesh Chauhan, the former owner of Thums Up, ensured that crates of Thums Up were strategically placed in the background during fight and action scenes. "Taste, visibility, availability, Chauhan had it all covered," reported Outlook.
Like this story? Or have something to share?
Write to us: contact@thebetterindia.com
Connect with us on Facebook and Twitter.
NEW: Click here to get positive news on WhatsApp!