India's ability to offset China's growing influence and gain better access to Afghanistan underpin its desire to develop Chabahar.
In a significant development for India, the Iranian government launched the first phase of its strategically critical Chabahar port on Sunday. It is located in the Gulf of Oman on Iran's southern coast with Afghanistan. Geopolitical experts contend that the port will offer India alternative access to Afghanistan, Central Asia, Russia and beyond, bypassing Pakistan.
New Delhi's interest in the port goes all the way back to 2003, during the prime ministership of Atal Bihari Vajpayee. The Indian government had signed an agreement with its Iranian counterparts, detailing an enterprising roadmap for strategic cooperation between the two nations.
Unfortunately, this agreement came unstuck because of growing Indo-US relations. Iran, according to former US President George Bush, was one among the "axis of evil" along with Iraq and North Korea. Any plans on furthering progress on this port came to a standstill.
All that changed in 2015, when the Iran signed a historic deal with the five permanent members of the United Nations plus Germany (P5+1). Essentially, Iran agreed to halt its nuclear weapons-making capabilities in exchange for lifting economic sanctions. This historic agreement, which current US President Donald Trump is desperate to nullify, brought an end to Iran's isolation from the global market, providing the likes of India strategic autonomy to open trade links.
Sunday's development comes a little over a month after India sent its first consignment of wheat (110,000 tonnes) to Afghanistan via the Chabahar port. This delivery, meanwhile, was the first such shipment since Iran, India and Afghanistan signed a historical trilateral agreement in May last year, promising to develop the port and establish it as a critical transit corridor.
A critical aspect of the agreement is that Indian goods transported to Central Asia and Afghanistan will garner "preferential treatment and tariff reductions at Chabahar Port," according to an Indian Express report.
It goes on to state that all three nations have committed to increasing the port's cargo carrying capacity from 2.5 million tonnes to 80 million tonnes. New Delhi has agreed to commit $500 million to Chabahar, besides preparing investment plans up to $15 billion, which it will use to develop road and rail networks. What explains India's focus on Chabahar and Iran?
India has trouble getting any access to Afghanistan via land as a result of deep-seated opposition from Pakistan. Ever since United States-led forces overthrew the (Pakistan-friendly) Taliban government in Afghanistan, Pakistan has always seen India's growing influence in the war-ravaged nation through development aid, among other means, as a threat.
India evidently wants to nullify Pakistan's influence in its engagement with Afghanistan. Moreover, the Chabahar port will act as a counterbalance to China's growing influence in Pakistan through the China-Pakistan Economic Corridor, which is a part of an ambitious Belt and Road Initiative to expand its sphere of global economic and strategic influence. The Gwadar Port in Pakistan, developed by China at the cost of $57 billion, lies a mere 100kms away from the Chabahar Port.
With respect to Iran, the equations are clear both economically and strategically. At the heart of Indo-Iran ties is energy, primarily crude oil and natural gas, of which the latter has massive reserves. Until the imposition of US-led economic sanctions came off, Iran used to be India's no.2 supplier of crude oil after Saudi Arabia. Considering the current economic, social and political upheaval in Saudi Arabia, and India's burgeoning energy requirements, Iran presents a less-volatile alternative.
Strategically, both Iran and India want to see a stable government in Kabul bereft of the Taliban's influence, although that possibility seems to be fading away. Nonetheless, both nations are on the same page in their opposition to extreme reactionary Sunni terror organisations like al-Qaeda and the Islamic State, among others.
With the completion of the Chabahar port project, the aim is to link it to the 7,200 km-long International North-South Transport Corridor (INSTC), a multi-modal connectivity route initially set up by Iran, Russia and India in 2000. The INSTC links the Indian Ocean and the Persian Gulf via Iran, extending to the northern corners of Europe through St Petersburg in Russia.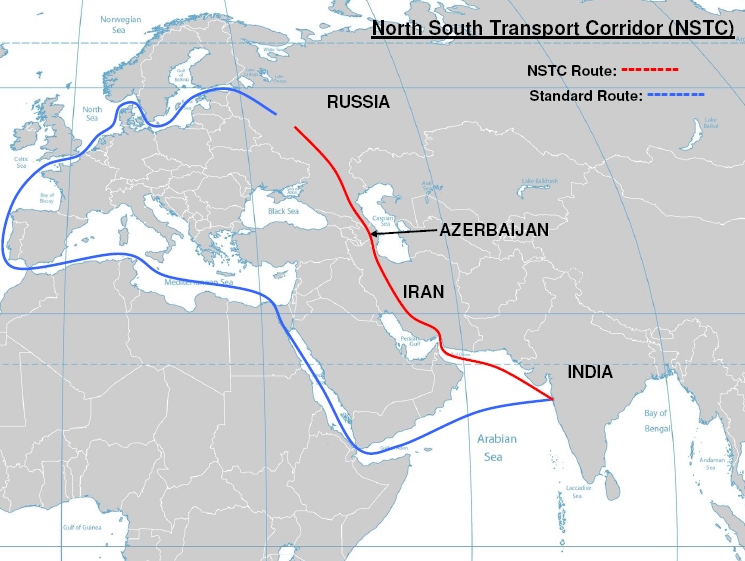 In a recent report for the Institute of Defence Studies and Analyses, Phunchok Stobdan, former Indian envoy to Kyrgyzstan noted that "the Chabahar route plus INSTC could boost trade to a total of US$ 170 billion from India to Eurasia (60.6 billion in export and 107.4 billion in import)".
Like this story? Or have something to share? Write to us: contact@thebetterindia.com, or connect with us on Facebook and Twitter.
NEW: Click here to get positive news on WhatsApp!