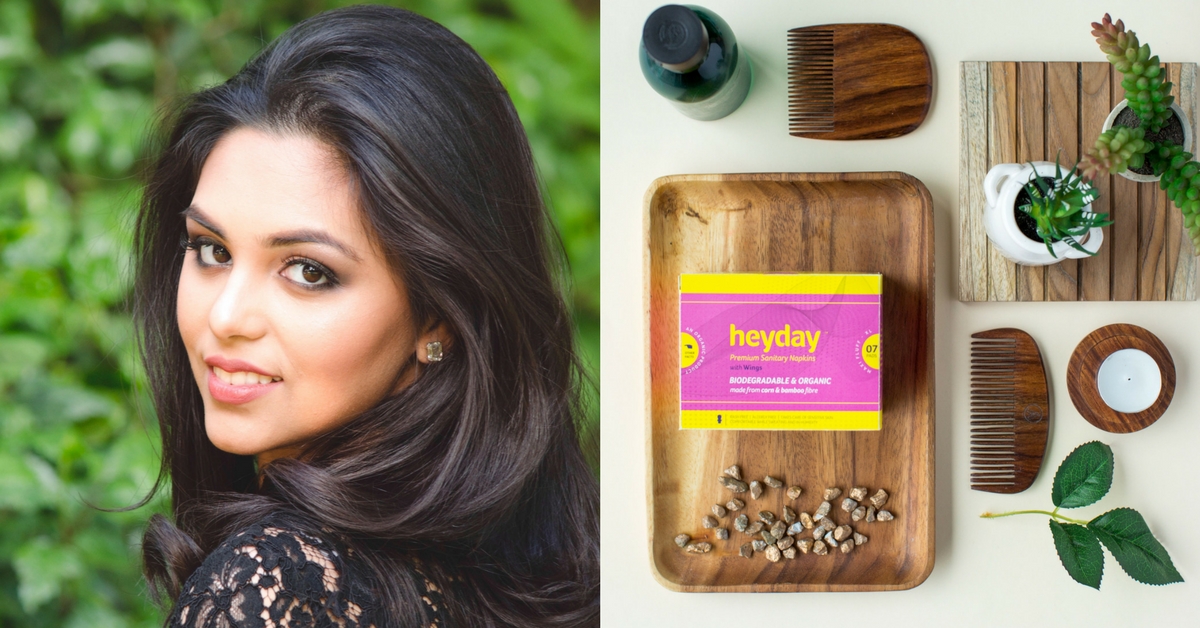 Dedicating over two years of her life, she developed Heyday - a completely end-to-end biodegradable and organic sanitary napkin to help women in a metropolitan setting make an educated choice. But the road was full of challenges.
When 26-year-old Deepanjali Dalmia decided to quit her well-paying job as a financial consultant at Ernst & Young (New York) in 2015 and ventured into the personal hygiene sector to start her own company, her family thought she would sell perhaps a new detergent, soap or a hand wash.
She recalls the uncertainty on their faces the first time she told them she wanted to start an organic sanitary pad manufacturing firm instead.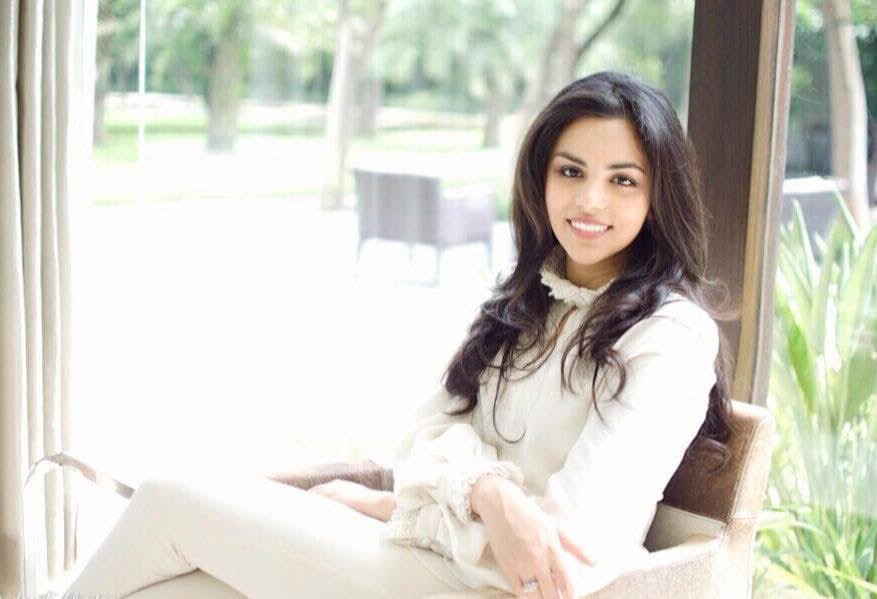 "They thought I had gone completely crazy. Everybody tried to dissuade me because it is a huge monopoly market and also, menstruation is such a hush-hush topic. And for them to tell other people that their daughter sold sanitary pads for a living would have been awkward, no?" she laughs.
When she discussed her business idea with her father, who she considers her biggest critic and pillar of support, she realised how even that one conversation was clearly breaking mental barriers. It was the first time; she had ever openly discussed periods with him. Though he was shy at first, he was open-minded enough to realise where her passion lay there.
Moreover, the women around her continued to be her support system and she continues to attribute the success of Heyday to them!
The inception of HeyDay.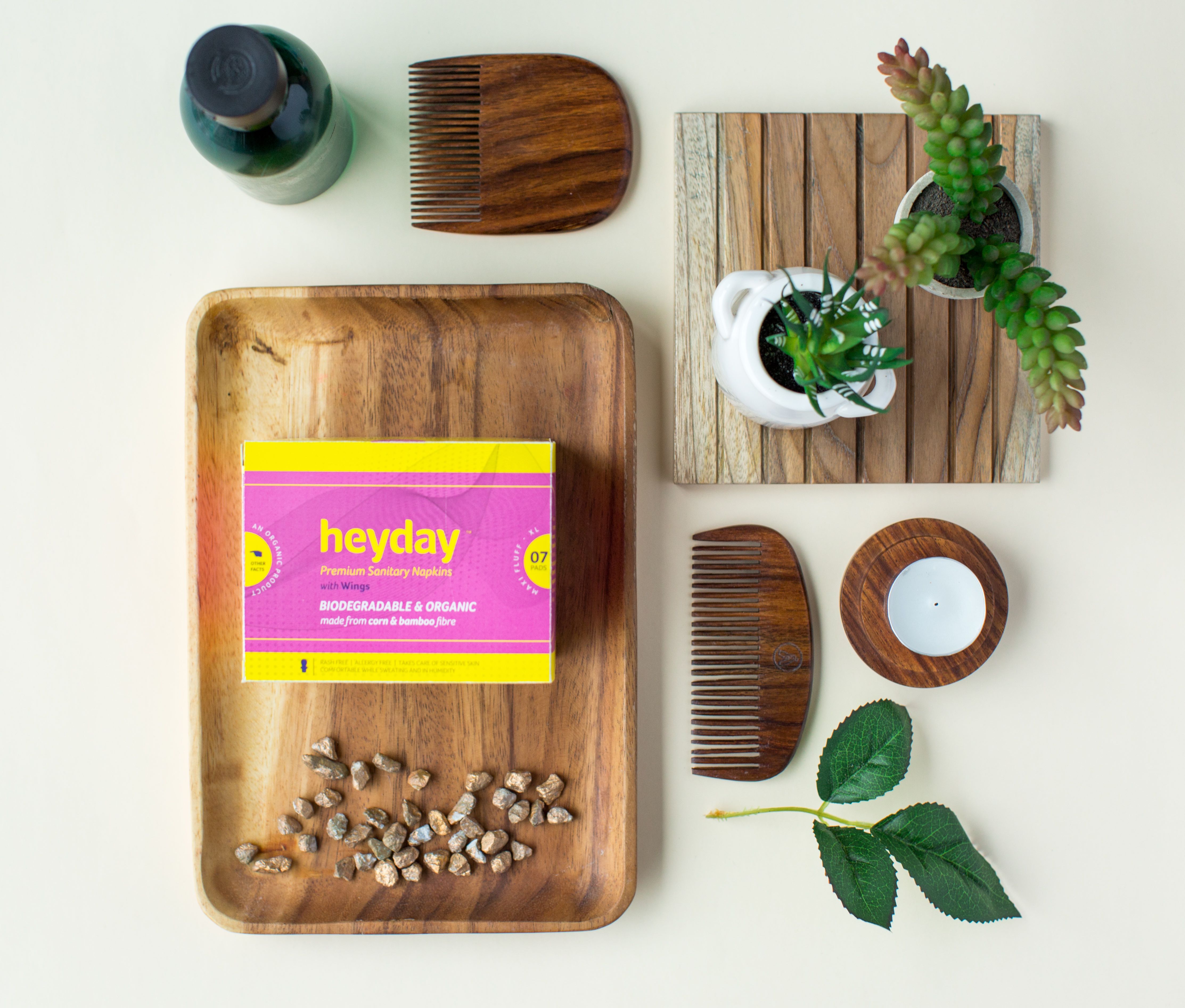 Having grown up in and studied in women's only institutions like Carmel Convent School in New Delhi for 14 years and Barnard college in Columbia University, New York, Deepanjali always had a feminist drive within her.
If there was one thing she was clear about- she wanted to do everything in her power to empower other women. Even though she moved to Ernst & Young (New York) after having majored in Economics and Psychology, she knew she wanted to get into the FMCG business.
Once she had the financial acumen and expertise to kickstart her own self-venture, she decided to take that plunge and pursue her entrepreneurial dream.
Having tied up with Nielsen for research in the personal hygiene segment, she realised the sanitary pad manufacturing industry had not been disrupted. Her personal on ground research revealed how women were making do with the available sanitary pads because healthy biodegradable alternatives were next to nonexistent.
"They were unaware of the amount of what harm they were causing, first to the environment, and secondly to their own bodies," she says.
This raises an important question. How many of us truly are aware of what happens once we dispose or more likely dump the sanitary pad into a dustbin?
Here were some eye-opening facts she stated:
Regular pads in the market are made of 90% plastics and contain SAPs, polymers, chemicals, bleaches and perfumes, all of which are highly carcinogenic. And since the vaginal area is so sensitive, these pads block airflow to the vagina, allowing chemicals to absorb directly into the bloodstream.
This leads to increased risks of cervical cancer, UTIs, yeast infections, rashes, allergies and painful periods.
If one chooses a cotton pad, it is important to know how laden with pesticide residue they can be, since 26% of the world's pesticide is sprayed on cotton. These pesticides have been shown to cause hormonal imbalances and even infertility.
And if every woman is exposing her body to synthetic pads, five times a month, 60 times a year, and a whopping 15 to 17k pads in a lifetime – one can only imagine what damage it can cause!
Deepanjali knew it was high-time she developed a well-thought-of, user-friendly and most importantly – an eco-friendly alternative to synthetic pads.
Dedicating over two years of her life, she developed Heyday – a completely end-to-end biodegradable and organic sanitary napkin to help women in a metropolitan setting make an educated choice. But the road was full of challenges.
While she wanted to develop a plant-based prototype, she was well aware she had to find a super-absorbent plant that could compete with synthetic polymers which had a way higher absorbent capacity.
The answer to this search was bamboo. A highly absorbent plant, they used seven layers of bamboo fibres mixed with cornstarch to give the pad a very soft texture.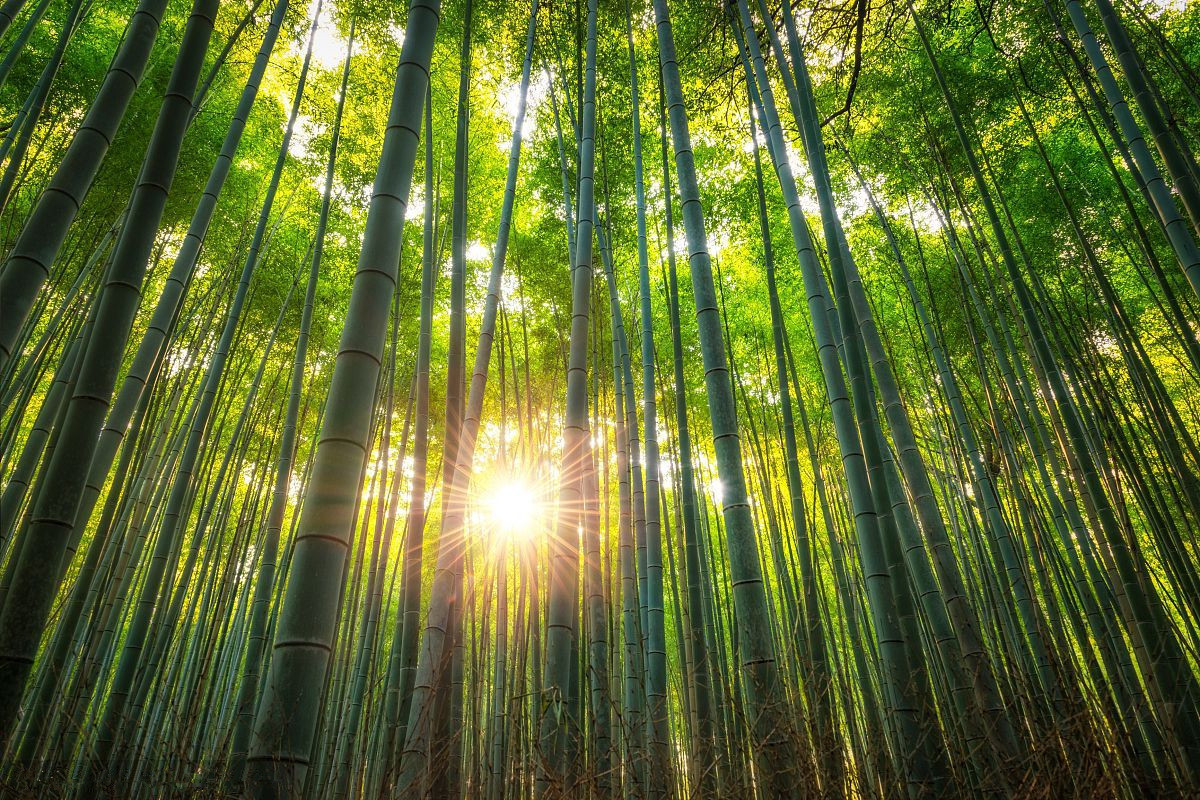 Heyday's 12 production lines across China and Finland make over 448 million pads today. One of the prime reasons for not setting up the plant in India was the absence of chemical-free soil. After a search of almost seven months, every sample of soil she sent to the lab tested positive for chemical presence.
"For any soil to be completely chemical free it has to stay away from it for almost a decade or more. So when we found chemical free areas in China and Finland, we collaborated and set up units there," she says.
While the pad is produced in China, its fully biodegradable cover is manufactured in Finland. Once these are shipped to India, the final packaging – instead of polythene like regular sanitary pads – is done in a paper mono carton. So, the full packet including the cover and the soiled napkin is 100% biodegradable.
Despite the production costs, heyday pads cost no more than the regular ones in the market. And these pads decompose within six months of disposal, which means you stop contributing to the 9000 tonnes of plastic waste that soiled napkins generate every year.
And even though the company may not make as much margin as big players, their focus is on women making conscious educated choices first, says Deepanjali.
"We care about our women's health. Once the product picks up and the volumes are higher, we are sure we will be able to break-even some time."
They currently released the product in Delhi, Gurgaon and Noida and planned to expand with the rising demand for their online channel opening.
---
Read more: Why Eco-Friendly Festivals Like Bengaluru's Echoes of Earth Are Important in India
---
Being a woman entrepreneur and running a business in Gurgaon is not easy, confesses Deepanjali.
"It is a male-dominated sector. Our sales team is also predominantly women. When they go to stores, they get sceptical glances, because store owners generally want to deal with a man. The girls ask me, 'Ma'am, how do we do it?' And I tell them, 'You have a voice and you have to make it heard. If one person won't listen somebody else will. And when the product speaks for itself, people will want it. And till then. We keep going!" she beams.
Deepanjali made it to Forbes India's 30 Under 30 2017 list that features exceptional under 30 Indians who are creating a new India.
These young Indians were selected from various fields on the criteria of the extent of the impact of their achievements.
Speaking about her Forbes listing, Deepanjali tells The Better India, "I was definitely thrilled. When my phone rang and I was told about it, I double checked just to see if I heard it right! I am certainly humbled. The attention that Heyday and I are getting is phenomenal and the fact that more and more people are becoming aware is our utmost priority and mission."
The influx of emails and calls not only from India but also Africa, Dubai and Philippines are keeping them on their toes to push further.
"But we've got a long way to go. There are still thousands of women suffering due to lack of healthy and eco-friendly menstrual hygiene options. We want to do everything in our power to reach out to them," she adds.
Speaking about the challenges that continue to persist even till date she says, "Though there have certainly been many ups and there were downs too. Spiritually I believe, life balances itself out. We continue to grapple with challenges like stores not wanting to keep a new product on their shelves or people afraid of trying something new due to their lifestyle and long-term association with brands or people complaining about the product being produced in China and Finland and not India. But many don't realise the beauty is that this product is available in India."
But for every down there have been success stories that drove them forward. "There are customers who are floored by how Heyday changed their lives and the way they looked at menstruation. Mothers walk up to us and tell us how they have educated their children. The awareness sessions we hold in schools have been just as enlightening for our team as to the kids.
"I truly believe that awareness starts with the youth. Adolescent girls are curious about their own bodies. And only if we educate them in the right direction, instead of telling them to be quiet and consider menstruation a taboo, will they grow into women who are more aware, open and confident about their bodies," she says.
She recollects how back in her own school days, young girls themselves were not open enough to address menstruation during these awareness sessions. "It is great to see progressive thinking teachers and principals, who want to educate their students about it."
"We are learning new things each day from every person we come across. Be it our customers, retailers, the children and youth we interact with. Fortunately, we have a good team and we are slowly recruiting more people. The Heyday family is growing and it's been a great journey," she signs off.
Launched in Sept 2017, the only way for Deepanjali & Heyday is forward!
If you want to know more about Heyday, contact rohini@speakeasy.in or follow them on Instagram @heydaycare and Facebook at https://www.facebook.com/heydaycare/
Like this story? Or have something to share?
Write to us: contact@thebetterindia.com
Connect with us on Facebook and Twitter.
NEW: Click here to get positive news on WhatsApp!
We bring stories straight from the heart of India, to inspire millions and create a wave of impact. Our positive movement is growing bigger everyday, and we would love for you to join it.
Please contribute whatever you can, every little penny helps our team in bringing you more stories that support dreams and spread hope.
Tell Us More