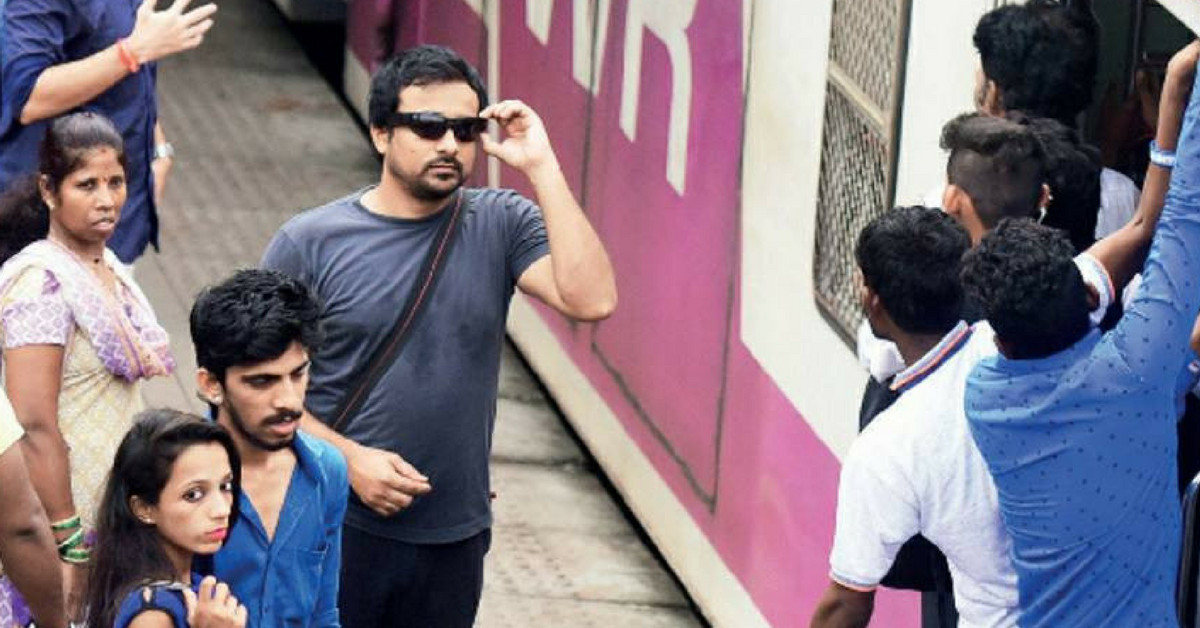 "When you do the right thing, the universe protects you and enables you to do more good. So just stand up and do the right thing."
16th December 2012 is a date that Indian's will never forget.
T
he brutal rape of 23-year-old Jyoti Singh (Nirbhaya) left a permanent scar on our collective memory. While the entire country was outraged and did not stop protesting until the six rapists were booked, a young man took it upon himself to fight against the offenders of every Nirbhaya he came across.
Dipesh Tank and his nine friends started a campaign called 'War against Railway Rowdies' in 2013 and helped the railway police to catch hold of 150 sexual harassers in Mumbai locals.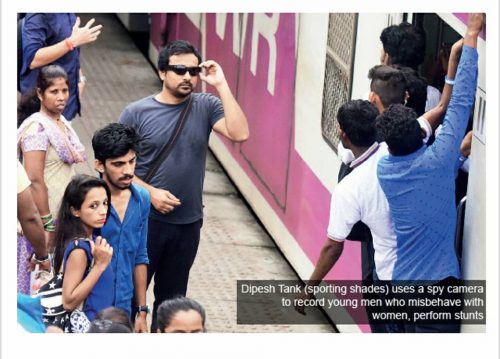 "How do you feel when everyone appreciates you for what you have done," I asked 33-year-old Dipesh Tank, who has been in news for the past week. It was a shock when he said: "I feel that I miserably failed at my job!"
Dipesh explained how he feels when someone is applauding for what he is doing and not joining him.
"I am not a superhero. I am a human too. I get tired at times….I want people to stop applauding and start doing it themselves. I dream of a day when I can let go a fight against eve-teasing because there will be enough people to fight against it," he says.
The root of respect for women in Dipesh goes back to his childhood. Dipesh has been brought up by a strong mother, Rekha Tank, who started a catering business after his father was diagnosed with a knot in his pancreas.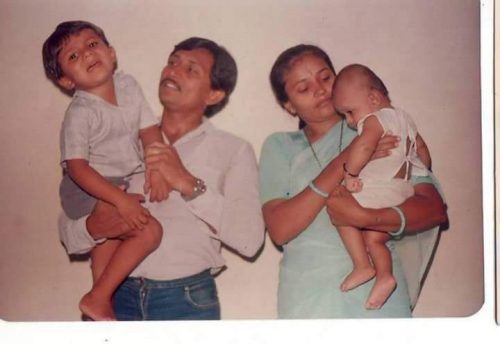 Dipesh was too young to understand what his mother went through then but has witnessed his mother dealing with the struggles of life very gracefully.
"My mother would take extra care of the girl hostesses. She would make it a point to drop them home herself after late night parties. The way she brought us up made us understand that every woman deserves respect," he says.
Though poor financial conditions forced Dipesh to drop out of college, he never stopped learning. To support his mother, Dipesh started working as an office boy in a computer manufacturing company.
He learnt everything there about computer hardware in five years and then joined a call centre. The job gave him financial independence as he could finally pay off all the loans, leave the chawl at Vile Parle and shift his family to a one bedroom flat in Malad.
However, life took a turn for Dipesh On the evening of July 11, 2006. Dipesh was fast asleep after his shift ended.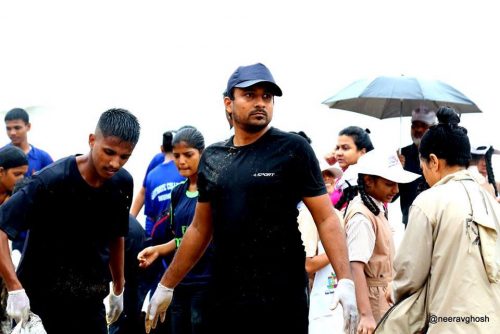 Barely a few hours after he went to bed, his mother woke him up. The television screen was showing images of a solid iron train compartment ripped apart by a powerful bomb explosion.
Seven bomb blasts took place over a period of 11 minutes on the suburban railway in Mumbai. Dipesh immediately dragged his younger brother out and reached the municipal hospital nearest to their home.
The scene was devastating! More and more injured people were pouring in. Staff members, unable to handle so much blood, were in a state of panic. Some even fainted a few times as Dipesh recalls.
So, the two brothers lent a helping hand. They carried the wounded and the dead;. They donated blood all night long. When he returned home the next morning, Dipesh realised he wouldn't be able to 'move on' like the rest of the city did.
So when he reported to work the next day, he discussed the idea of starting a social movement within the office with his friends, which was welcomed.
Thus he started his NGO 'Youth for People', that rescues citizens in need of help. Everyone in the NGO keeps a day job and yet manages to reach out to people across the country.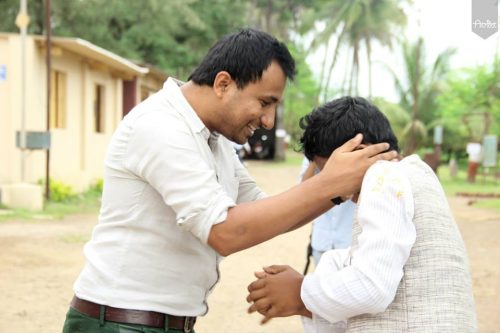 Till 2012, the NGO focussed on blood donation camps, education and helping the underprivileged. However, another incident in 2012 shook Dipesh to the core – like many of us. It was the Nirbhaya gang rape incident.
"People were outraged. There were protest marches, but still every day this was happening to every other girl. I felt truly ashamed to be a man at that time. One thing was clear in my mind that the change has to happen from the very basics. And that day I made a promise to Nirbhaya that at least around me, I will not let this happen to any woman, " he says.
Dipesh admits that he has been over-looking incidents of sexual harassment against women all these years. But he was no longer ready to accept it as a routine thing. He started with his surrounding. He would educate women about domestic violence and help them fight against it.
Sexual harassment at the station was a huge problem. One day when Dipesh reached Malad station to get back to his work, he stood up against a group of boys who were hitting every other woman with a rose in the train.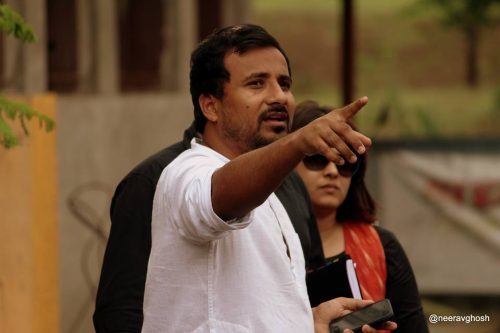 "It was ridiculous… you don't do it to your mother or your sister, do you? You don't want anyone to do this to your wife, do you? Then why do you do this to other women?" One could hear the rage in his voice against such crimes when he asked the question.
However, when Dipesh approached the railway police for help, they seemed to be indifferent about this issue.
"It is not their fault. We, as people, don't even consider such acts as a crime. They have many big issues like rape, murder, drug dealing etc. to deal with. But we have to realise that it all starts from here.  I remember Commissioner AN Roy saying that everytime you stop an incident of sexual harassment, you are stopping a potential rape. The police can't be everywhere, so we have to stand up against it," he says.
The railway police's cold reaction did not damper Dipesh's high spirits, and he went on going to them every other day with complaints of sexual harassment.
Soon Dipesh was joined by his friends Meera Damji, Vaishali Janarthana, Shweta Tiwari, Sunny Dhanoe, Avinash Mendha, Rajshri Deshpande, Riddhi, Nitin Rane and Virat Singh.
The group would record every incident and report to the police about it. In August 2013, the group started a campaign called 'War against railway rowdies' (WARR) and started a survey at Malad station with a questionnaire to know how safe women feel at the station or in the train.
"85% of the women told us that they feel unsafe at the station where they are vulnerable to regular sexual harassment," informs Dipesh.
A copy of the survey was sent to RPF, GRP, Prime Minister and even the President of India. The team also kept filming acts at the station and posting them on social media.
 After six months of continuous persuasion, finally, WARR was supported by the railway police and 40 constables were allotted at each station starting from Malad.
In December 2013, WARR volunteers assisted officials in nabbing harassers by videotaping them. It was the first such coordinated effort on the suburban network. And so far they have helped the railway police to catch hold of 150 offenders.
 "We would film the rowdies misbehaving with women, and the police team would capture them at the next station. It was critical to show them (the cops) the intensity of the problem through video, which they would never understand without watching themselves. There were boys showing visual gestures of masturbation or passing horrible comments without an inch of fear. They had no fear because they knew that nobody would stand against something like this. But once they realised that such nonsense would not be tolerated against women and every time they do this we are going to make it more difficult for them, then they won't dare to do it," he says.
It is not that the WARR team does not face any threats while doing their job.
According to Dipesh, he has been beaten up many times by groups of eve-teasers, but these young bunch believe that this is another fight for freedom, freedom for women to travel without fear!
"Imagine if our freedom fighters were afraid of fighting, then? Understand that these people are more scared than us. But when good people don't talk, bad ones get to talk," says Dipesh.
 A year ago Dipesh realised that holding a phone and filming has become too risky as sometimes the team members were caught by the attackers themselves.
Thus he started researching hidden cameras and found an interesting gadget. This was a pair of sunglasses with an inbuilt HD camera!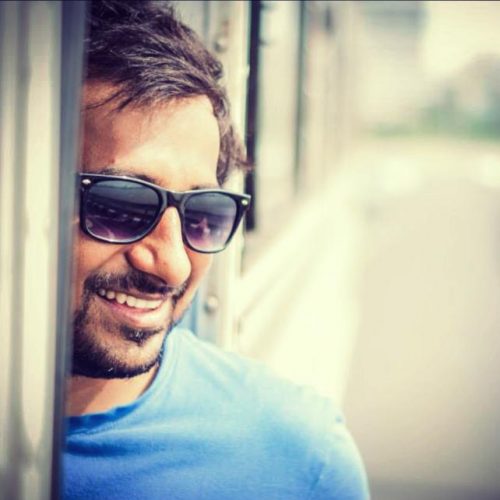 As this was not available in India, Dipesh asked a friend from the US to courier it. These days he just puts on his shades and makes lives of railway rowdies' miserable.
Dipesh, who was earning just Rs 30K a month at the time, spent Rs 25K for the gadget. But he swears by the video quality and the impact of it.

His NGO, Youth for People, has also achieved a lot in the past ten years. They began a notebook donation program in 2014 to address the lack of affordable blank notebooks for school children in the rural community.
In 2016, the program's success expanded to 200,000 notebooks in 300 schools for 40,000 children.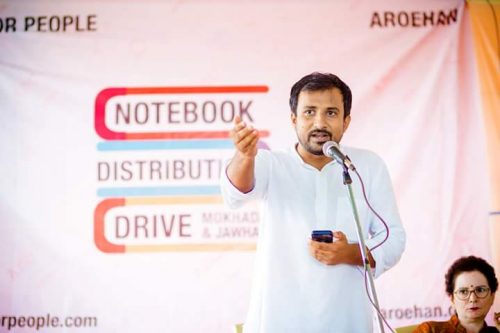 "When you do the right thing, the universe protects you and enables you to do more good. So just stand up and do the right thing," he says with a smile.
---
Like this story? Or have something to share? Write to us: contact@thebetterindia.com, or connect with us on Facebook and Twitter.
NEW: Click here to get positive news on WhatsApp!
We bring stories straight from the heart of India, to inspire millions and create a wave of impact. Our positive movement is growing bigger everyday, and we would love for you to join it.
Please contribute whatever you can, every little penny helps our team in bringing you more stories that support dreams and spread hope.
Tell Us More