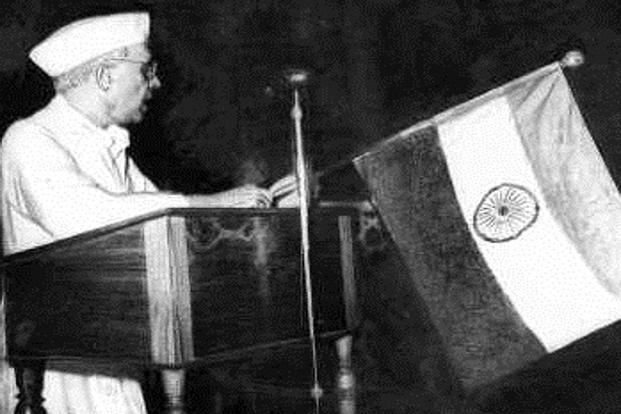 We meet, watch and hear many leaders every day. Some we agree with and some we don't. But, there are those who leave a great impact on the lives of millions of people, they change the fate of the country and bring a change which once looked like a dream. Here is a list of 14 great speeches by Indians that brought the nation together.
Nothing is more powerful than the power of words. Especially if the words come from someone we admire and look up to. We meet, watch, hear many leaders every day. Some we agree with and some we don't. But, there are those who leave a great impact on the lives of millions of people around them, they change the fate of the country and they bring a change which once looked like a dream.
Yes, this is the power of words – when spoken, everyone listens.  Here is a list of 14 great speeches by Indians that brought the nation together-
1. Crisis of civilization – Rabindranath Tagore
This speech by Tagore at Santiniketan in April 1941 was his last speech. Tagore had been unwell for some time, yet his words were very moving. Read full speech here.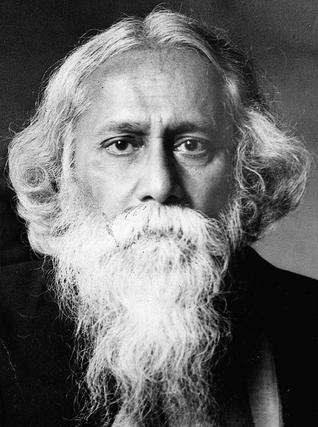 Rabindranath Tagore
Excerpt-
As I look around I see the crumbling ruins of a proud civilization strewn like a vast heap of futility. And yet I shall not commit the grievous sin of losing faith in Man. I would rather look forward to the opening of a new chapter in his history after the cataclysm is over and the atmosphere rendered clean with the spirit of service and sacrifice. Perhaps that dawn will come from this horizon, from the East where the sun rises. A day will come when unvanquished Man will retrace his path of conquest, despite all barriers, to win back his lost human heritage.
2. Address at the World Parliament of Religions – Swami Vivekananda
Vivekananda's speech at the World Parliament of Religions in Chicago, in which he introduced Hinduism to North America, became historical.
Excerpt-
Do I wish that the Christian would become Hindu? God forbid. Do I wish that the Hindu or Buddhist would become Christian? God forbid. The seed is put in the ground, and earth and air and water are placed around it. Does the seed become the earth, or the air, or the water? No. It becomes a plant, it develops after the law of its own growth, assimilates the air, the earth, and the water, converts them into plant substance, and grows into a plant. Similar is the case with religion. The Christian is not to become a Hindu or a Buddhist, nor a Hindu or a Buddhist to become a Christian. But each must assimilate the spirit of the others and yet preserve his individuality and grow according to his own law of growth.
You can hear the entire speech in two parts below:
3. Tryst with Destiny – Jawaharlal Nehru
Nehru had always been one of those leaders who influenced masses with his speeches. The 'Tryst with Destiny' speech was delivered by Nehru on the eve of India's Independence, towards midnight on 14 August 1947 , and it spoke about the hundred-year struggle against the British Empire in India. Read the full speech here.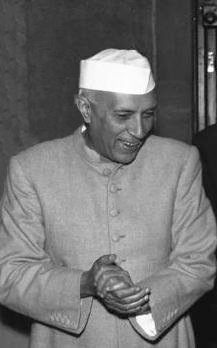 Excerpt-
Long years ago we made a tryst with destiny, and now the time comes when we shall redeem our pledge, not wholly or in full measure, but very substantially. At the stroke of the midnight hour, when the world sleeps, India will awake to life and freedom. A moment comes, which comes but rarely in history, when we step out from the old to the new, when an age ends, and when the soul of a nation, long suppressed, finds utterance. It is fitting that at this solemn moment we take the pledge of dedication to the service of India and her people and to the still larger cause of humanity.
4. Feeedom is my birthright – Bal Gangadhar Tilak
When Tilak came out of prison after serving a sentence of six years, he gave a speech to revive the spirit of nationalism and his powerful words became very important in the national movement. Full speech  here.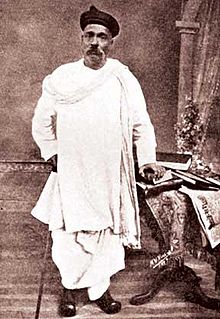 Bal Gangadhar Tilak
Excerpt-
Freedom is my birthright. So long as it is awake within me, i am not old. No weapon can cut this spirit, no fire can burn it, no water can wet it, no wind can dry it.
5. Quit India speech – Mahatma Gandhi
The speech delivered by Gandhi on August 8, 1942, addressed the A.I.C.C. at Mumbai (then Bombay) on the eve of quit India movement is considered one of his best speeches. Read full speech here.
Excerpt from the speech-
Here is a mantra, a short one, that I give you. You may imprint it on your hearts and let every breath of yours give expression to it. The mantra is : 'Do or Die'. We shall either free India or die in the attempt; we shall not live to see the perpetuation of our slavery. Every true Congressman or woman will join the struggle with an inflexible determination not to remain alive to see the country in bondage and slavery. Let that be your pledge.
Here's rare footage from the Quit India Movement in Bombay, courtesy of Fox Movietone News,taken 5 days before Gandhi gave this speech:
6. "Give me blood and I will give you freedom" speech – Netaji Subhash Chandra Bose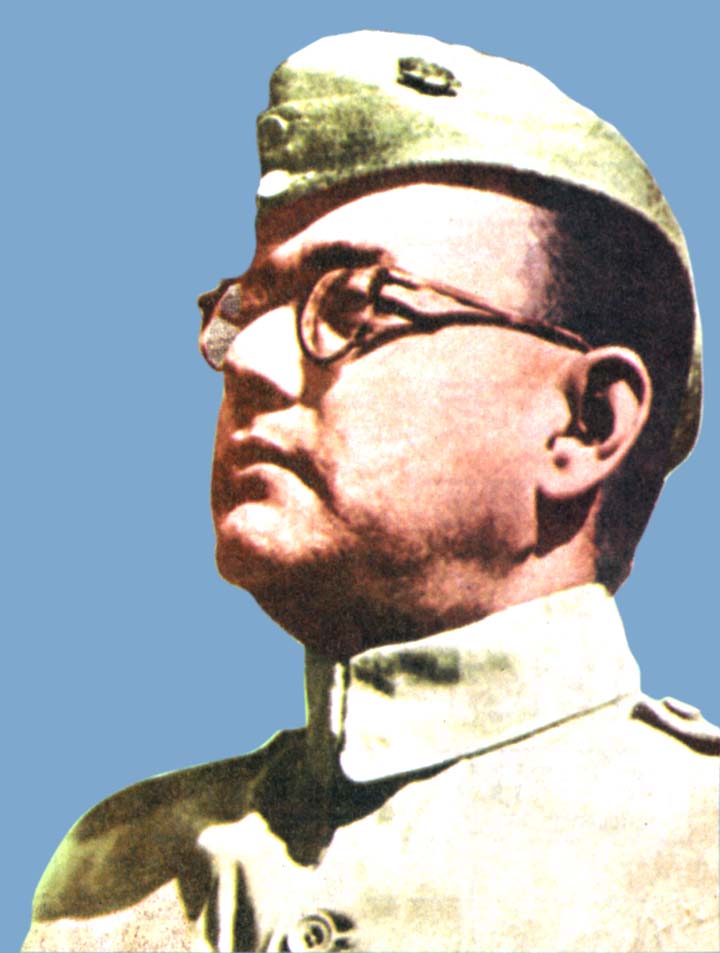 "Give me blood and I will give you freedom" These words became the anthem for the youth during India's struggle for independence. Unlike Mahatma Gandhi, who believed in non-violence, Bose had different ideas of freeing India from the British. The speech became historical and inspired the youth of India at large. He also formed Ajad Hind Army to fight for freedom. Read the full speech here.
Excerpt from his speech:
We should have but one desire today- the desire to die so that India may live- the desire to face a martyr's death, so that the path to freedom may be paved with the martyr's blood. Friends! my comrades in the War of Liberation! Today I demand of you one thing, above all. I demand of you blood. It is blood alone that can avenge the blood that the enemy has spilt. It is blood alone that can pay the price of freedom. Give me blood and I promise you freedom.
7. Longest Speech in the United Nations by Indian delegate V.K. Krishna Menon.
Menon, an Indian nationalist, diplomat and statesman delivered an unprecedented eight-hour speech defending India's stand on Kashmir. To date, the speech delivered on 23 January 1957 is the longest ever delivered in the United Nations Security Council.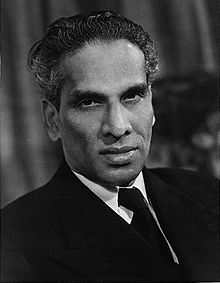 Excerpt-
Why is that we have never heard voices in connection with the freedom of people under the suppression and tyranny of Pakistani authorities on the other side of the cease-fire line? Why is it that we have not heard here that in ten years these people have not seen a ballot paper? With what voice can either the Security Council or anyone coming before it demand a plebiscite for a people on our side who exercise franchise, who have freedom of speech, who function under a hundred local bodies?
8. Narayana Murthy's Speech
The speech by Narayana Murthy at Lal Bahadur Shastri Institute of Management on the role of Western values in contemporary Indian society is one of his most powerful speeches of all time. Read the full speech here.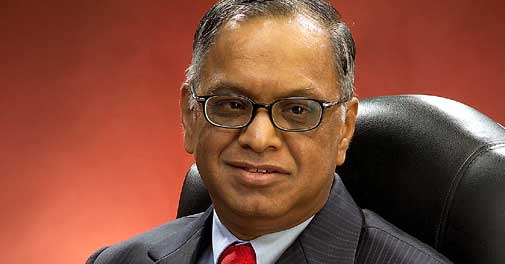 Narayana Murthy
Excerpt-
Most of our behaviour comes from greed, lack of self-confidence, lack of confidence in the nation, and lack of respect for the society. To borrow Gandhi's words: There is enough in this world for everyone's need, but not enough for everyone's greed. Let us work towards a society where we would do unto others what we would have others do unto us. Let us all be responsible citizens who make our country a great place to live.
9. Atal Bihari Vajpayee Speech
Vajpayee is one of the India's most loved politicians. His simplicity inspired everyone. A leader and a poet, Vajpayee always mesmerized people whenever he spoke. His speech about Indo-US relationship at the Joint Meeting of Congress, US House of Chamber was one such instance where he captured everyone's heart. Here is an excerpt-
American people have shown that democracy and individual liberty provide the conditions in which knowledge progresses, science discovers, innovation occurs, enterprise thrives and ultimately people advance. More than a million and half from my country, America is now home. In turn their industry, enterprise and skills are contributive to the advancement of the American society. I see the outstanding success of Indian community in America and potential in Indo-US relations of what we can achieve together.
Watch the full speech here-
10. Go Kiss The World – Subroto Bagchi
The co-founder of Mind Tree, Bagchi addressed the Class of 2006 at IIM, Bangalore on defining success. Read the full speech here.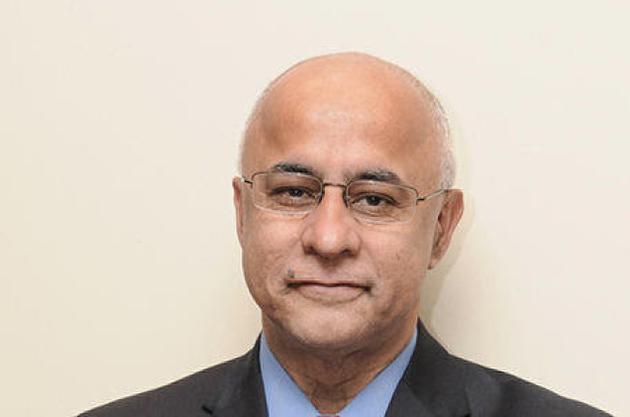 Subroto Bagchi
Excerpt-
Two years back, at the age of eighty-two, Mother had a paralytic stroke and was lying in a government hospital in Bhubaneswar. I flew down from the US where I was serving my second stint, to see her. I spent two weeks with her in the hospital as she remained in a paralytic state. She was neither getting better nor moving on. Eventually I had to return to work. While leaving her behind, I kissed her face. In that paralytic state and a garbled voice, she said,
"Why are you kissing me, go kiss the world."

Success to me is about Vision. It is the ability to rise above the immediacy of pain. It is about imagination. It is about sensitivity to small people. It is about building inclusion. It is about connectedness to a larger world existence. It is about personal tenacity. It is about giving back more to life than you take out of it. It is about creating extra-ordinary success with ordinary lives.
11. Kiran Bedi's speech on visionary leadership
The speech by Kiran Bedi, India's first woman IPS officer, on visionary leadership at TEDWomen was indeed inspiring and worth listening to more than once.  Watch the speech here-
Excerpt-
When I was born 50s and 60s didn't belong to girls in India, they belonged to boys who would join business and inherit business from parents and girls would be dolled up to get married. My family was unique, we were four of us, all girls and fortunately no boys. My father defied his own grandfather almost to the point of inheritance because he decided to educate all four of us. He sent us to one of the best schools in the city and gave us the best education.
12. Sachin Tendulkar's Farewell speech
When the "God" of cricket bid farewell to the game, lakhs of people gathered to witness the moment. The speech left everyone emotional and gave a glimpse of his very successful career as one of the greatest batsmen of all times.
Excerpt:
I know I have met so many guys who have fasted for me, prayed for me, done so much for me. Without that life wouldn't have been like this for me. I want to thank you from the bottom of my heart, and also say that time has flown by rather quickly, but the memories you have left with me will always be with me forever and ever.
Watch the full speech here-
13. I have a dream – Rahul Bose
Rahul Bose  is known for his unconventional approach to things, be it his movies or the various causes he associates himself with. His speech as a key-note speaker at the annual event at BITS Pilani inspired each one of those present there. Here is the excerpt-
 I have a dream that our new generation of political leaders would look beyond their party lines and do what very few leaders in India have done- their duty.  I have a dream that one day the next time when women are thrashed anywhere in a pub India, the entire country's women will march. Half to Mangalore, stopping the entire city for months and the other half to  the prime minister's house, stopping the government for months.
Watch the full speech here-
14. My Vision For India – Abdul Kalam
Dr. Kalam delivered one of his best speeches at Indian Institute of Technology, Hyderabad, where he outlined his visions for India. Read the full speech here.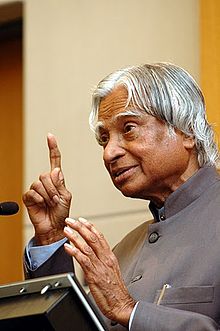 Excerpt-
Why is the media here so negative? Why are we in India so embarrassed to recognize our own strengths, our achievements? We are such a great nation. We have so many amazing success stories but we refuse to acknowledge them. Why? We are the first in milk production.We are number one in Remote sensing satellites. We are the second largest producer of wheat. We are the second largest producer of rice. Look at Dr. Sudarshan; he has transferred the tribal village into a self-sustaining, self-driving unit. There are millions of such achievements but our media is only obsessed in the bad news and failures and disasters.

YOU say that our government is inefficient. YOU say that our laws are too old. YOU say, say and say. What do YOU do about it? "ASK WHAT WE CAN DO FOR INDIA AND DO WHAT HAS TO BE DONE TO MAKE INDIA WHAT AMERICA AND OTHER WESTERN COUNTRIES ARE TODAY."
Wow! We sure are inspired. We hope these leaders and changemakers have given you a huge dose of motivation to go andmake the difference you want to see in this nation!
Like this story? Or have something to share? Write to us: contact@thebetterindia.com, or connect with us on Facebook and Twitter (@thebetterindia).
About the Author:
Born with a hobby to travel, talk, express and write, Shreya gets to do all of that and is even paid for it! Interested in rural development and social issues, she dreams of actually bringing a change in society and writing a book of her own one day. When she is not preaching others about a better India she is busy watching movies and playing video games. Follow her on twitter:
@shreya08
We bring stories straight from the heart of India, to inspire millions and create a wave of impact. Our positive movement is growing bigger everyday, and we would love for you to join it.
Please contribute whatever you can, every little penny helps our team in bringing you more stories that support dreams and spread hope.