How many times have we gone to the tailor in our neighbourhood to get uniforms stitched just before school reopened, or something fancy for the birthday or festival coming up? Though it now sounds like a bygone era to most of us, these tailors are still around, still looking to make a living, in a world they probably can't stitch together anymore.
When was the last time you've got something stitched at your neighborhood tailor? For me the memory is still fresh, may be because I was still a kid when it last happened and I was very excited. It was almost like a treat, almost like this generation's big day- buying an ipad maybe. All through our childhood, at the beginning of every new academic year, my brother Oju and I used to go to Hirawats, a cloth store in Vizag to get our school uniforms stitched.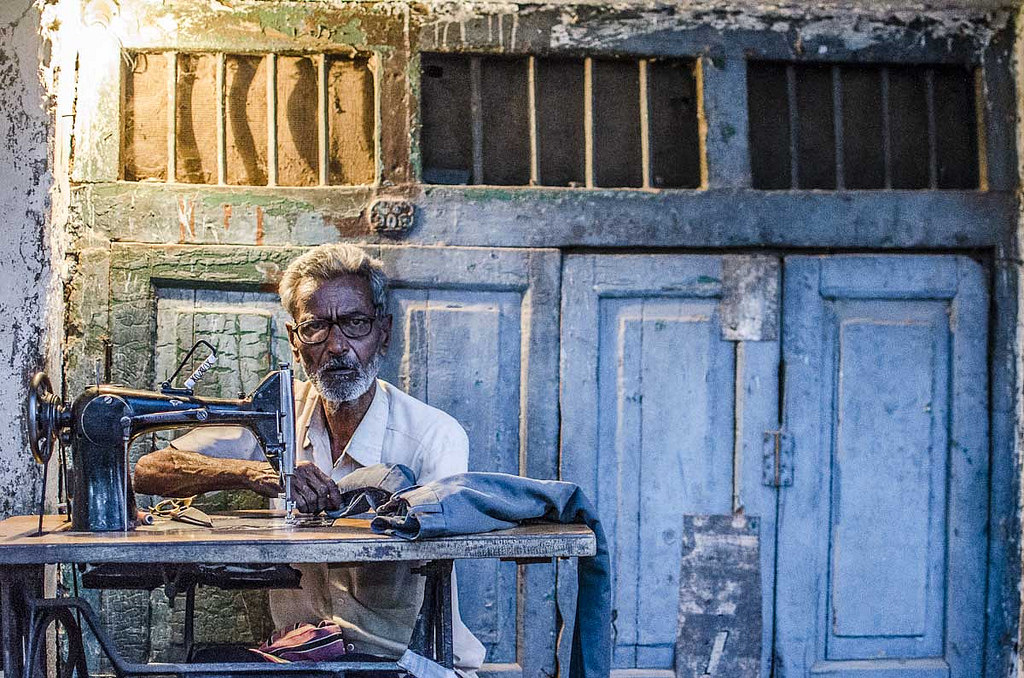 We had a common uniform for all days except Friday, when it was all white. The tailor there was very particular about many things, the pockets, the double stitching and the matching buttons. It is a pleasure to choose, feel and get your cloth worked on by a tailor who, as far as I remember, acts like a magician-turned-policeman. Half-listening to your design preferences and with an air of authority and confidence, like he knows what the outcome already is. That character, the whole experience of an 'Indian Tailor', is something that'll bring a smile to your face if you know what I mean.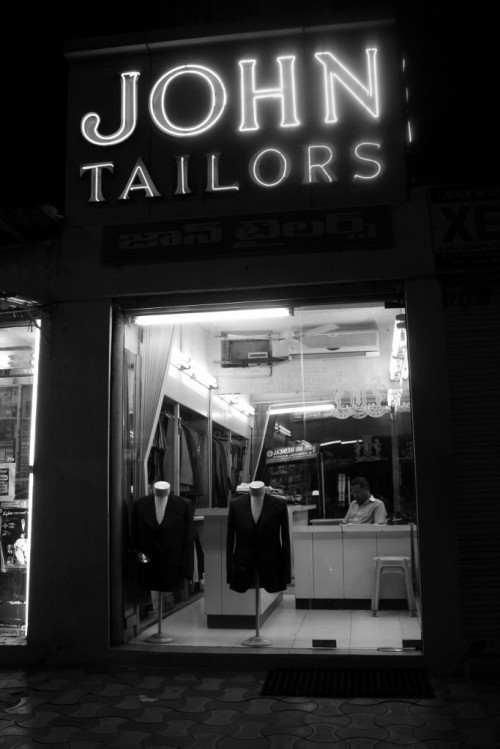 With the advent of ready-made garments and the convenience `of online shopping, the local tailors are today fading away. There aren't many who come by, yet they still work, still stitch, still have their air of confidence, and still don't bargain- "pixxed price babu" is something they've stuck to, and rightly so, for there's loads of skill and human labour that goes into their work. They've always been there, around street corners, and for decades they've stayed – may be it isn't for profit that they stitch, maybe it is their service to the society, and I hope, they'll always be there. Tailors aren't people we meet every day, but I still recollect one of the older people telling me adamantly, "If you want to gift me a dress, get it stitched from that tailor only, can't wear those machine-stitched-for-the-herd clothes." I think the tailor is there for that exclusivity, for the respect he has for his field and for the few old customers who value his service.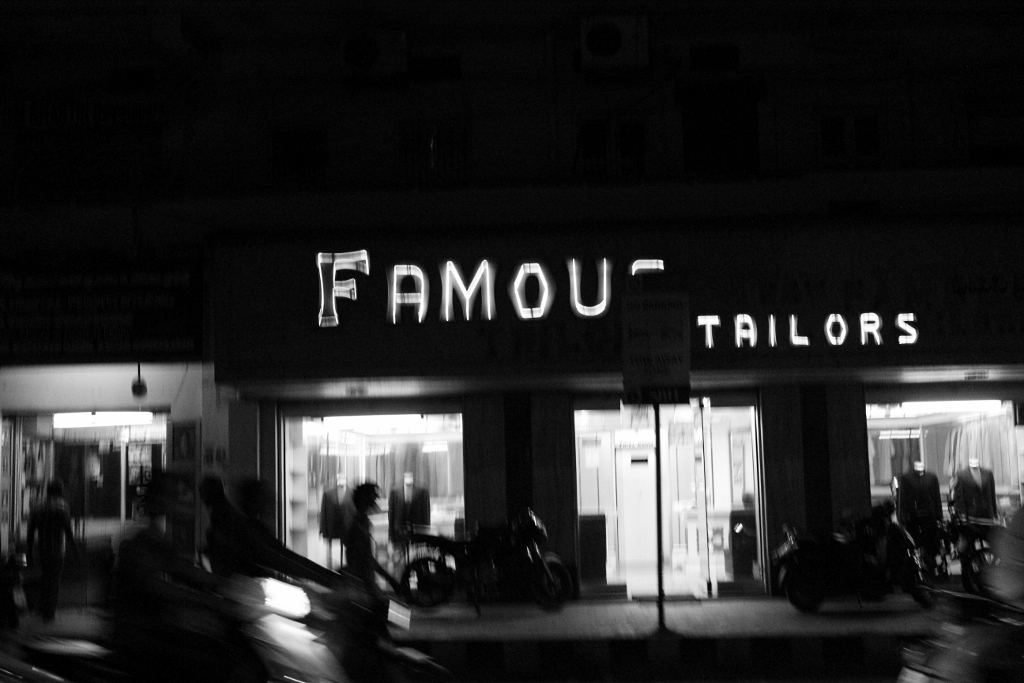 Though we don't go, meet or interact with them – I haven't been to a tailor's store in a decade, but the tailors have always been there, seeing the landscapes, society and people change. Fashion has had a history of repeating history, as they say what goes around comes around, so let's hope that sooner rather than later people will head back to the tailors. May be its time we add something retro to our wardrobe!
See more Invisible Heroes of Everyday here.
Like this story? Or have something to share? Write to us: contact@thebetterindia.com, or connect with us on Facebook and Twitter (@thebetterindia).
About the author: Tejaswi Bhagavatula is a Hyderabad-based writer, poet, painter, biker, photographer, corporate profile-writer, on-the-way-CA, part-time tax consultant – all to fund his passion for travelling! He wishes to work for change through bringing out stories and his dream is to ride to Ladakh on his dear old Bullet, while learning and writing about people he meets all along the way and someday, maybe make it a storybook.