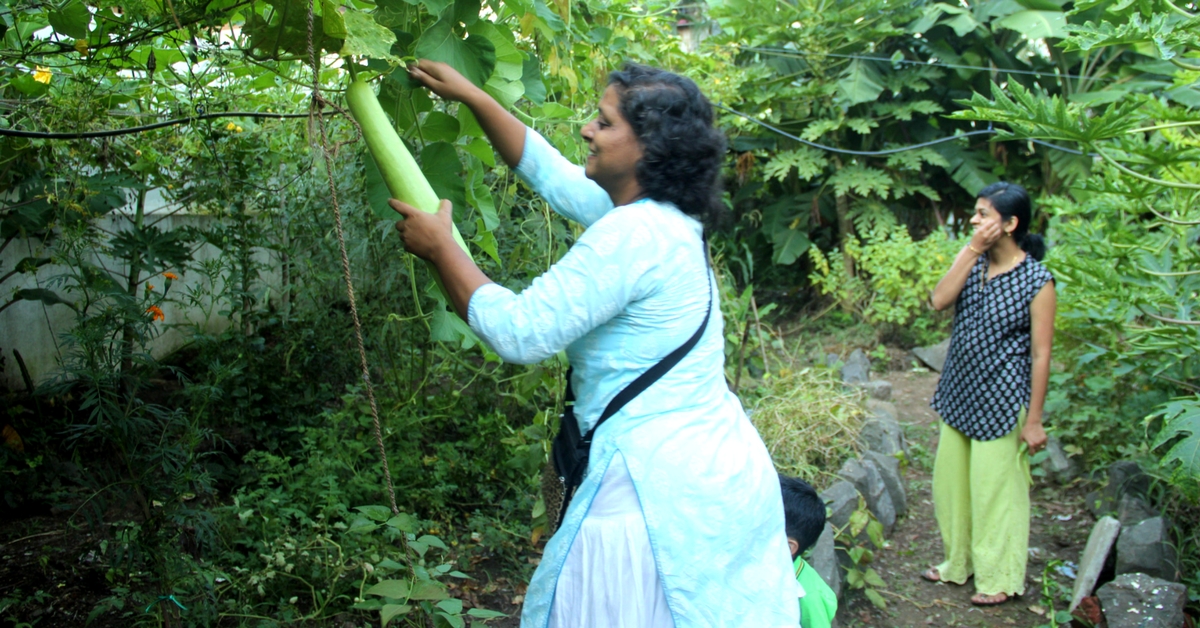 She grows enough organic vegetables and fruits to feed her family and sells what they are not able to consume.
An organic wave is sweeping through Pune, as people increasingly buy food grown without the use of chemical fertilisers and pesticides.
However, Sujata Naphade is far ahead of this wave – she grows enough organic vegetables and fruits to feed her family of 14, sells what they can't consume and connects farmers who grow crops naturally to enthusiastic consumers.
Sujata isn't a farmer and her plot isn't in rural India. She is a city woman in Pune – the second largest city in Maharashtra – and her 3,300 square feet plot is right in the middle of an affluent housing society, surrounded by concrete buildings and bungalows.
This exhilarating burst of green in the middle of grey concrete is unique also for the way it is flourishing.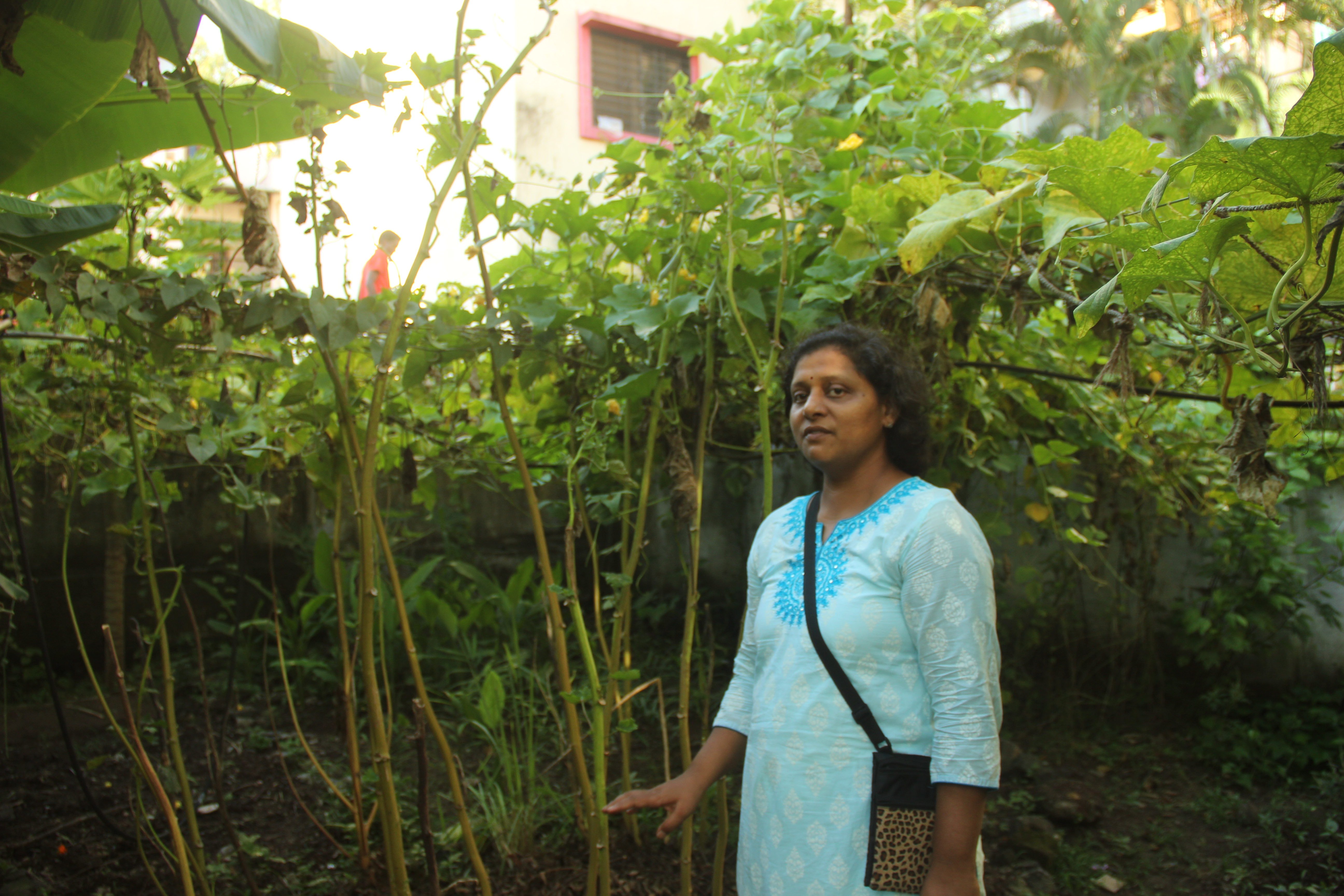 Not only does Sujata refuse chemical inputs, she does not even use cow dung – the go-to organic manure. "It is not right to force the plants to give maximum produce. I believe it is better to allow them to fruit and flower naturally, at their own capacity and rate," said Sujata. "We should stop at the point where we are intervening with and ruining nature. We must try to find a balance – how can I get benefits while taking care of nature? I feel it's only with this method that we will find sustainability."
To avoid exploitation, she uses only dry leaves to form compost and for mulching. The leaves are buried under the plants, and covered with a layer of soil. She sprays the land with jeevamrut, a culture of beneficial microorganisms which can be bought in Pune. Jeevamrut is a mixture of cow dung, cow urine, jaggery, buttermilk and any flour. It increases soil fertility and structure.
Sujata comes from a family of farmers and her mother-in-law is a farmer too.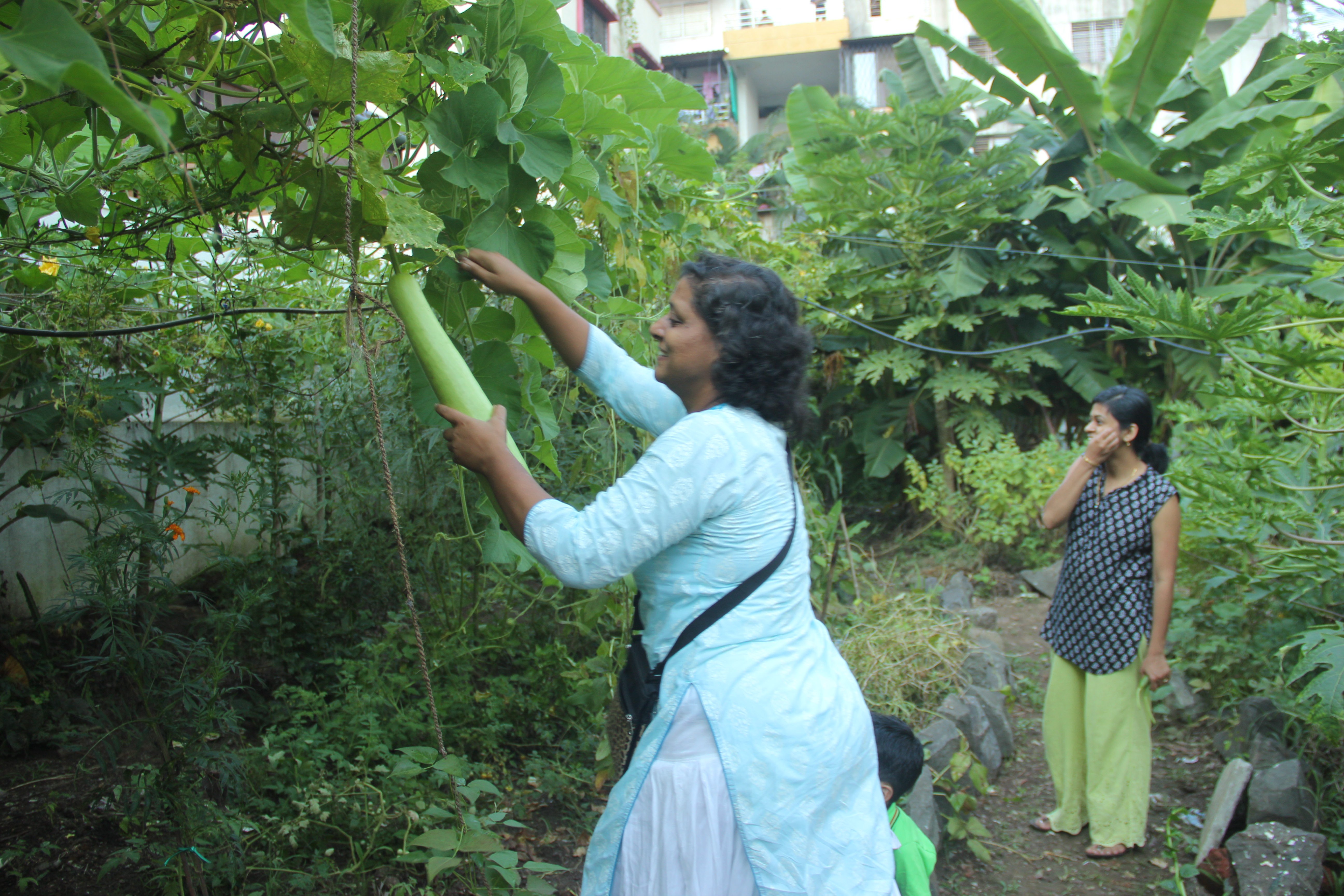 She has fond memories of gardening with her father in their house in Akola, but that was the extent of her life as a cultivator. Her degree in Bachelor of Technology in agriculture too didn't give her any chances to produce food.
Finally in 2008, the excessive use of chemicals in crop production prompted her and her husband to take up organic cultivation. Her mother-in-law was skeptical about growing produce without chemical inputs. Yet, they started with tomato plants in their backyard, and some fruits and vegetables on their terrace. The cultivation here continues to flourish.
It's been only 1.5 years since she began cultivating the plot. The entire family works for at least one hour every day on the plot, and joins her in full force during plantation and other crunch times. Akash Angarakh has been recruited as a helper for the routine heavy work. They are often joined by Sujata's 6-year-old nephew and their dog Tommy.
At the moment, there are almost 50 varieties of plants on the plot.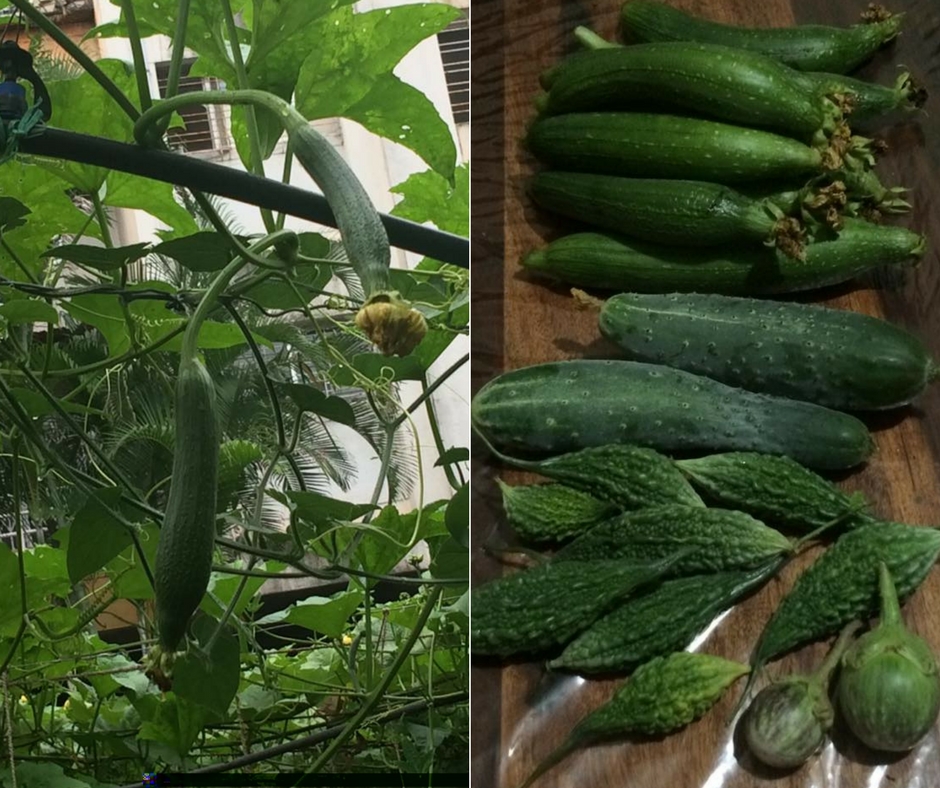 Sujata walks through the plot announcing names of the plants of the season. Ghosavli, bhopla, karli, karand, kanghara, alu, arbi, adrak, halad, kapoos, papai, draksha, 3 types of vaal, and the list goes on.
By the end, she has listed 34 vegetables, 9 fruits, 3 herbs, cotton, and she is sure she has missed 2-3 plants. She fondly refers to the plants as though they are sentient beings.
The 41-year-old's success is easy to gauge when she shares some statistics. She got about 81kg sponge gourd since June from just four climbers! And in the previous years, the single amla tree gave them about 80kg amla in one season.
In all she has grown 100 varieties, and her aim is to make a seed bank. Her focus is on getting indigenous and local varieties of vegetables and fruits.
Her list also includes herbs used in continental dishes, like thyme and basil, fruits like mulberry and strawberry, and vegetables like broccoli. The non-indigenous varieties are mostly for her son who enjoys his pastas and pizzas over the uber-healthy fare that his parents prefer.
Sujata makes seasonal juices of lemon, amla and passion fruit, which last her the whole year with the sugar acting as preservative. And again, she distributes the excess that she makes.
All her distribution and coordination activities are conducted on highly active WhatsApp and Facebook groups.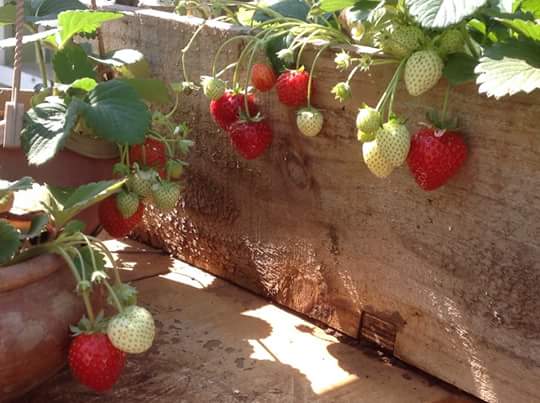 She laughs as she recalls all the failed attempts in the initial few years. "When we were learning, we went through several kilos of methi (fenugreek) as we tried to figure out which season it should be grown in, how it should be grown. But these attempts showed me that plants grow healthy and tasty only in specific seasons. For instance, we finally realised that methi grows best in winter." She has learnt natural cultivation through such observation and trial-and-error.
As Sujata progressed on the path to self-sufficiency, she read up a lot of information about organic and natural farming. She found a way to get a large bounty without exploiting the land and plants by learning from the methods of permaculture, and reading books by Shripad Dabholkar, Subhash Palekar, Bhaskar Save and Masanobu Fukuoka.
While these men inspire and guide her, she is very clear about one thing: you can't follow any method 100%. You must pick whatever is suitable to that area and climatic condition. You must study and understand what has been learnt, and just need to cross check if it is right.
Besides, the knowledge for natural cultivation exists within families who have been farmers for several generations. They know when and where vegetables should be planted, says Sujata.
"For whoever wants to start, I'd suggest reading books by all these authors, and trying it out. You can't understand the process unless you do it. People ask me many questions that will get resolved if they just plant and observe. Even if one plant dies, you will have observed and learned from it. This is how I have learnt, and I learn something new every year," she says.
Cultivating food naturally is one of the steps in the larger scheme Sujata and her husband have in mind. "We envision a group of 10-15 people who can live sustainably by exchanging things among themselves, independent of external agencies," she says.
In this group, each person will take responsibility for one aspect. Sujata explains, "For instance, I can easily feed 10-15 people from four creepers of sponge gourd. No one else needs to produce sponge gourd. We are just waiting to meet such families who live by the same ideals to start working on this goal!" Till then, Sujata and her family continue learning and farming for self-sustainability.
About the author:
Shatakshi Gawade is
an independent journalist based in Pune.
Like this story? Or have something to share?
Write to us: contact@thebetterindia.com
Connect with us on Facebook and Twitter.
NEW: Click here to get positive news on WhatsApp!sells what they can't consume