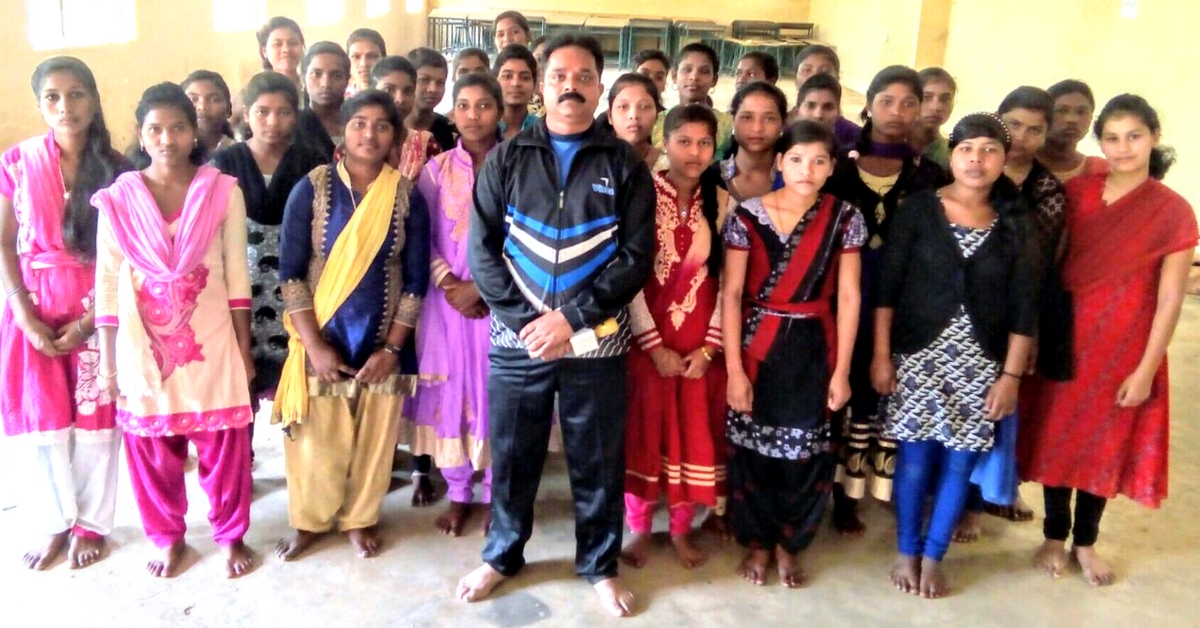 For Anand Mouli Patnaik, teaching martial arts to the profoundly deaf children is both challenging and exciting. Such physical activities make a big difference to the children's lives, he says.
Not all Karate instructors would know how to teach profoundly deaf children. It's not only a daunting but also a very demanding task.
However, there is one instructor who has accepted that challenge. He teaches deaf children using sign language.
For Anand Mouli Patnaik, teaching martial arts to these children is both challenging and exciting. He occasionally takes the students for hiking and rock climbing as well. Such physical activities make a big difference to the children's lives, he says.
Anand began his Karate training during the early 90s.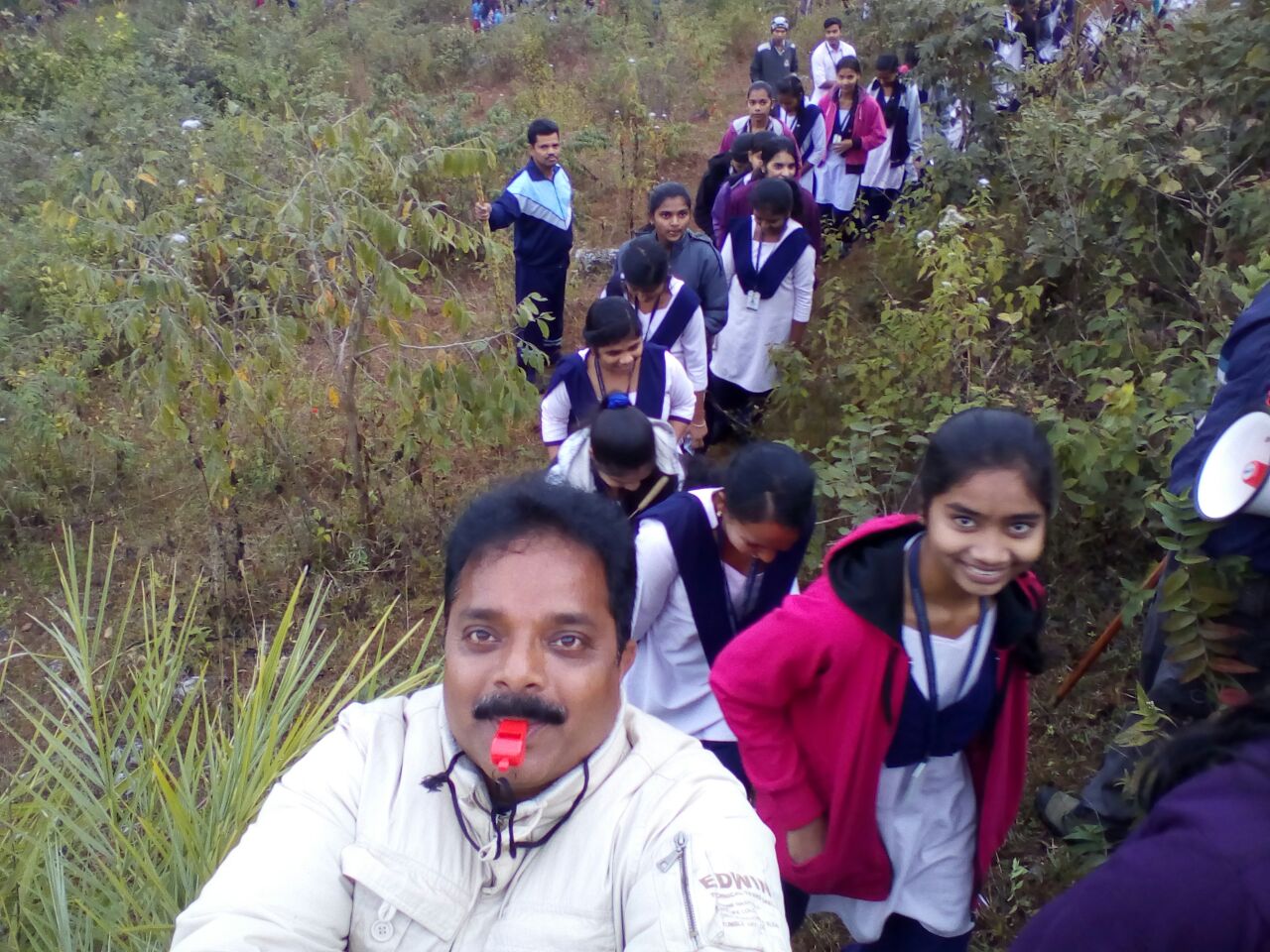 Soon after completing his education, he started coaching students at schools in JK Pur and Rayagada. He then became an inveterate Karate instructor. He shifted his base to Sunabeda in 2008 to take up a job with the Hindustan Aeronautics Ltd. Anand holds the rank of the 5th Dan in Shito-Ryu Karate.
The Karate juggernaut, who has participated in several state-level competitions, has a penchant for teaching martial arts to the economically and socially weaker sections. He devotes a few hours to the children in orphanages and schools in the Koraput district, the southern region of Orissa, and visits the Deaf School during weekends, and Orphanages on weekdays.
He tries to boost their confidence, inculcate moral values and creates awareness among his students. Anand often warns his students not to misuse the skill, or else martial arts loses its value and respect. He, along with other like-minded friends, established a Blood Donation Association. Anand and Dr. Patra, a lecturer from Semliguda College, and other members are organising blood donation camps. Over 200 students of Anand help him organise the camps.
The students offer juice and fruits, and also offer to drop the donor at home.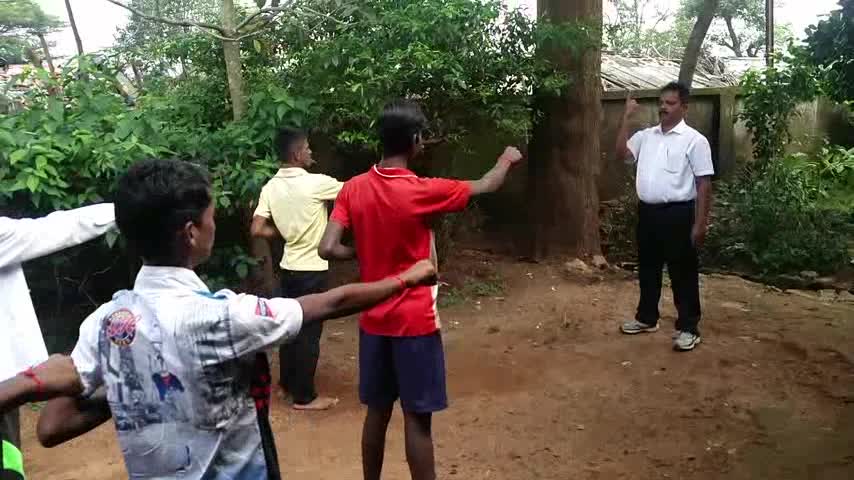 Anand's plan is to help shape up his students, and create an all-volunteer military and martial arts trainers' group in the coming years. A handful of volunteers cannot cover the entire state region and district. There are more than 17,000 orphans housed in 300 orphanages, childcare institutions and deaf schools in the state. They want to focus on Koraput district and other southern regions of Orissa.
According to Niti Ayog's latest data, out of the 48,000 villages in Orissa, 11,000 don't have the infrastructure to receive broadband and mobile signals.
On the eve of World Deaf Day recently, Anand's students trooped down to the stage for a martial arts performance. A fortnight earlier, Anand went door-to-door to collect money for buying tracksuits and other clothes for those students.
The news was spread through the villages in the district, and people volunteered to contribute.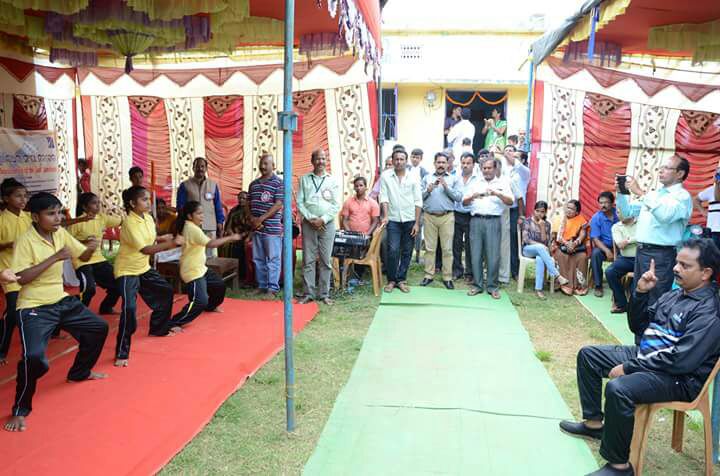 The state government has moved a Government Order to provide free education to orphan students till post graduation. The government and NGOs take care of their basic needs like shelter and food. "How can the students afford to pursue hobbies or learn martial arts?" asks Anand. "All those certificates and medals I earned will be worthless If I do not transfer the knowledge and skill to these children."
Thankfully, his efforts and endeavours have the local authorities' approval. The District Collector of Koraput, Orissa, Anupam Saha, recently felicitated Anand for his contribution. The district's police officers recognised his efforts in encouraging girls and women, and providing them training in Karate. To do this, he had to meet the parents of the girls and convince them of the benefits of martial arts for women. "My students were driven by circumstances, and their inner sense must develop and motivate them to be catalysts for change, he concluded.
About the author:
 Sunil
 Dhavala has held senior leadership positions at Media & Entertainment companies like Bertelsmann Group, Fox Broadcasting, National Geographic, Star TV (News Corporation Group) and WPP Group.
Like this story? Or have something to share?
Write to us: contact@thebetterindia.com
Connect with us on Facebook and Twitter.
NEW: Click here to get positive news on WhatsApp!