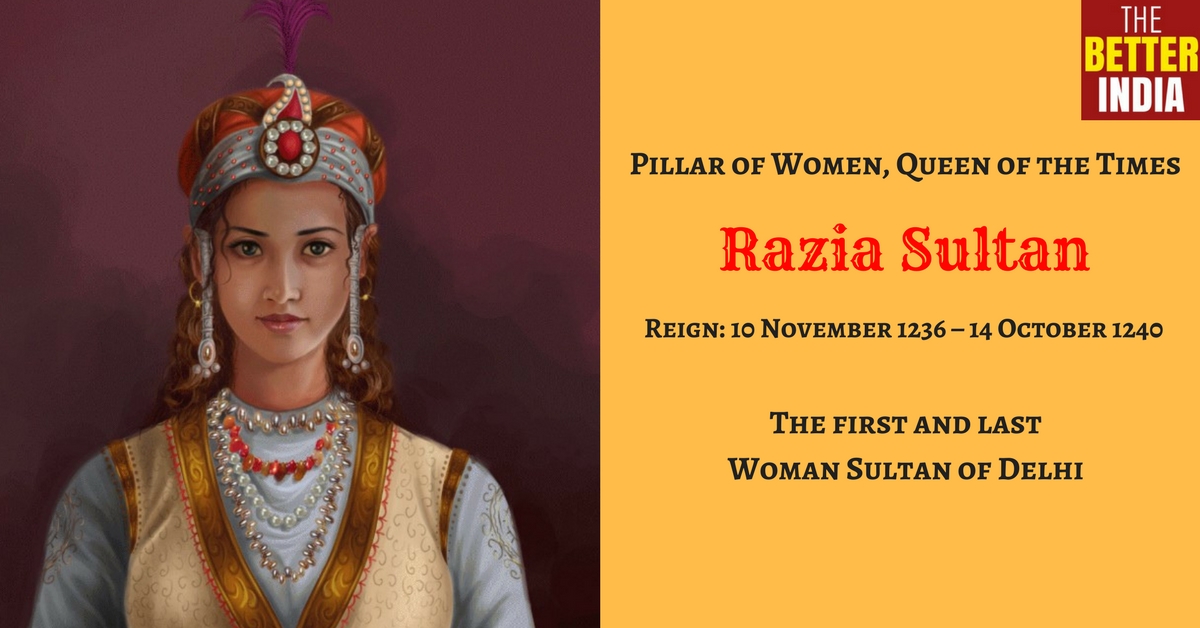 Never in the history of the Mamluk dynasty, had the title of 'Sultan' bestowed upon or used to address a woman, because a woman had never ruled before.
Renowned as the first Muslim female ruler of the Delhi Sultanate, Razia Sultan ruled Delhi from 1236 to 1240.
Never in the history of the Mamluk dynasty, had the title of 'Sultan' bestowed upon or used to address a woman, because a woman had never ruled before.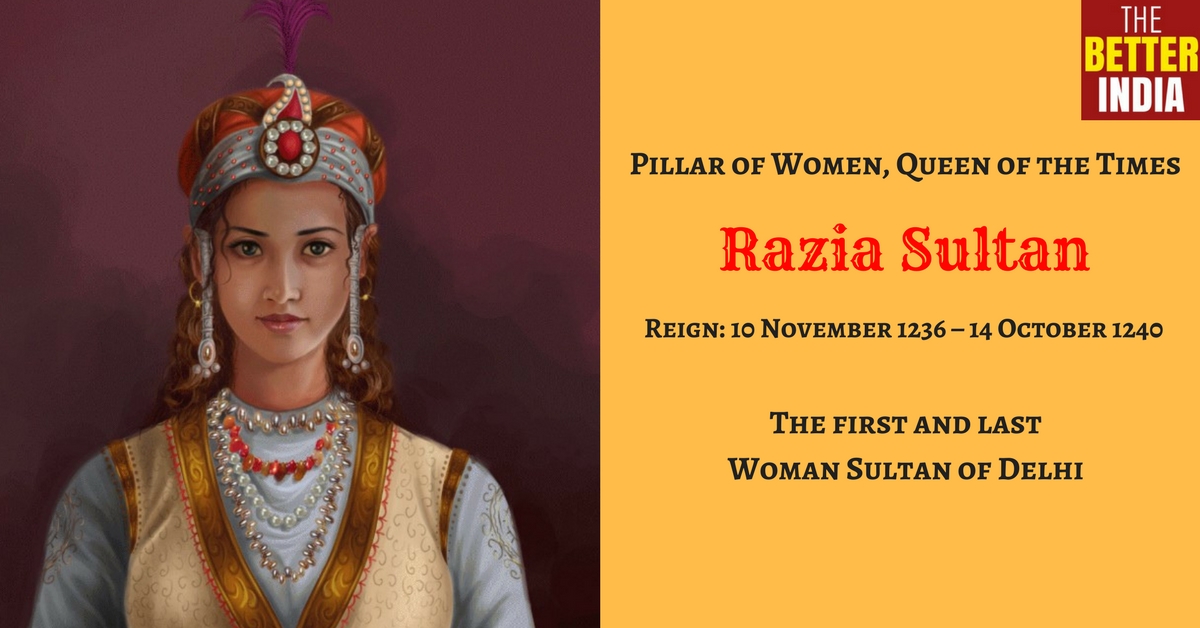 When she took over the throne on 10 November 1236, with the official name of Jalâlat-ud-Dîn Raziyâ, she made a conscious decision to give up her traditional Muslim woman attire, including the pardah, which invited the fury of conservative Muslims. She adopted a gender-neutral attire instead, more like the male rulers before her.
Razia refused to be addressed as 'Sultana,' the term that would be used to address her according to her gender. Her justification was, Sultana meant "wife or mistress of a Sultan (ruler)." And she proudly proclaimed she be addressed as "Sultan", as she herself was second to none. In fact, she was supreme.
The fifth Mamluk dynasty ruler, history deems Razia Sultan as one of the very few female rulers in the history of Islamic civilizations across the world.
During her reign, she ordered coins be minted with her title as "Pillar of Women, Queen of the Times, Sultan Razia, daughter of Shamsuddin Iltumish."
The Mamluk Dynasty (Slave Dynasty) leading to the rule of Razia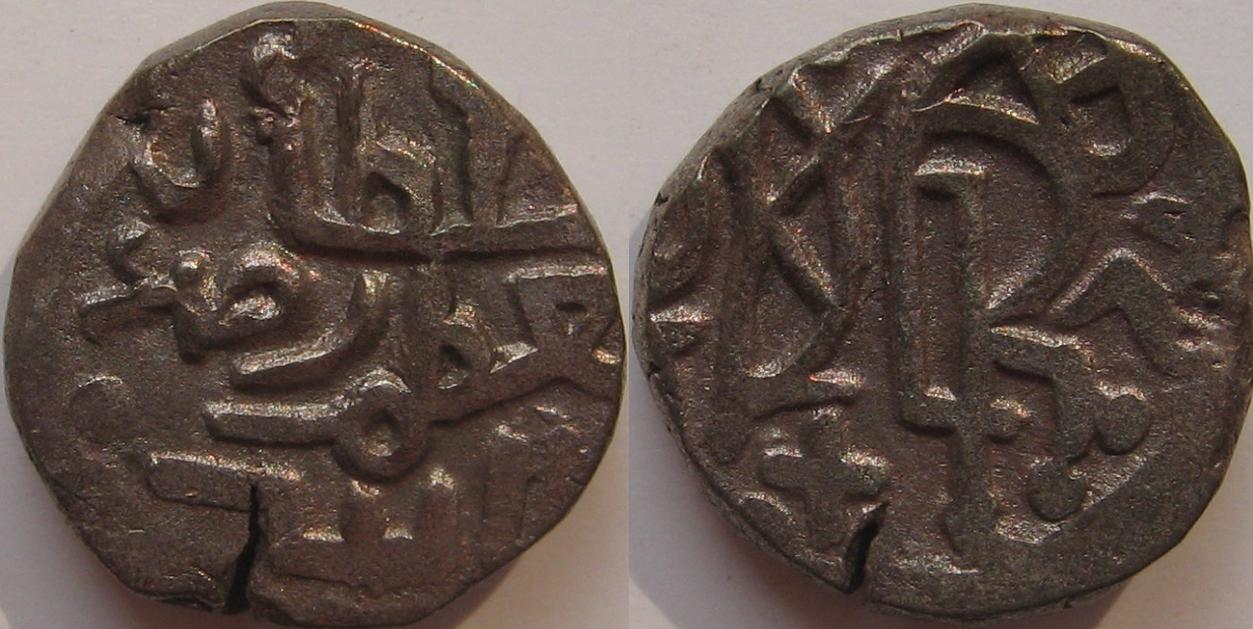 Born to Sultan Iltutmish and Qutub Begum, Razia's family did not belong to the class of nobles. In fact, her ancestral roots trace back to Turkish Seljuk slaves! As one of the leading rulers of the Slave Dynasty, her reign challenged the very foundation of societal class and shook power structures.
Her father and late ruler Iltutmish originally arrived in Delhi as a slave, under ruler Quṭb al-Dīn Aibak. It was Aibak who laid the foundation of the Mamluk dynasty or Slave dynasty. He himself was sold as a young slave and climbed the ladder to succeed his predecessor, the Muhammad of Ghor.
As Quṭb al-Dīn Aibak's confidante, Iltutmish displayed bravery and honesty to earn the position of a provincial governor. The ruler trusted him enough to have offered his daughter, Qutub Begum's hand, in marriage to Iltutmish.
Sultan Qutb-ud-din died an unfortunate death in a chaugan (a game like polo) accident in 1210, leading his heir-apparent son, Aram Baksh, take over the throne.
When Aram did match the standards of a competent ruler, a group of forty Turkic nobles called 'Chihalgani' – who opposed Aram's rule – invited Iltutmish to succeed him as the Sultan of Delhi.
This led to a battle between Aram Shah and Iltutmish on the plain of Bagh-i-Jud near Delhi, where Iltutmish defeated Aram to ascend the throne in 1211.
After a successful rule of 25 years, Iltutmish died in 1236. His death sparked years of political turmoil in the Delhi Sultanate. While his oldest son, Nasir-ud-din Mahmud, died in 1229 while governing Bengal, the dying Sultan did not deem any of his surviving sons to be capable rulers.
By his deathbed, the Sultan rewrote history by nominating his daughter, Razia, as his heiress.
Despite having been nominated by her father, Razia wasn't supported by the court of nobles, who refused to be ruled by a woman. Her oldest surviving brother Rukn-ud-din Firuz was raised to the throne instead.
Leaving governance in the hands of his mother, Firuz engaged in hedonistic pleasures, angering the nobles. On November 9, 1236, both his mother and he were assassinated within six months of coming to power. His death led Razia to become the first Muslim woman ruler of the Delhi Sultanate.
Razia's childhood
Born to Iltutmish and Qutub Begum in 1205, Razia was trained in professional warfare and was taught military skills, along with her siblings. Just like most other children of aristocrats, she had a sound knowledge of how state governance worked.
These skills were initially inculcated in a young Razia, to help her serve as a good wife and queen to a king. Little did people know, she was going to be a powerful ruler herself!
Growing up, Razia had very little interaction with the women in the harem, which refers to domestic spaces reserved for women of a Muslim household and is inaccessible to adult males except for close relations.
So, never being forced to follow these rules, she never inculcated the timid and reserved behaviour of women around her. Razia wouldn't bat a lash before giving her opinion or assisting her father actively in the affairs of State.
Even when she rose to power as Sultan, she would mount an elephant as the chief of her army in the battlefield, with her face displayed in public.
---
Read more: We Indians Love Our Dal. But Do You Know the Fascinating History of Our Favourite Comfort Food?
---
Razia, The Ruler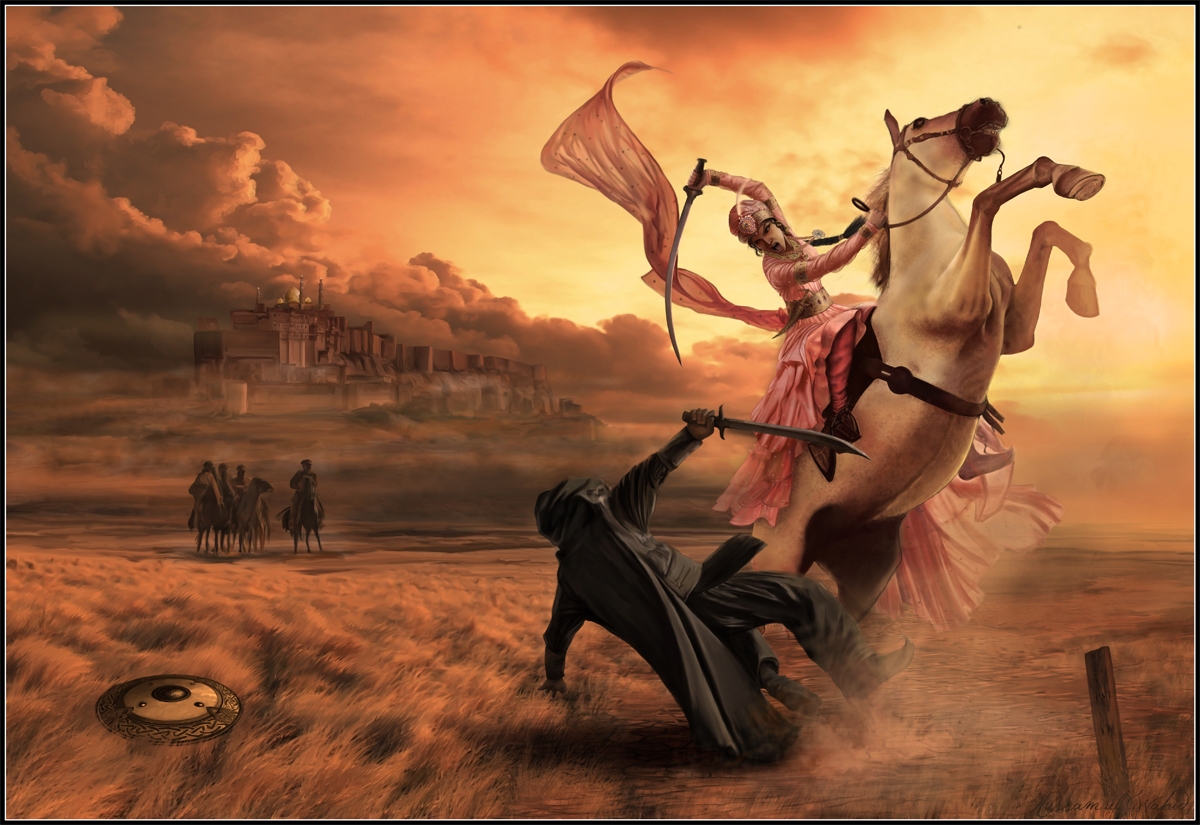 Razia Sultan fought on the forefront and won battles seizing various territories. Her gender was never an excuse. She mastered administration, rubbing shoulders with the best Sultans Delhi had ever been ruled by.
She established a host of schools, academies, centres for research, and public libraries. The syllabus in schools and colleges included the Qur'an, the works of popular ancient philosophers, the traditions of Muhammad and various Hindu works in science, philosophy, astronomy, and literature.
Jealousy and conspiracy
Razia's rise to power sparked jealousy among many Turkish nobles who felt a female Sultan was a humiliation to male warriors and nobles. One such noble was Malik Ikhtiar-ud-din Altunia, the then governor of Bhatinda, who conspired against Razia.
What came as a surprise to many historians is that Altunia was also one of Razia's closest childhood friends. He hatched a plan to help Razia's brother, Muizuddin Bahram Shah, take possession of the throne.
She fought tooth and nail with her army against him but suffered a miserable defeat. Altunia imprisoned Razia at Qila Mubarak in Bathinda. Meanwhile, Muizuddin Bahram Shah declared himself the Sultan of Delhi.
Many nobles tried to assassinate her character claiming she was in a romantic relationship with one of her Abyssinian slaves – Jamaluddin Yaqut, who was killed in the battle that ensued between Razia and Altunia.
Some historians suggest Razia was treated royally as a prisoner because Altunia was in love with her all along. It was his jealousy and rumours about Razia and Yakut's relationship that triggered his rebellion, to capture Razia and claim her back.
There are also alternative points of view that suggest, Razia married Altunia to escape death.
In 1240, Razia and now her husband, Altunia, decided to seize and reclaim the lost kingdom from her brother. But Bahram's forces defeated the husband-wife duo, on 24th of Rabi' al-awwal A.H. 638 (Oct. 1240). They fled Delhi and reached Kaithal the next day. But all the remaining forces had abandoned them.
They were captured by Hindu Jats, who robbed and killed them on 25th of Rabi' al-awwal A.H. 638, which corresponds to October 14, 1240.
Thus died, the first and last woman Sultan of Delhi, at the young age of 35.
Like this story? Or have something to share?
Write to us: contact@thebetterindia.com
Connect with us on Facebook and Twitter.
NEW: Click here to get positive news on WhatsApp!
We bring stories straight from the heart of India, to inspire millions and create a wave of impact. Our positive movement is growing bigger everyday, and we would love for you to join it.
Please contribute whatever you can, every little penny helps our team in bringing you more stories that support dreams and spread hope.