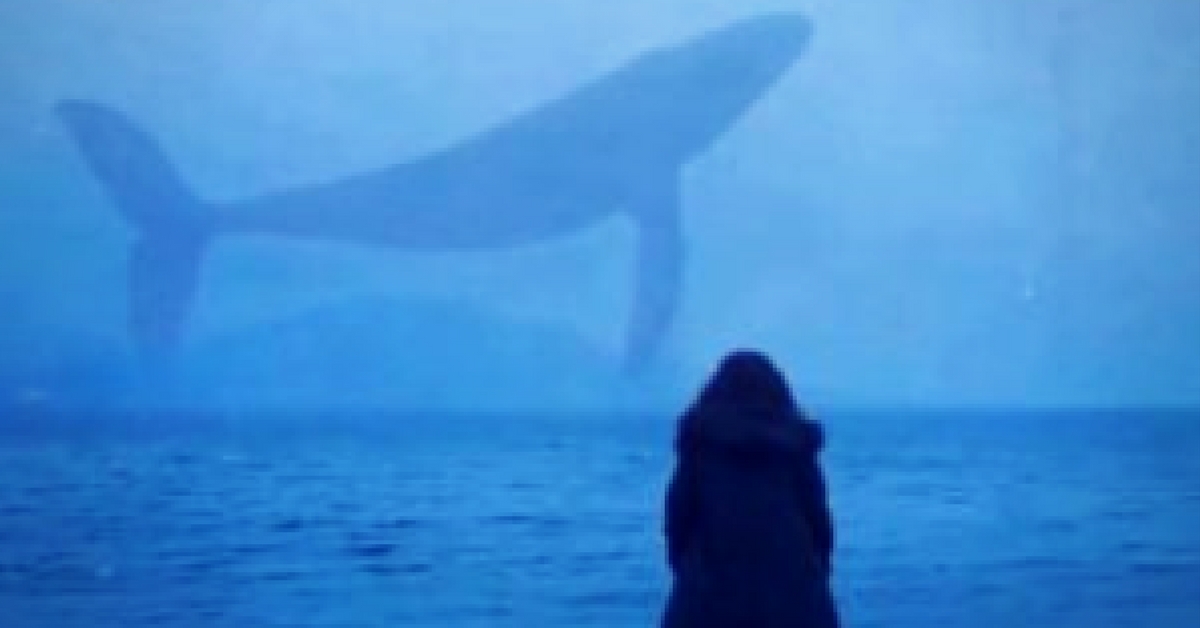 The emergence and proliferation of the Blue Whale Challenge on social media provides a reminder of the need to reinforce positive interactions for youth.
The Blue Whale Challenge, also known as the Blue Whale Suicide Game, is a social media phenomenon which enters social media networks from secretive groups. Usually considered to be an urban myth, the game has gotten increased attention after a spate of teen suicides were said to be linked to the game and is now making sinister headlines. It is not a downloadable game, app or software.
The game reportedly started in Russia in 2013 with F57, one of the names of the so-called "death group" of VKontakte, Russia's largest social network and allegedly caused its first suicide in 2015. Philipp Budeikin, a former psychology student who was expelled from the university, claimed that he invented the game.
According to Budeikin, his purpose was to "clean" the society by pushing to eliminate those he deemed as having no value.
According to him, his victims were nothing but "biological waste" and all he was doing was cleaning society. The term "blue whale" comes from the phenomenon of beached whales, which is linked to suicide.
Beaching is a phenomenon in which cetaceans strand themselves on land, usually on a beach.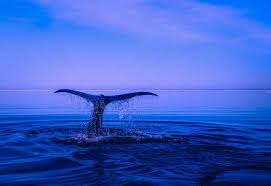 The Blue Whale game uses social media to target vulnerable adolescents and uses abuse tactics, grooming and manipulation to drive them to commit suicide. Spread over 50 days, the challenge reportedly instructs participants to complete 50 tasks that include self-harm, body mutilation and watching scary videos.
The participants, who are emotionally vulnerable adolescents, are made to believe through warnings and messages that their backing out would impact the lives of their near and dear ones. As the game progresses, participants reach the final day that supposedly culminates in the act of suicide.
The contestants must prove that they have completed the tasks by sending proof, pictures and videos to their "curator" or the "whale" who has been instructing them all this while. It is clear that the game's objective is to lead the target to his or her death. The series of steps and messaging creates a situation where the victim gets hypnotised and follows the suggestions scrupulously.
The challenge is understood as- to find victims, create an emotional bond with them through arbitrary set of steps demanding completion in order to move forward in the game and then hope they follow through to step 50. 'Jump off a high building. Take your life.' It's simply a control and manipulation scheme directed toward vulnerable people who are predisposed to have serious thoughts of suicide, loneliness, and death. When a person is suicidal, they feel, most of all, alone and worthless. The game creator understands these feelings and is taking advantage of them. Some experts believe these tasks may convince an impressionable young person to hurt themselves because of the "whale's" influence. A number of tasks involve talking to a "whale" or Skyping with them. This might be the time when psychological manipulation takes effect. Teenagers generally take these risks because they are vulnerable and prone to seek validation. It also makes them feel like they are a part of something that is bigger than them. It has been observed that some teenagers have very low self-esteem, and rely significantly on peer approval. For them the external environment becomes a source of inspiration, which is why they are willing to do anything to project a certain image.
Especially so because the game has its own community of other equally vulnerable adolescents.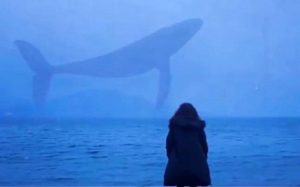 To understand the psychological underpinnings of Blue Whale, one sees how the game attacks the adolescents and youth with predisposed vulnerability to low self esteem, suicidal intent, depression and possible traits of borderline personality disorder or other psychiatric vulnerability (by a matter of chance, since the revelation of how the people reached out to is blurred) and this makes them the targeted users of Blue Whale.
The game makes it appear to the user as if it is another community to where they belong (since those playing Blue Whale can exchange messages and talk about tasks) and then slowly induces risk taking behaviour at the cost of psychological and emotional vulnerability of the users. The game is parasitic to adolescent and youth mental health.
This challenge has been linked to more than 150 deaths across the world. There have been reported cases of suicide due to the challenge across the word: Three cases from the United States, two from Brazil, two from Argentina, one from Italy, more than 130 cases of suicide in Russia, one in China and at least 90 victims of the challenge are identified in Portugal. Now, it is also being traced in India. The first case of alleged Blue Whale suicide in India was reported on July 30, when a 14-year-old boy jumped to death from the seventh floor of a building in Mumbai. On August 10, a Class VII student in Indore was pulled away before he could take the final leap. He apparently recorded all 50 stages in his school diary. A Class X student in West Bengal, allegedly playing the game, committed suicide on August 12. His body was found in the bathroom, his face covered in a plastic bag, with a cord around his neck. Recently it was heard on the morning of 29th August that the next victim was a 17 year old boy in Tondiarpet, who left a suicide note and evidence showed that the reason behind is suicide was the game, Blue Whale. The most recent incident reported today, (August 31) is of a 19 year old, second year college student, named Vignesh who was from Thirumangalam, Madurai. He committed suicide by hanging himself on Wednesday at around 4:15 pm.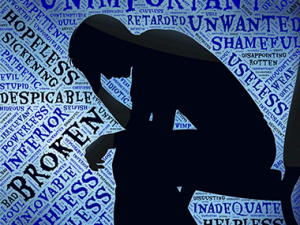 There is an urgent need to address what can we do to prevent other adolescents from falling prey to this game. Parents, school and the health care professionals (both, medical and mental) are the major takeholders that can play a key role in educating about the harmful impact of Blue Whale and thus, hep prevent our youth from access. One of the important tasks is also to identify potential victims through social media profiling of children, supervision of their web activity and changes in behaviour. Part of this can be done by the parents, friends and through schools. Children are more cooperative with their schools and amenable to receiving suggestions from their teachers rather than from their parents. Hence the schools have a big role in ensuring that the Internet addiction risk of every kind is mitigated.
Some signs to watch out for that will help identify adolescents at risk are: signs of self-harm, strange updates on social media, sympathising with other suicidal individuals, low and depressive mood swings and unhappiness, withdrawal from friends and family and activities one enjoyed earlier.
India's Ministry of Electronics and IT has directed internet platforms like Google, Facebook, WhatsApp, Instagram and Yahoo to remove the links to the online game. This follows a petition from the Ministry of Women and Child Development, demanding a ban on the game. The Russian Duma (parliament) passed a bill on May 26, introducing criminal responsibility for creating pro-suicide groups on social media. President Vladimir Putin has signed a law imposing criminal penalties for inducing minors to commit suicide. The law imposes maximum punishment of 6 years in prison. Despite these steps taken by the government, other steps and precautions that can be followed for effective outcome include- awareness programmes for children and parents; introducing a "Whistle Blower" scheme where students report to the authorities about any abnormal behaviour of other students; appointing a psychology expert as an "Internet Counsellor" to visit the school once in 15 days, to spend some time addressing the students and to meet any children who would like to seek guidance.
The emergence and proliferation of the Blue Whale Challenge on social media provides a somber reminder of the need to reinforce positive interactions for adolescents and youth, when the internet has become ubiquitous. The well being of our youth is at threat and we all can take part, understand and take care.
Written by Anoushka Thakkar (Blogger) and Pragya Lodha (Associate for Programme Development) The MINDS Foundation, Vadodara, Gujarat.
Share your story with us, and join us in bringing Mental Health to all, by donating here.
Like this story? Or have something to share?
Write to us: contact@thebetterindia.com
Connect with us on Facebook and Twitter.
NEW: Click here to get positive news on WhatsApp!