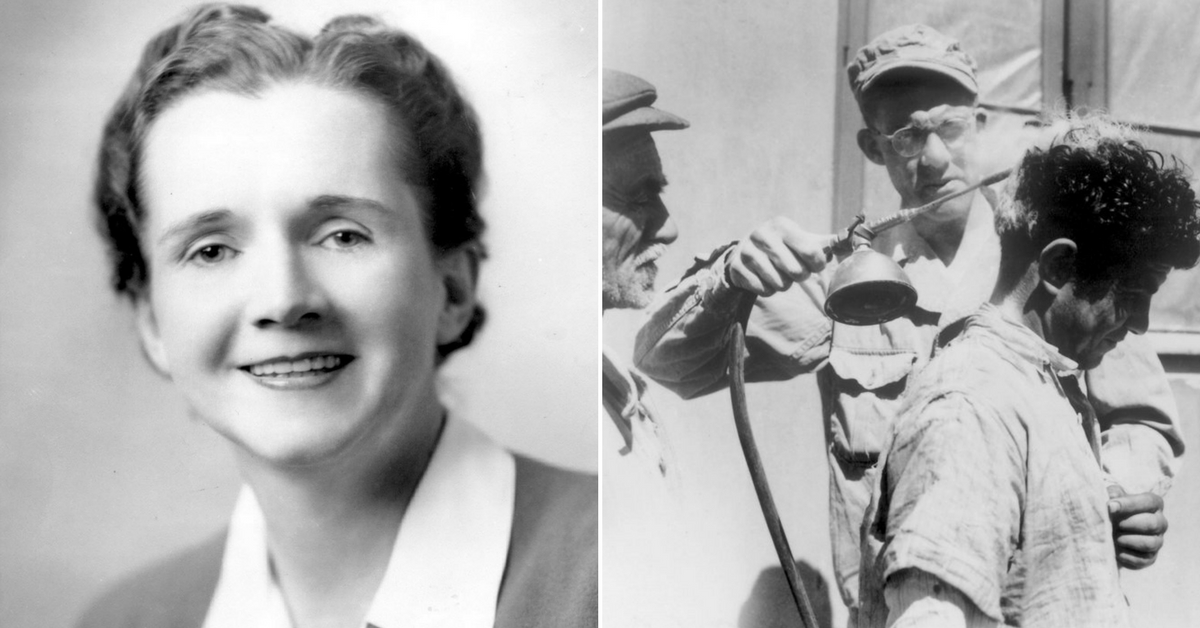 Considered one of Carson's most exceptional and groundbreaking books that marked a new public awareness about the use of chemical pesticides, especially DDT, Silent Spring was published on September 27, 1962.
The Better India is partnering with An Inconvenient Sequel: Truth to Power (2017), a film that documents former U.S. Vice President Al Gore's quest to find out how human ingenuity and passion can tackle climate change. This article is part of a 4-part series on climate change heroes.
W

ho was Rachel Carson?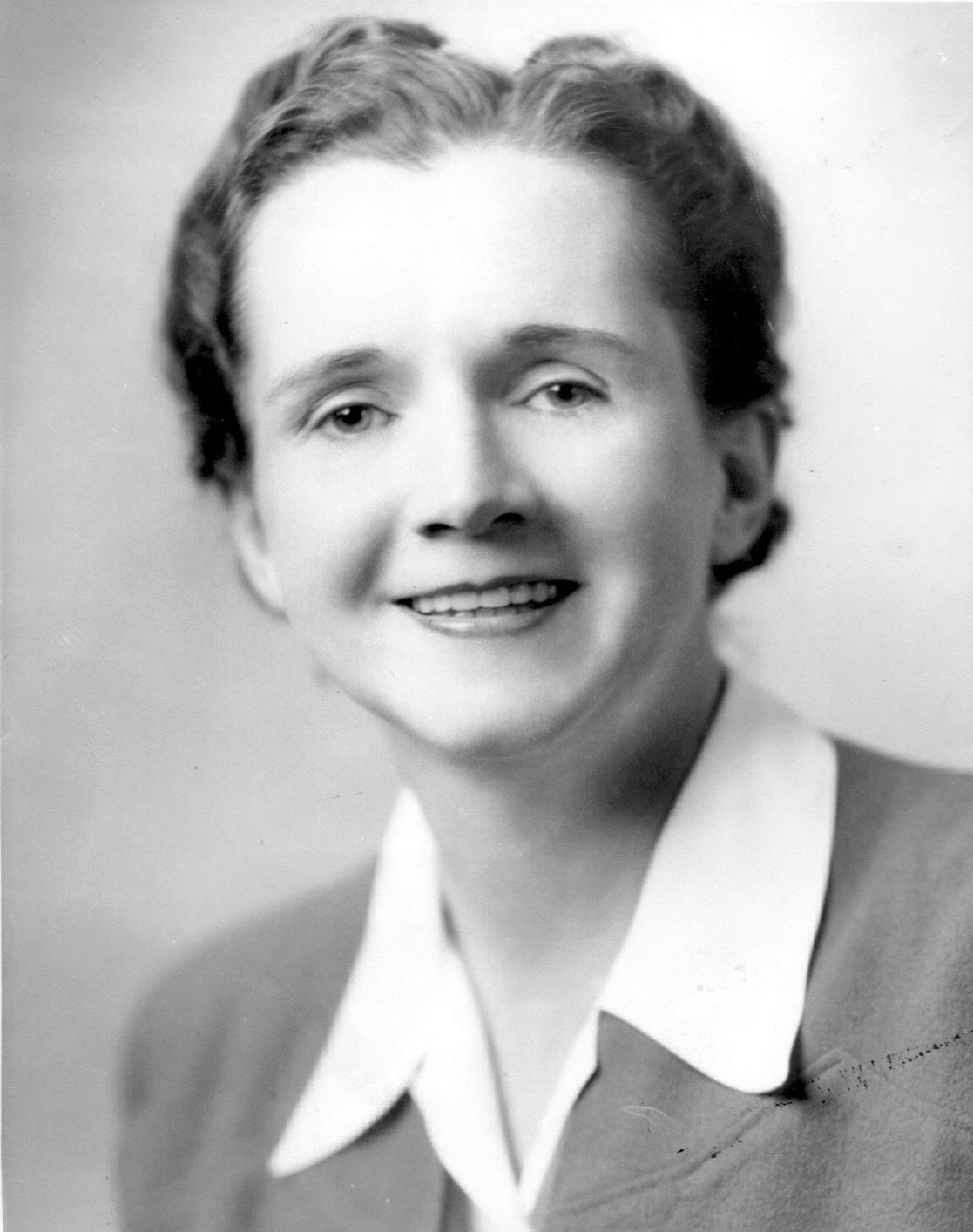 Born in 1907 in a village in Springdale, Pennsylvania, Rachel was the youngest of three children. An ardent reader and gifted writer, she was published at the age of 10. She joined the Pennsylvania College for Women, to pursue a career in writing, but shifted from English to biology, after acquiring a keen interest in it. She completed her master's in zoology from John Hopkins in 1932, but was forced to drop out of her doctorate program as a result of the financial crisis during the Great Depression.
Her father's sudden death in 1935 made Rachel work full-time to support her family. She began writing for the Baltimore Sun and was later hired as a junior aquatic biologist at the U.S. Fish and Wildlife Service, where she served as an editor-in-chief too.
Rachel Carson wrote only four books during her lifetime including Under the Sea-Wind,  The Sea Around Us, The Edge of the Sea, Silent Spring, all termed best-sellers. A fifth book called The Sense of Wonder was published posthumously.
---
Read more: Revolution With One Straw: How One Japanese Farmer Changed Modern Agriculture
---
Silent Spring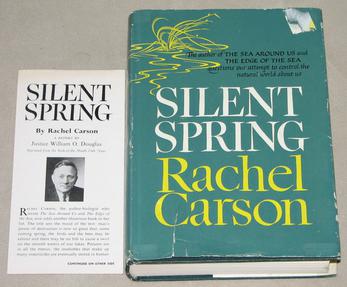 Considered one of Carson's most exceptional and groundbreaking books that marked a new public awareness about the use of chemical pesticides, especially DDT, Silent Spring was published on September 27, 1962.
The discovery of DDT before the World War, won Swiss chemist, Paul Müller, a Nobel Prize.
A colorless, tasteless, and almost odorless crystalline organochlorine known for its insecticidal properties, its widespread use during World War II, deemed it the most powerful pesticide in the world.
While usual pesticides, could only kill one or two types of insects, DDT could kill hundreds of different pests at once. It was widespread knowledge that epidemics of typhus and malaria were carried by fleas and mosquitoes. To protect thousands of deployed soldiers, the U.S. government ordered them to sprinkle DDT powder over themselves, and their sleeping bags. Efficient at controlling body lice and mosquitoes, entire towns were sprayed with DDT using aircrafts. It had become a miracle chemical, saving lives.

DDT only became available for public use after 1945, and farmers wanted to utilize it to increase their crop yield manifold. Children playing on the grounds, being sprinkled DDT by an airplane spraying a nearby field, became a common sight. Everybody believed in the power of magic powder blindly, with no questions raised about its ecological consequences. But Carson was curious, she wanted to ask the questions and uncover the truth behind its environmental impact, but no magazine would publish it, until 1962.
According to a report, the base chemicals used to create pesticides can be harmful to the environment even before they are combined with other chemicals to create them. For instance, nitrogen-based fertilizers release unnatural amounts of nitrogen oxide into the atmosphere causing the greenhouse effect which results in further global warming.
Her interest in DDT rekindled when a letter arrived at her doorstep in January 1958. It was from her old writer friend, Olga Owens Huckins, who alarmed her that the aerial spraying of DDT had killed hundred of birds at a local wildlife sanctuary.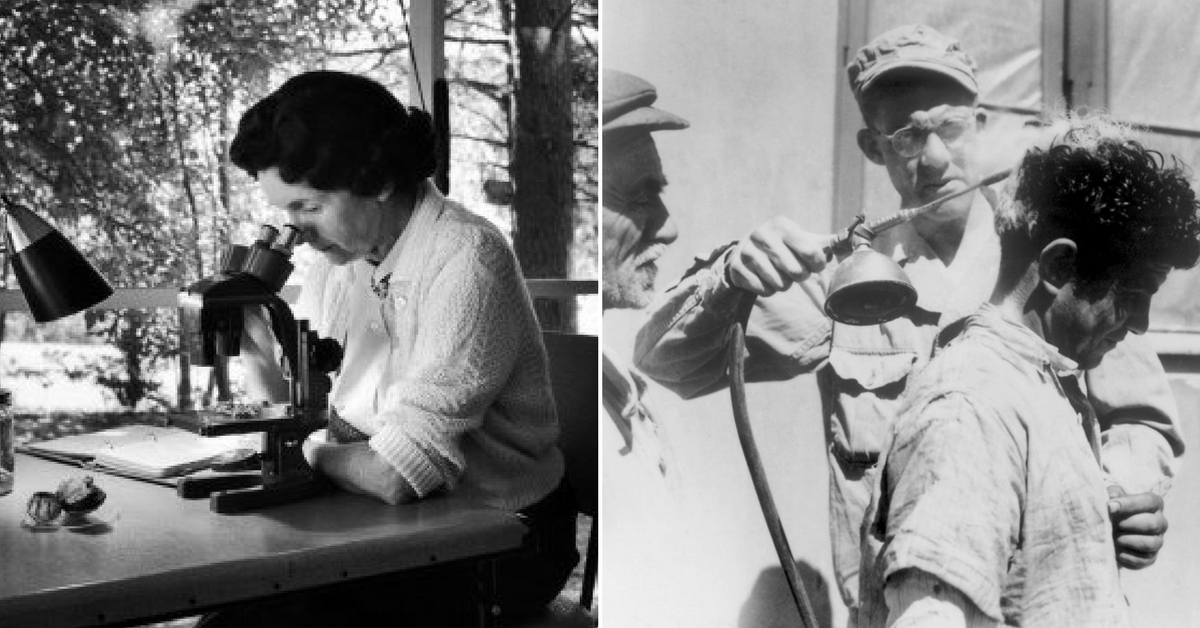 Rachel signed a contract with Houghton Mifflin and began writing Silent Spring, that May. In those four years leading to the publication, she gathered examples of environmental damage caused by DDT. As part of her research, she discovered a community of scientists, chronicling the physiological and environmental effects of pesticides. She even used her personal connections with government scientists to access confidential information.
Her works were first published in a series in The New Yorker in June 1962. But when her book hit the shelves in September that year, it took American readers by storm. It horrifically described how DDT entered the food chain, accumulated in the fatty tissues of animals and human beings, and caused cancer and genetic damage!

While the book raised public awareness, it received harsh criticism from the government, which initially turned its back on her claims and the culprit agricultural and chemical industry who wanted to gain profits, at the cost of lives.
---
You may also like: This Family Did Not Send Their Children to School, but Taught Them by Creating a Forest
---
She was mocked and humiliated. A propaganda campaign was designed to discredit her findings, her publisher was bullied, some went as far as disregarding her qualification, only because she was a woman.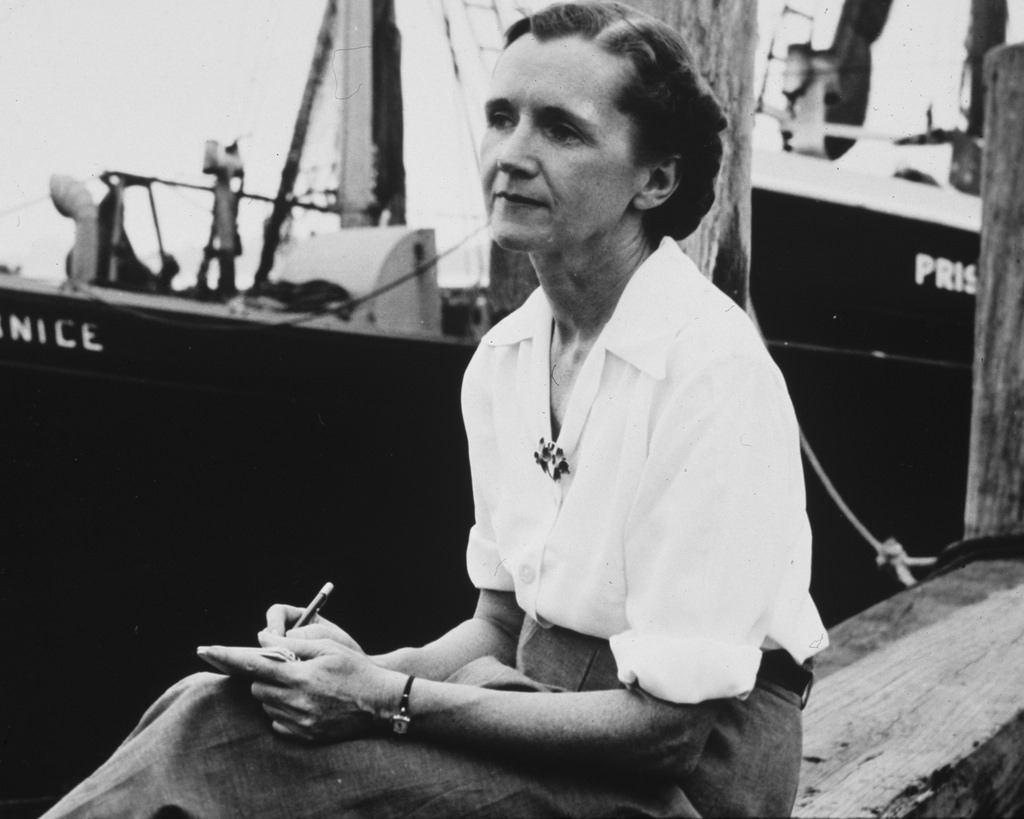 An executive of the American Cyanamid Company said,"If man were to faithfully follow the teachings of Miss Carson, we would return to the Dark Ages, and the insects and diseases and vermin would once again inherit the earth."
Monsanto, the agricultural company, published and distributed 5,000 copies of a parody to her book titled The Desolate Year. Former Secretary of Agriculture Ezra Taft Benson, attacked her personally asking, "Why a spinster with no children was so concerned about genetics?" and called her a Communist.
It was only in 1963, that Silent Spring gained President JF Kennedy's attention who called for a hearing to investigate and regulate the use of pesticides. A unwell Rachel prepared a 55 paged note with a list of eminent scientists who read and approved her manuscript. Her justifications and evidence, were strongly supported as right by President Kennedy's Science Advisory Committee. The use of DDT came under stricter government supervision.

Silent Spring marked the beginning of an environmental movement, and DDT's agricultural use in the United States was banned in 1972. But unfortunately Rachel did not survive to see the day. She was posthumously awarded the Presidential Medal of Freedom.
---
You can watch the trailer of the film here:
You can check out the film's global Facebook page here.
Like this story? Or have something to share?
Write to us: contact@thebetterindia.com
Connect with us on Facebook and Twitter.
NEW: Click here to get positive news on WhatsApp!
We bring stories straight from the heart of India, to inspire millions and create a wave of impact. Our positive movement is growing bigger everyday, and we would love for you to join it.
Please contribute whatever you can, every little penny helps our team in bringing you more stories that support dreams and spread hope.