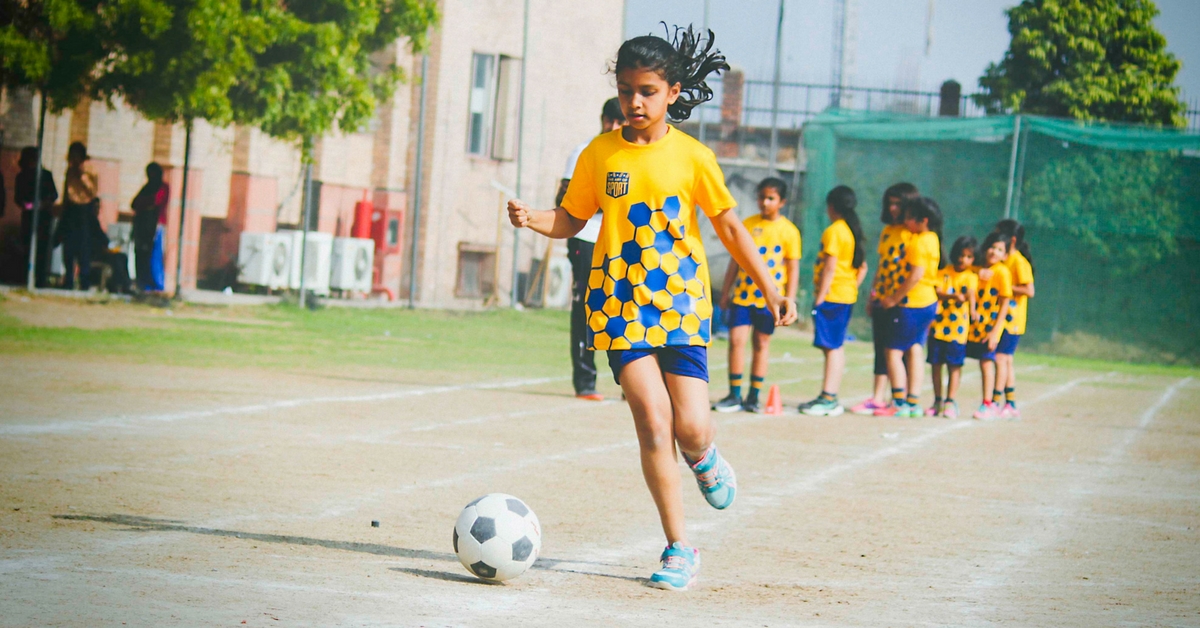 India's first and only startup committed to the overall development of young girls through sport and group therapy.
Assume the sun is at its peak, going out to play is the temptation. Often times, parents are okay with their boys going out, but the daughters are encouraged to stay back home. Now, look at it through the kaleidoscope of gender neutrality and you will find, these are just children who may want to go out and play.
The Art of Sport in Delhi wants to challenge gender roles and break stereotypes for kids who just want to go out and play!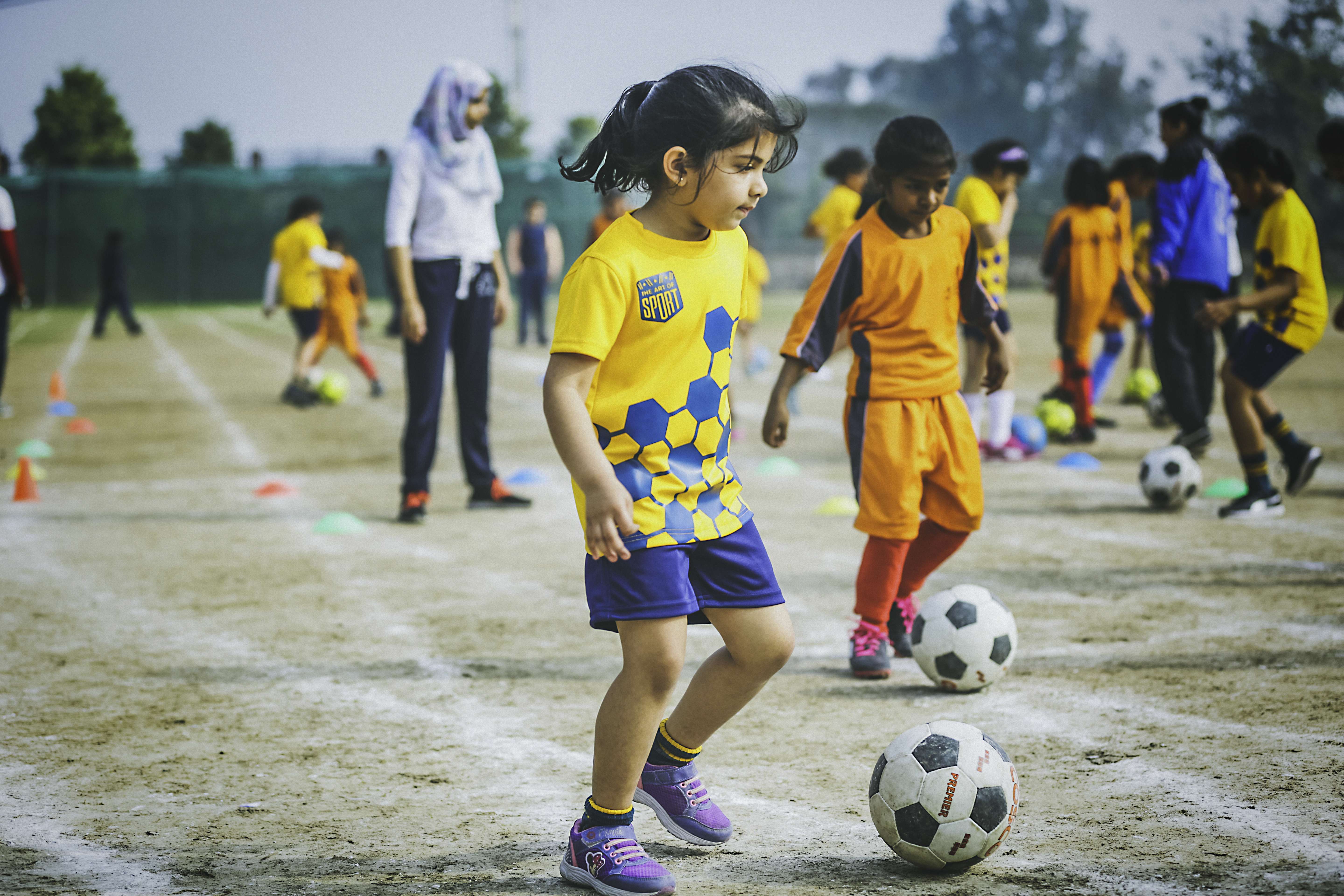 To get this message across in communication and action, it trains young girls in sports to empower them.
Mission Statement
Established in 2016, The Art of Sport prides itself as India's first and only startup committed to the overall development of young girls through sport and group therapy. It firmly believes, when girls are allowed to explore their potential through sports, they grow up to be confident and emotionally strong women in society.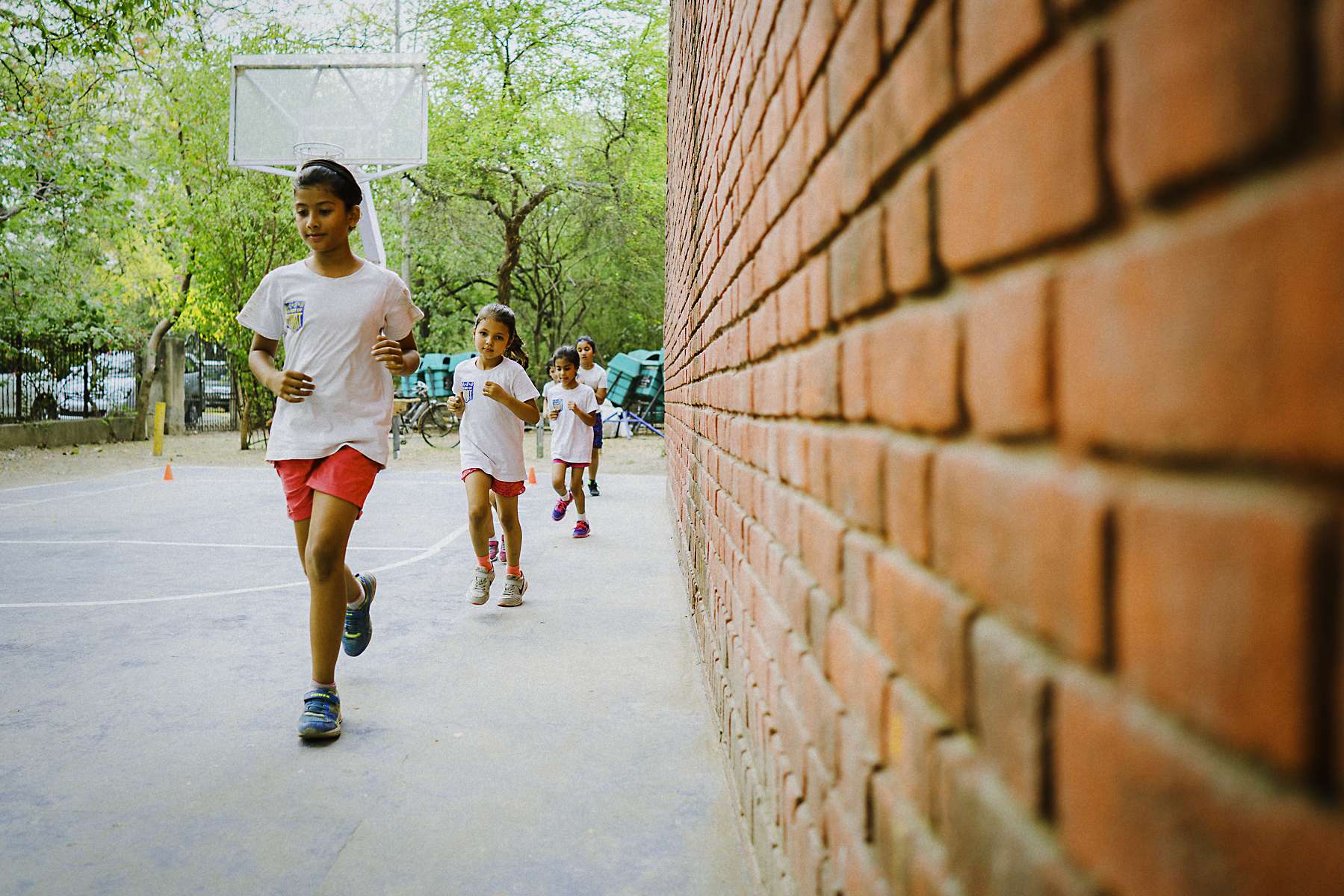 Conceptualisation
The Art of Sport was founded in 2016 by the husband wife duo, Richard Paiva and Nupur Dhingra Paiva. While Richard has worked in the hospitality industry for 14 years, Nupur is a Clinical Psychologist who worked with the National Health Service for 10 years.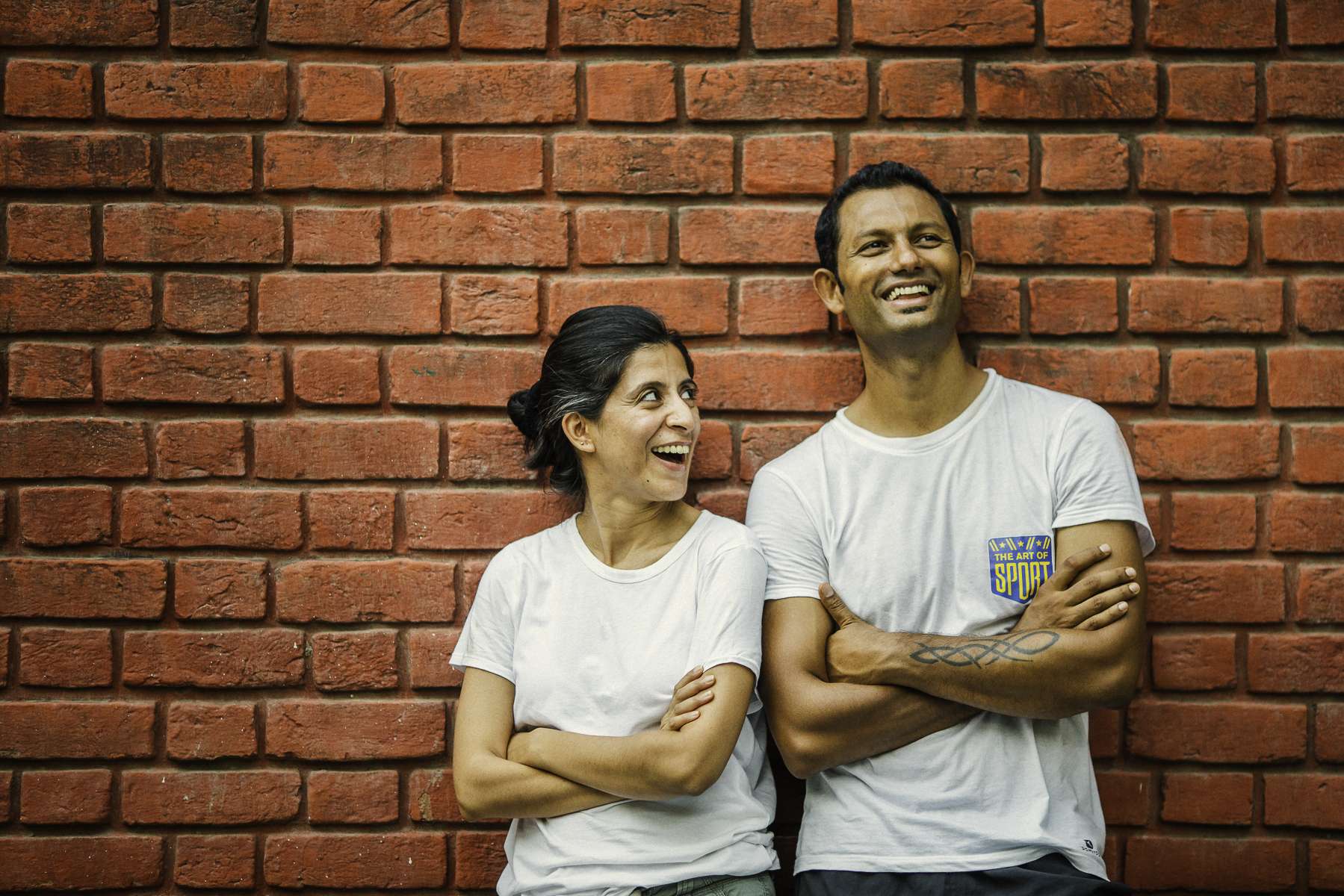 "We believe that opportunities given to girls for playing an outdoor group sport is generally much lesser when compared to boys. The concept of both genders playing together at this early age usually results in most girls being side lined, due to the more boisterous manner in which boys play. So, organising a girls-only atmosphere was important to help them develop the basic skills of a sport, persist with it, understand team dynamics and find their own voice," says Richard.
Recalling the event that sparked the whole journey of The Art of Sport he shares,
"In 2015, when my daughter was in a skating class, I noticed how the instructor was communicating with the children in a militant way. Most children were intimidated. This made me think of the many children who have potential to be the next big sportsperson, but have stayed quiet and not pursued sports because they think every coach behaves this way? Can you imagine how much potential India has lost this way?"
Having played sports at national and district levels Richard understands the mindset of a sportsperson. This led to thinking of ways to merge sports with emotional guidance for these young girls. The idea was to help them become confident adults, to find their voice, be opinionated and strong minded. The rest, as they say, is history.
---
Read more: Bihar Is Fighting Child Marriages with a Unique Project – Football Clubs for Girls!
---
Activities
Each session lasts for an hour and half. The day starts with a huddle, so all of them sit in a circle. The lead instructor sits with them and they engage in discussing how the day was, things that they should be aware of, like if the girls are low on energy or hungry.
The girls play football and basketball in a drill format.
Richard explains, "In a game of football, how much running around does one player do? When you are running across a diameter of 10 metres, you pass the ball to a teammate and then you are standing. But in a drill format, everybody is moving in various directions at high tempo. The ideas was to help the girls first understand their bodies and their limitations. If you have to sprint forward and then suddenly sprint sideways, can your body do it? So, our drills are designed very basic to start."
The drills aim to enhance their reflexes, agility, speed, core strength and attention and build a sense of togetherness.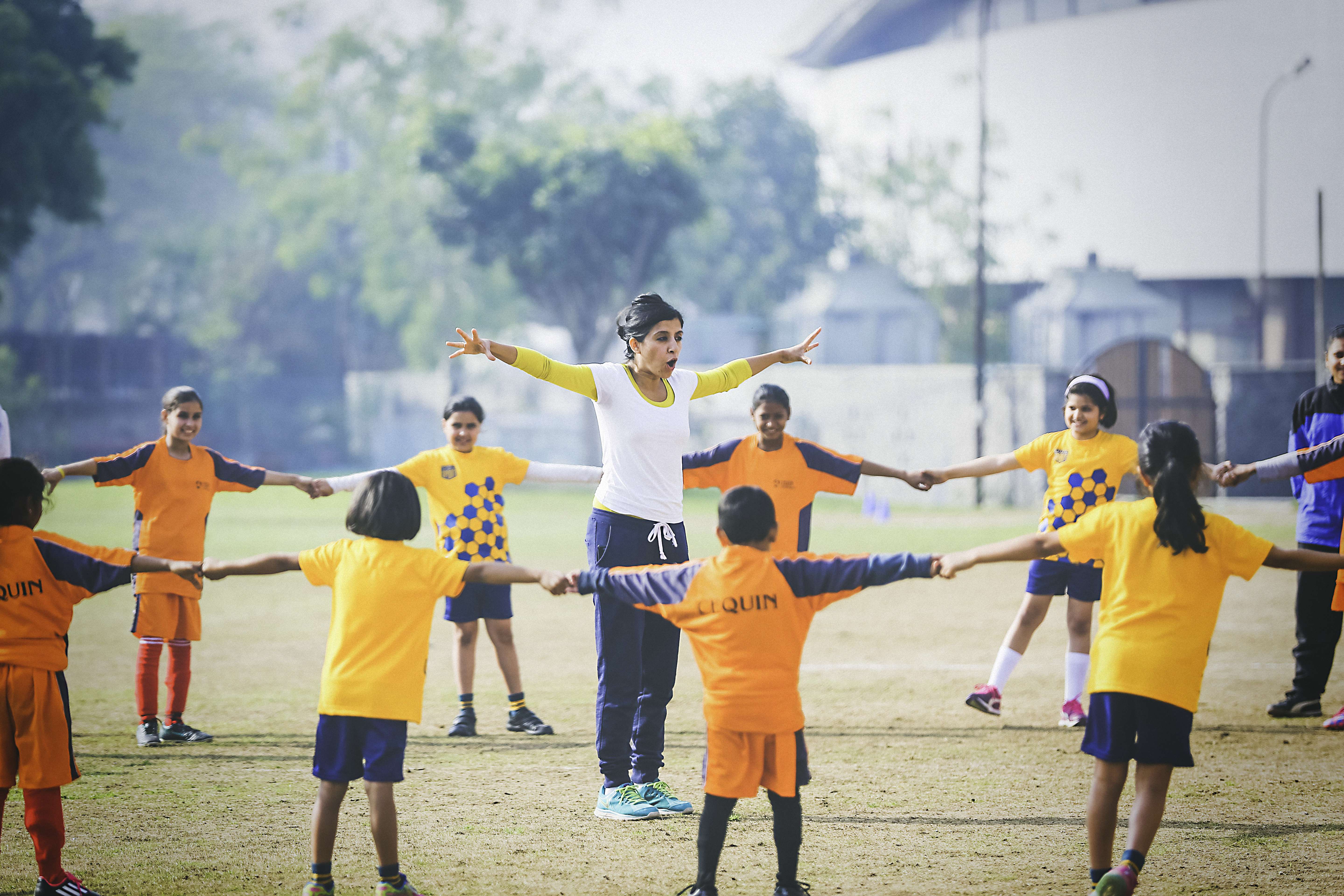 There's a concluding huddle to understand how they feel at the end of a session.
"The idea is not to get them to think about a session, but to feel about a session. There is a big difference. You are thinking from your head but you feel from your heart. And when you feel from your heart, that's therapeutic," says Richard.
Collaboration, not competition, and tackling peer pressure
One of the core mottos, The Art of Sport unflinchingly adheres to is COLLABORATION NOT COMPETITION.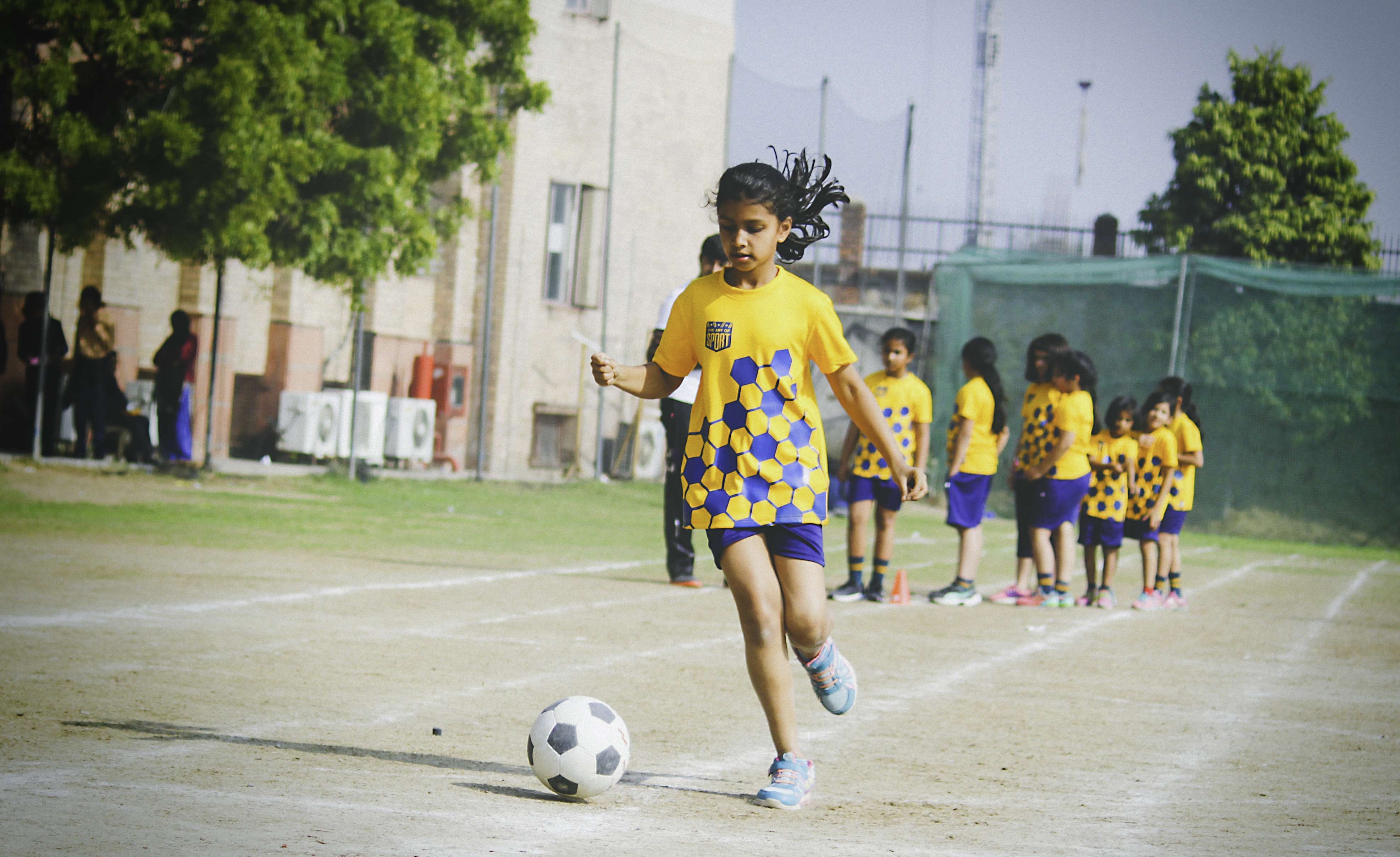 The Art of Sport targets only a specific age group of girls. "The main reason to engage with young girls before they become institutionalised and before they are led into a gender construct. We largely work with 5 to 9-year-olds. This helps them to know themselves better and explore their potential. Moreover, we do not encourage competitiveness," says Richard.
According to him, at this age, the girls need to understand the basics of any sport and their bodies and minds in a non-competitive atmosphere. This will result in them not giving up on physical activity in the future.
According to Richard, most girls when 11 and hitting puberty face peer pressure predominantly.
"When we ask a 5- to 6-year-old — what is your favourite colour? You'd be surprised. What a 5 to 6-year-old mainly will not say is pink. In a stark contrast, you find older girls donning pink and lighter colours, Hello Kitty and Barbie shoes. It comes into play later in life. If we get them to express themselves, to ask questions, be curious at this age, we are then setting them be very independent women when they are growing up."
Engaging parents & role reversal.
While most kids may prefer forming football teams with their dads, The Art of Sport team believes in turning it around and breaking stereotypes for the girls at various levels. "Our assistant football coach, for instance, is a woman and our assistant psychologist is a man. We have sessions where we ask fathers to sit with their daughters and connect with them more on an emotional level. And we make the mothers participate in drills with their daughters. So, there's role reversal happening too," shares Richard.
---
You may also like: This 12-Year-Old from Mumbai Beat 2,500 Kids to Represent India at a Football Tournament in Russia!
---
Staying attuned to nature
The girls go out for bi-monthly organic farm visits, have dance lessons, art sessions, yoga sessions to help them to express themselves through experiences. The focus is also on healthy eating. "To play the game myself is only half baked, the loop is closed when you play well and when you go home and eat well too. Good food is fuel to the body," says Richard.
The organic farm visits help the girls stay attune to nature and environment, he explains.
From spending time at the cowshed, picking up dried leaves, exploring how the soil is kept moist and studying how organic onions are grown, the girls do it all.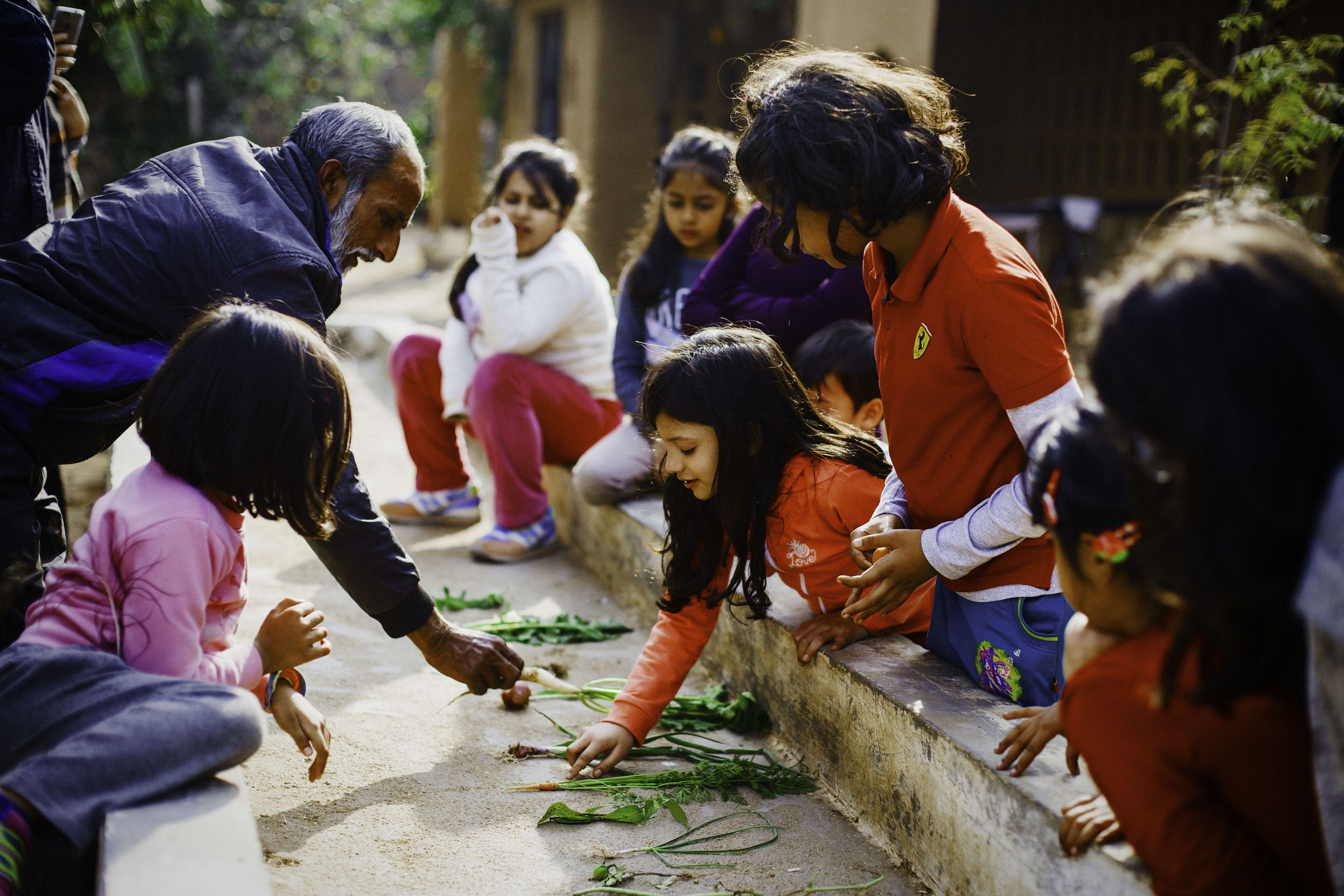 "It's not just YouTube videos where we are showing them animations on soil conservation. How much will they learn staring at screen? Being on field doing things, they learn, if you have a good supply system to your kitchen, you are living a healthier life."
Parents come to the Paivas after organic farm visits and say, "Today my daughter walked into the kitchen and was inquiring where do these onions come from?" The organic way of life is resonating with the girls after all.
Team before the individual
It is natural for young girls to be territorial and it takes time and constant engagement with each girl and every session, explains Richard. "Some of them come from backgrounds where they are the only offspring in the family and are pampered. So, when it comes to a scenario where they are meeting other girls and are not the focus of attention, it gets very difficult for them to understand, 'Why is the team first and why not me first?'"
Constant communication is the key. To avoid clashes and subgroups, the groups are constantly rotating, so every girl is getting to know the other girls.
The idea then is to understand your teammate and not the activity itself.
"We don't engage with them in a negative way. And that is a golden pillar in what we do. Patience is monumental. I have two daughters, 9 and 6. So in the house they are fighting and not listening, and here I am on the field with 15 girls. So, I can't lose my patience and temper. So, we train ourselves as well," he says.
After a set number of sessions, the Art of Sport collaborates with NGOs that have sports for young girls from marginalised sections. The girls wear The Art Of Sport kit, to play for joy as a team.
---
You May Also Like: From Sports to Fashion – How India's Elderly Are Fighting Ageism & Challenging Stereotypes
---
Road ahead
Currently working from three locations in Delhi, including Sanskriti School, Chanakyapuri, Shanti Niketan and Early Learning Village, Gurgaon, The Art of Sport is looking at expansions. In a month, they are to move to a large customized basement. It's state-of-the-art facility includes space for football drills, basketball, hanging ropes, monkey bars, an open kitchen space and community table with nutritional activities and classes.
Final message
When the first Aboriginal girls cricket team visited India, Richard and Nupur were invited by the Australian High Commissioner to India, Ms Harinder Sidhu. "It was encouraging to meet somebody of that stature who has been to various places, has had her hardships and tell us, what you guys are doing is hard work, but it will pay off. When you put your time and resources into something new and meaningful, these words mean a lot."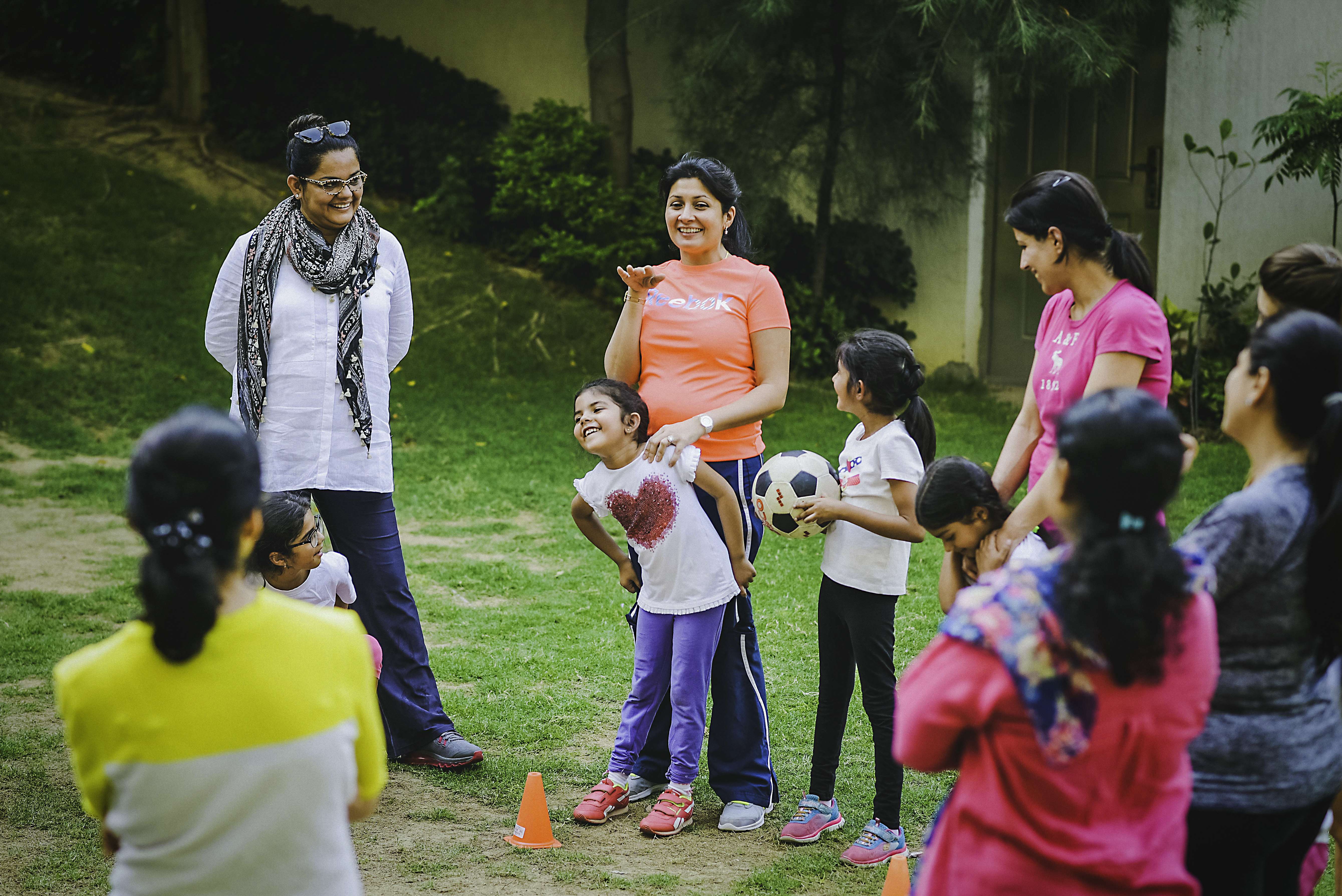 In a message to parents to encourage their girls to conquer the world of sport, he says:
"Let your girls get into sports under the right tutelage and right guidance. You will be surprised by your children's capacity. Failure is a way of life. What they learn from failure matters more than the taste of victory. Victory is sweet, you don't learn much from it. But when you are down and out, you learn. When they are on the field, let them fall, injure themselves, they'll grow up stronger."
Connect to The Art of Sport here.
Like this story? Or have something to share?
Write to us: contact@thebetterindia.com
Connect with us on Facebook and Twitter.
NEW: Click here to get positive news on WhatsApp!
Tell Us More
We bring stories straight from the heart of India, to inspire millions and create a wave of impact. Our positive movement is growing bigger everyday, and we would love for you to join it.
Please contribute whatever you can, every little penny helps our team in bringing you more stories that support dreams and spread hope.